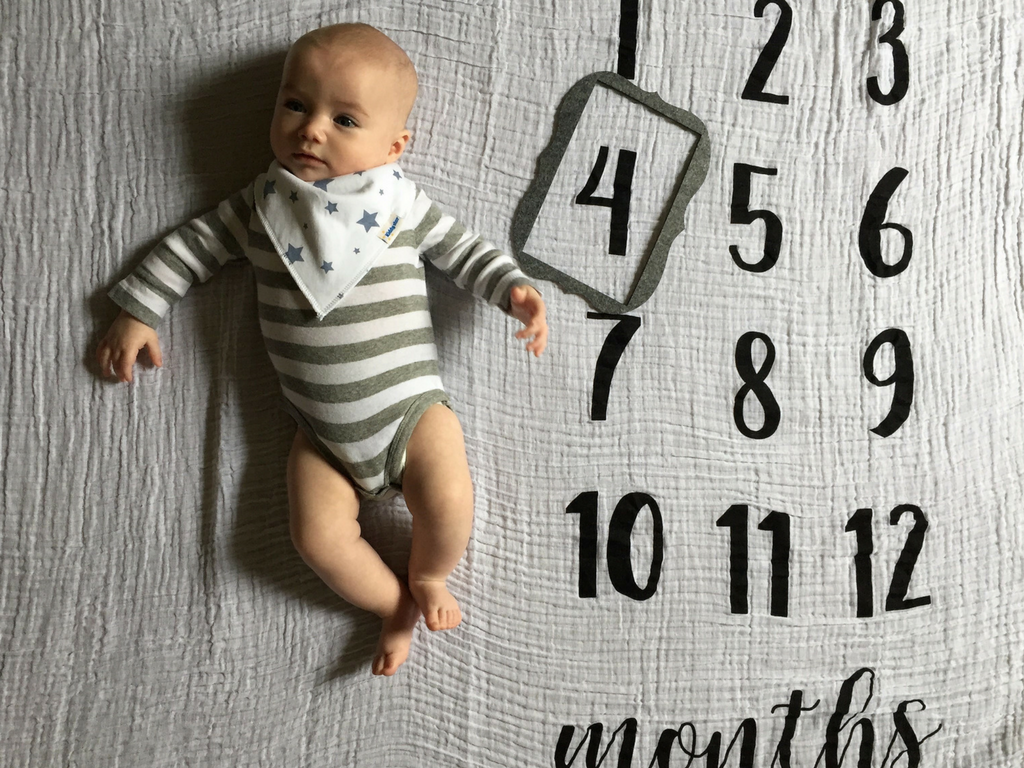 Oh…hello four months. How did we get here so fast? I am not quite sure. I kept asking for time to slow down a little, but it isn't listening too well on that front.
Four months came in with a bang and made itself very known. How do you ask? Sleep regression…teething…wonder week leap…you name it! Jude has been quite the demanding little guy for the last 2 weeks and I'm a bit exhausted. He forgot how to sleep and goes most nights waking at least once, sometimes even twice. He wants to snuggle a lot. He wants to play a lot. He doesn't want to sleep a lot. His new favorite thing is to pretend he doesn't need any evening naps, until finally he realizes that isn't a good idea, and just cries because he's so tired. I mean, I cry because I'm tired too, don't you? I think I'm crying right now.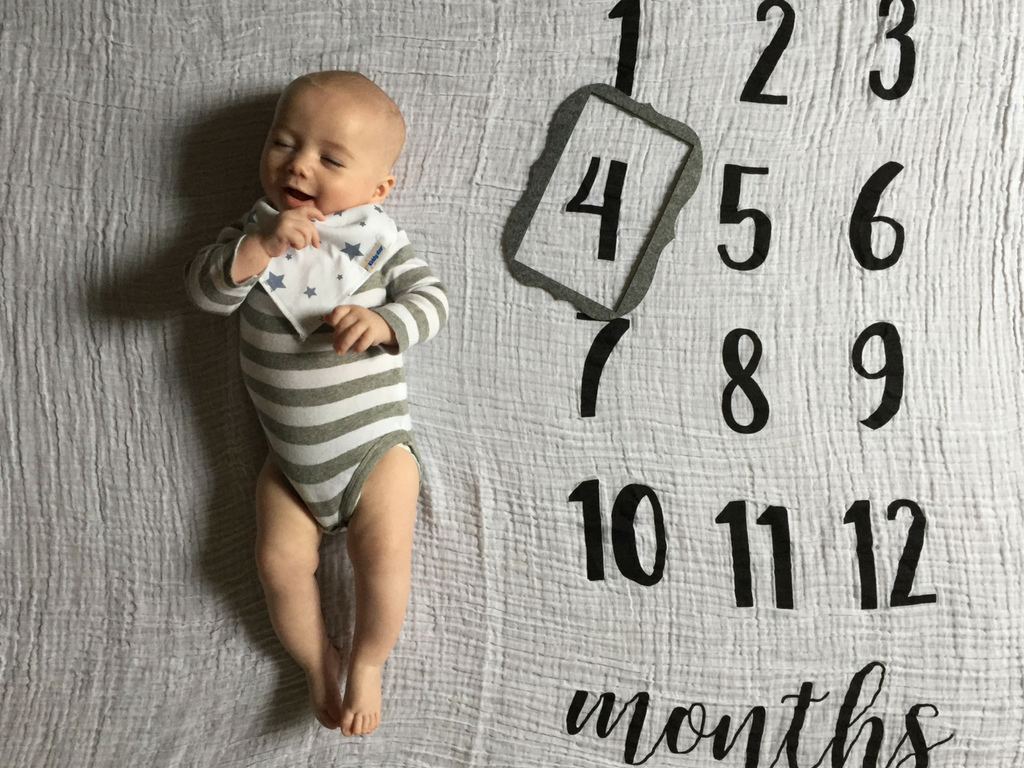 Even with the challenges four months of life presents, it's SO much fun. He's smiling a lot more. He's talking. He's responding. He's trying to see how much of his entire fist he can stuff into his mouth. He's alert. He's just so much fun. When he isn't fighting his sleep between 6PM-7AM he's pretty much the happiest baby on the planet. He adores his brother and sister, often looking at them with this longing to be a part of the action. I just can't even imagine what it's going to be like in just a matter of months when his little feet are pitter-pattering down the hallway with his older siblings.
I think Jude is beginning to look more and more like Jase every day. He's a definite mama's boy which can be quite exhausting because he won't even go to daddy in the evenings. He also seems to be a more vocal baby like Jase was, but still not as much. He has quite the temper on him and will let you know when he is not a fan of what you're trying to do, so that's going to be interesting to see how that plays out. Looks like Elyse may hold the fort down for our quiet, laid back child, still. I do however think Jude has to be the most smiley baby we have ever had.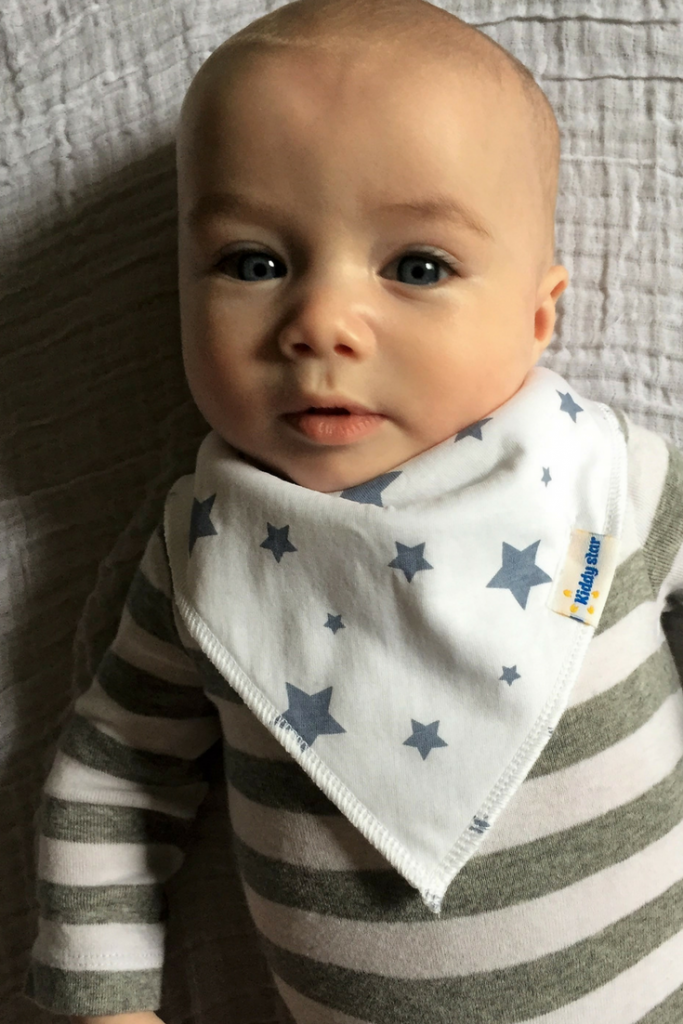 His favorite thing to do is blow spit bubbles…all day….at everyone…constantly. The kids find it hilarious. The play mat may also be his favorite toy. He's grasping for toys now too, so that's fun on it's own! The kids think he needs to hold a hundred of them all at once.
I'm really excited that we are approaching more and more months where he is going to be more active and in the action with the kids. It's so fun experiencing these new stages with him!
Until next month Jude,
Mommy loves you…even if she doesn't sleep anymore.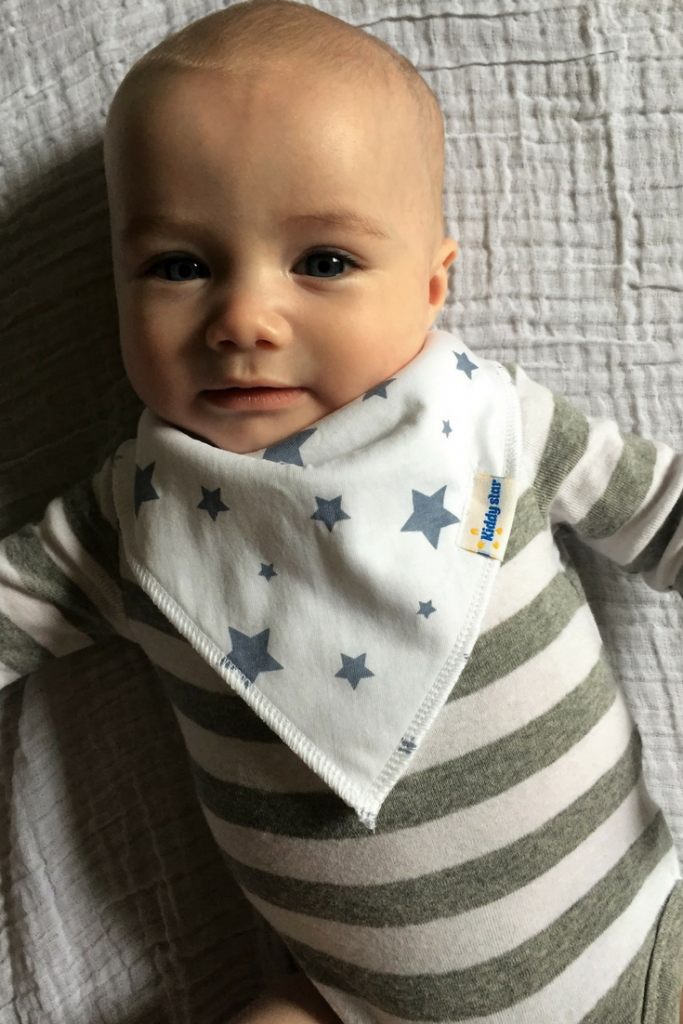 (Visited 29 times, 1 visits today)