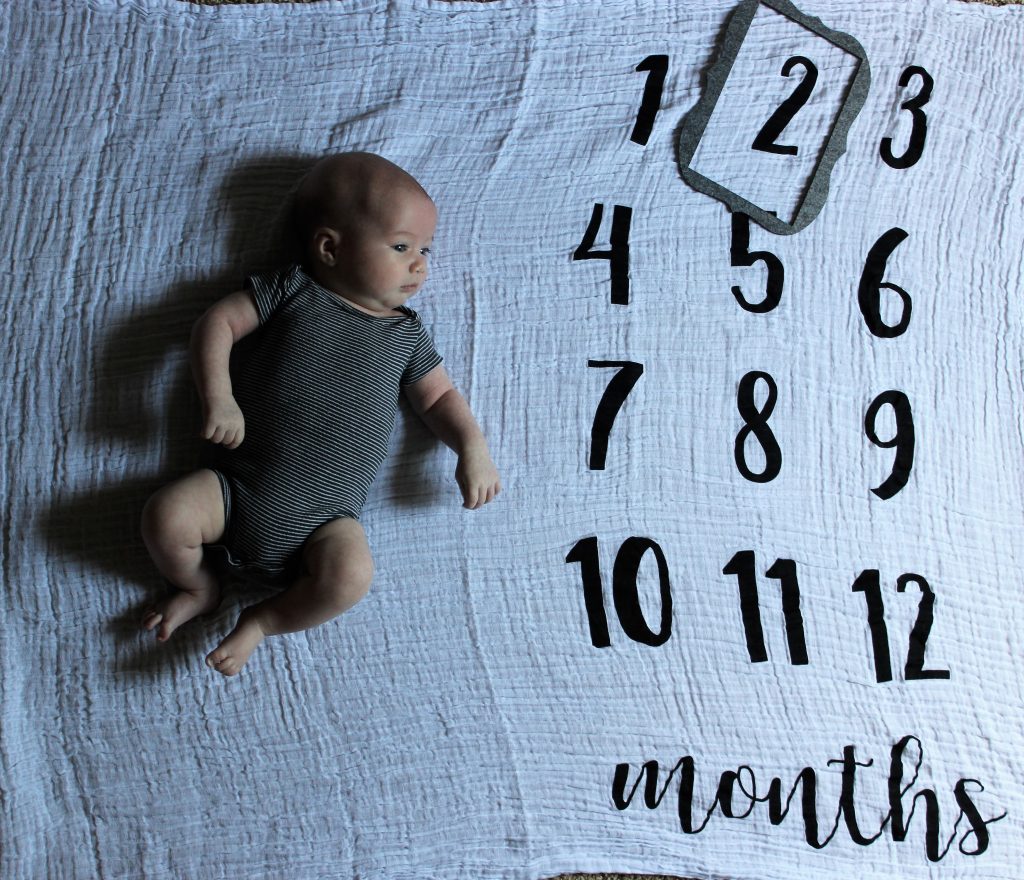 Not sure how we are already at two months with this little guy! I feel like the more kids you have, the faster it goes, and the more you wish it could slow down. Something about more babies and you start to appreciate when it does go slow. I wish I could stop time or at least slow it down some. I'm not sure how this little guy is already stretching across my body and no longer curled up in a little ball on my chest.
Jude is one loved little guy. Anytime he is awake and active the kids want to be all over him. He has started to smile and I thought when a baby smiled at you it turned you into mush, but watching him smile at Jase and Elyse turns me into even bigger mush. I love the way he adores them already. Jude is a pro at rolling over which makes keeping him on his tummy for tummy time quite challenging. He's sleeping (mostly) 10Pm – 6AM which makes this mama very happy. Bath time is his favorite, but getting out of the bath is his least favorite. He pretty much screams the entire time he gets lotioned and dressed. He is smiling a lot more and it is ADORABLE. He also had his first day in the church nursery and cried the entire way through it…good thing he usually has a church nanny because apparently he is following in Elyse's foot steps.
Jude finally grew out of Newborn diapers…literally a few days ago, but is still in Newborn clothes. He pretty much lives in sleepers because he's the third child and who has time to get dressed around here? He loves his mama and loves to snuggle, and I am soaking up every moment of it. He also loves to smile at himself in the mirror on his playmat…probably my favorite thing ever. He finally doesn't cluster feed in the evening anymore and is awake a lot more in the evening as well.
It's been pretty amazing with these three and I wouldn't trade it for anything. Jude fits just like he has always been here and the kids absolutely adore him. Life is busy but oh so full of love. Jase and Elyse are the best big siblings a little guy could have.
Until next month, love you always baby Jude.
(Visited 24 times, 1 visits today)