This shop has been compensated by Collective Bias, Inc. and its advertiser. All opinions are mine alone. #OREOSuperDunk #CollectiveBias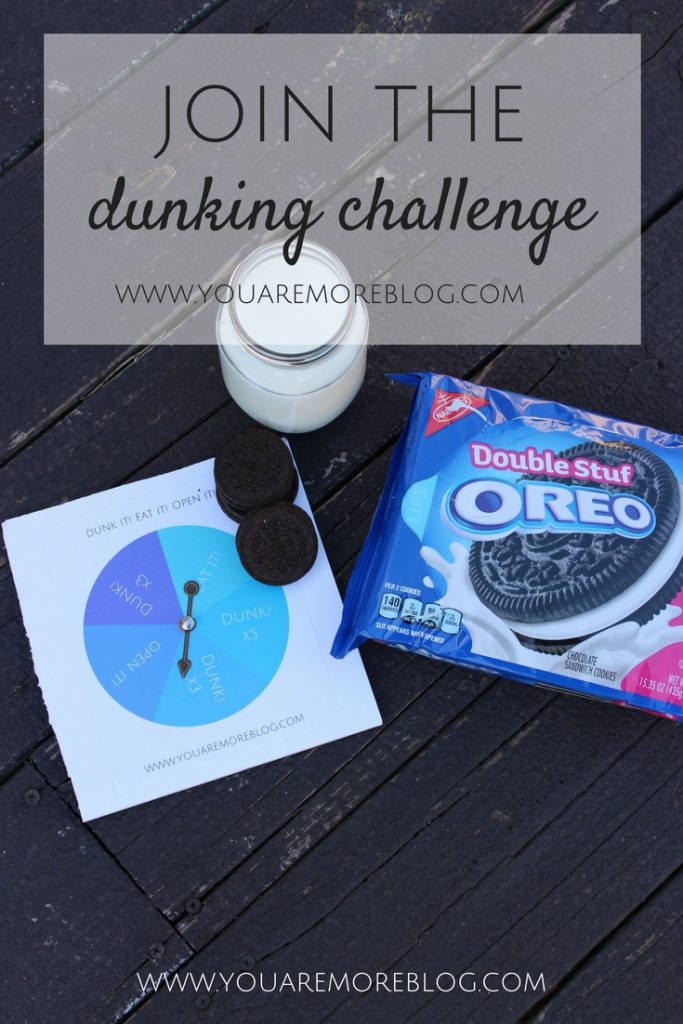 Peanut butter and jelly, chips and salsa, pancakes and syrup…it just goes together. You would never think of separating the two because than you would ruin the experience, and that's the kind of experience you don't want to miss out on. The same goes for OREOs and milk, it's just not the same when they're not together. OREOs are made for dunking in milk, it's about more than just the taste, it's about the experience!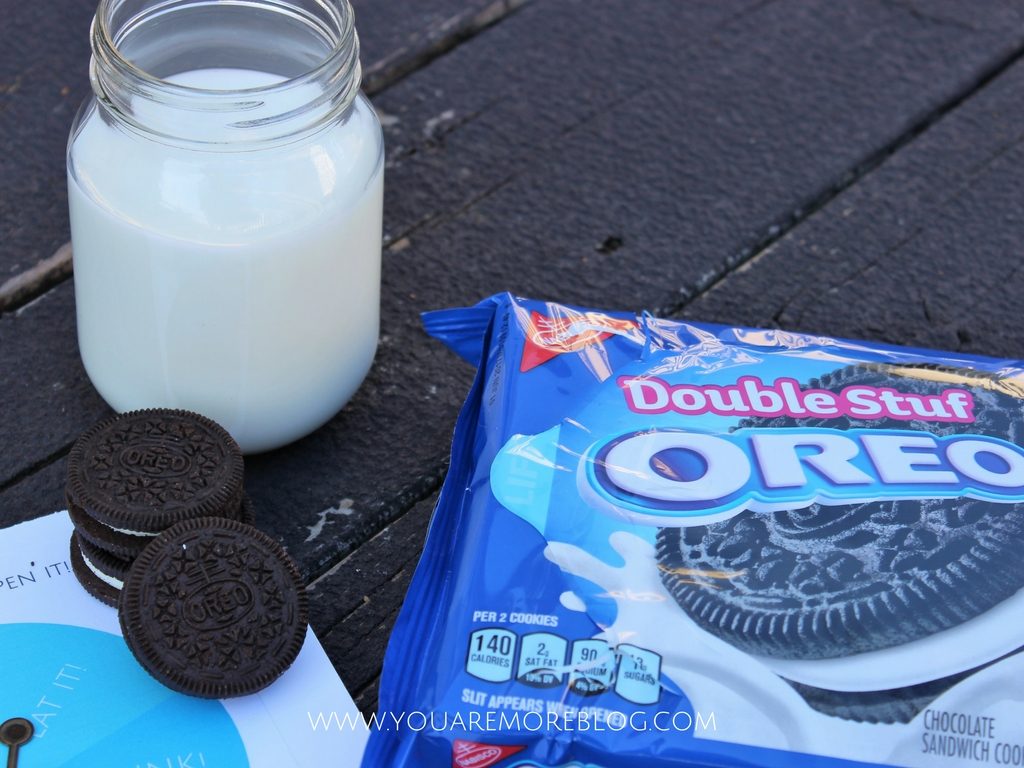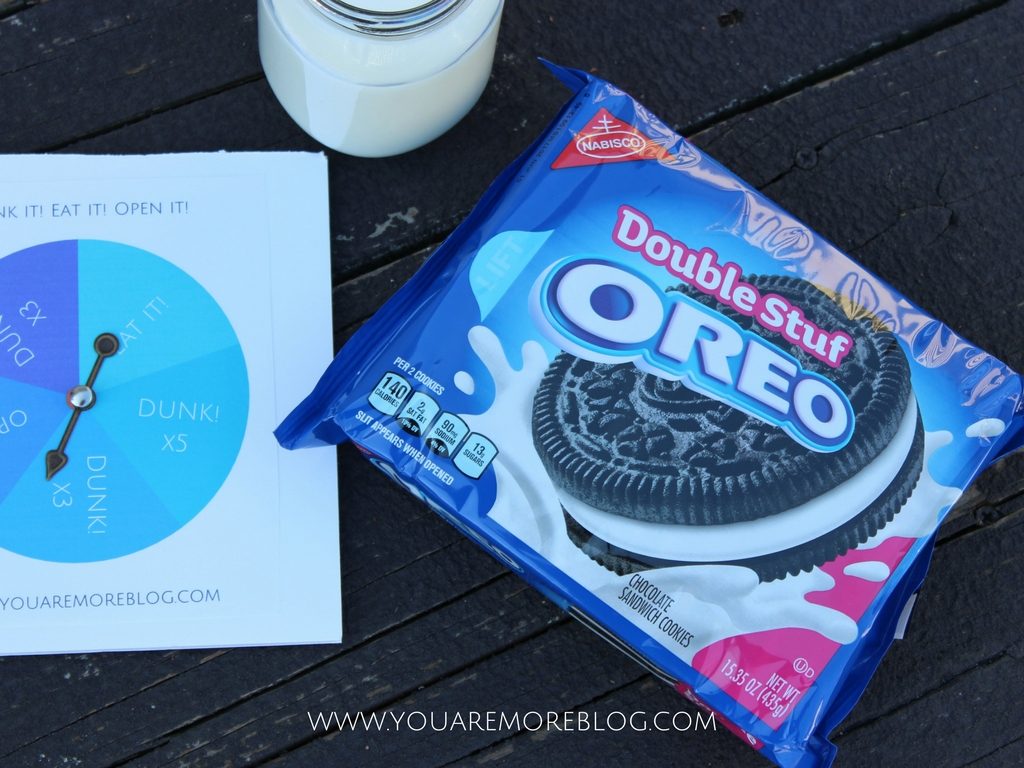 So to add to the experience and get back to dunking those OREOs in milk, we decided to have a little family fun. Anything that allows us to get the family involved is a win in my book! And my kids aren't arguing when cookies are involved in the fun.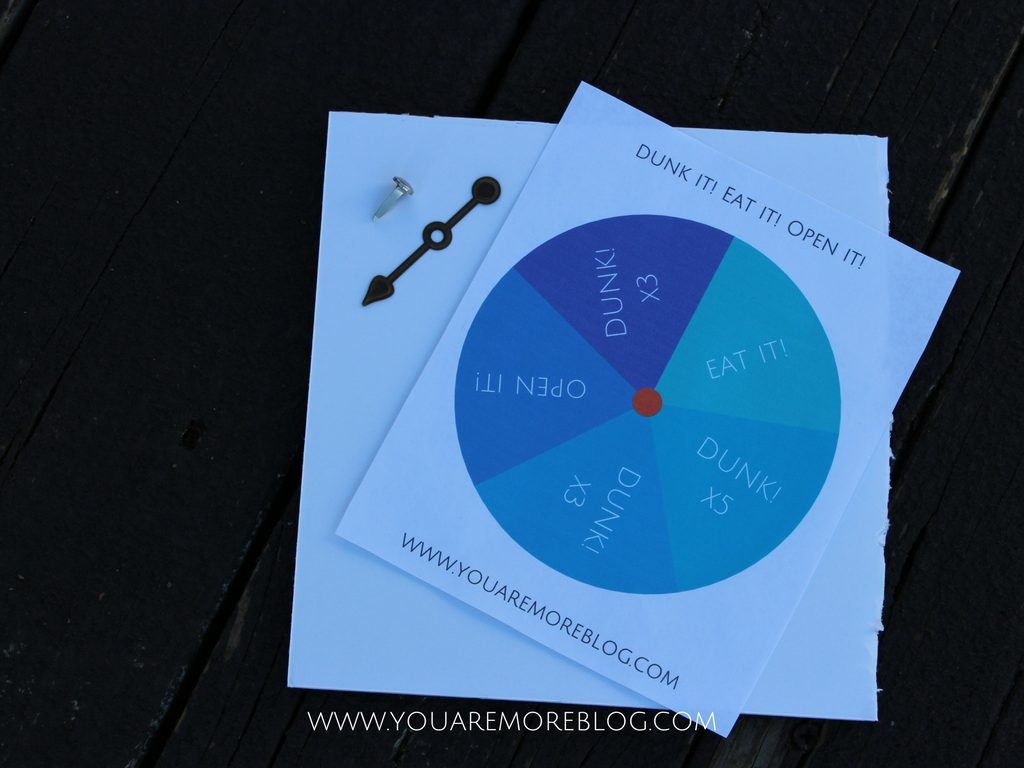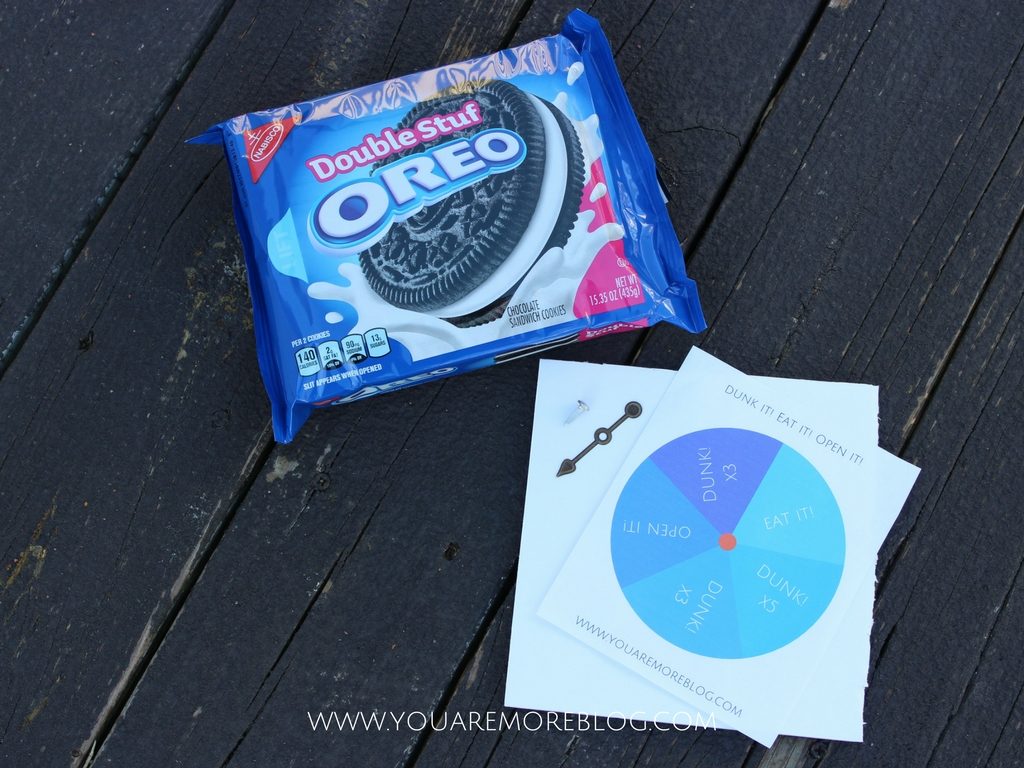 So to add a fun twist on dunking OREOs we created a game: Dunk it! Open it! Eat it! The point of the game is to be the first person to finish all three of the cookies in front of you! If you dunk it too much, it's going to fall apart. But if you don't dunk it at all, then you're missing out on all the fun. If you have to open it, it's going to take even longer to finish your cookies. There is a perfect ratio to this game, but it's all by chance and you just have to hope you luck out!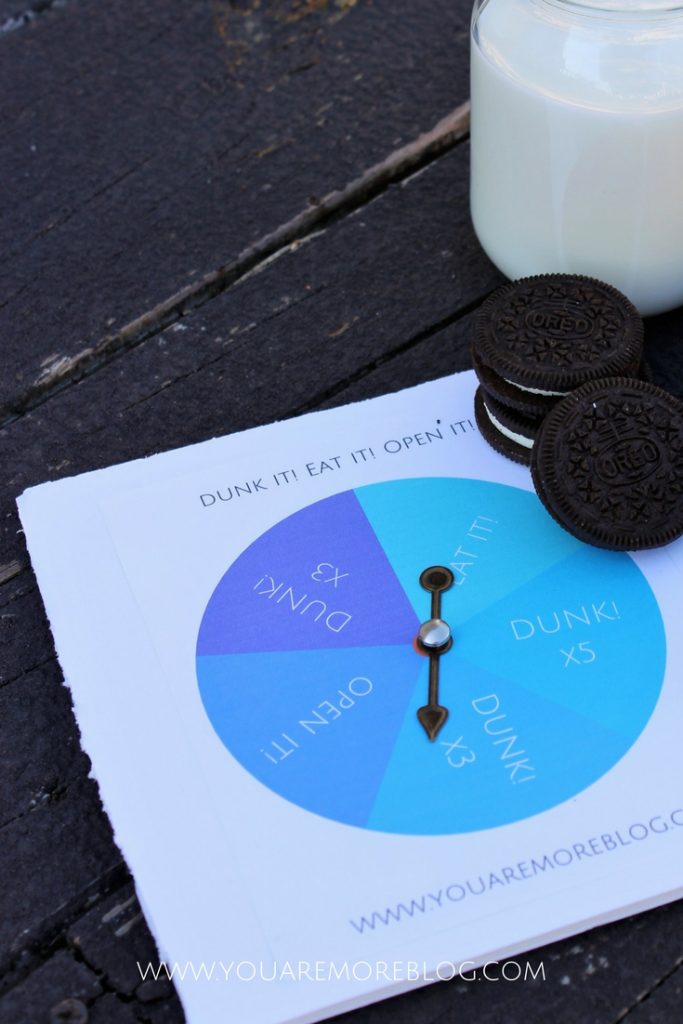 Ready to play the game for yourself, here is what you need:
At your local craft store:
Square Foam Board 6×6 or 8×8
Arrows
Brads
Most of the items you need here will be found in the scrap booking section. They have cardboard arrows that will work if you can't find what I have. The ones I found already had holes cut out in the center for using in clocks. Perfect for a spinner!
Local SuperValu Store:
OREOs (you can try any OREO – original, golden, golden double stuff, and original double stuff).
Milk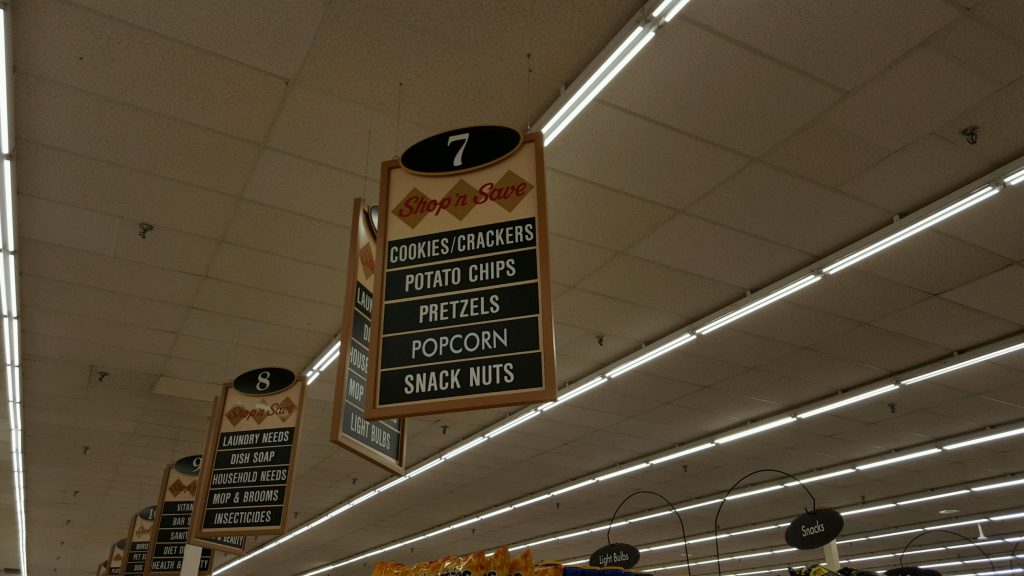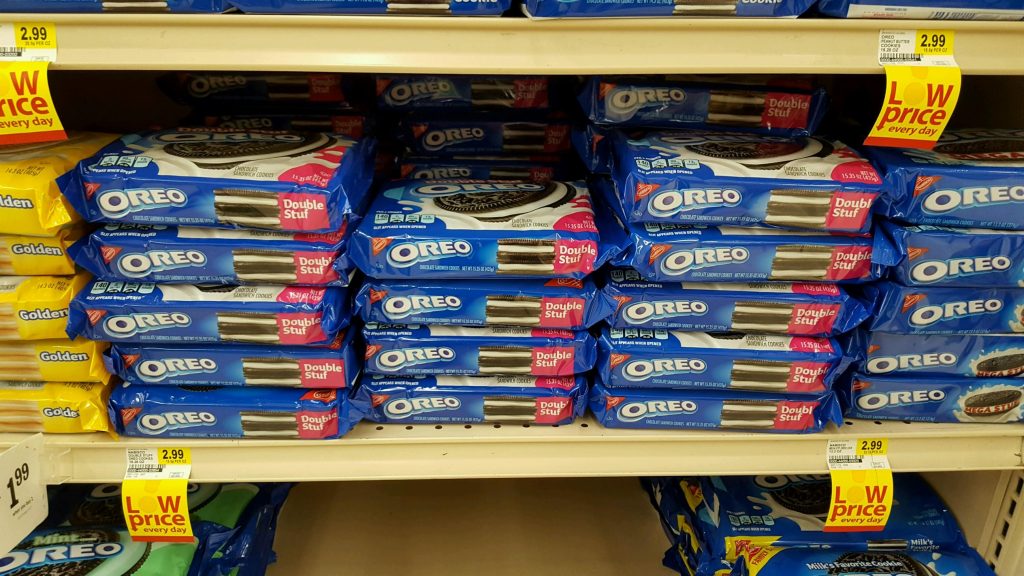 I found my favorite original double stuff OREOs at Shop 'n Save . They were super easy to find and the store is super easy to navigate. Just follow the signs above the aisle and you'll find just what you're looking for.
And this free printable!
Glue your free printable spinner onto the foam board.
Place the arrow on the center of your spinner.
Push the Brad through the center of the poster board. Don't allow it to go all the way through so that the arrows has a little room so that it spins. Push the sides of the brad down to hold it into place. And that's it – you're ready to play!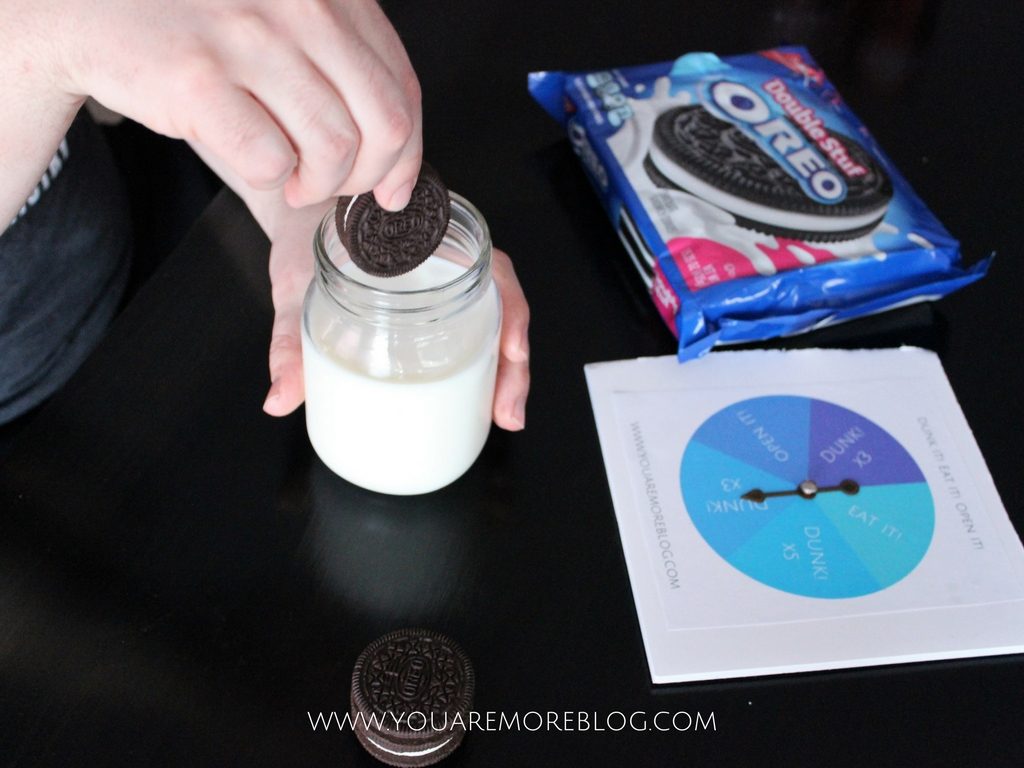 Make sure each family member has three cookies. Then starting with the first person, spin the arrow and follow the directions on whatever spot the arrow lands on. Remember, you can't eat the cookie unless you land on the space labeled "eat it!" The first person who is able to finish their stack of cookies wins!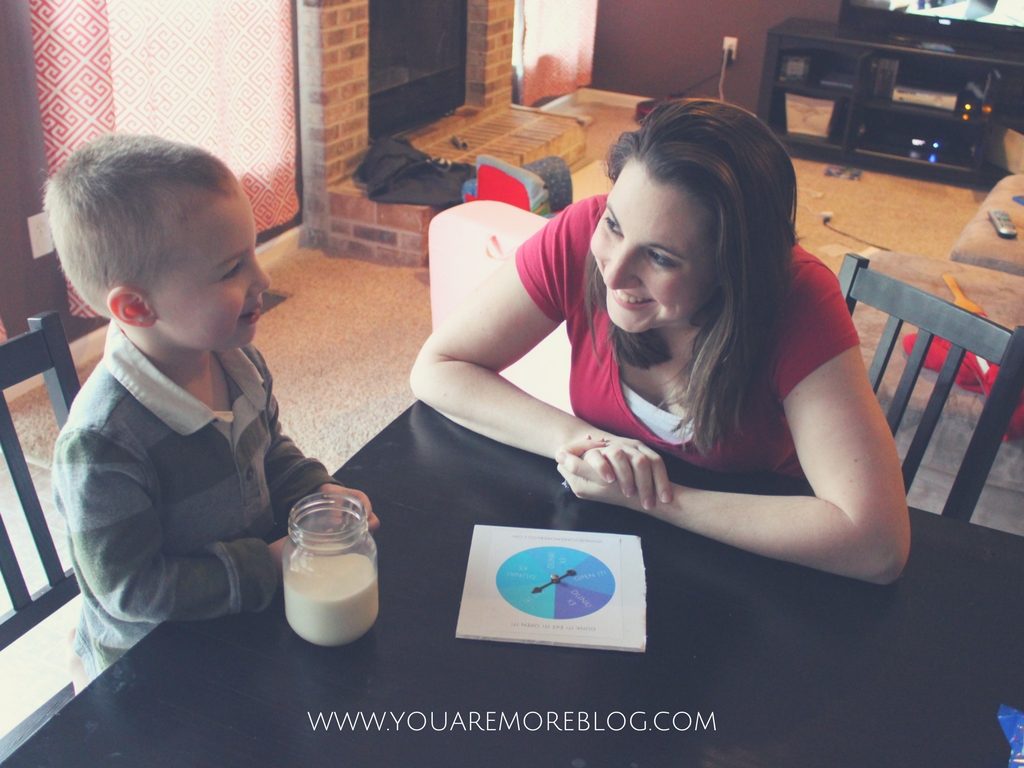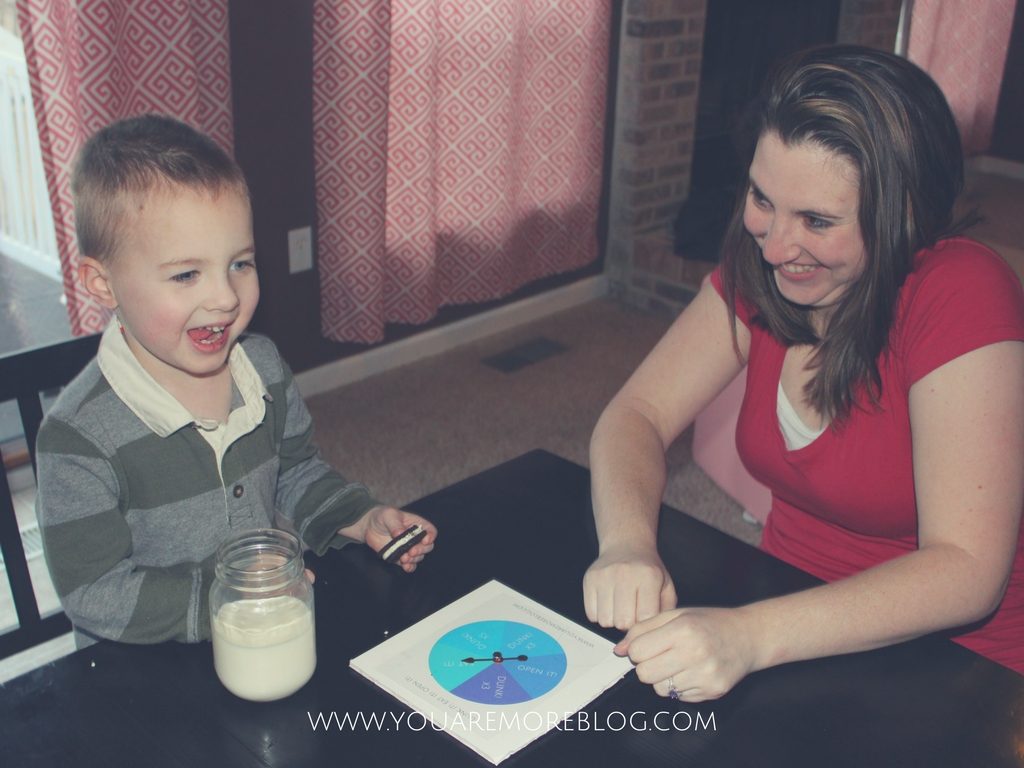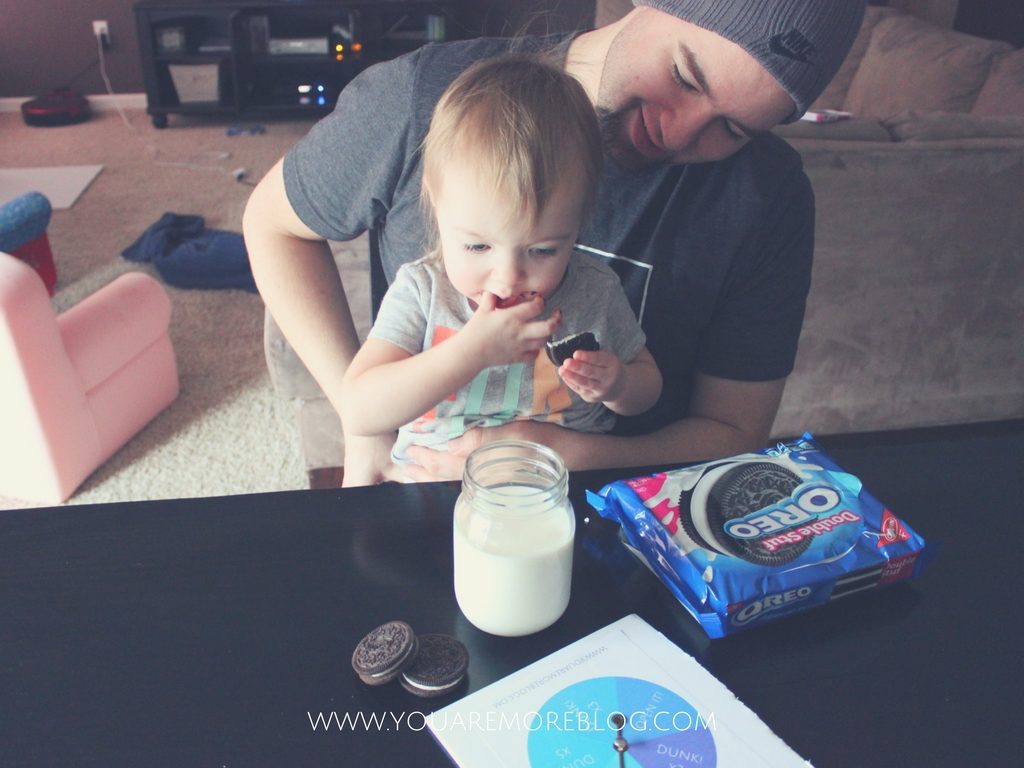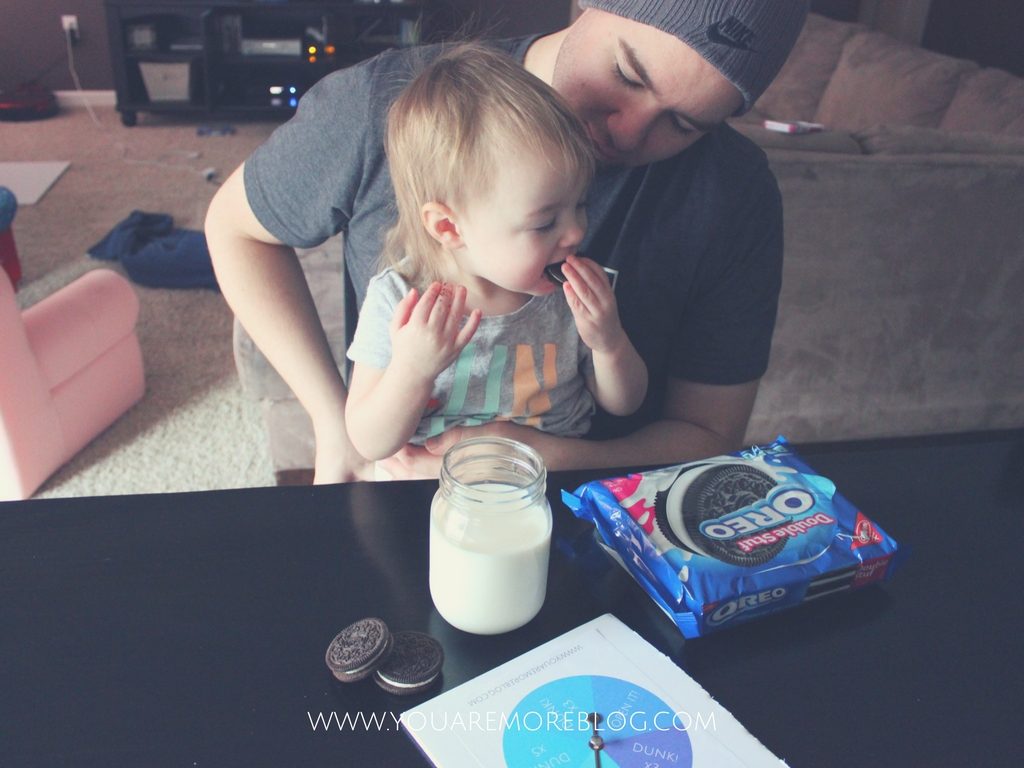 It's all about how you dunk! And the best way to do so is making memories around the table with your family. So won't you join me in the OREO dunking contest and show me how you dunk? Whether you try out this game with your family or come up with another creative way to dunk, you'll be sure to have quite the experience!
(Visited 89 times, 1 visits today)