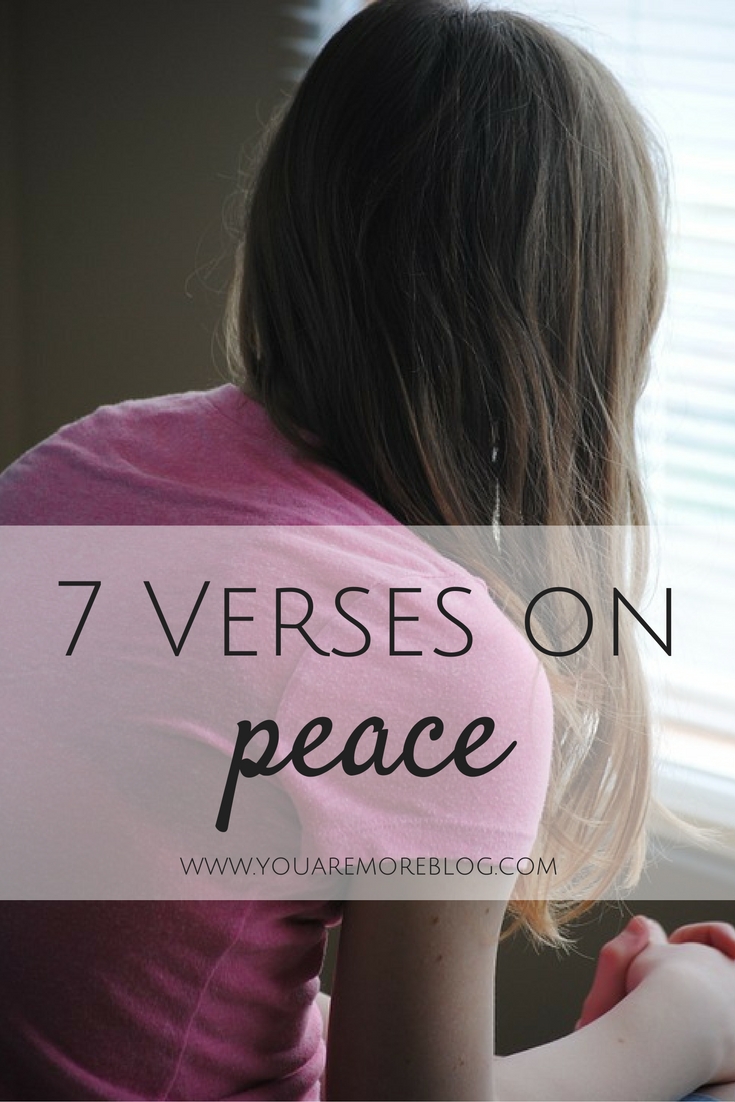 Philippians 4:6-7  (NLT)
Don't worry about anything; instead, pray about everything. Tell God what you need, and thank him for all he has done. Then you will experience God's peace, which exceeds anything we can understand. His peace will guard your hearts and minds as you live in Christ Jesus.
Isaiah 26:3 (NLT)
You will keep in perfect peace all who trust in you, all whose thoughts are fixed on you!
Matthew 11:28-30 (NLT)
Then Jesus said, "Come to me, all of you who are weary and carry heavy burdens, and I will give you rest. Take my yoke upon you. Let me teach you, because I am humble and gentle at heart, and you will find rest for your souls. For my yoke is easy to bear, and the burden I give you is light."
John 16:33 (NLT)
I have told you all this so that you may have peace in me. Here on earth you will have many trials and sorrows. But take heart, because I have overcome the world."
John 14:27 (NLT)
I am leaving you with a gift—peace of mind and heart. And the peace I give is a gift the world cannot give. So don't be troubled or afraid.
2 Thessalonians 3:16(NLT)
Now may the Lord of peace himself give you his peace at all times and in every situation. The Lord be with you all.
Romans 15:13 (NLT)
I pray that God, the source of hope, will fill you completely with joy and peace because you trust in him. Then you will overflow with confident hope through the power of the Holy Spirit.
(Visited 84 times, 1 visits today)