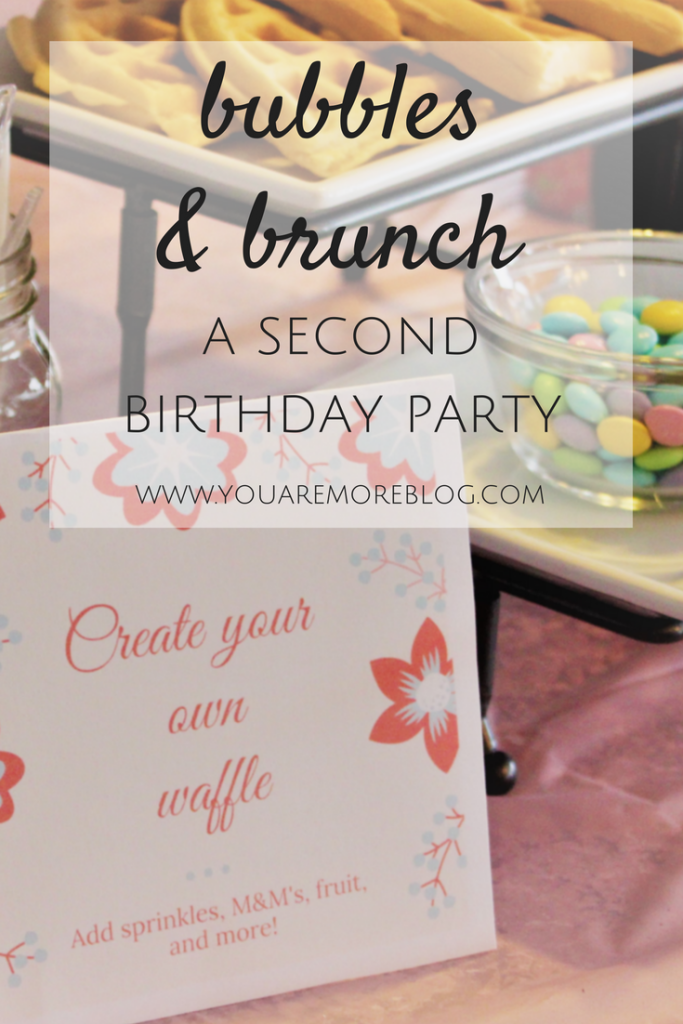 We celebrated Elyse's birthday a couple weeks ago with a fun Bubbles and Brunch theme! Elyse's favorite meal of the day, hands down, is breakfast. Girl could eat breakfast food all day long, especially waffles and berries. So we decided to combine that with her love for bubbles into a fun late morning party! I couldn't be more happy with how it all turned out and she had a blast!
So I wanted to stop in and share some photos from the day. It was beautiful and our house was full of friends and family. I couldn't have imagined anything better. I love being able to open our home to people we love.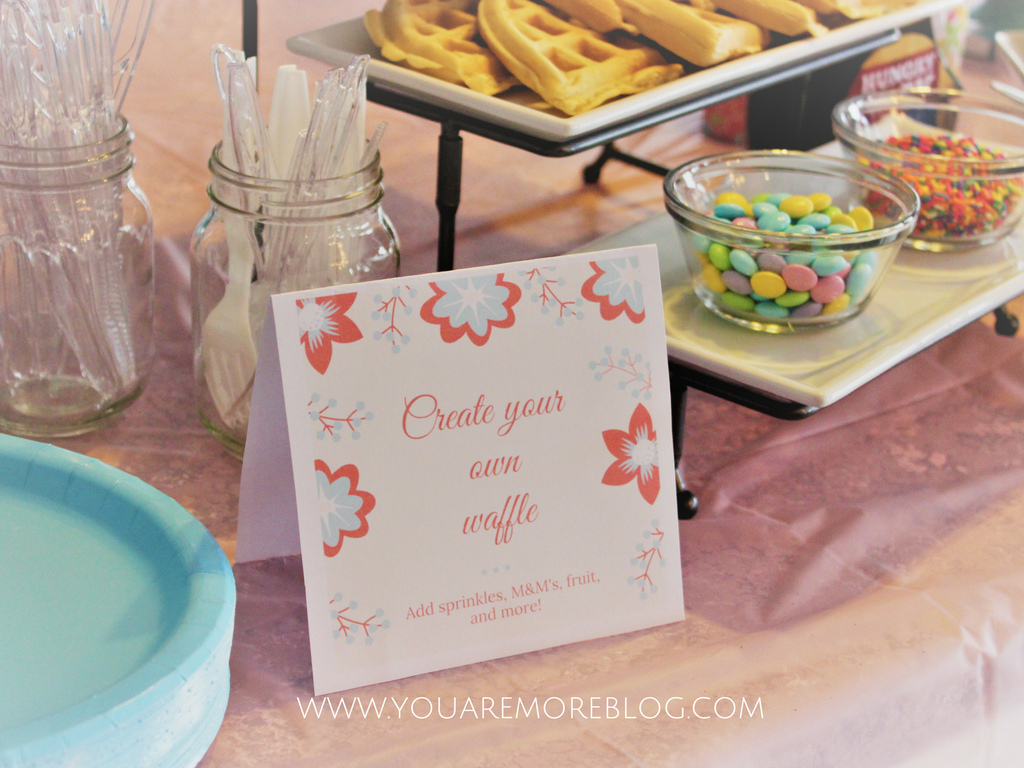 We set up a waffle bar with freshly made waffles and all kinds of yummy toppings for for everyone to eat. This was definitely one of the most loved parts of her party! We were constantly putting waffles on the maker to keep them coming because everyone loved them so much.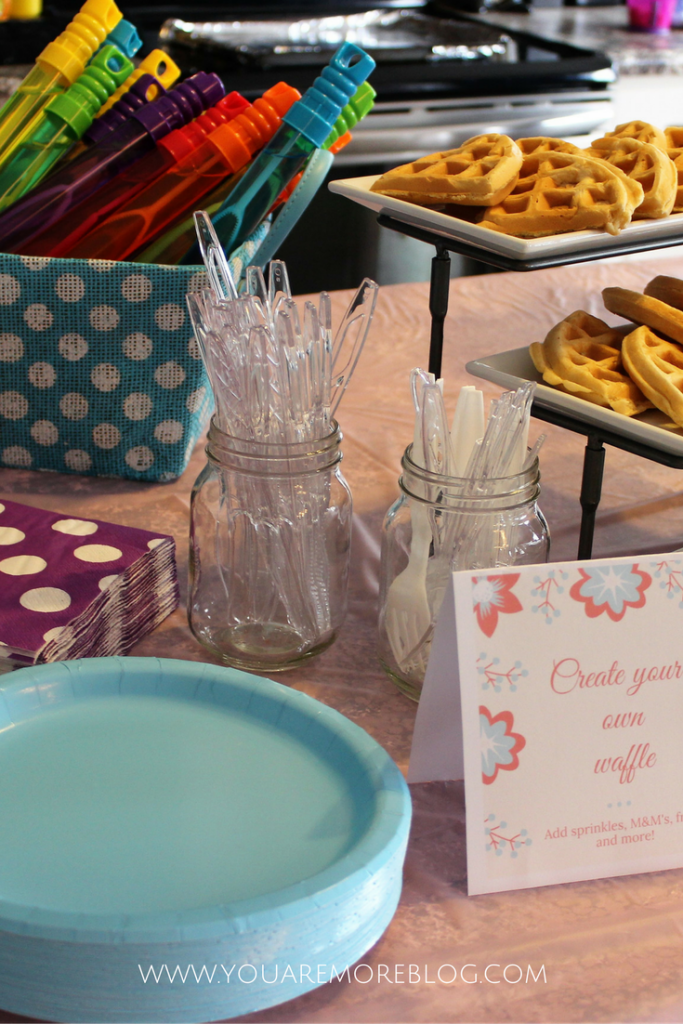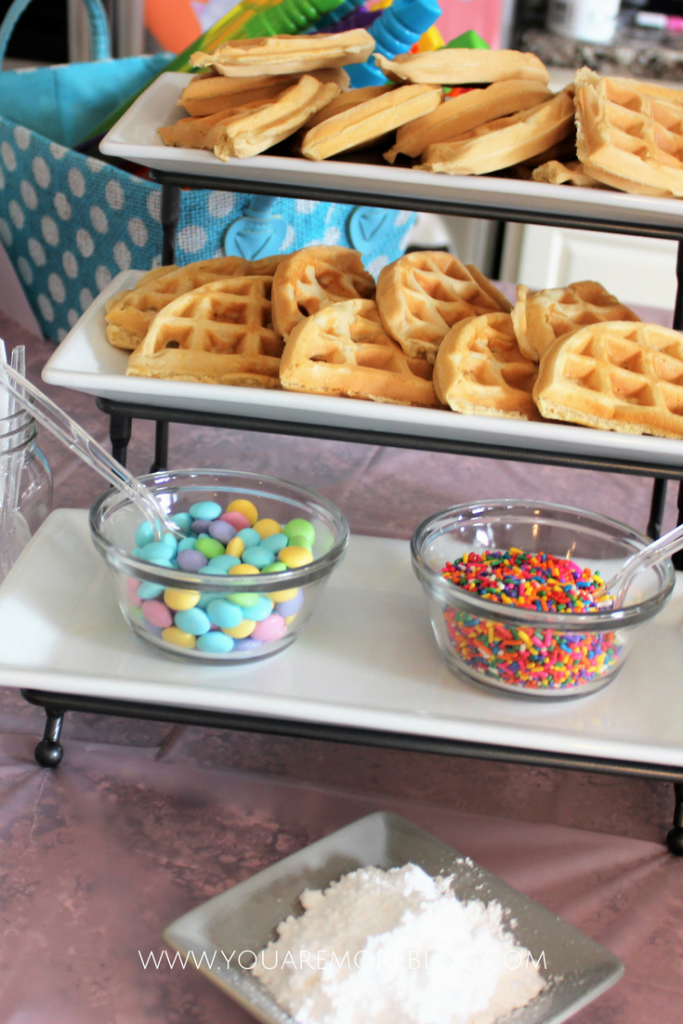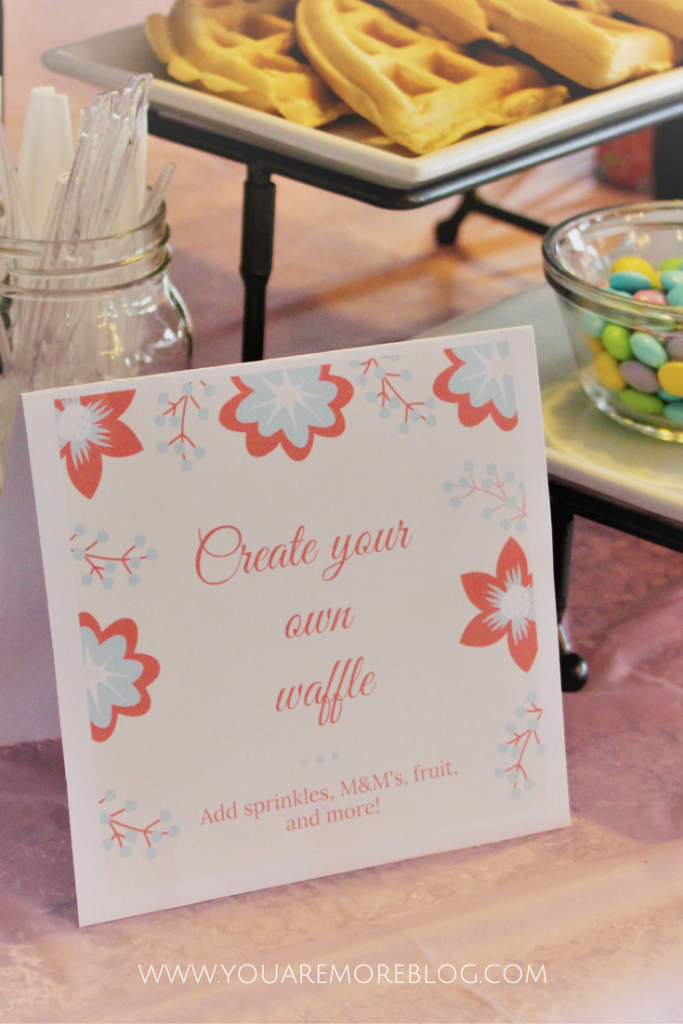 We had sprinkles, spring time M&M's, powdered sugar, syrup, and all kinds of berries for those who wanted them on their waffles. I took scrapbook paper and wrapped it around the whip cream cans for an added touch of spring time fun.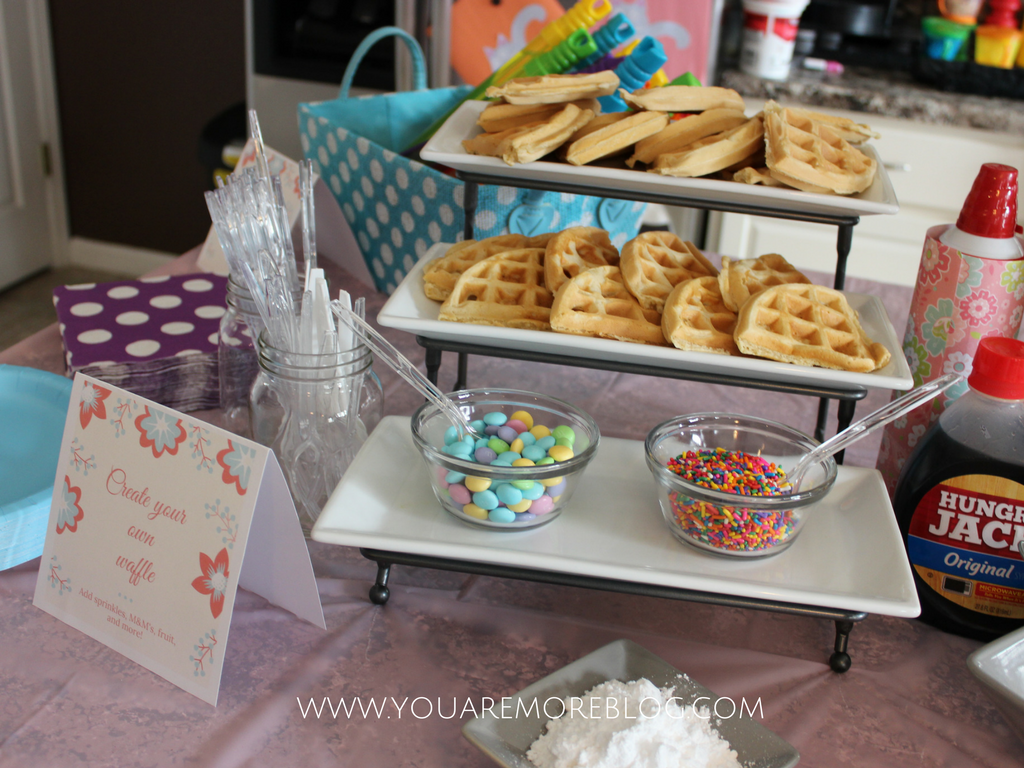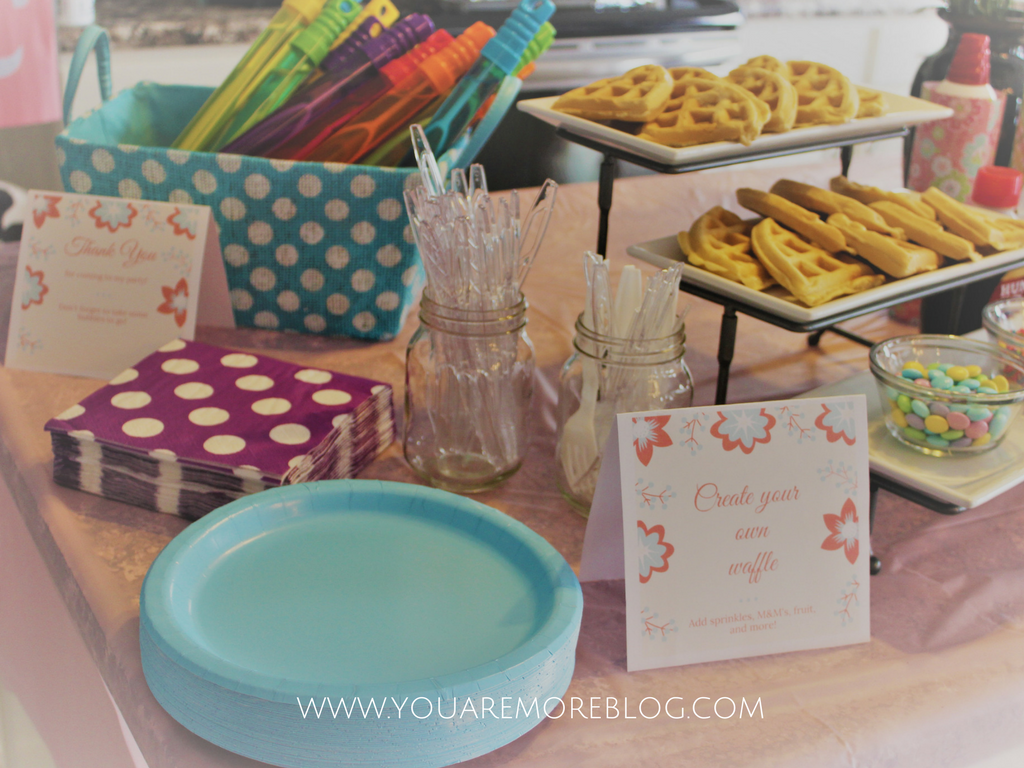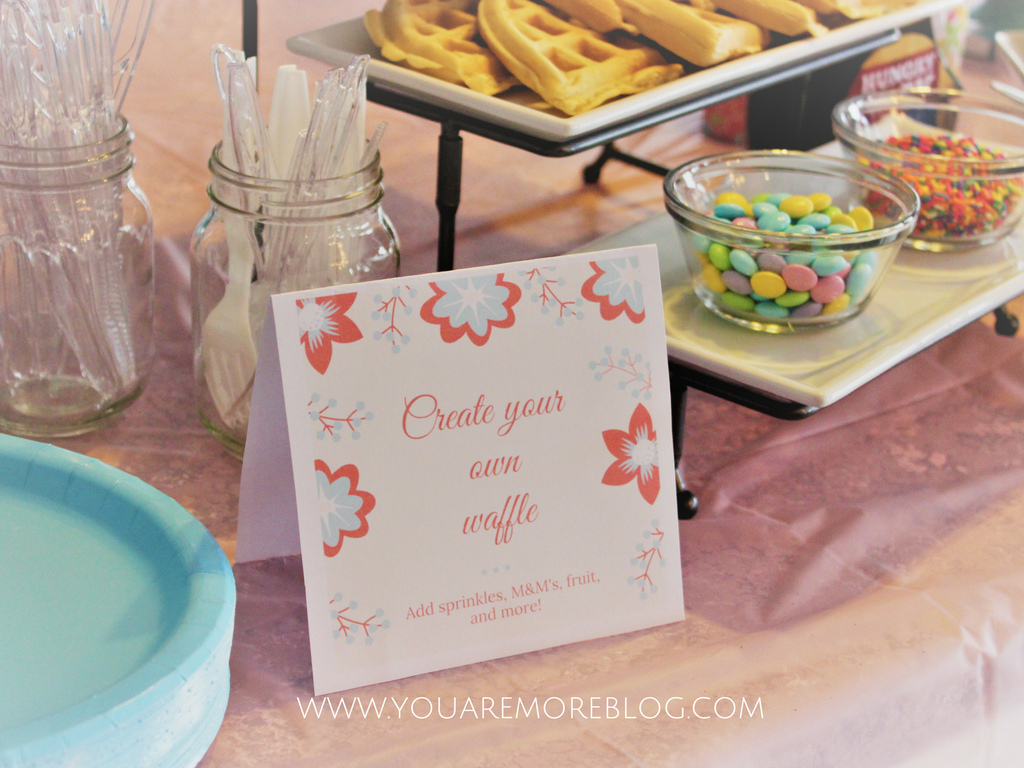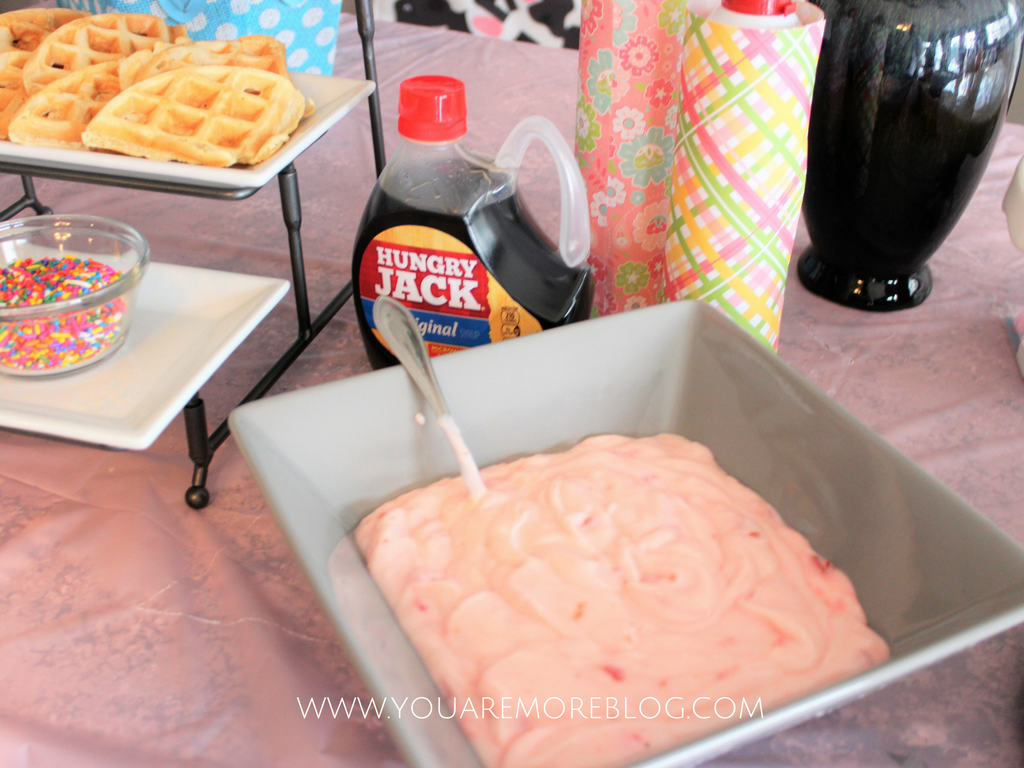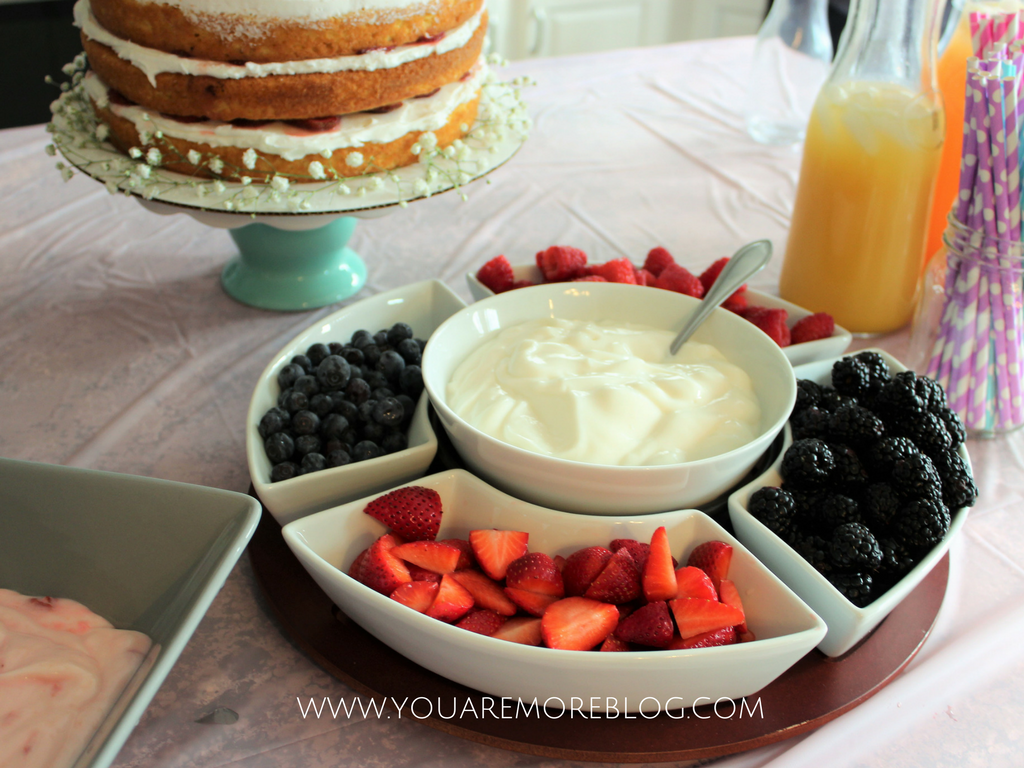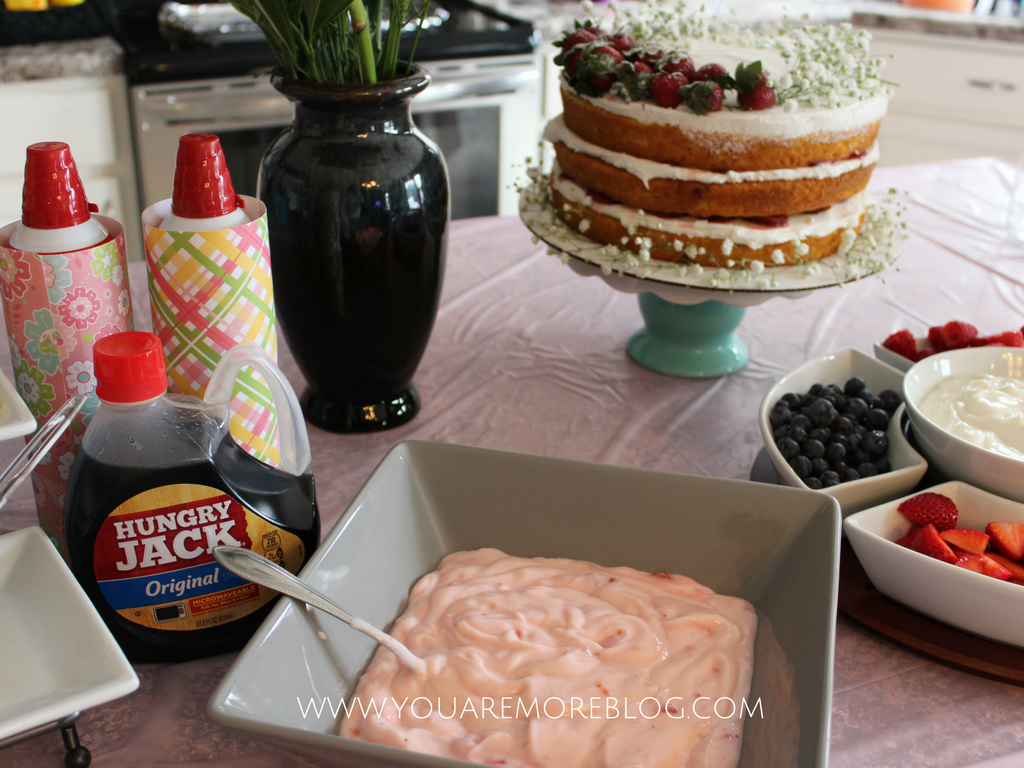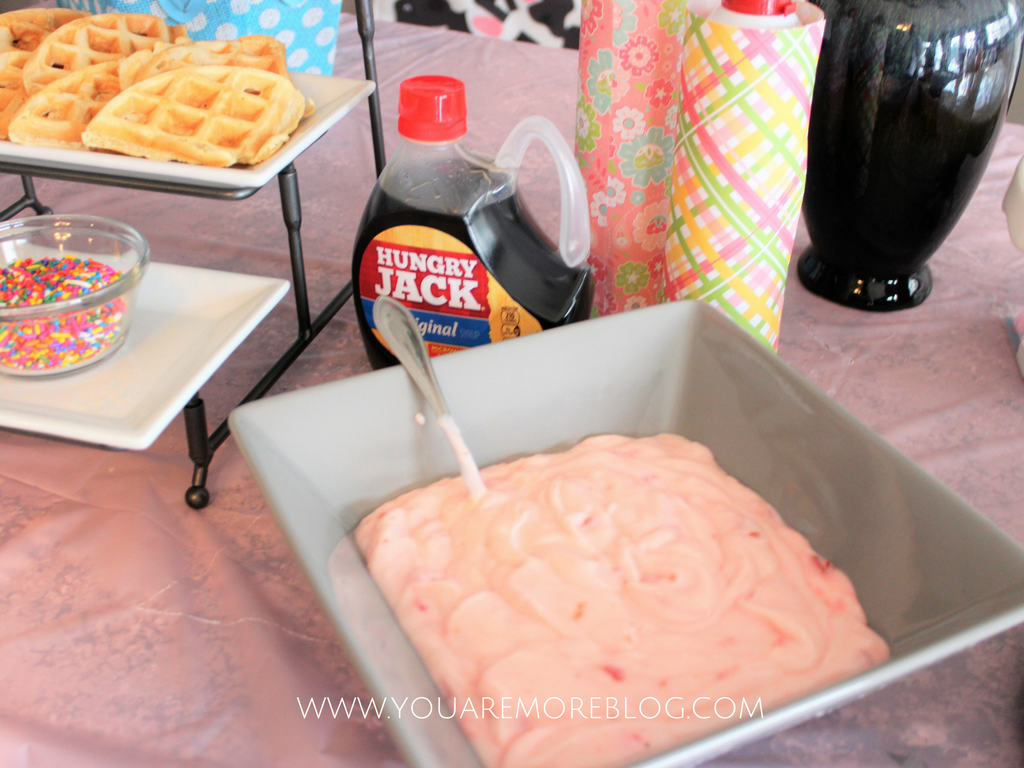 We also set a DIY yogurt bar up to accompany the waffles. There were all sorts of fresh berries to top the yogurt with. This is also one of Elyse's favorite foods so I think she was in heaven the entire time.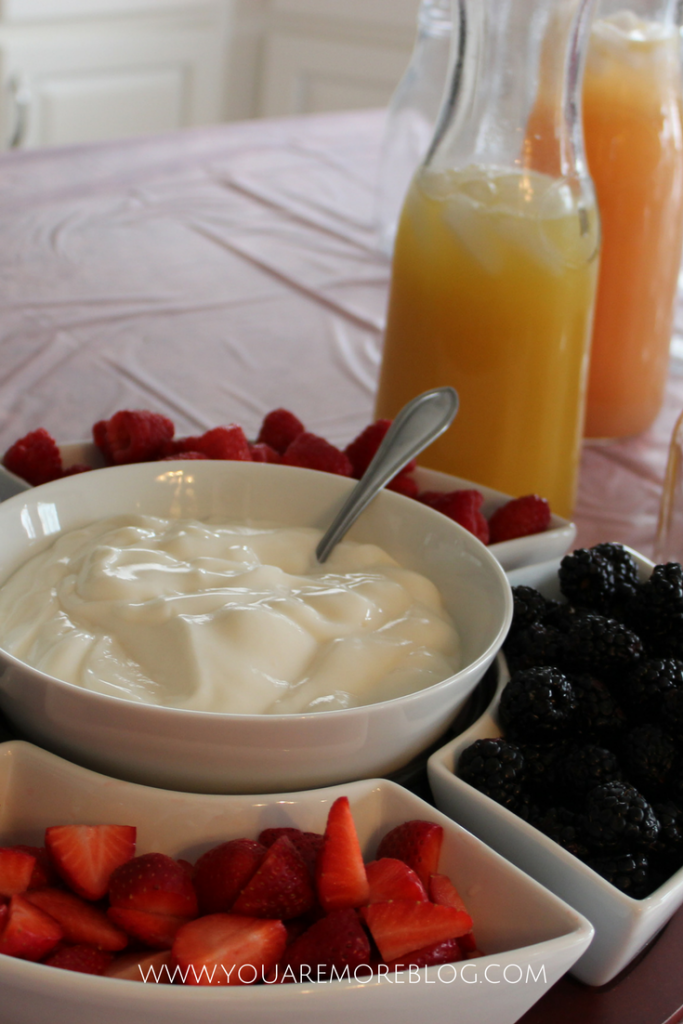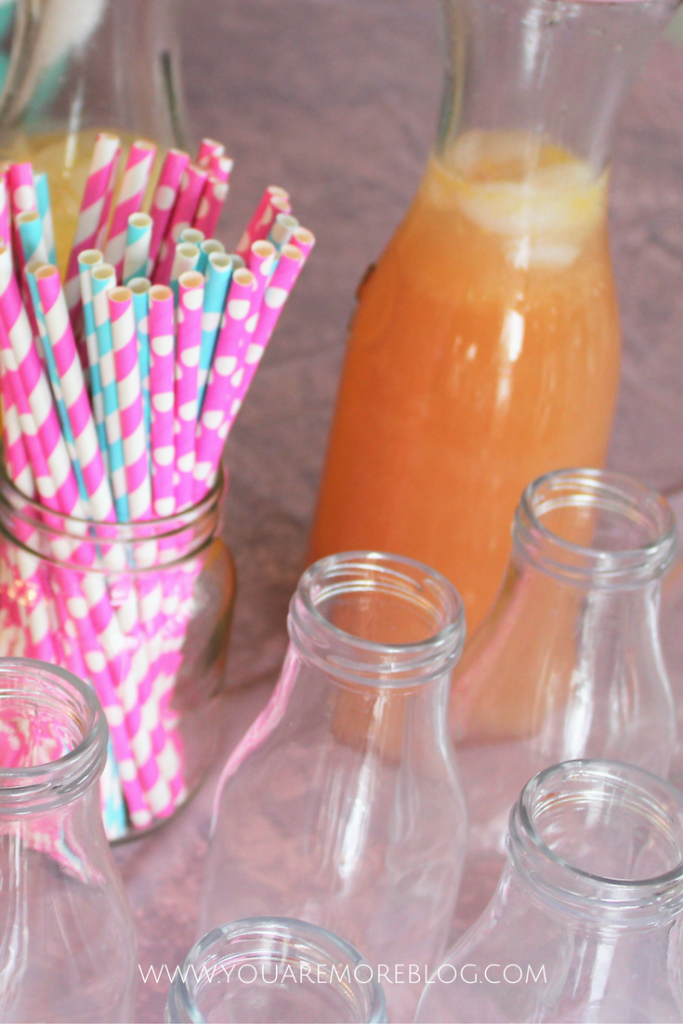 This cake was made by a friend of ours who bakes cakes out of her home, isn't she amazing? This cake was absolutely stunning and it tasted even better. Elyse isn't a huge icing fan so we went with a naked cake topped with her favorite berries. She ate it all, but not before picking all the berries out first.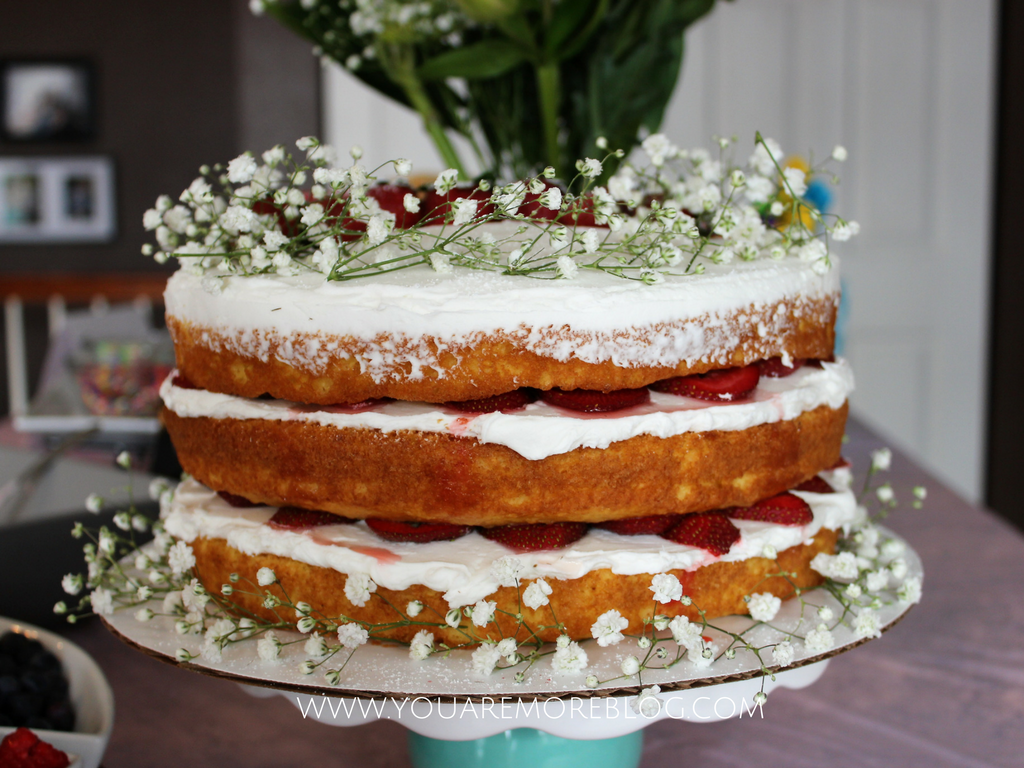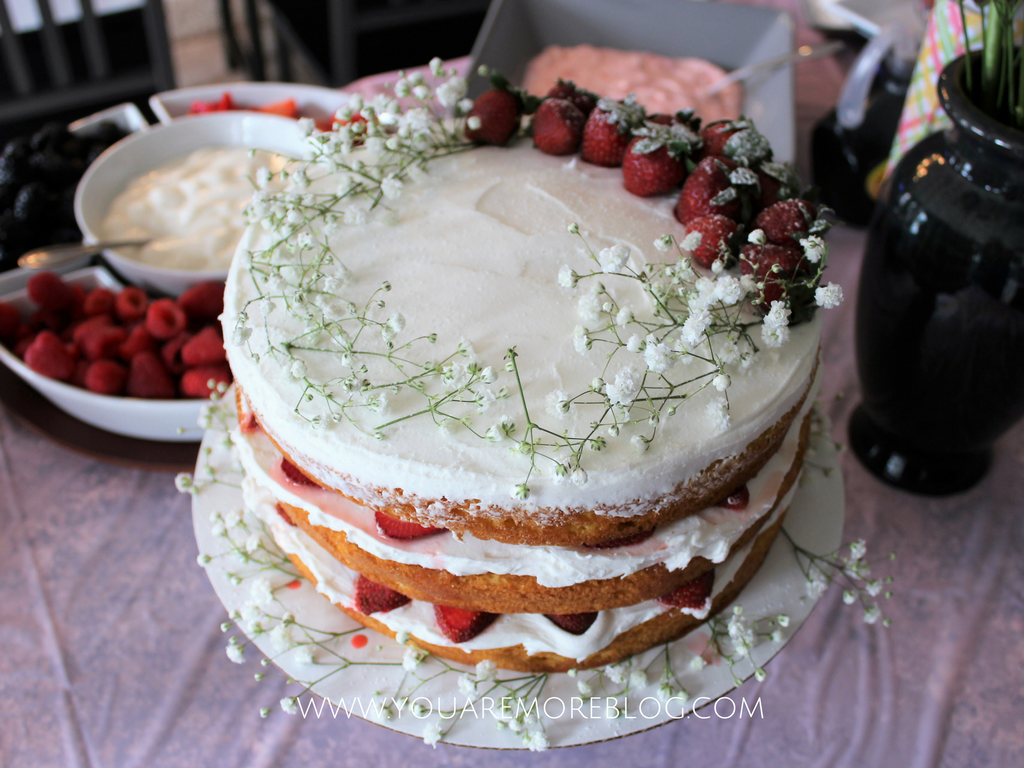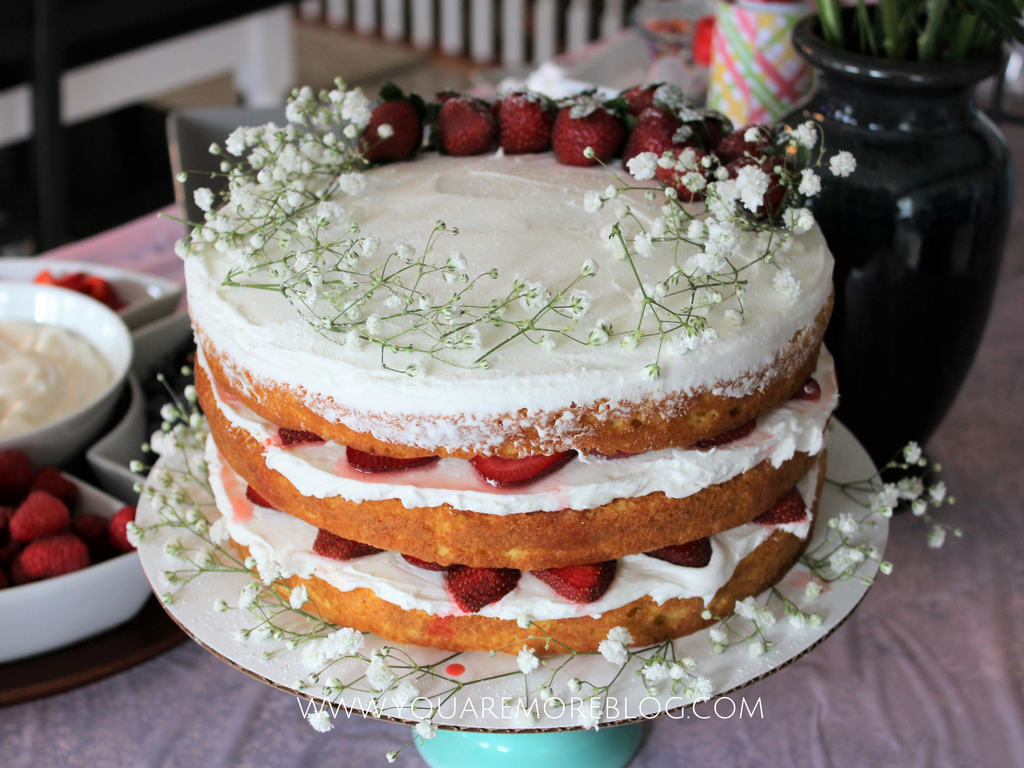 Then we set up a bubble station outside for all the kids to play. This was more fun than I thought, the kids were out there the entire time!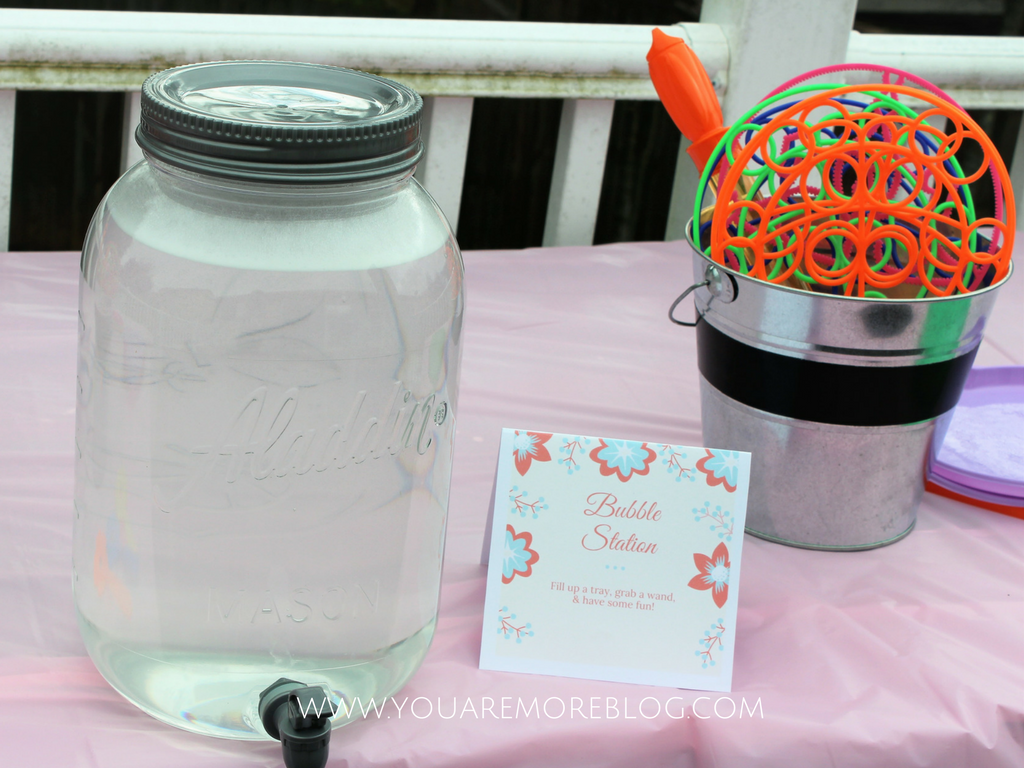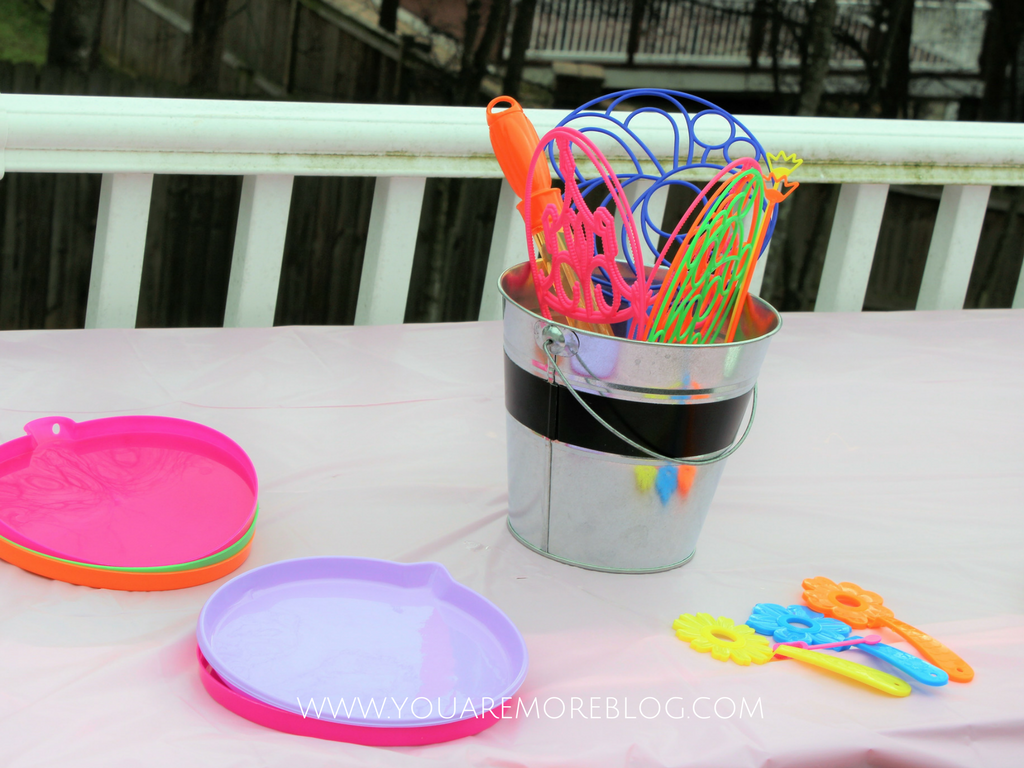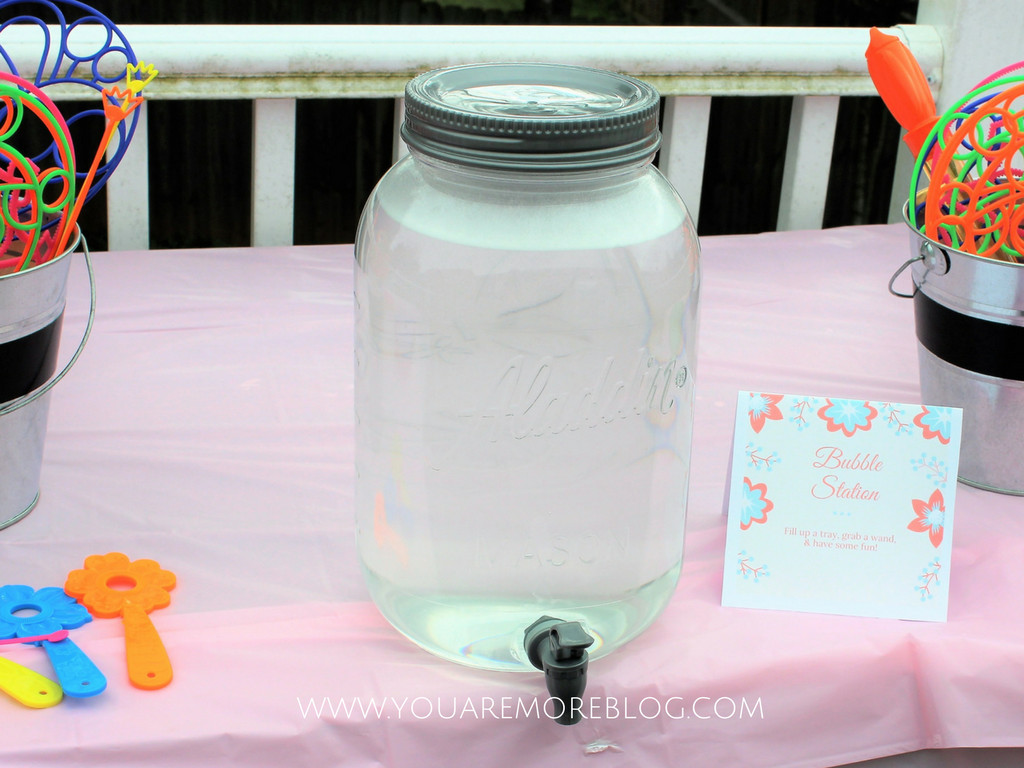 The bubbles did make quite the mess on the ground so kids shoes got slippery when coming inside, so I definitely recommend laying out some towels on the floor for when they come inside just in case you ever use this idea.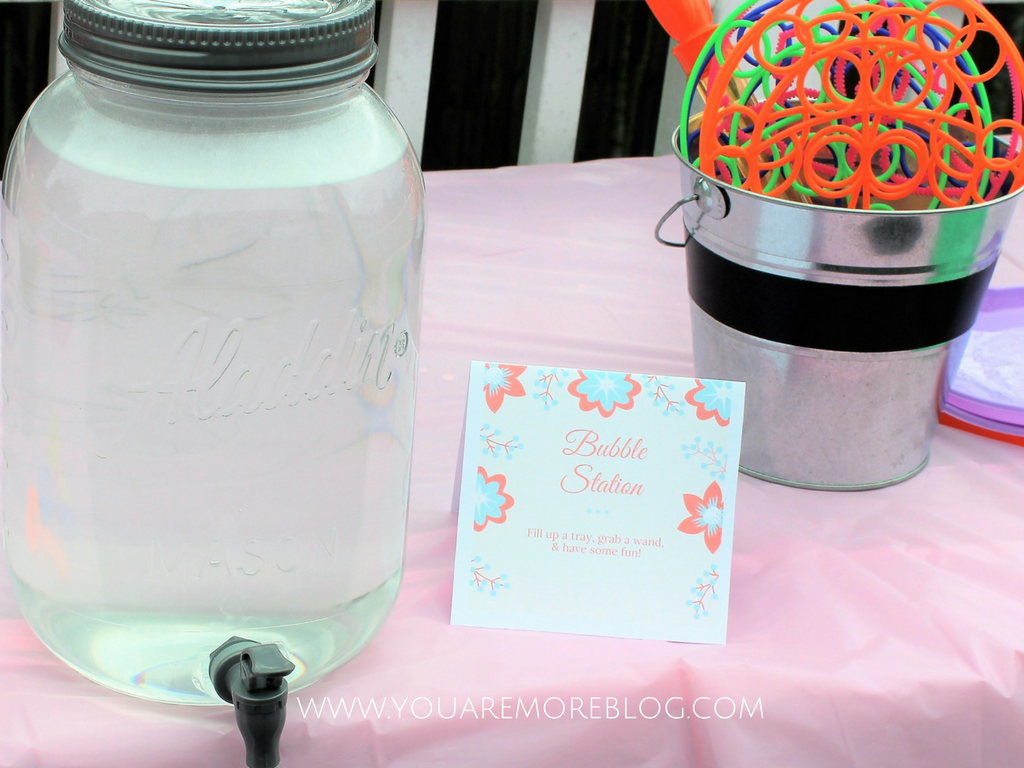 And of course, bubbles to take home as a thank you!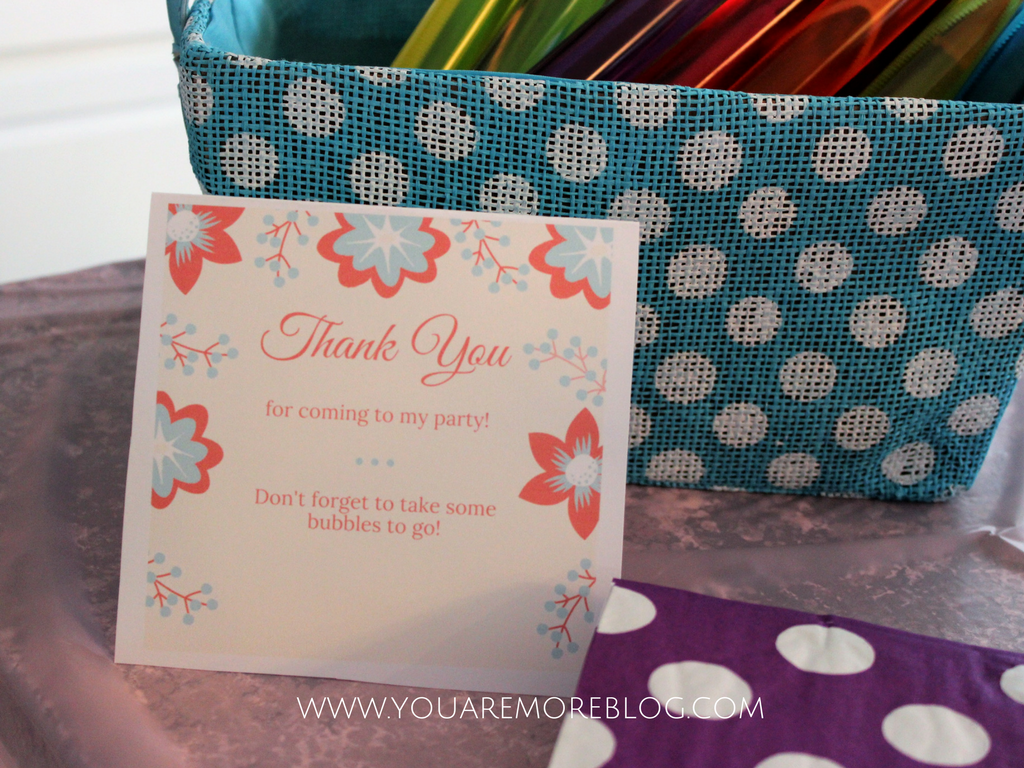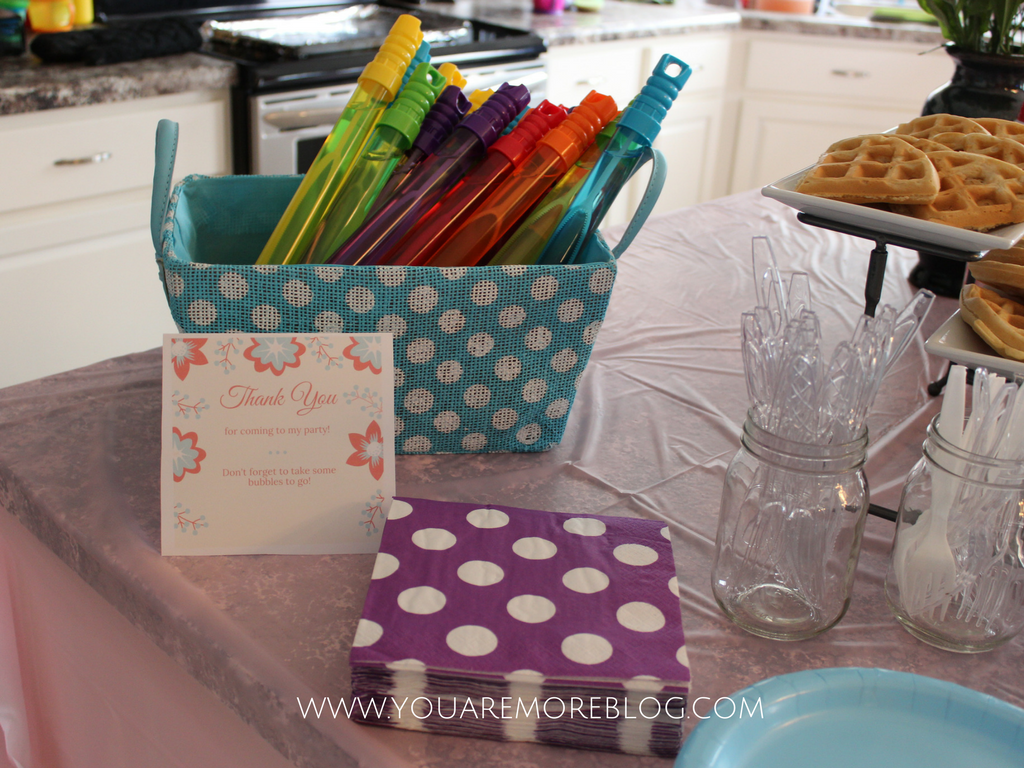 Elyse had so much fun and it turned out absolutely beautiful! I think having a brunch party was definitely a lot of fun and it was over before naps and kids had time to get fussy. Definitely a win in my book!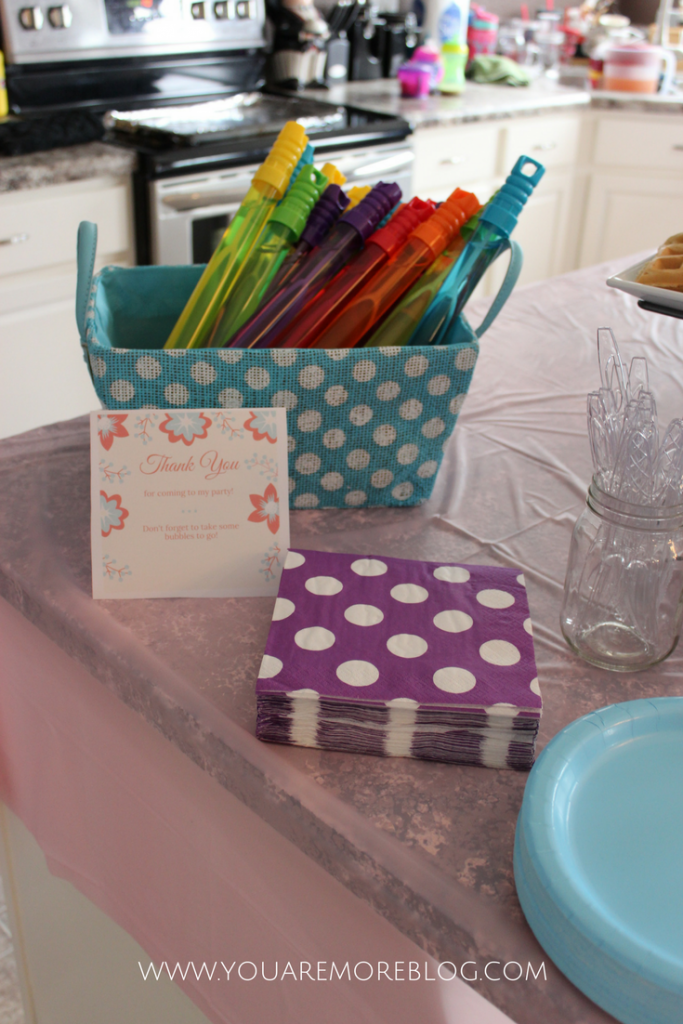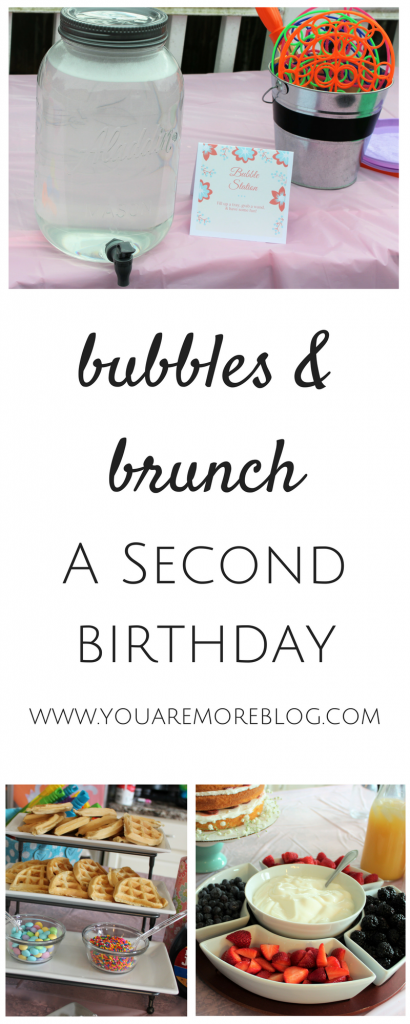 (Visited 88 times, 1 visits today)