Moment for Me with AVEENO®
This shop has been compensated by Collective Bias, Inc. and its advertiser. All opinions are mine alone. #TimeWithAveeno  #CollectiveBias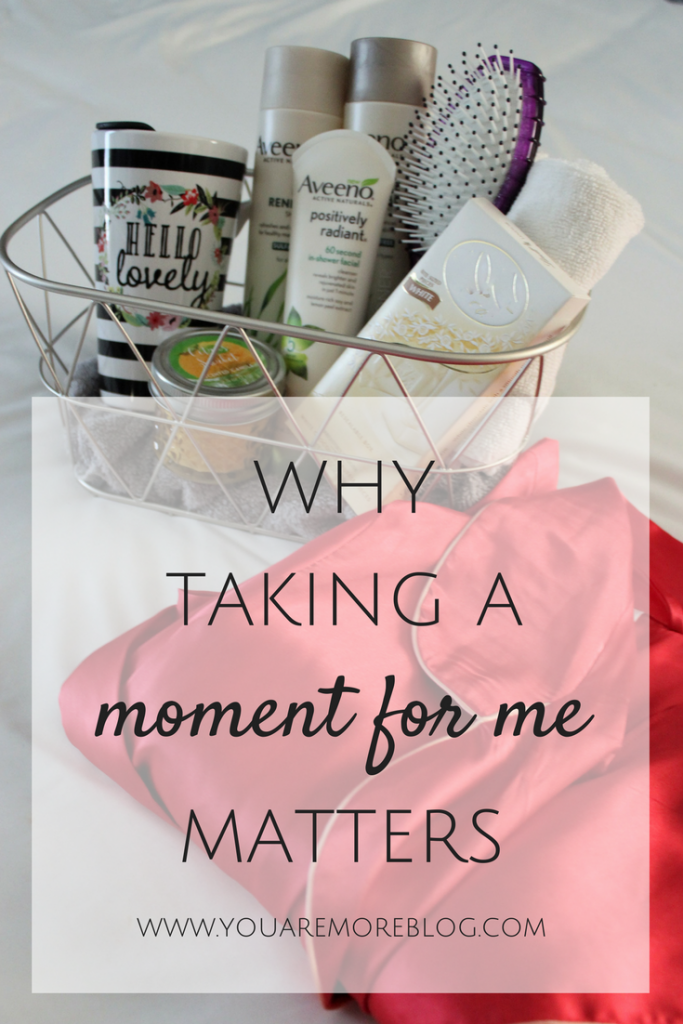 My daughter needed some one-on-one time with mommy so we planned a little date and I left the baby with daddy and big brother for the first time. We had a blast, even despite me getting lost on the way. My daughter cheered for me in the back seat when I finally found our pottery painting place. It was time much needed for her and I. Even though I brought her with me, one kid felt like a much needed break, especially with nursing the baby. I left him a bottle and I had four hours of freedom…and then I got home.
The minute I walked in the door the baby needed me. He had just woken up and was ready to eat. After feeding him, he still needed me, and he needed me for the next 24 hours non-stop. Four hours away and he wouldn't let me leave his side when I got back. It was exhausting, and I felt defeated. What is the point of taking a break when I come back and it's harder than when I left?
Can you relate? Have you been there before? A moment for me with AVEENO® from Walmart was much needed.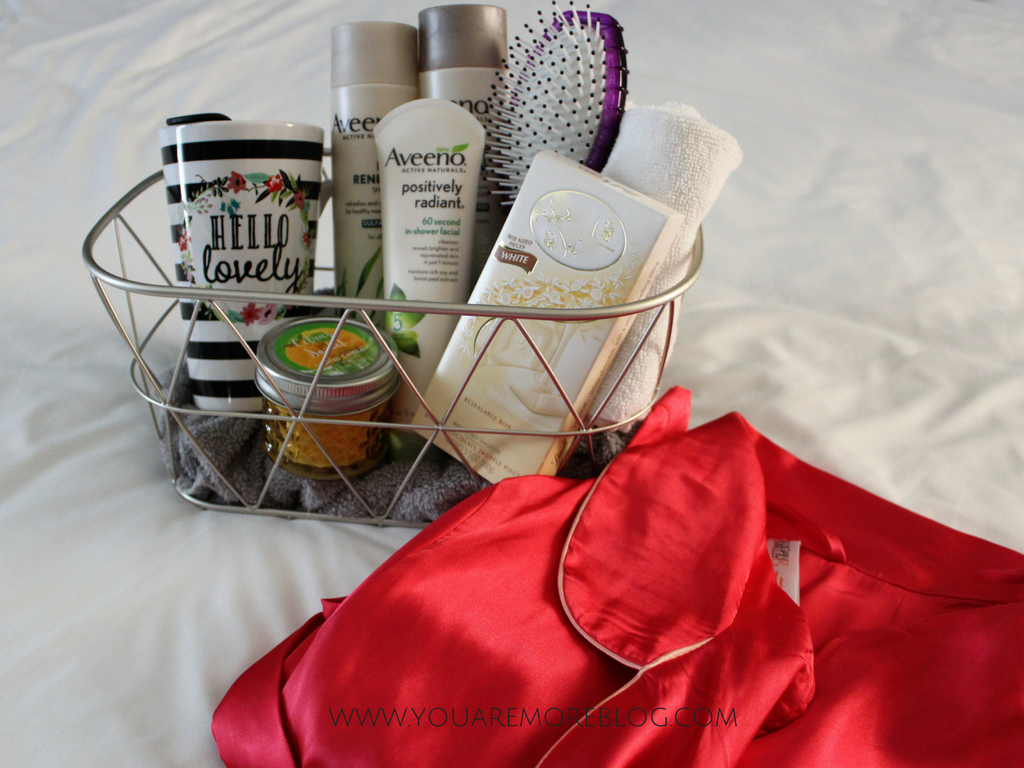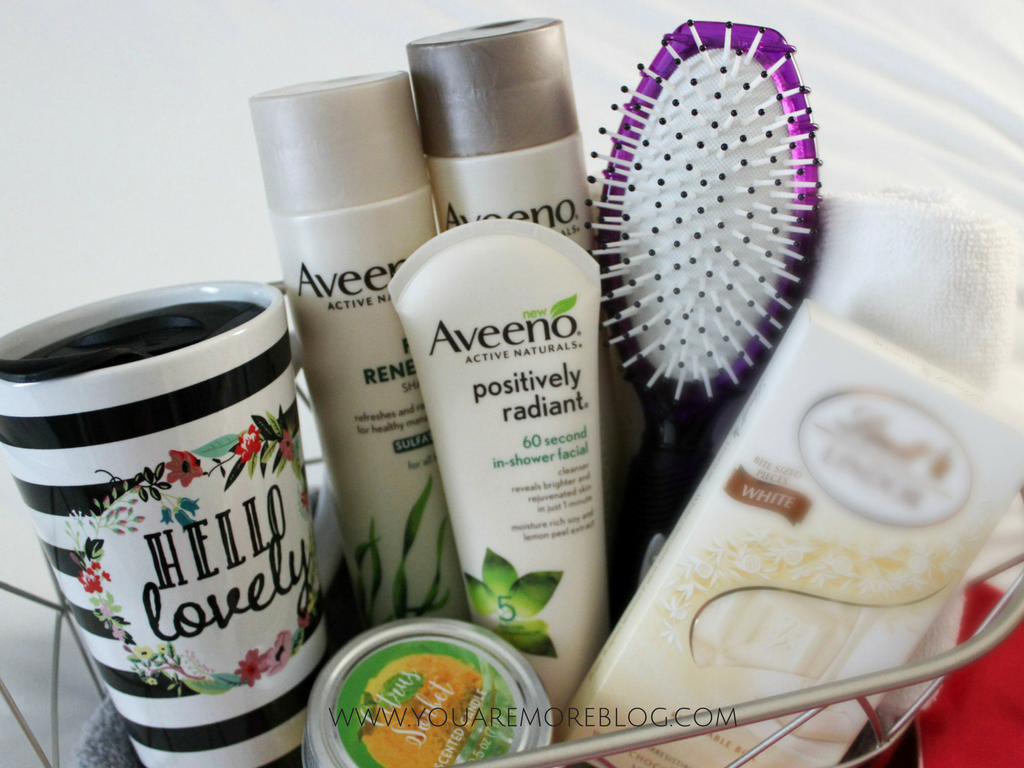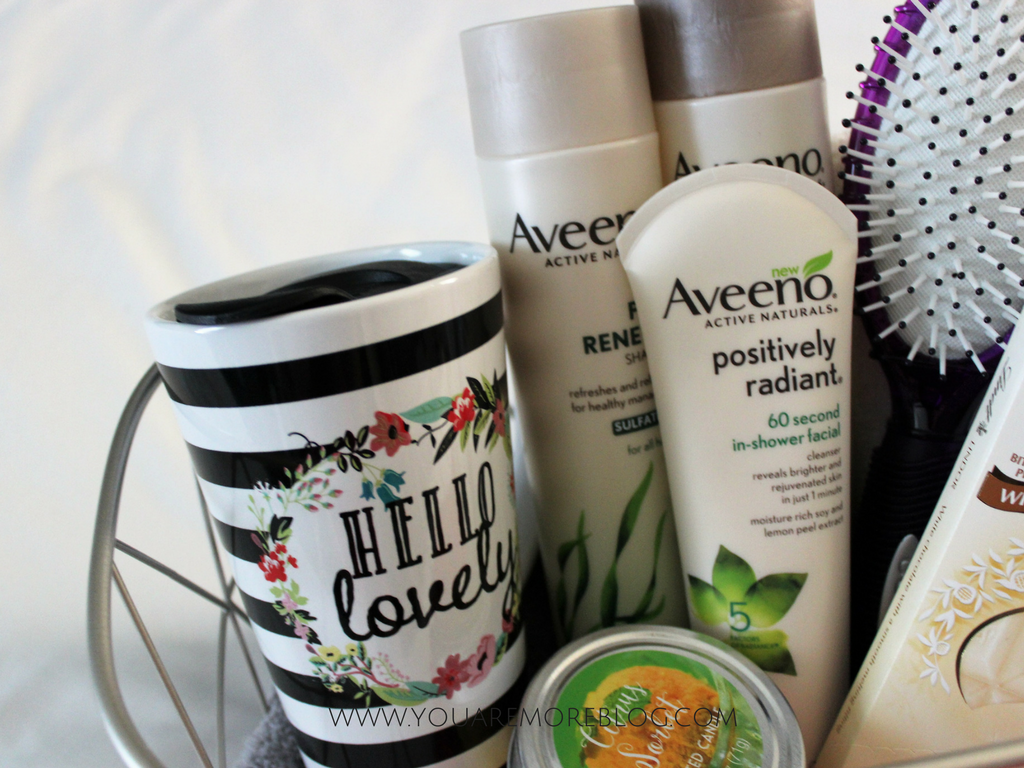 It isn't easy being a mama. You can't even make your way to the bathroom without little feet pitter-pattering behind to come see what you're doing. Showers in peace don't exist. Sleeping without a child startling you awake at some point is a distant memory. Your body no longer belongs to you. You eat, sleep, and breathe mothering. I know you aren't complaining, you love these little ones and would do it over and over again, I'm not complaining either. What I am saying is that sometimes, I just feel plain burnt out. Sometimes, I just feel like going another day is impossible. Sometimes, I just wonder what it's like to have a shower in peace, even if it's only ten minutes. Admitting that doesn't make me a bad mom, it makes me human. We all need a "moment for me."
Even though four hours away meant coming back to a needy baby, I have to wonder if not having those four hours away would have made it harder to deal with. I was exhausted, but I could have been more exhausted. Taking a moment for me made sure that I had the patience to deal with what I needed when I came back.
What do you need to do to take a moment for you? Maybe you need to hide away a stash of chocolate to sneak in a desperate moment. Maybe you need to set a chair in a quiet corner that you can escape to and take a breath. Maybe you need a reminder that you are important and even just a moment matters.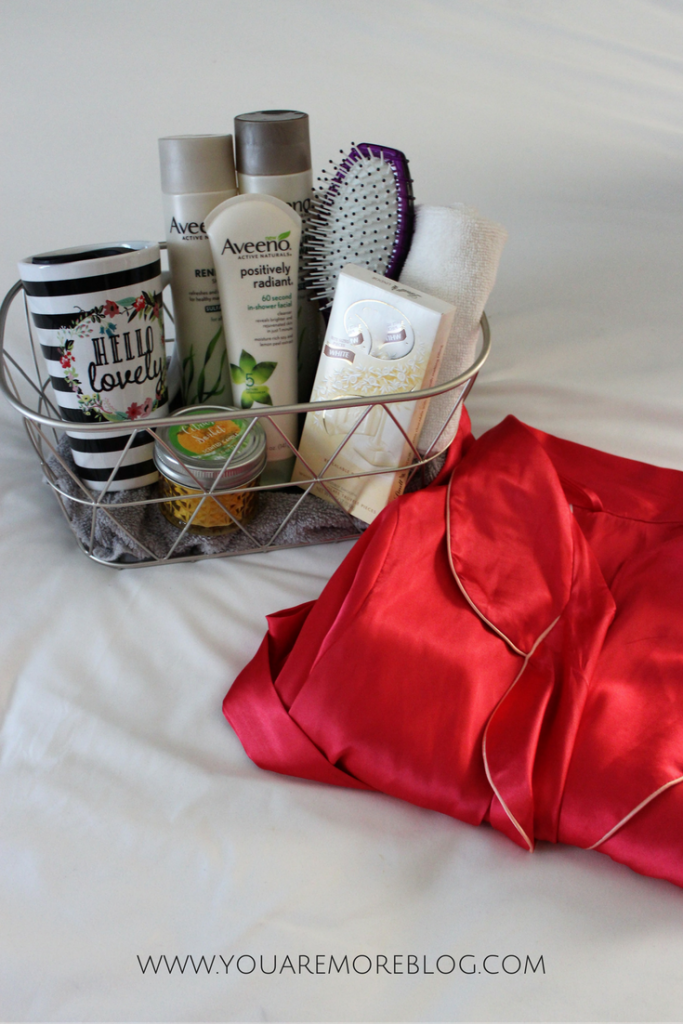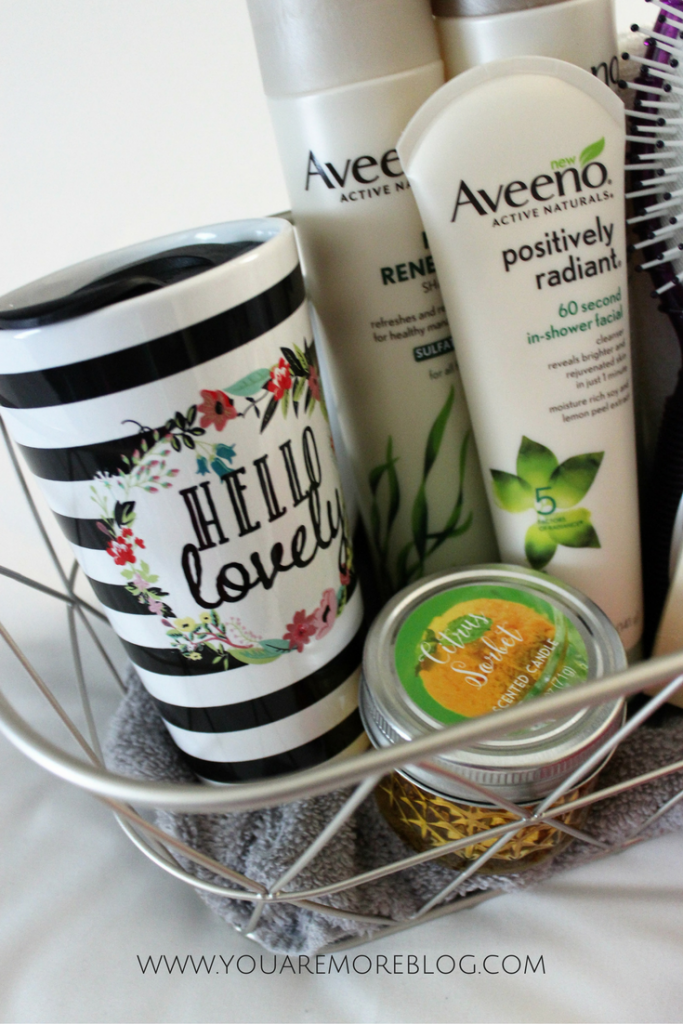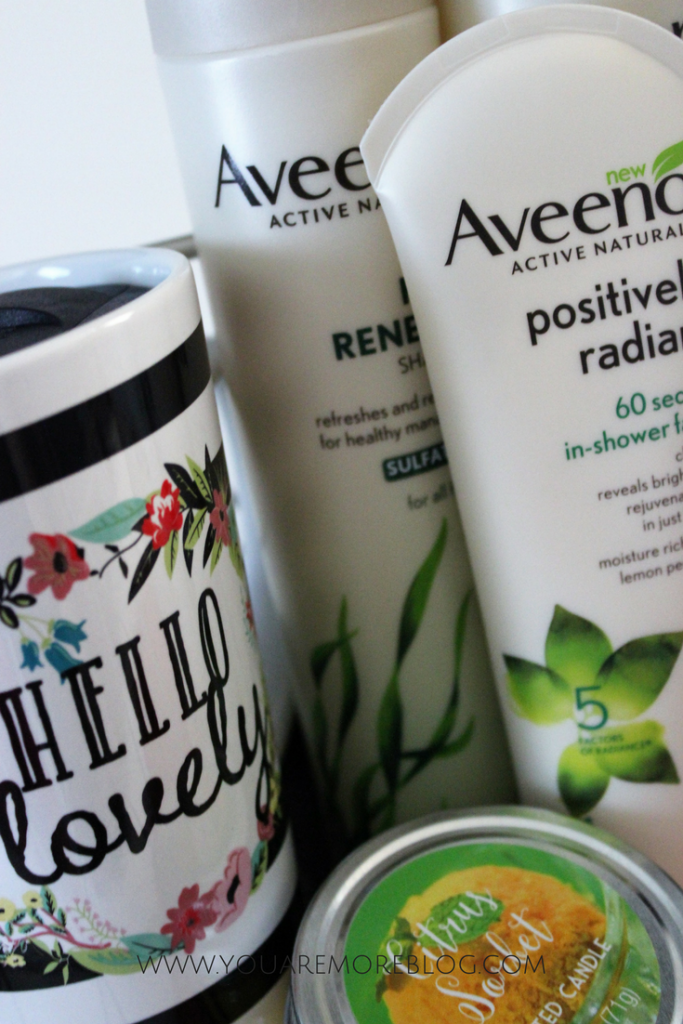 I created this moment for me basket as that reminder. It makes a perfect gift for a mom that needs a moment, but it also serves as a perfect reminder that you need a moment too.
Here's what you need to create your own moment for me basket: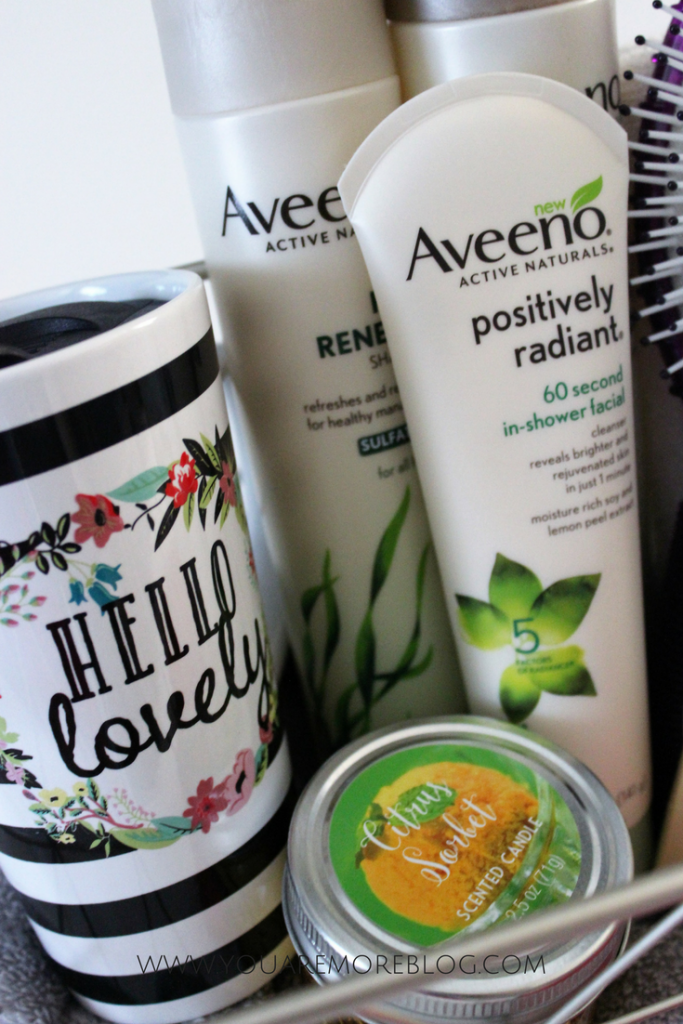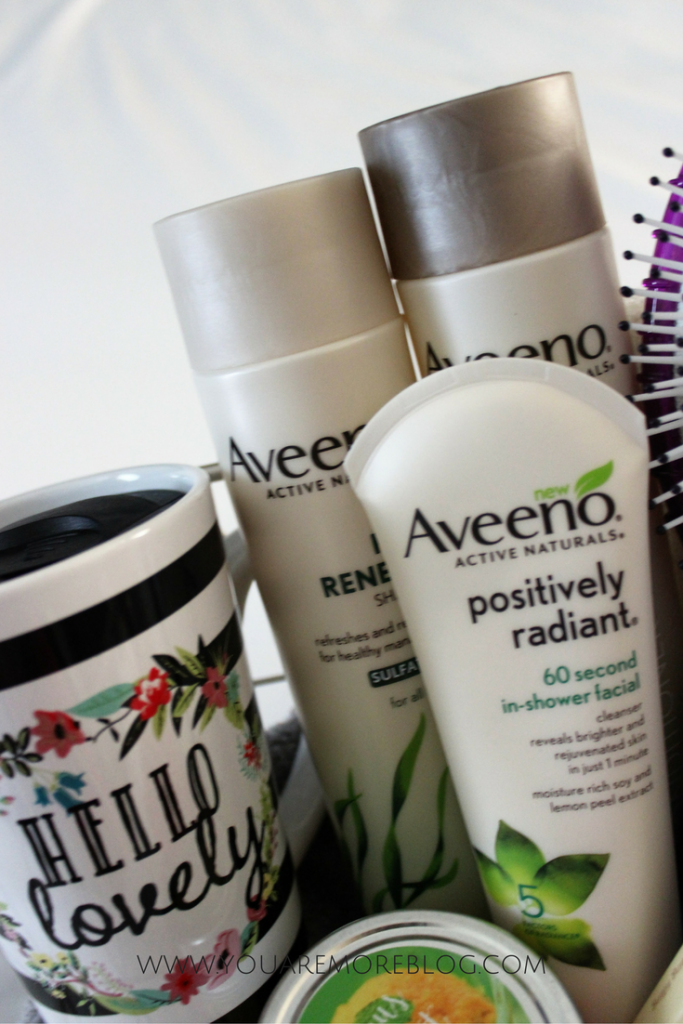 Something to renew you. AVEENO PURE RENEWAL® Shampoo and Conditioner is perfect in helping you feel new and refreshed. AVEENO® contains sulfate-free formulas to help rebalance hair's optimal moisture leaving it shiny, healthier looking, and more full of life. It's clinically proven for sensitive skin and scalp. The lightweight conditioner moisturizes and softens without weighing hair down while rebalancing hair's optimal moisture levels. Use product as package directs. Every time I have used AVEENO PURE RENEWAL® I have seen and felt the difference in my hair. It feels renewed, healthy, soft, and most importantly full of life. In turn, making me feel renewed after a long day of wiping sticky fingers and runny noses, it's just what I need. It helps mama feel a bit human again, if you know what I mean.
Something to refresh you. AVEENO® POSITIVELY RADIANT® 60 SECOND IN-SHOWER FACIAL is the perfect way to indulge in a positively terrific experience. AVEENO® will transform dull, tired-looking skin to brighter, more naturally radiant and velvety soft skin in just 1 minute. When you don't have a lot of time, that's exactly what you need. It works with the steam of your shower to deeply but gently exfoliate dirt, oil and dead skin. Use product as package directs.
Something to indulge in. When I'm looking to indulge, or when I need something for me, coffee and chocolate are what comes to mind. If I want to wind down, I might replace the coffee with tea. No matter what, a moment for me isn't complete without something to indulge in.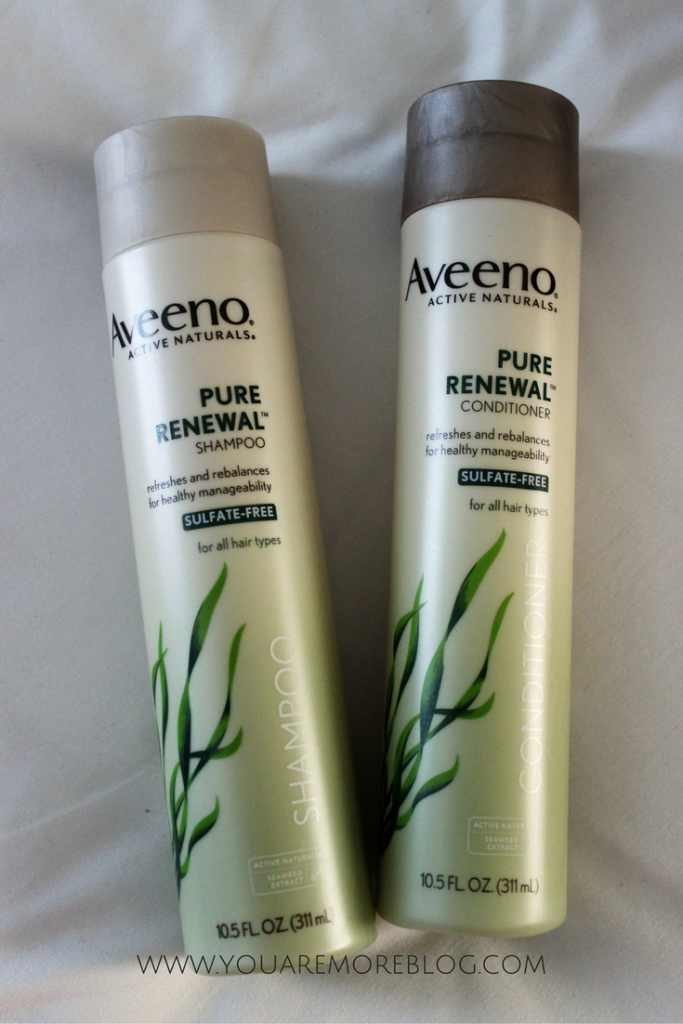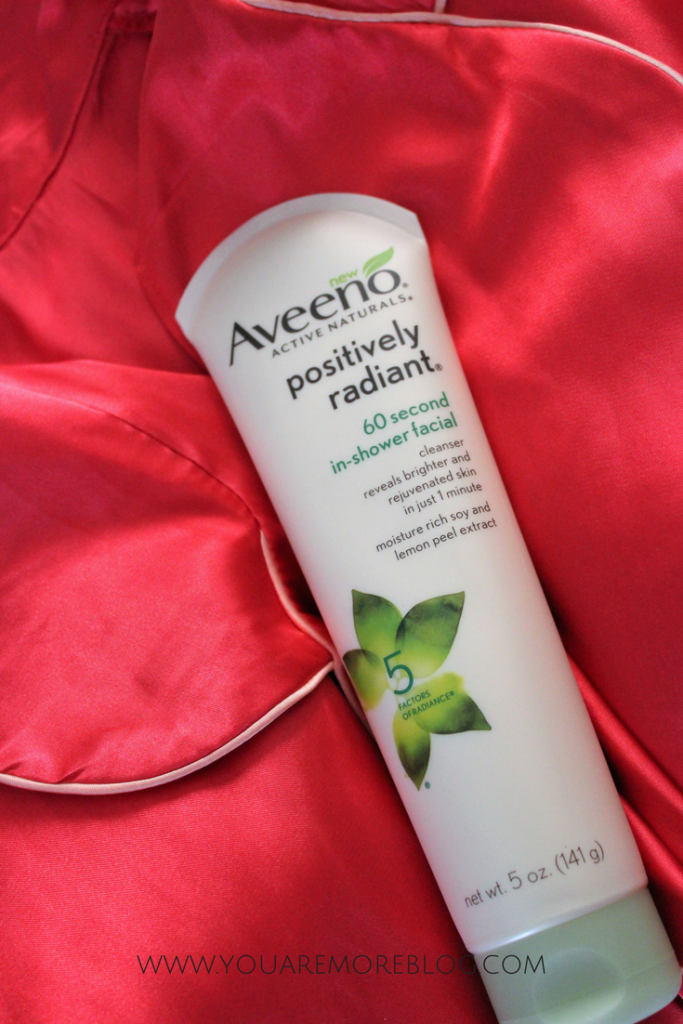 Something to relax you. I tossed in a gel candle to help tie it all together. Scents are a powerful way of helping you relax. Depending on what I choose, I can be relaxed or imagine I am laying out on the beach. I absolutely love anything that can help me feel like I've been taken away to another place.
Even though, at times, a moment for you feels impossible, it matters. You will be a better mom and a better you when you take time out for yourself. You might need a little reminder, and that's okay. Make yourself a basket full of things to spoil yourself when you catch that moment, you don't want to miss out on it. You matter sweet mama, you really do.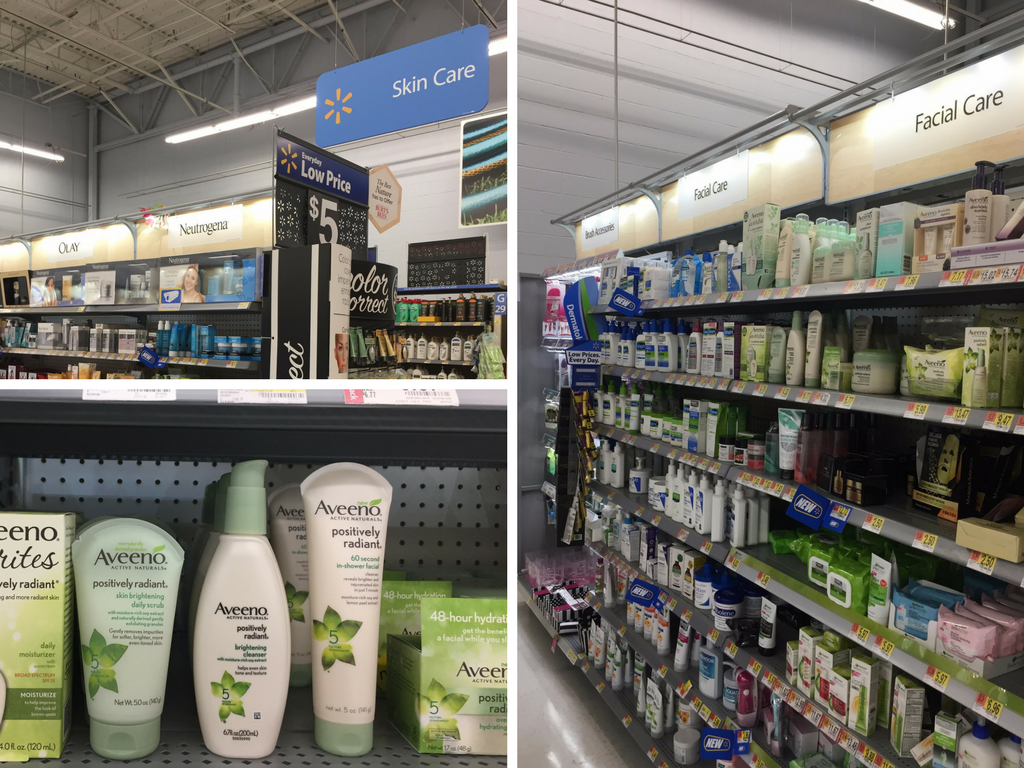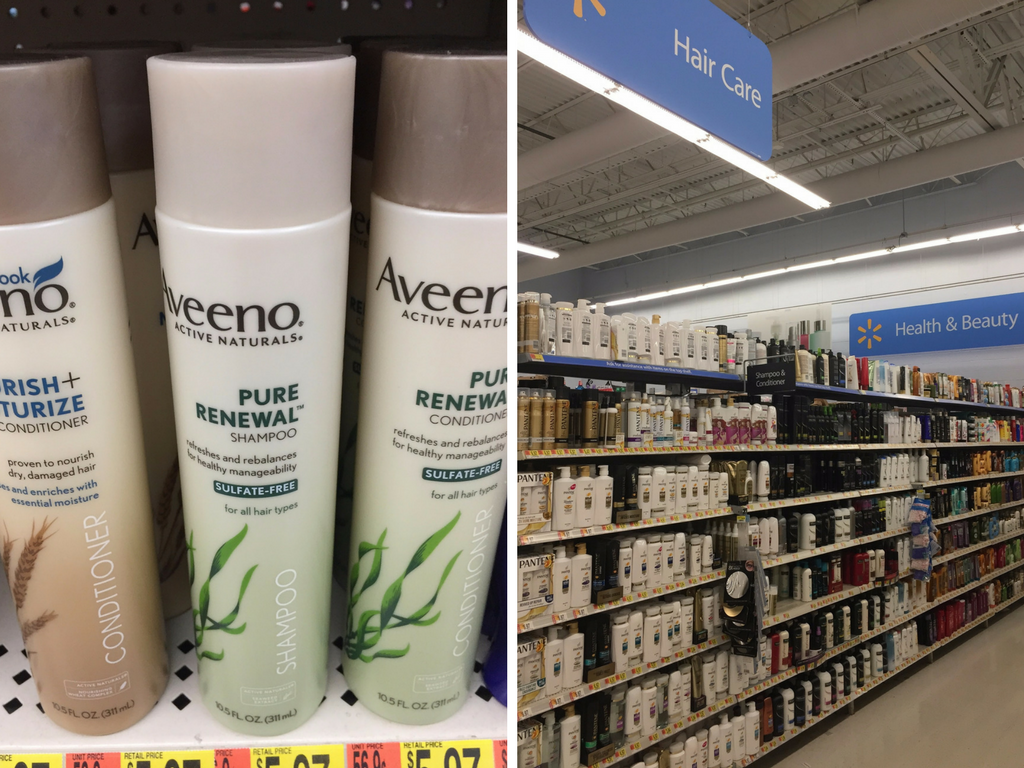 All AVEENO® products featured were purchased at my local Walmart.
Click here to download a coupon and save $2.00 on AVEENO® products!
How can you remind yourself to take a moment for you? What do you like to do when you get a moment to yourself?
(Visited 33 times, 1 visits today)