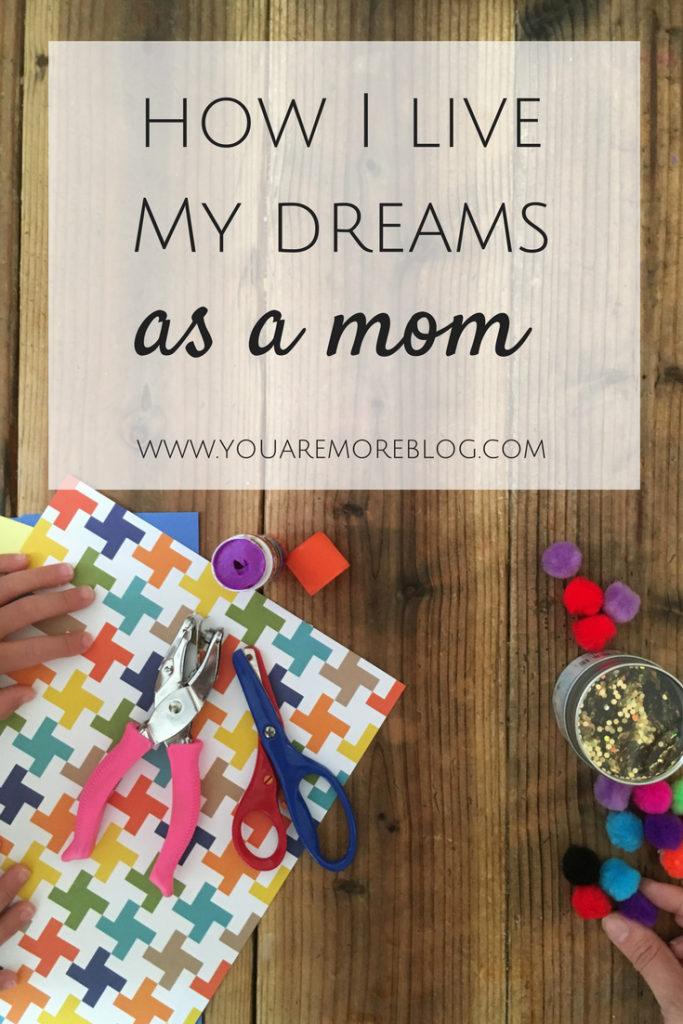 I really had to think how I'm chasing my dreams as a mom.
At first, I had to think, "what are my dreams?" It was difficult to get a clear list of them. But, I thought back to pre-kids. What were my dreams and passions? I really loved creating things and singing and writing. I thought that all stopped the time I became a mom 4 years ago. It didn't. It just looks different now.
If we're baseing chasing dreams on a career and what we get paid, then, my chasing dreams stopped at motherhood. But who said, we have to get paid money to achieve a dream?
I sing to my kids everyday. I create things with them. I write. I do all the things, I wanted to do pre-kids now. It just looks different. It's full of laughter and smiles. It's silly and fun. And that is the best payment of all. Chasing dreams isn't a one-size-fits-all definition. If it were, a lot of us would be disappointed and give up.
So, I'm creating my own definition.
I have achieved my dreams. I get to live my dreams everyday. I get to wake up and decide to sing to an audience (of two, but it's an audience). I get to use my creativity and create fun crafts and activities for me and my kids to do. I get to write and share it with everyone. It's amazing. I get to use the unique talents I was given and share them.
So, yes, I am a mom and I chase dreams. I show my kids daily that mama has passion and drive and I chase it. I show them that it's awesome to know what you love to do and do it. My prayer is that it will motivate them to chase their dreams and achieve them. I have an amazing purpose. I was given certain talents. And I get to share them with the most important people in my life to inspire them.  I hope you use your talents to inspire the important people in your life too!
Let's chase our dreams, Mama!

Blog | Facebook | Instagram | Twitter
(Visited 20 times, 1 visits today)