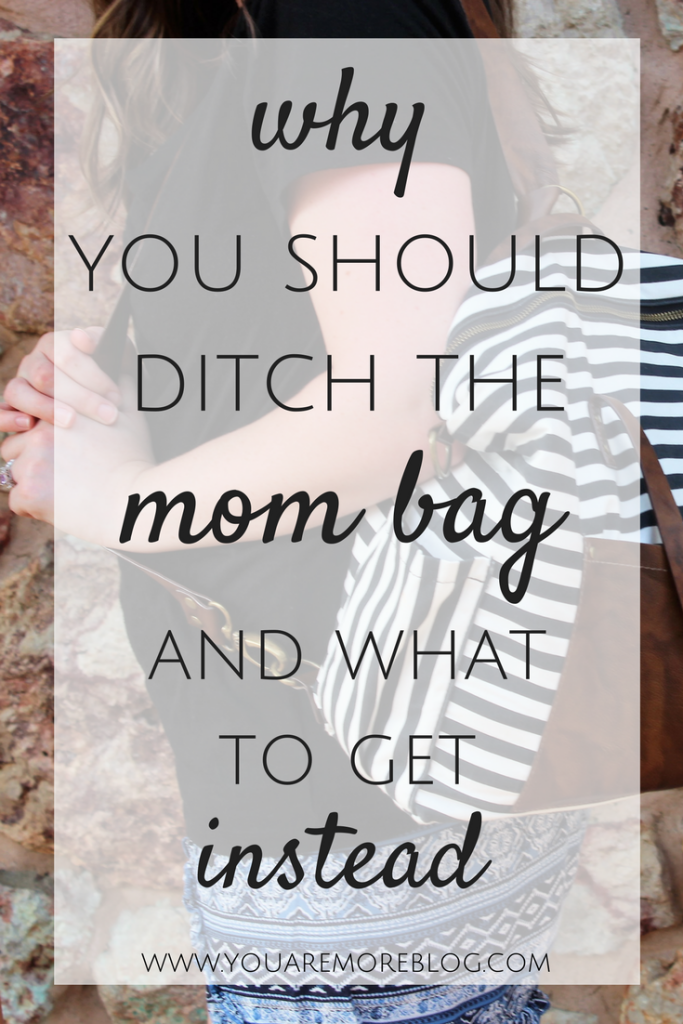 Thank you Seaport and Stitches for providing the diaper bag for this post. As always, all opinions are honest and my own. 
I don't know about you, but becoming a mom drastically changed my style. Heels? No thanks. White? Definite no thanks. Jeans that cut below my hips? Yea right! My body changed and I chase toddlers all day, I am not afraid to admit defeat in the fashion world.
Let's face it, motherhood and fashion can be a hard concept to put in the same sentence. I already feel like I have an identity crisis every time I go shopping for new clothes, I can't be the only one. Juniors just aren't for this toddler chasing mom body, and I am not as old as everything out of the juniors section makes me try and feel. Insert identity crisis. "Excuse me? Where is the section for mom hips under the age of 40?"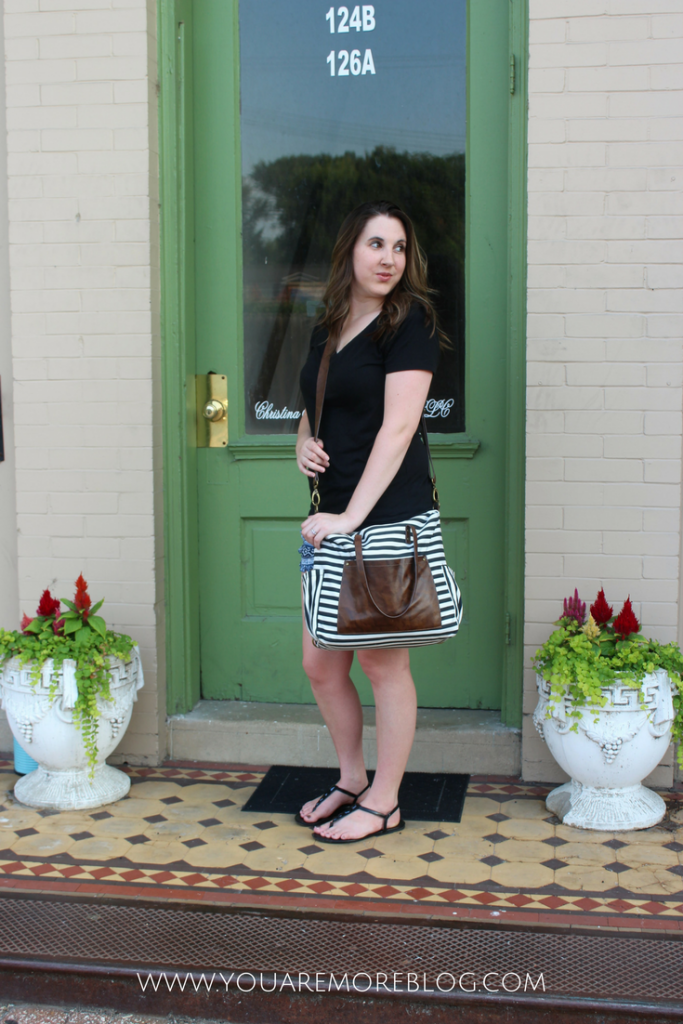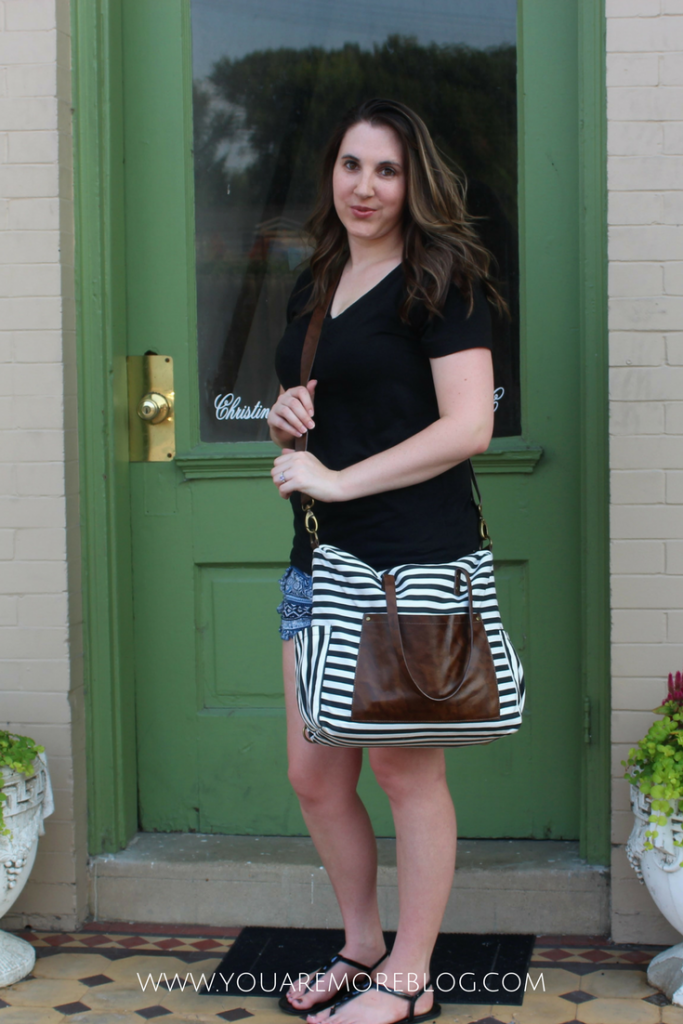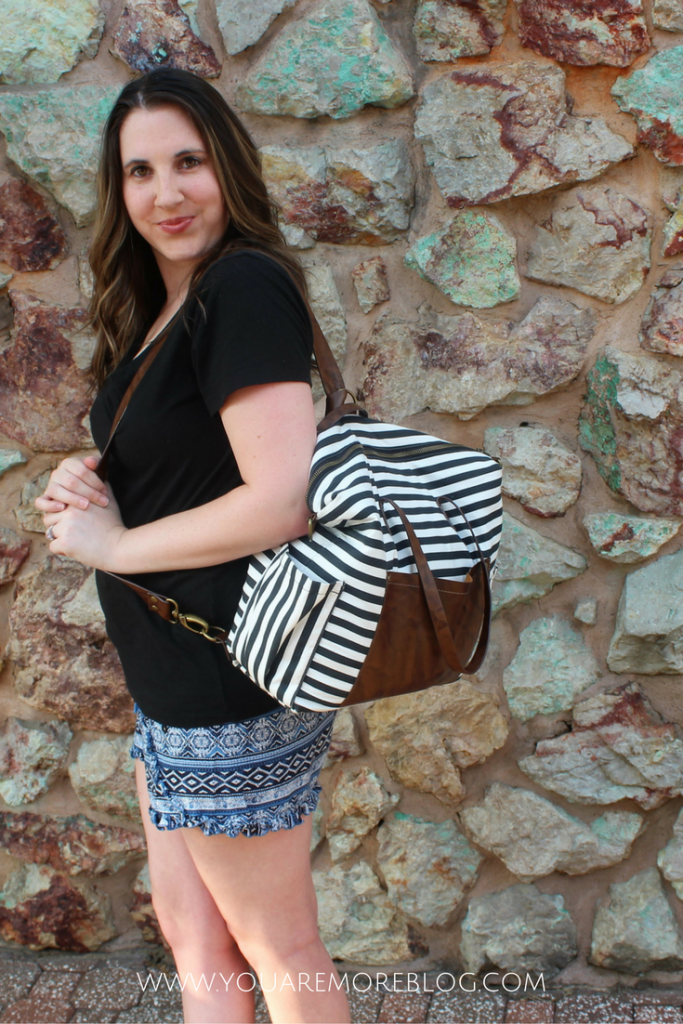 It's a real problem.
So when it comes to fashion, where things already seem complicated, why would I choose a bag that I have to carry that looks like it's for my baby? I get it, it's full of baby stuff, but the baby isn't the one carrying the bag, I am. If I can't carry a cute purse, then I should at least be able to carry a cute diaper bag!
Insert Seaport and Stitches and the answer to all my dreams of fashionable mama have come true. This bag is made with the mama in mind. It's cute, it's fashionable, you can wear it three different ways, and not to mention pockets galore. So. Many. Pockets. If you're an organizing freak like me, it will put you in heaven. Still not convinced? Let me give you some reasons to ditch the mom bag.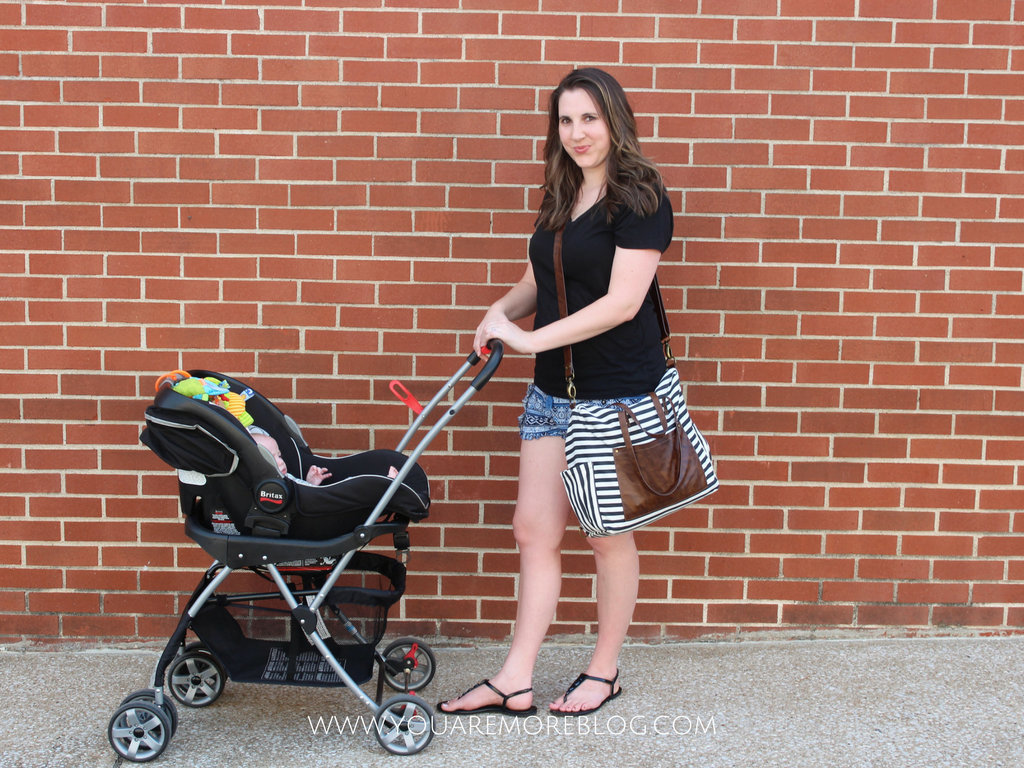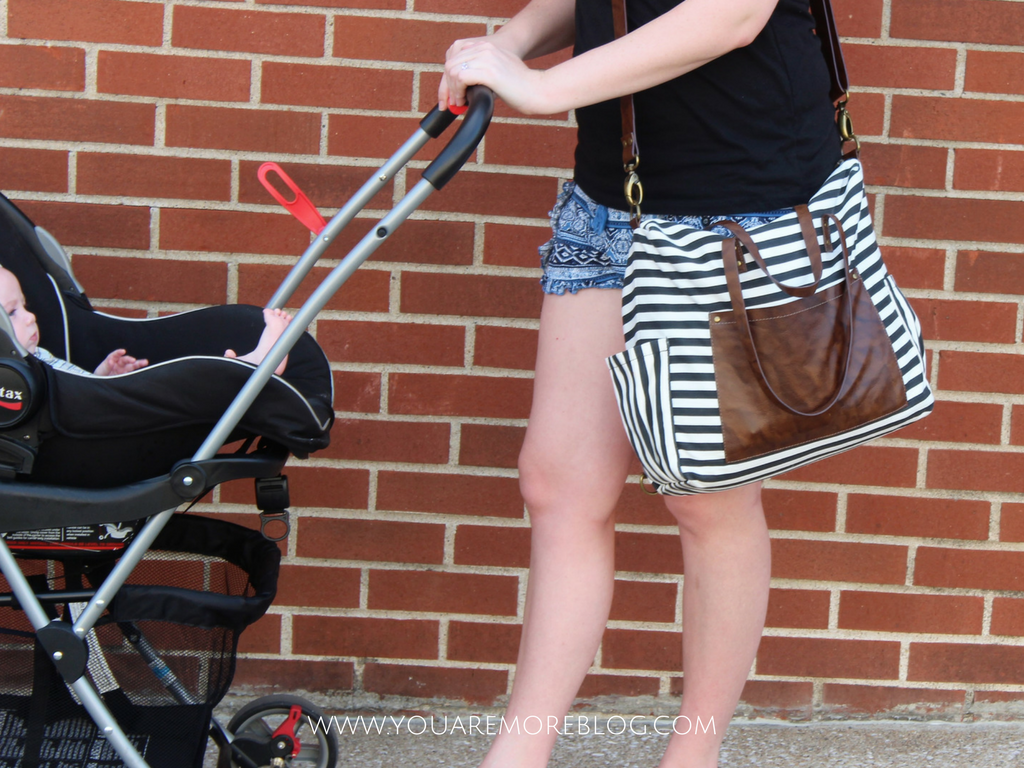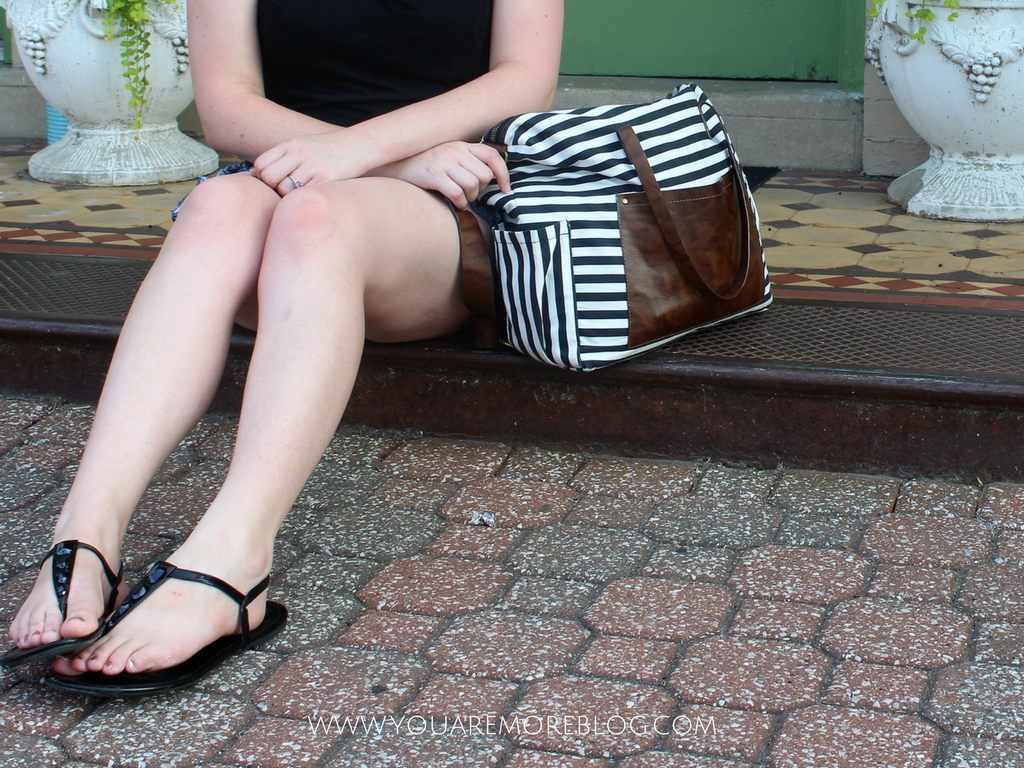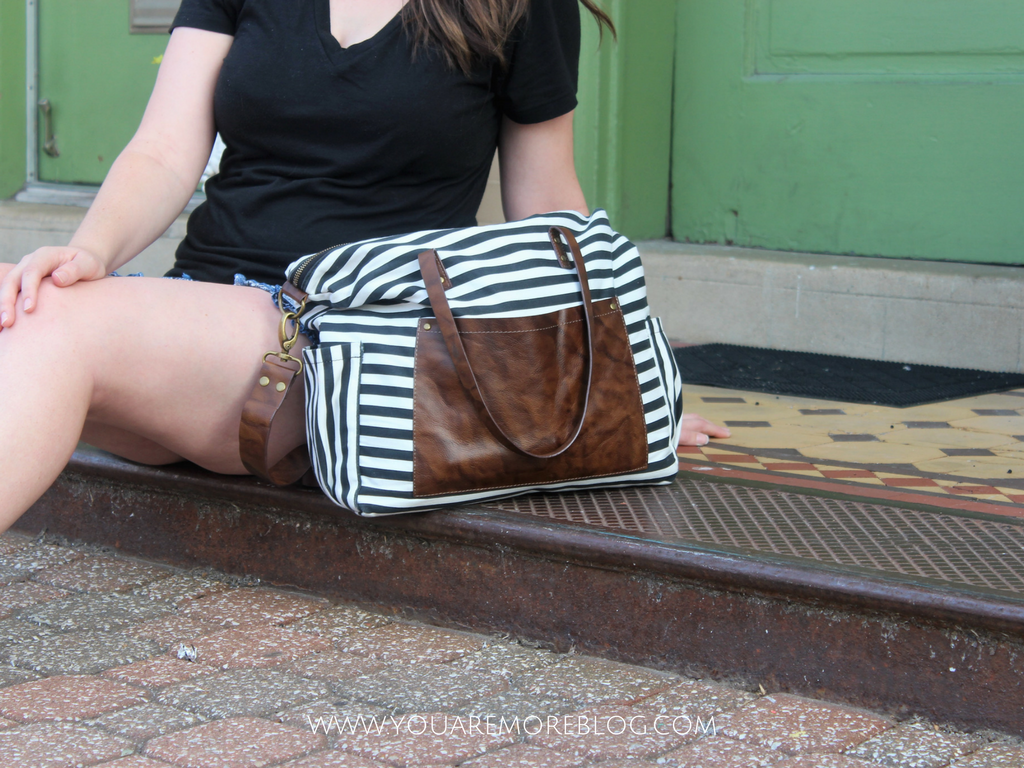 Functional should be cute too. I get it. You need something that works for all the things a baby and/or toddler need. I know it's a lot. Just because you have to carry the whole house with you every time you leave the house, doesn't mean you can't look cute while doing it. When looking for a bag I made sure it had a ton of pockets to sort baby things and mommy things. I also love the option of having some on the outside of the bag to easily drop my phone and keys in when we are on the go.
Versatile. Ever just felt frumpy carrying your bag around? I know I have. I hate when I'm dressing up for an event and I have this bag in hand that just isn't cute. I needed something to tie in with any outfit and still make me feel like I was dressed nice. Looking for a bag with modern colors is a great way to have something to tie in with your everyday look!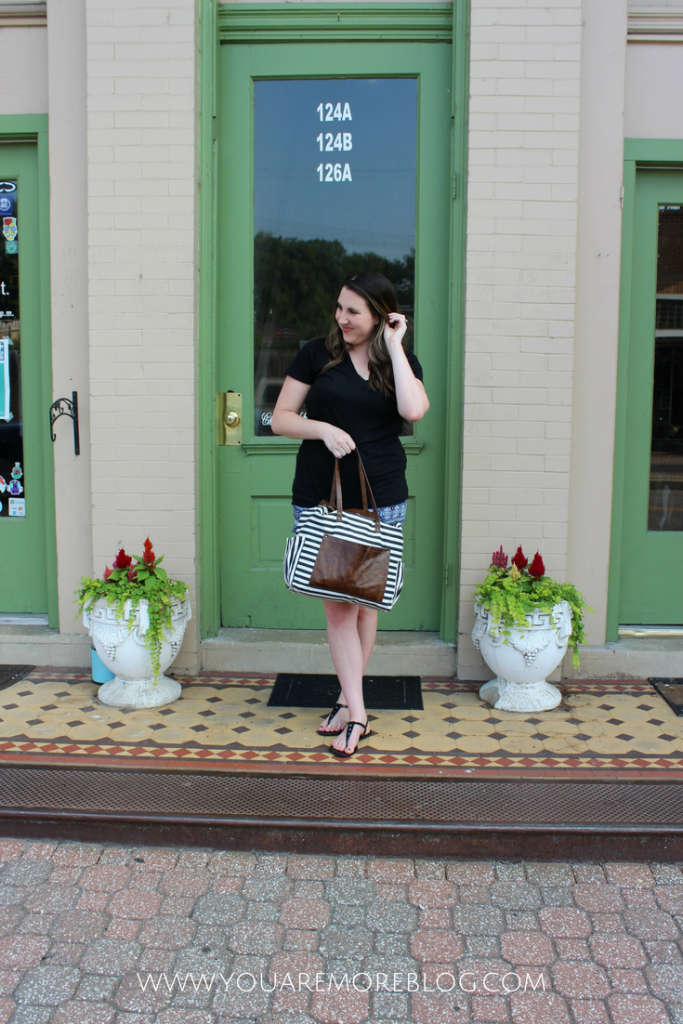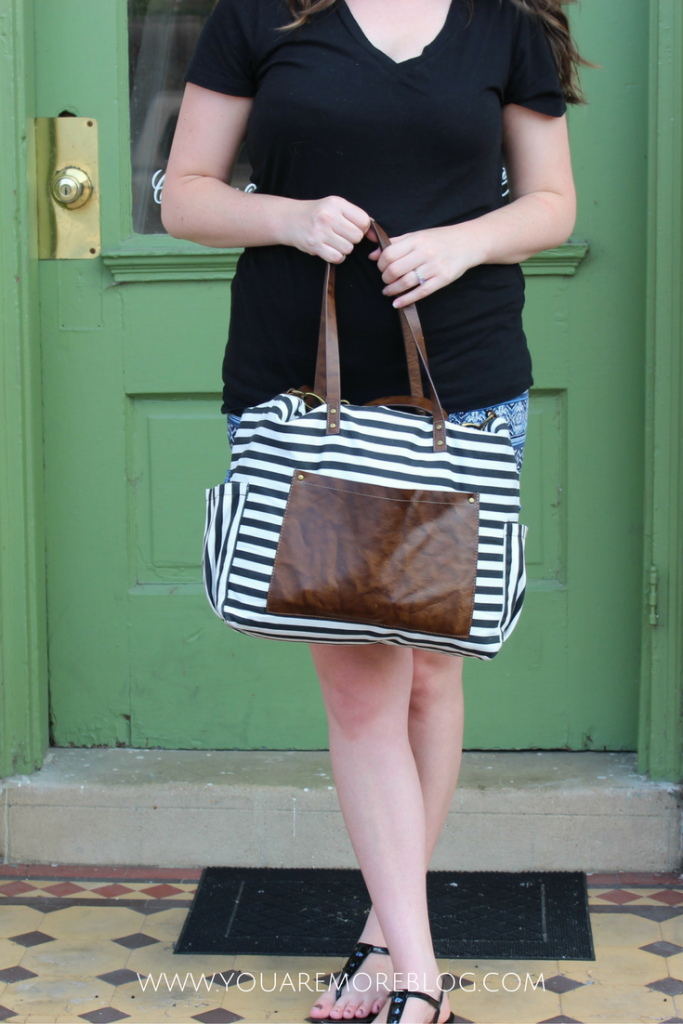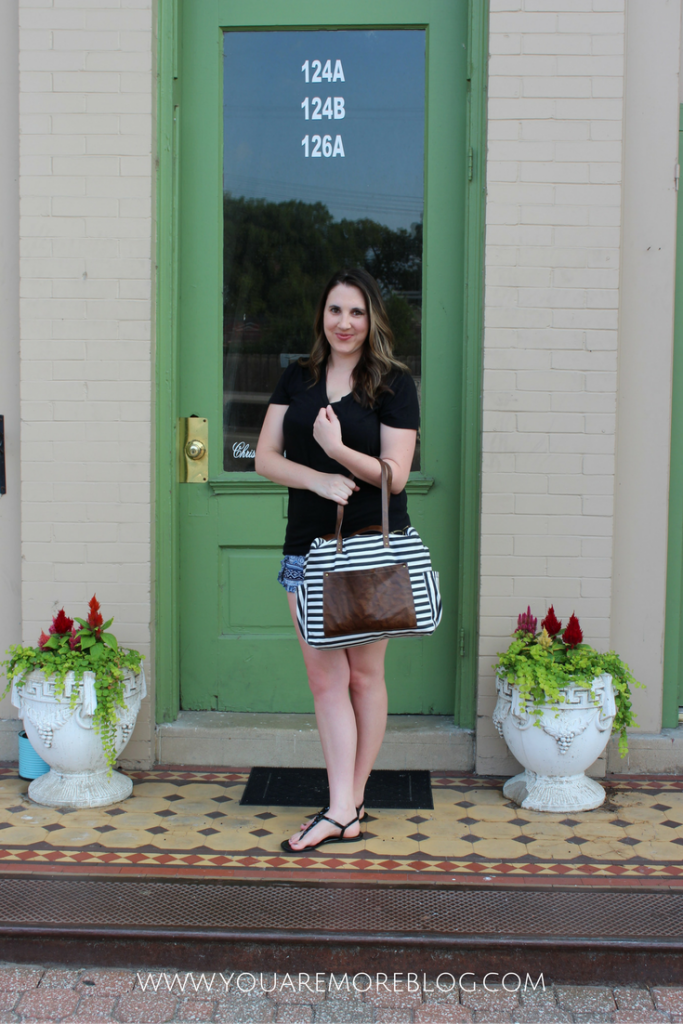 Easy to carry. I'm a messenger bag kind of girl. When carrying a heavy bag around, I like the way a messenger bag helps distribute the weight so it doesn't feel heavy. The Seaport and Stitches bag has three ways to carry it which makes it extremely convenient. I can grab it like a handbag when I'm just running inside, or toss it on my back if I need it to stay out of the way. Definition of easy.
Moms, you don't have to give up fashion all together! You can feel cute in the midst of motherhood, even if you turn down those heels in the store, don't turn down a bag that's made just for you!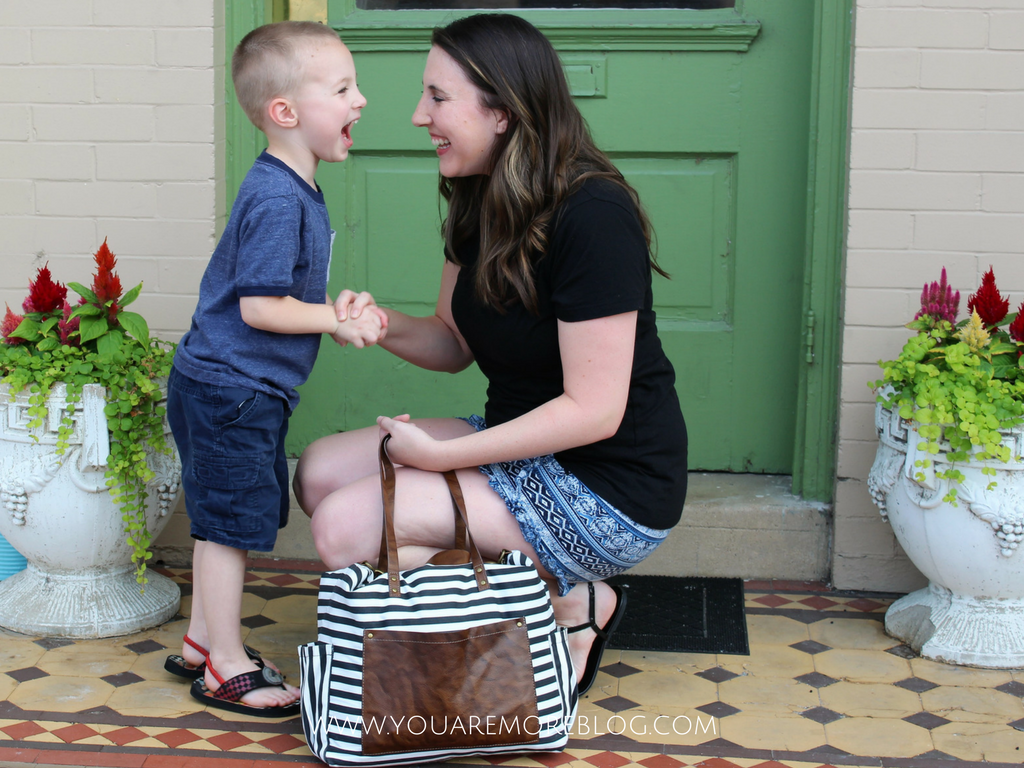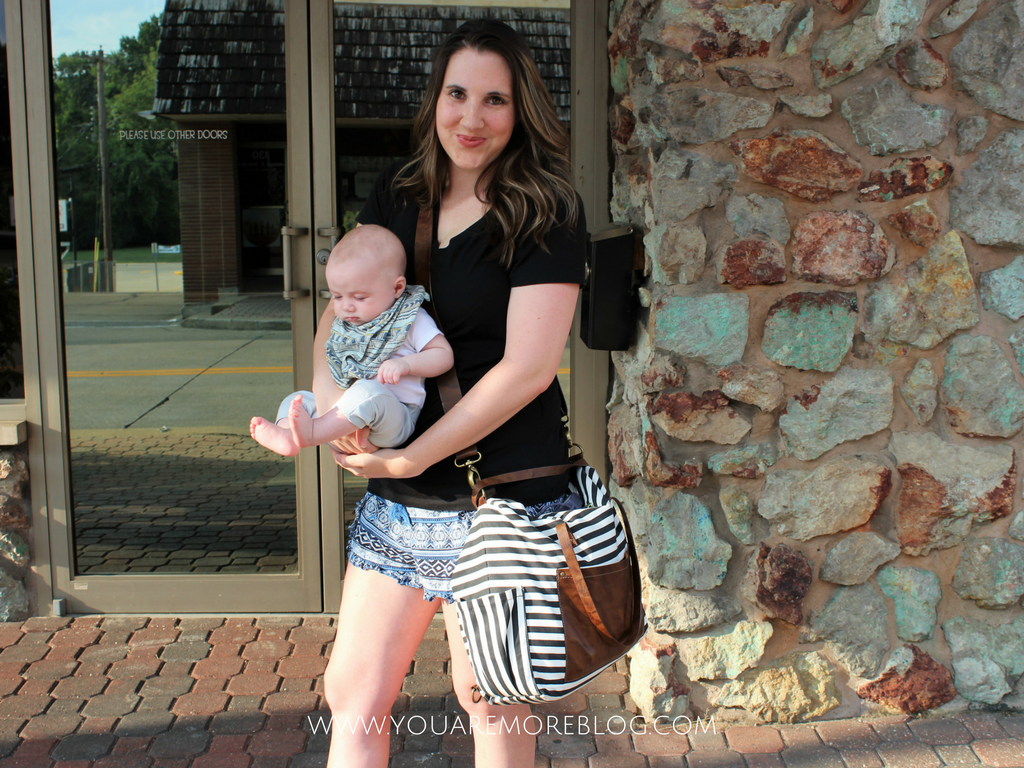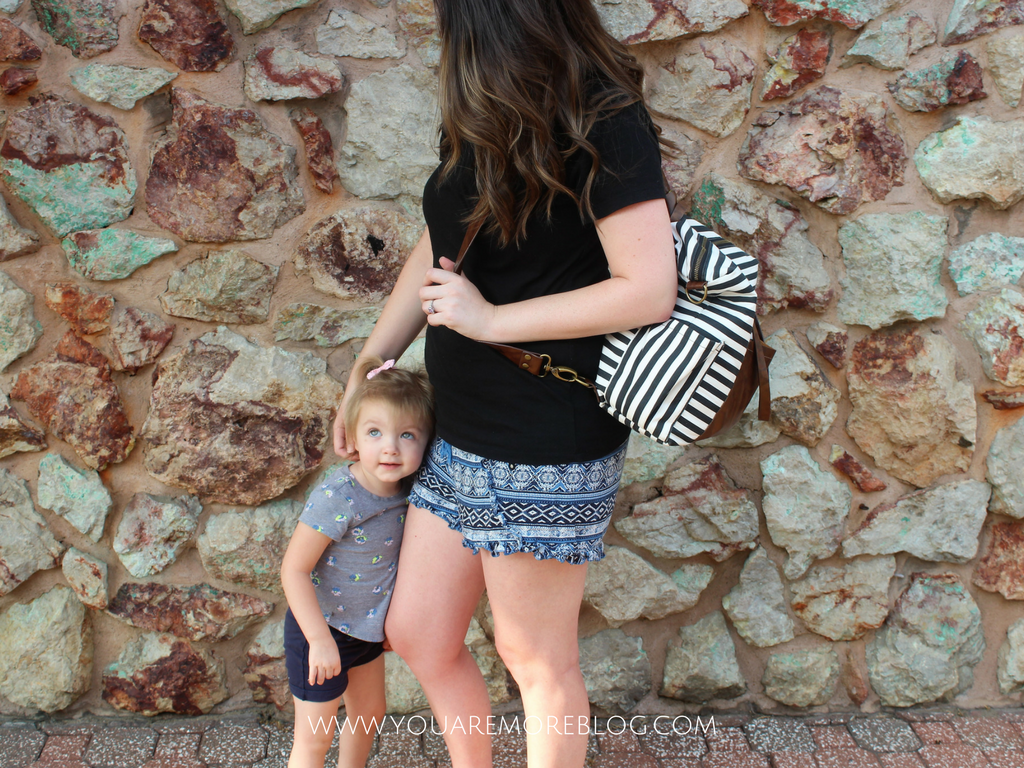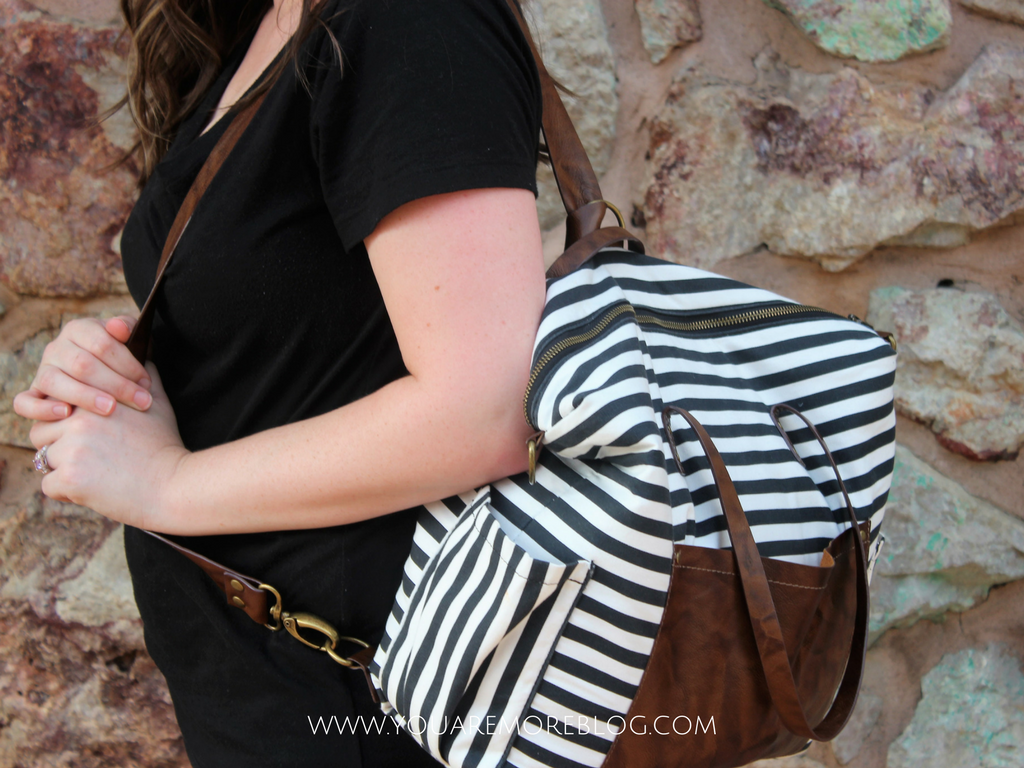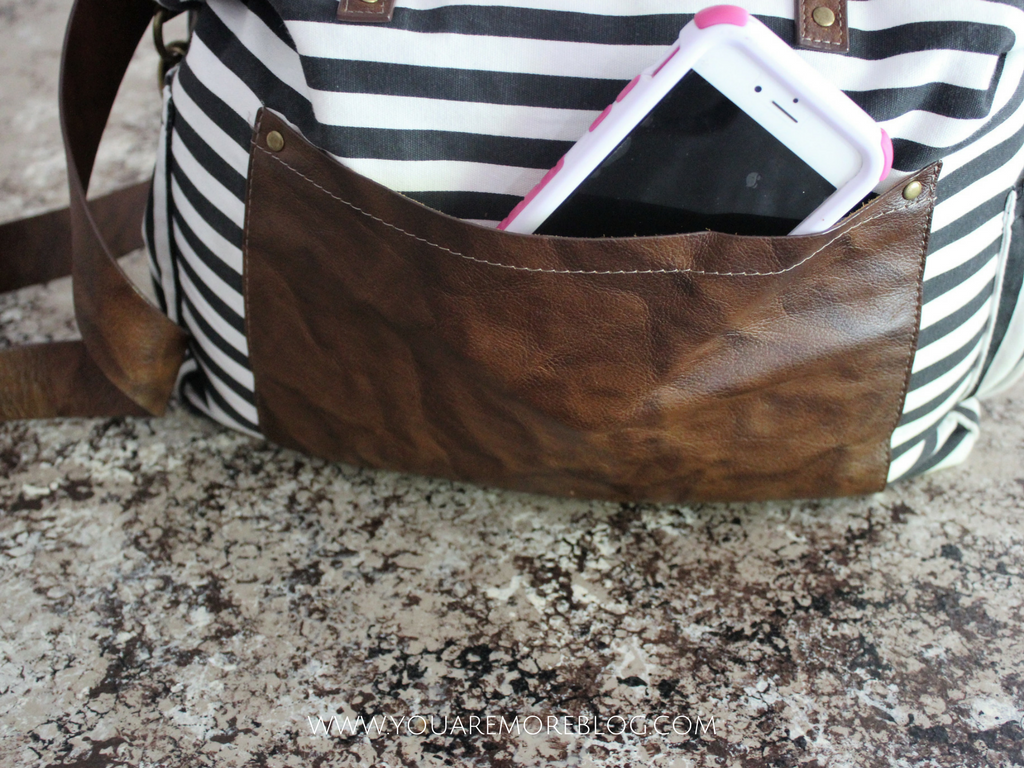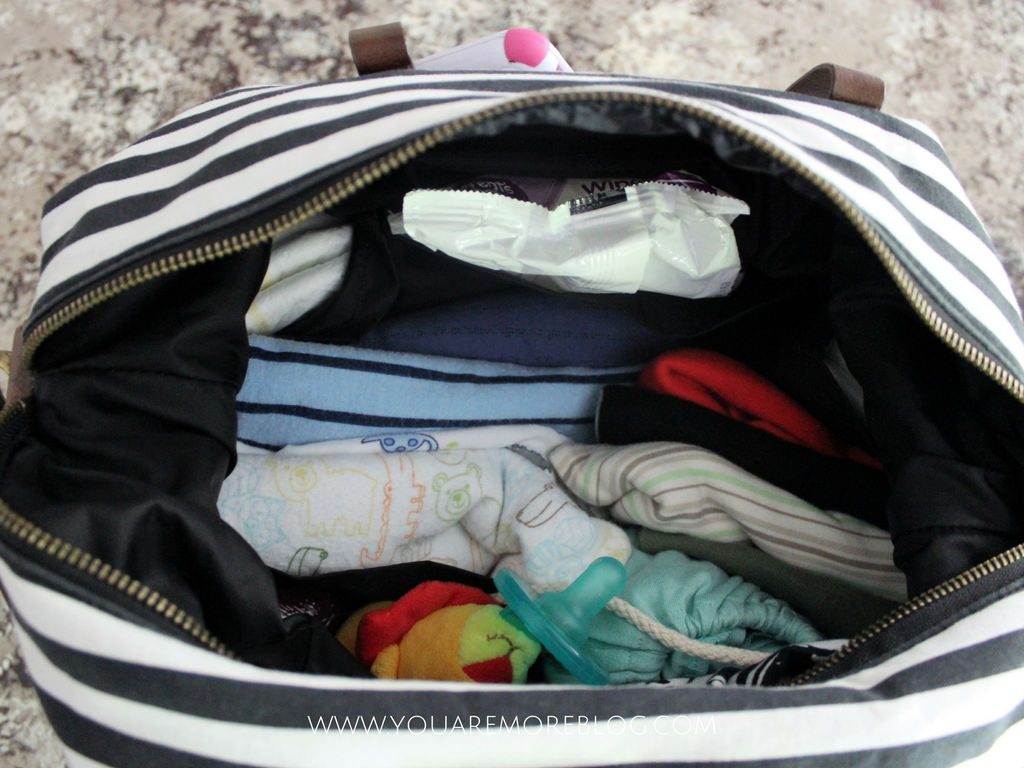 As you can tell, I am a big fan of Seaport and Stitches, so you should check them out. It's worth every penny.
(Visited 127 times, 1 visits today)