This shop has been compensated by Collective Bias, Inc. and its advertiser. All opinions are mine alone. #ChoosePlaytexBaby #CollectiveBias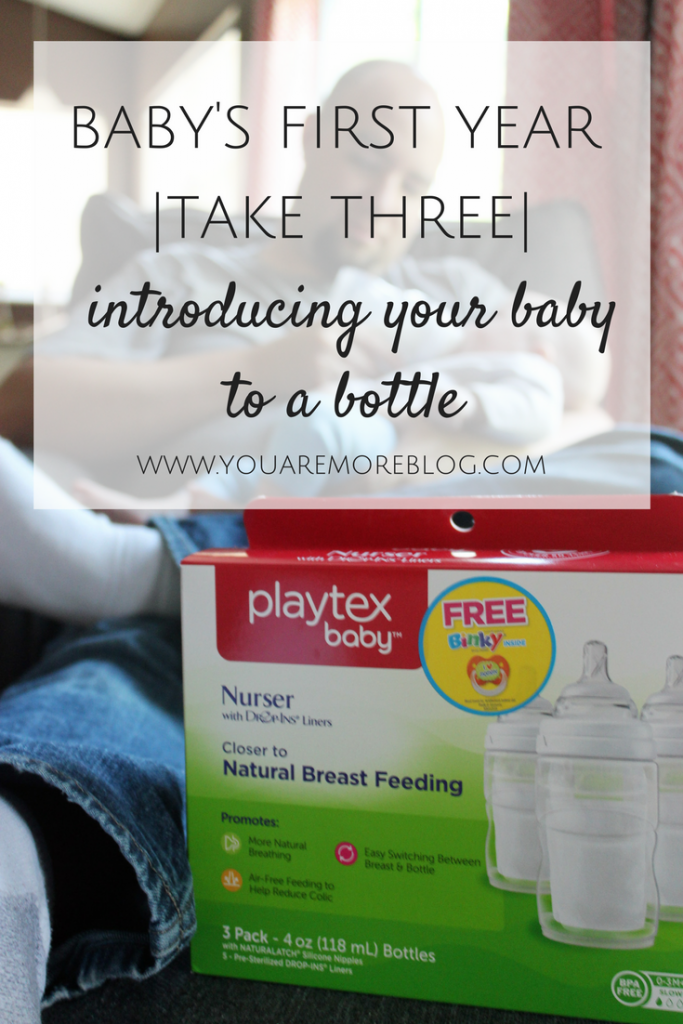 I've exclusively breastfed all my children until at least 12 months old. I have three kids, all two-ish years apart. If you do the math, I've been pregnant or breastfeeding for the last four years of my life. Sounds exhausting, right? Well it is. Sometimes mama just needs a break. So with every baby, introducing them to a bottle is on the top of my must do list.
If you're planning to exclusively breastfeed or you have to go back to work at some point, introducing your baby to a bottle should definitely be on your to do list. Unfortunately, it doesn't always happen smoothly. Sometimes babies thrown in a few bumps along the way and you have to adjust. You can do a few things to help the process go smooth, and I'll share those things with you in hopes they help! I've encountered hiccups with the bottle with my first two, so I know how it can feel overwhelming at times, but once they get it you'll be so thankful!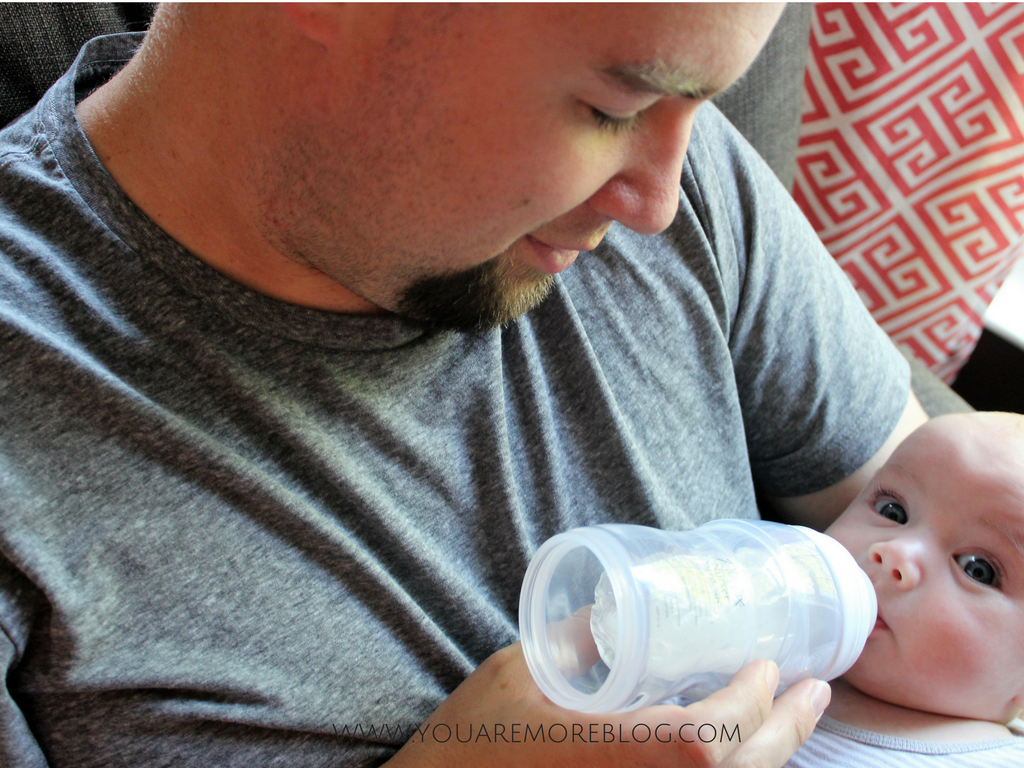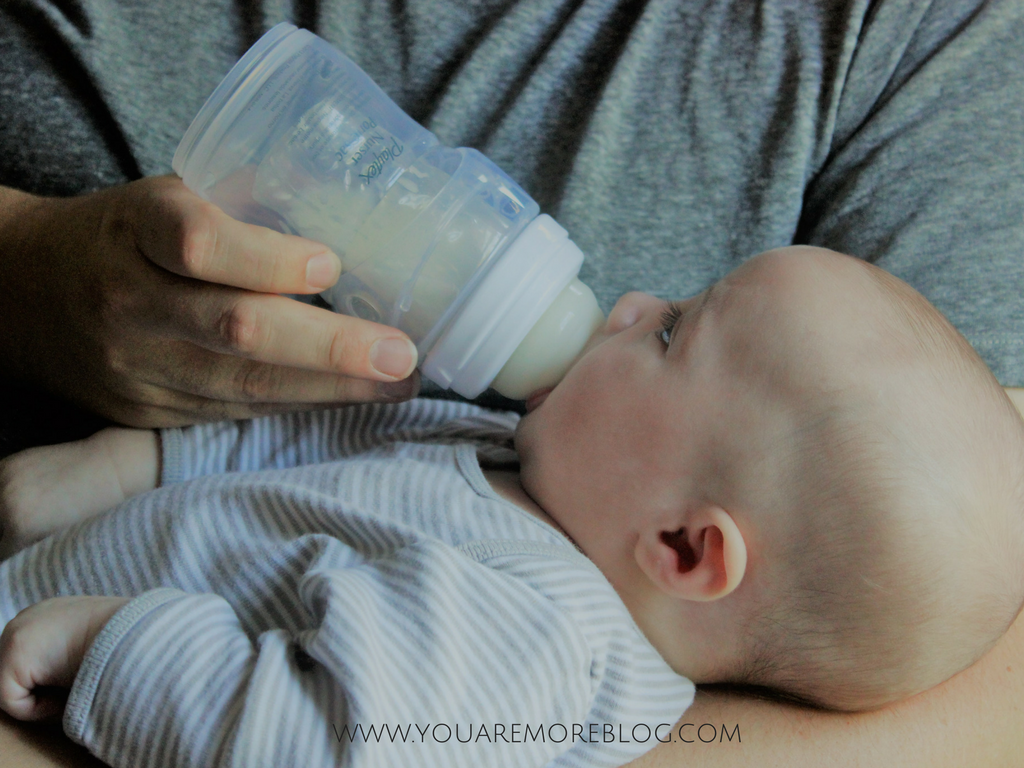 Timing Matters. If you plan to exclusively breastfeed, you don't want to introduce the bottle too early. You want to wait until breastfeeding has been well established with your child so that they don't get confused going back and forth. With my first, I introduced the bottle pretty early when he was just 2 weeks old and he wasn't great at breastfeeding. So he got lazy when it came to latching and didn't want to breastfeed. I had to take bottles away for a few weeks until he would latch again and could go back and forth between them easily. If you have to go back to work, you'll want to introduce the bottle sooner. I recommend waiting a good 2-4 weeks, 4 if possible, to make sure your child is well established with breastfeeding. Next, introduce the bottle with one feeding a day and see how that goes. You can gradually increase to do this 1-2 times a day so they get used to going back and forth between breastfeeding and the bottle.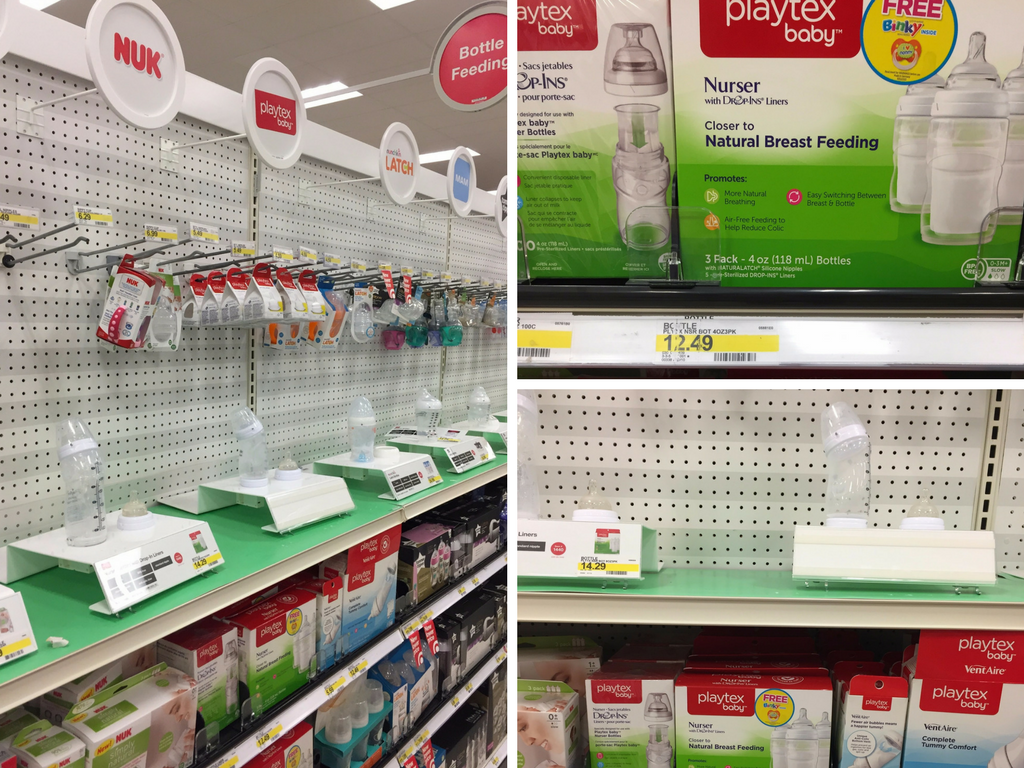 The Bottle Matters. When it came to my first child and his laziness to go back and forth, I realized one thing that could have made a huge difference was the bottle. Having a bottle that mimics as closely as possible your baby breastfeeding can make all the difference. When I discovered Playtex Baby™ Nurser® with Drop-Ins® Liners, I realized these may be the bottles that make all the difference. Playtex Baby™ Nurser® with Drop-Ins® Liners are closer to breastfeeding with easily disposable liners for extra convenience. They have the most like mom naturalatch nipples with a wide shape and raised texture helping baby latch on naturally, just like when breastfeeding. This makes it really easy to switch between breast and bottle, it's clinically proven! The pre-sterilized liner gently collapses like Mom's breast as baby feeds. Baby sucks and swallows in a coordinated rhythm that mimics natural breastfeeding, so baby breathes more naturally during a feeding. Having a bottle designed to go easily between breastfeeding and bottle feeding really can make all the difference!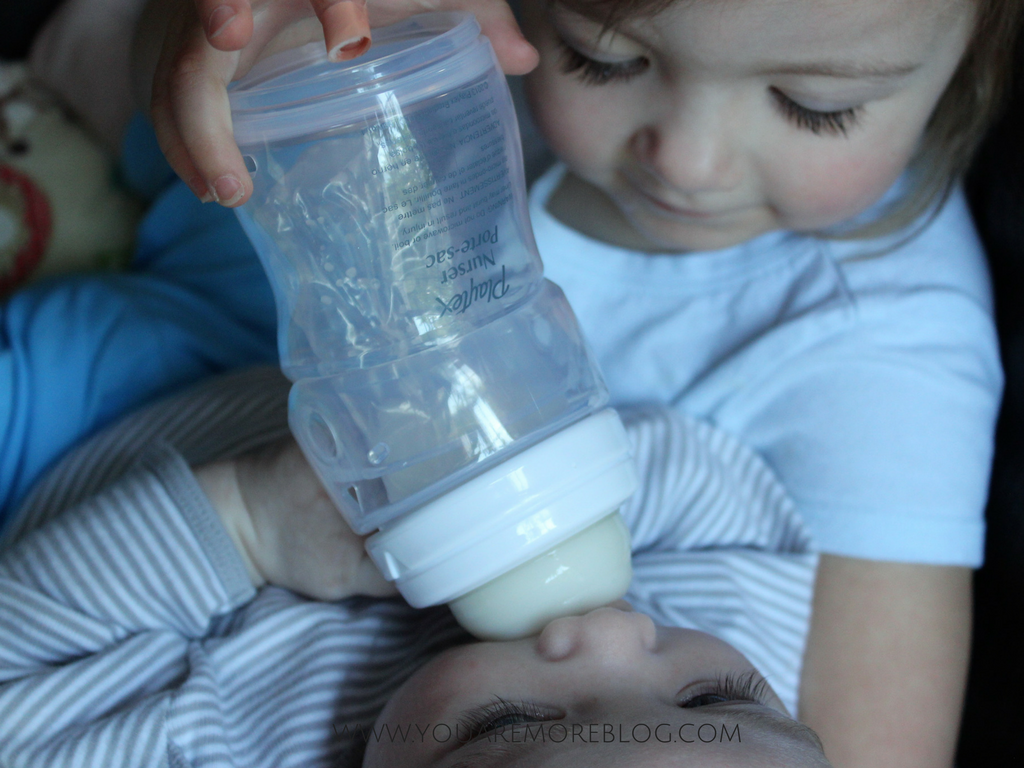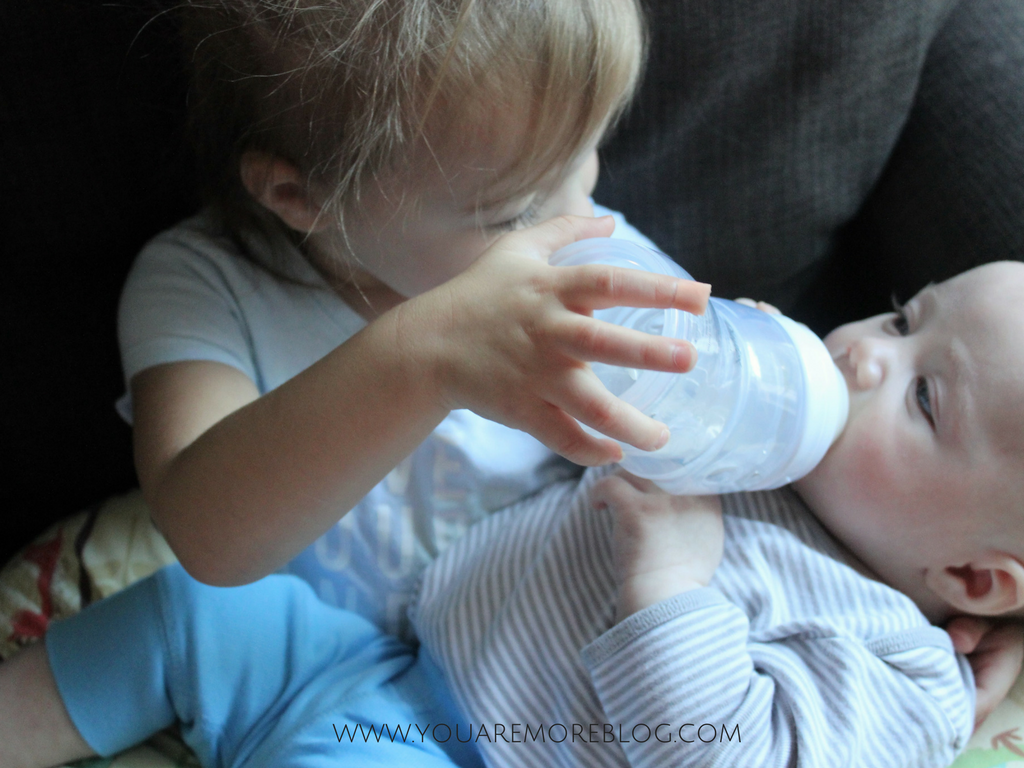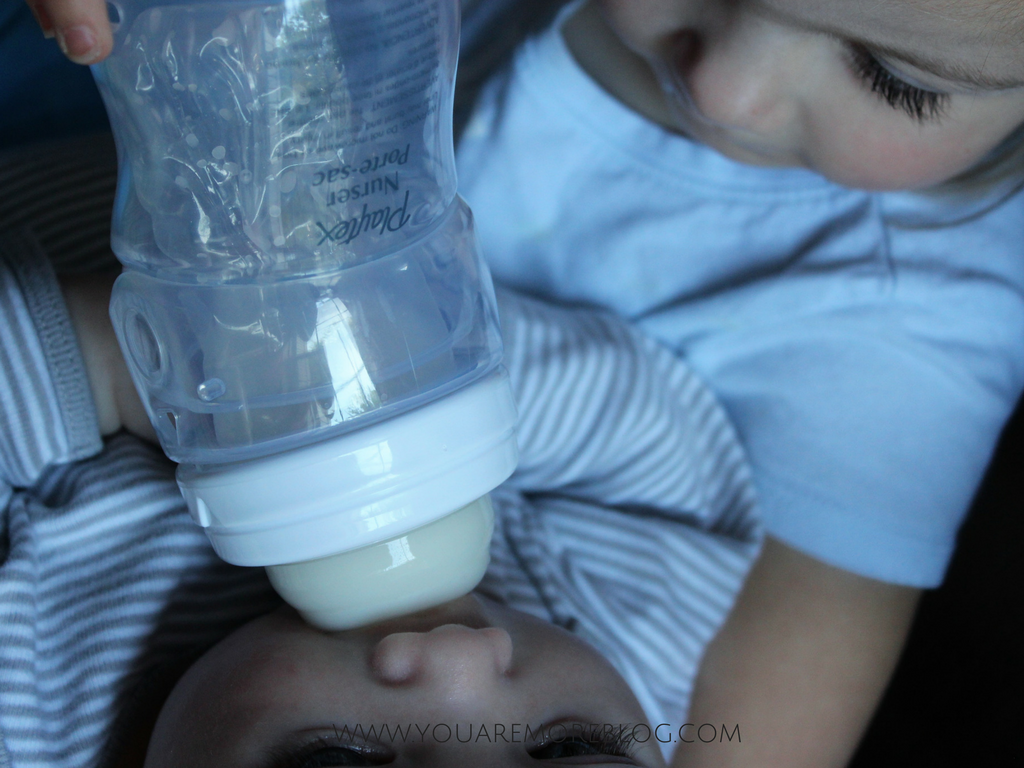 The Temperature Matters. This one I never thought of because my son didn't care. It could have been freshly pumped, room temperature, or warmed up under hot water and he would have taken it. Then came my daughter. She would never have a problem latching onto a bottle, but she would start gagging and spit the milk out after a few sucks. We couldn't figure out what the deal was with her until finally she magically took a bottle fresh out of a bottle warmer. We finally realized she liked it HOT. Just think, your body keeps the temperature of breastmilk pretty warm. Just a few minutes of it in the room can lower the temperature. So we made sure to get that bottle nice and hot, where it was still comfortable on our wrist, but definitely warm.
The Person Matters. When giving your baby their first bottle, it helps if it's not mama. They know that they feed with you differently, so letting them have the opportunity to feed and bond with someone else can really help. My husband usually gives the babies their first bottle, my daughter happened to be the one to give her little brother his first bottle this time. It's a great opportunity for someone else to bond with the baby and to give mama a bit of a break. If you are switching to pumping exclusively, you won't always have to refrain from giving the bottle, just the first time or two until your baby gets used to it.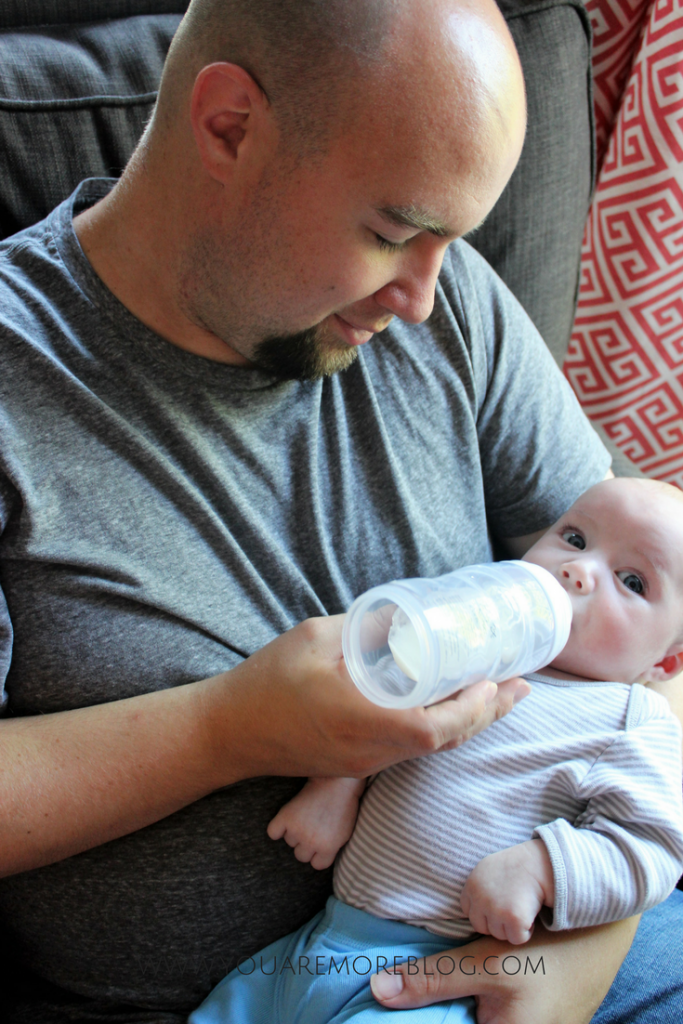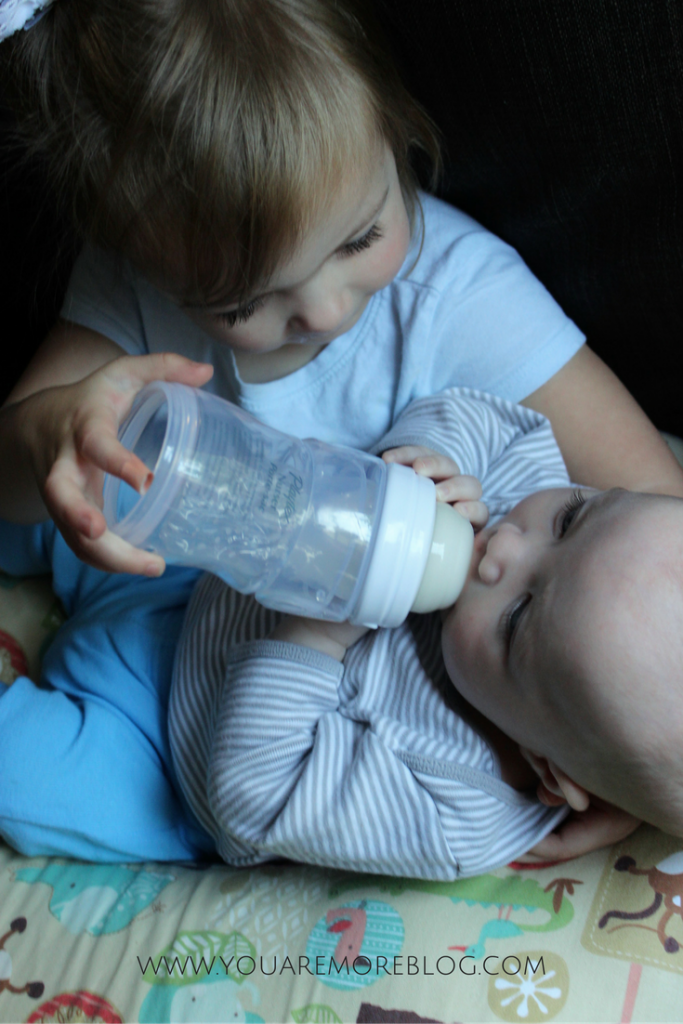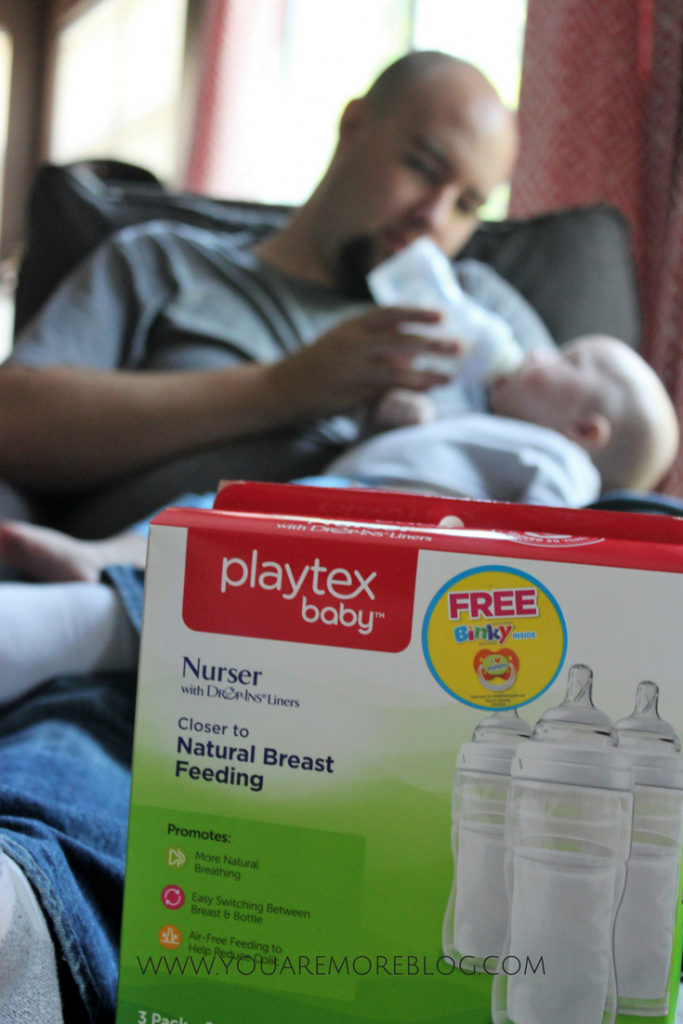 Introducing your baby to a bottle is just another one of those amazing milestones in your baby's life. Another step of them growing up, no matter how much we wish we could slow down time. Even if you plan to breastfeed exclusively, introducing your baby to a bottle can still be important. Mama needs a break sometimes, emergencies arise, and knowing that your baby can eat another way is really important. It also helps take another worry off your mind.
Playtex Baby™ can help with all your baby needs. Playtex Baby™ VentAire®, 9oz and the Playtex Baby™ Nurser with Drop-Ins® Liners, 4oz 3-pack are $10.49 and all other Playtex Baby™ bottles are 20% off. Offer valid at Target 9/10-9/15.
Buy One Playtex® Diaper Genie® Pail and Receive a $5 Target GiftCard™ when shopping at Target's Baby Sale 9/10-9/15. Shop Target's baby sale 9/10-9/15 to receive a $5 Target GiftCard™ with the purchase of two 2-Packs of Playtex® Diaper Genie® Refills.
Did you introduce your baby to a bottle? What tips do you have for moms doing the same?
(Visited 84 times, 1 visits today)