This shop has been compensated by Collective Bias, Inc. and its advertiser. All opinions are mine alone. #BlueLizardSummer #CollectiveBias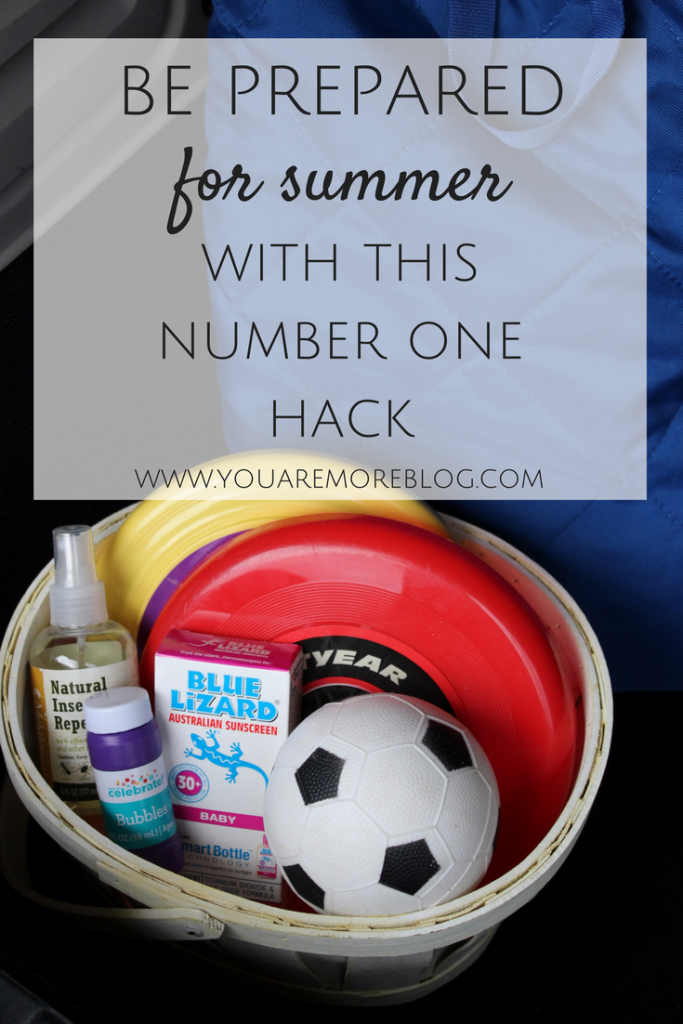 There is something about the warmer weather coming and the sun shining that brings an all new sort of freedom to a stay at home mom. When the weather becomes much more inviting to time outdoors, it seems like it takes a bit of the chaos away. Being outdoors is medicine to my kids. I don't know what it is but they fight less, they nap better, they listen better, and they have SO much fun. I find myself actually relaxing at moments when we are outside. It's beautiful. It's even worth pushing through the humidity for some time.
Something that can put a damper to the escape outside very quickly though is failing to be prepared. I can't tell you how many times I have gone out to run errands with my kids and thought how fun it would be to make a detour to the park, but I wasn't prepared. The sun can be really harsh on my little ones skin, so heading to the playground without the right gear can quickly be a bad idea when I end up leaving with burnt and miserable kids.
So I decided to put together an outdoor survival kit to keep in our car, this way I am prepared anytime we want to spend some time outdoors! Last minute picnic in the park? We are covered! Last minute walk on the trails? We are covered! It's easy, convenient, and can all fit in a basket so it isn't all over the place in the car.
Want to put your own outdoor survival kit together? It's easy! Here is what you need: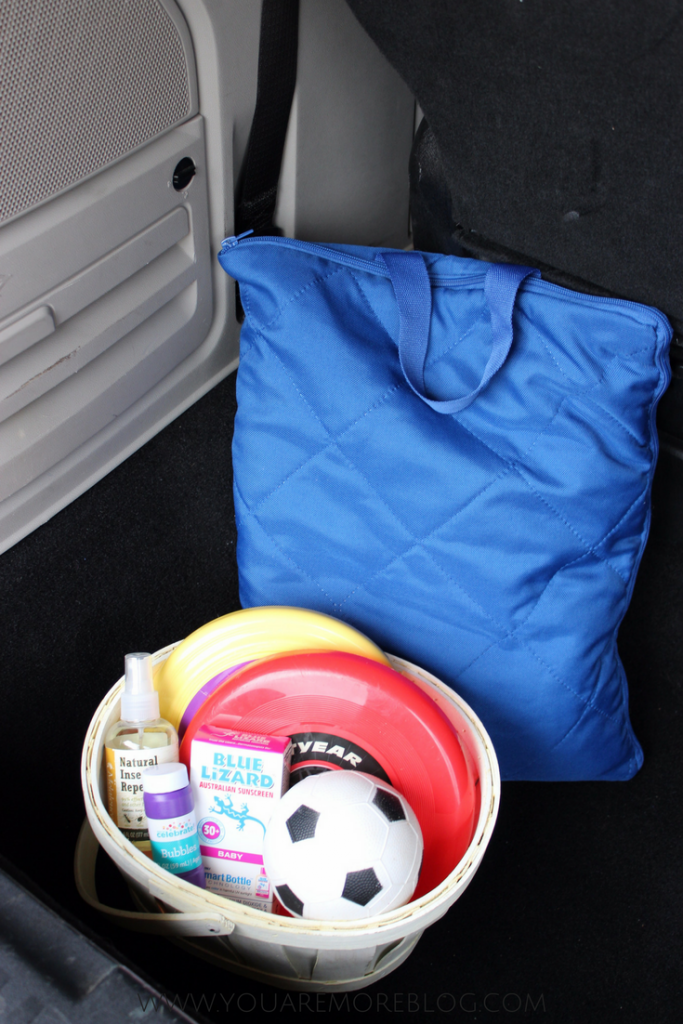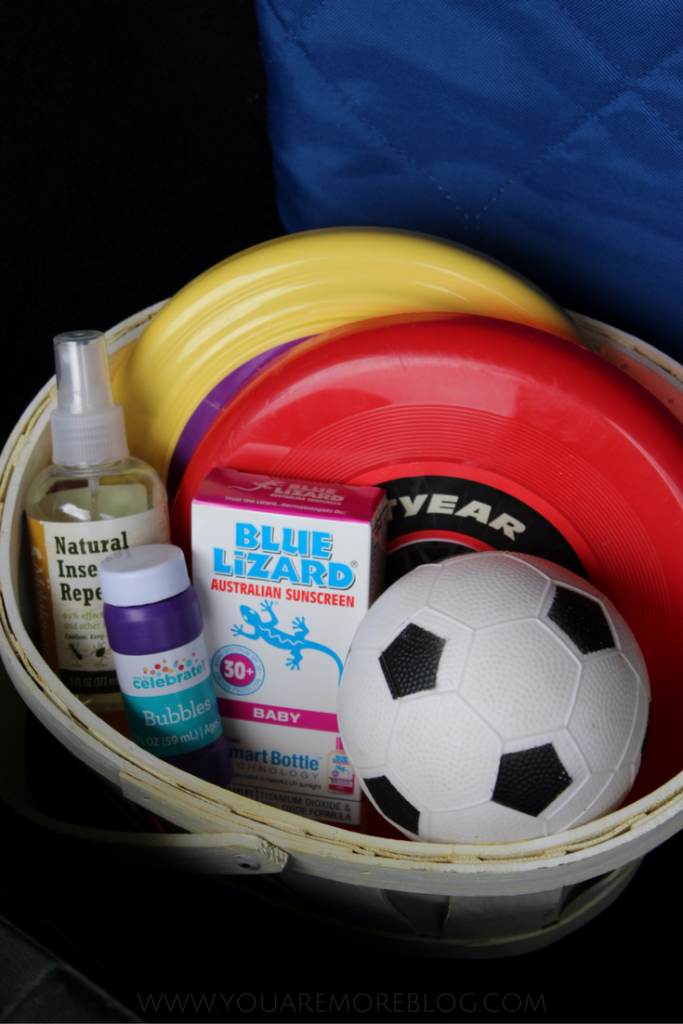 A Basket/Container
You'll want something to hold everything together in your car so it isn't flying all over the place. It's easy to grab when you hit the park and has everything you need too. If you want, you can even make one for your home to hold all you need to grab when you want to go outside in your backyard or make a pool trip. I definitely have one in our hall closet too! I actually found this adorable basket at Wal-Mart in our spring section!
Sunscreen
I picked up Blue Lizard® Baby sunscreen also at out Wal-Mart because it's a brand trusted by dermatologists, pediatricians, and especially moms! Blue Lizard® provides all the coverage needed to keep you and your family safe from the sun. The Baby and Sensitive varieties are paraben-free, chemical-free and fragrance-free so you know your baby is getting the best! The Patented Smart Bottle™ technology – bottle changes color when exposed to harmful UV sunlight. This can be used as a great teaching tool for your kids on when to re-apply sunscreen. Parents should consult with their pediatrician before using sunscreen on children under 6 months and Blue Lizard® Baby or Sensitive is recommended for children over the age of 6 months. Join IBotta and earn $4.00 when you purchase Blue Lizard® Australian Sunscreen – Baby, 5 oz. bottle only.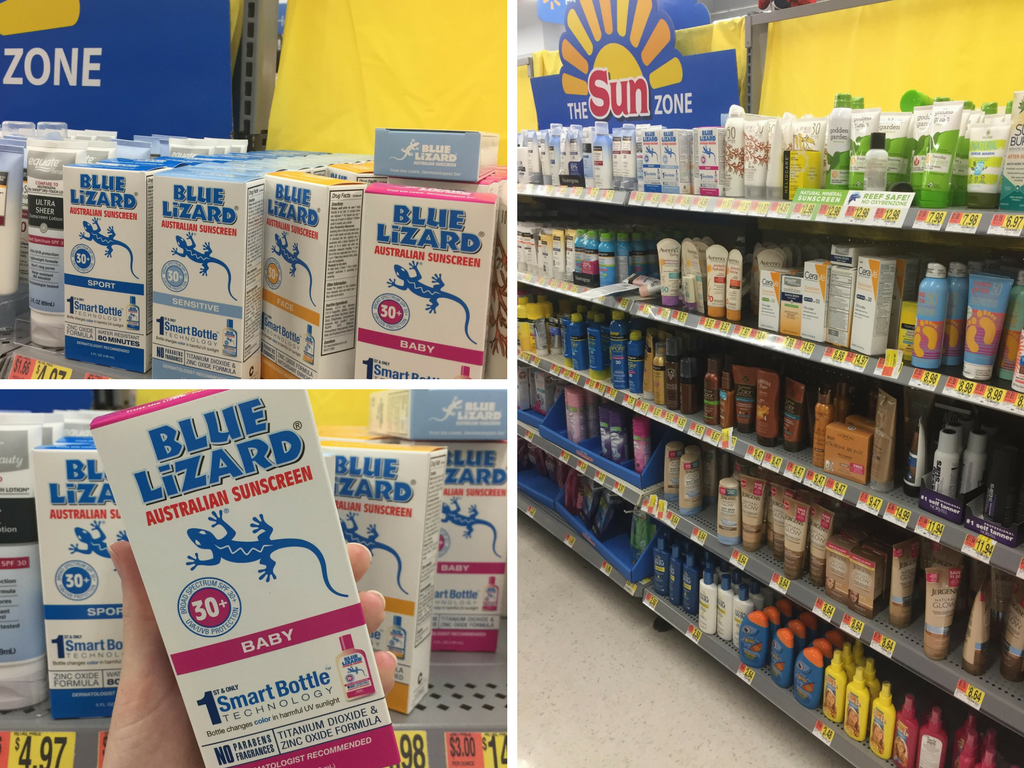 b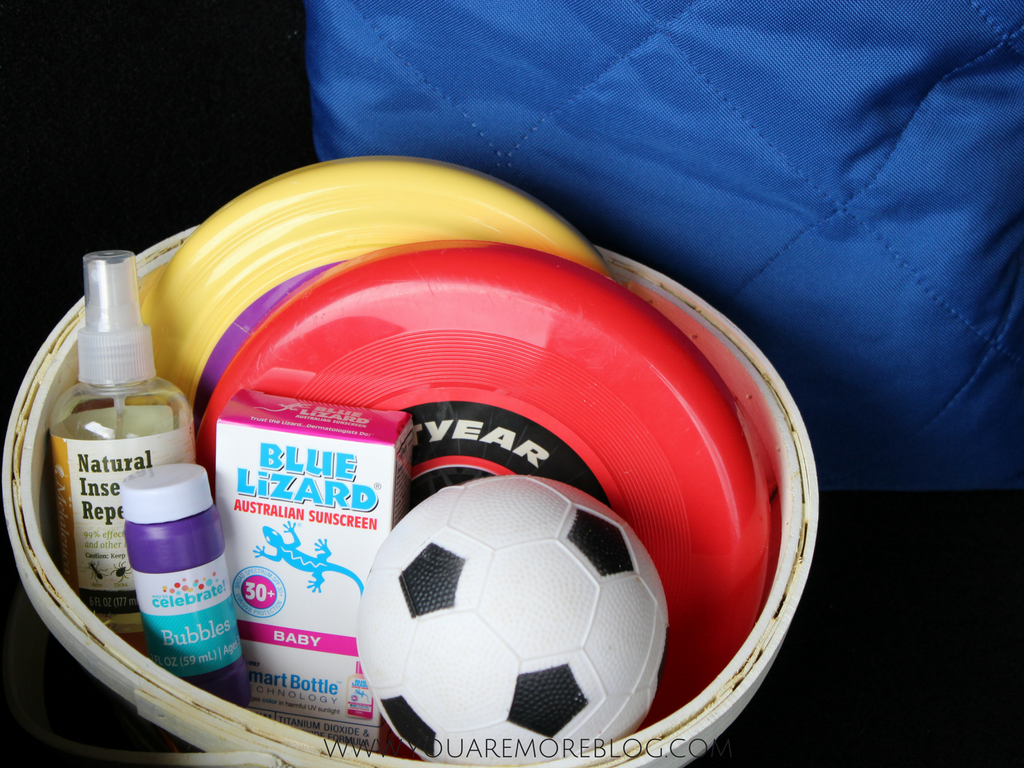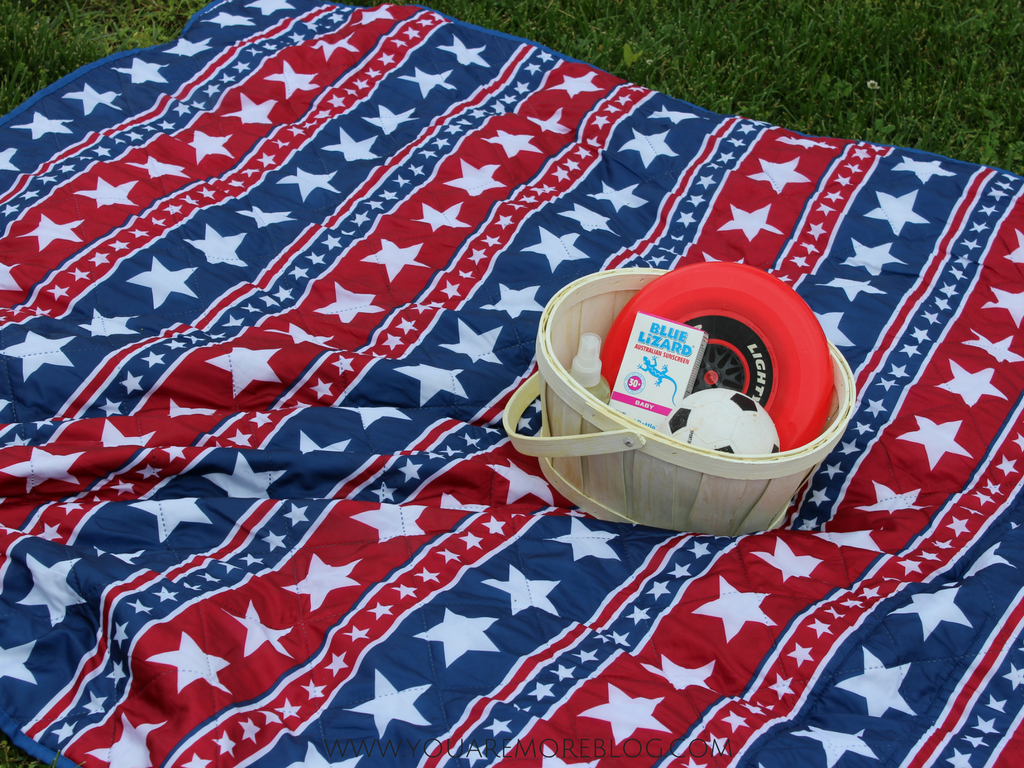 Bug Spray
When the weather gets warm, the bugs come out! I always make sure I have big spray on hand because nothing is more frustrating than getting bit by bugs when trying to enjoy time outside with my family!
Outdoor Toys
Some of the playgrounds we enjoy going to have huge fields perfect for letting the kids run off some energy, so I threw a ball and Frisbee in our basket just in case we wanted them! They're small and easy to bring on the go!
Outdoor Blanket
If you end up deciding on a spontaneous picnic, having a blanket to sit on is a must! I actually found this blanket at Wal-Mart too! It zips up into a little bag which is perfect for carrying on the go and easy storage. Then it opens up to a huge picnic blanket making it perfect to sit and enjoy a snack or watch the kids play.
We love being able to get outside and enjoy the sunshine so this is the perfect hack to be prepared for summer fun! With one vehicle, we also find ourselves having time to kill so this is just an extra measure to make sure we are prepared.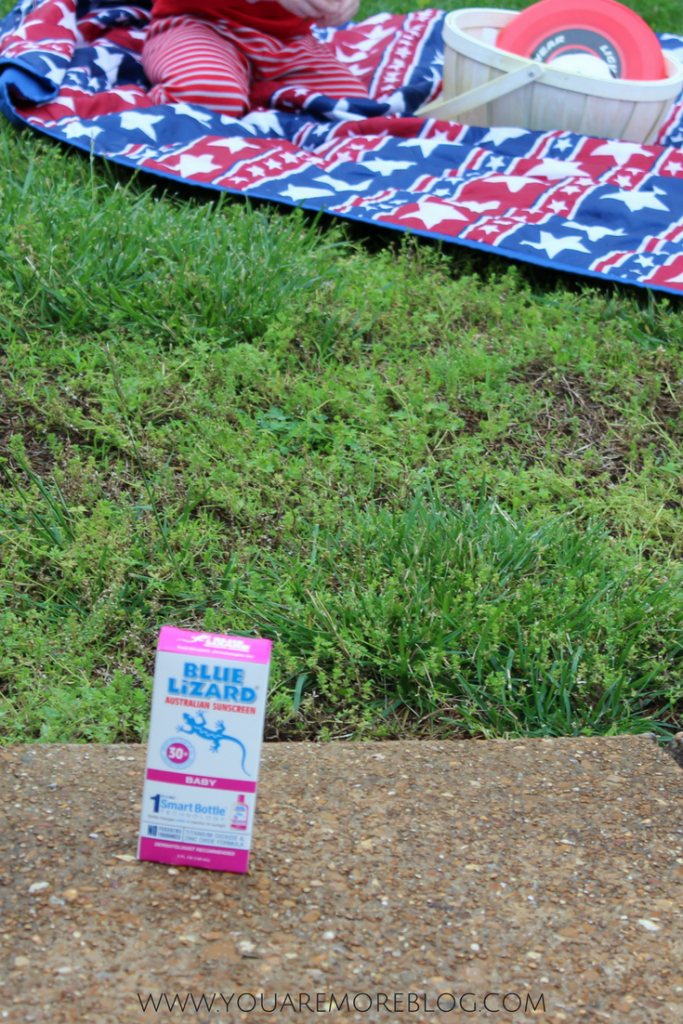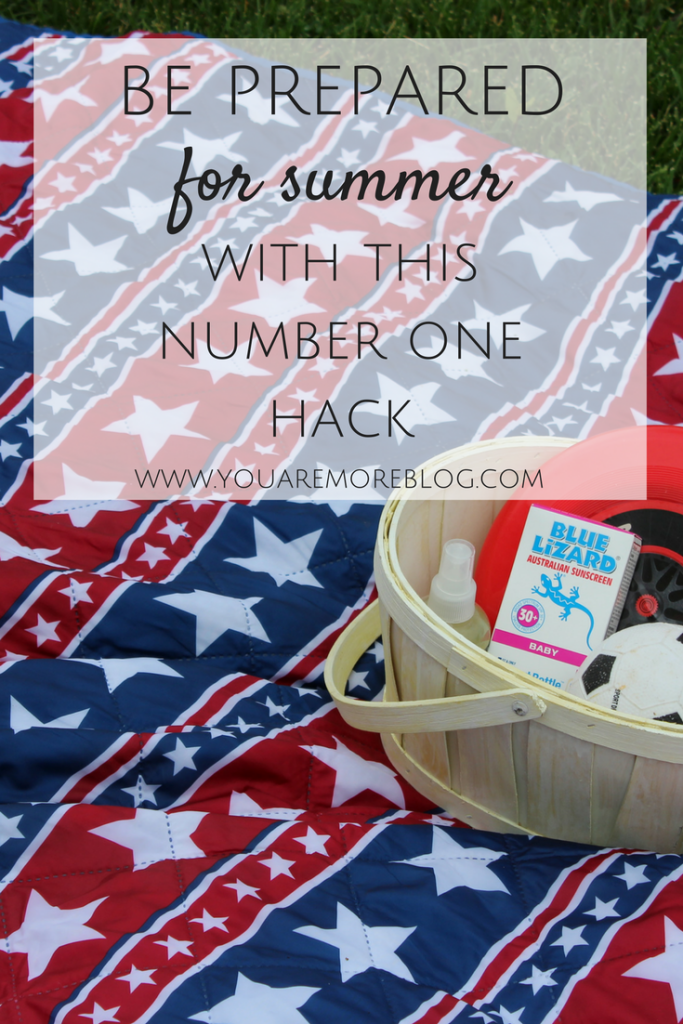 What are ways you stay prepared for summer fun? Anything I missed in our outdoor survival kit that you would add?
(Visited 386 times, 1 visits today)