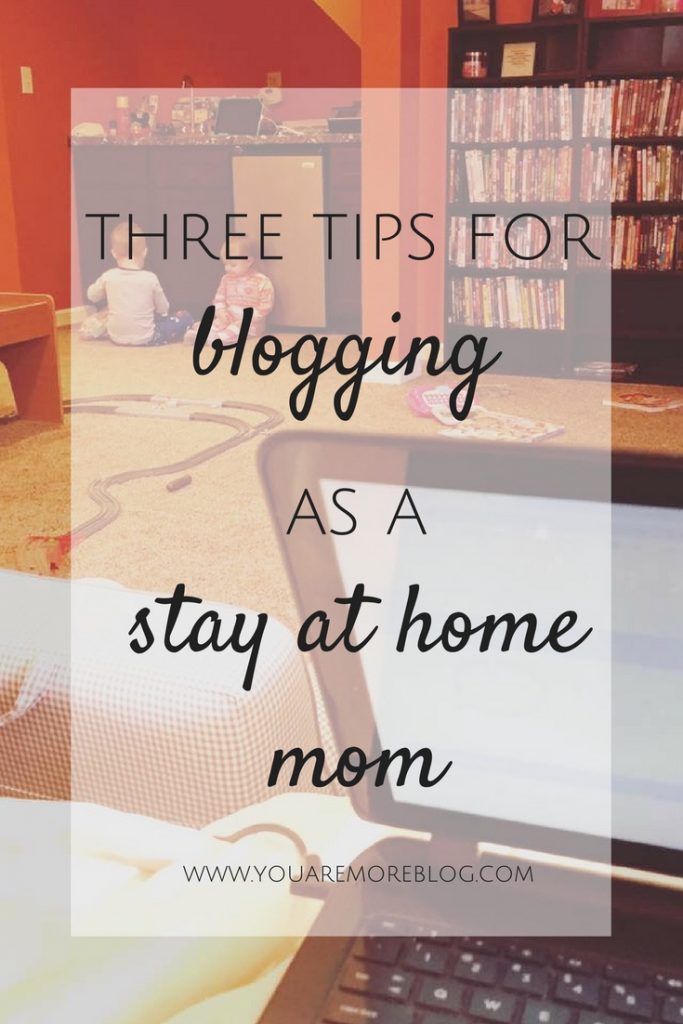 You are a stay at home mom and you blog? How do you do it?!
I get that question  lot. You stay at home with your kids and still manage to blog, how do you do it? And I wish there was a secret answer that I could give you that works for everyone all the time, but unfortunately it doesn't work that way. Making it work is a constant game of shifting, balancing, reorganizing, prioritizing, and doing it all over again.
I think the more appropriate question that needs to be asked before you get to the "how," is "why?" Why do I attempt blogging as a stay at home mom? The simple answer is because I am passionate about both.
I am passionate about being home with my children and I know that is exactly where I am supposed to be. There have been seasons where I tried to take on more, seasons where I tried to step out of focusing on what I knew I was supposed to focus on and immediately felt the weight of being overwhelmed. Whenever I tried to take on more than what I was being called to do, I couldn't do it.
But, when I put my effort into focusing on what I know God is calling me to do, there is a difference. In addition to knowing I am supposed to be home with my kids, I know that I am supposed to be writing in this space. Where you feel lead there is always grace to follow. I know that I will never be given more than I can handle with the strength the Lord gives me. Even though it takes a lot of work, even though it takes a lot of balance, I know I am doing exactly what I am supposed to be doing.
So next comes the "how." If you're trying to balance your time as a stay at home mom, here are a few tips:
Routine. Without a daily routine, we wouldn't survive. I have to prioritize my time so that I am using my time wisely. If I don't, then before I know it I have wasted an hour doing things that weren't even important. I have to help myself know what needs to be focused on and in what order. The kid's thrive on the routine too. They know when mommy has to "work" and when mommy is available to play. It helps all of us.
Plan. Take some time to plan out what you want to do with your blog. Set goals for yourself! I try to utilize the weekend when my husband is home to pull away for an hour or two and focus on the blog. At the beginning of the month I sit down and look over the calendar and tentatively plan it out. Then each weekend I plan out social media for the week. Having a plan when I have time to focus on the blog helps me make the most of the time I set aside.
Know why you're doing what you're doing. If you don't have a reason to blog, then you won't have a reason to plan and prioritize your time. There needs to be a why behind what you're doing so that there is purpose behind what you are doing as well. When you have that to focus on, it helps you to put everything into place. It makes the discipline of prioritizing and planning a bit easier to manage.
What advice would you offer to stay at home moms running a blog?
(Visited 82 times, 1 visits today)