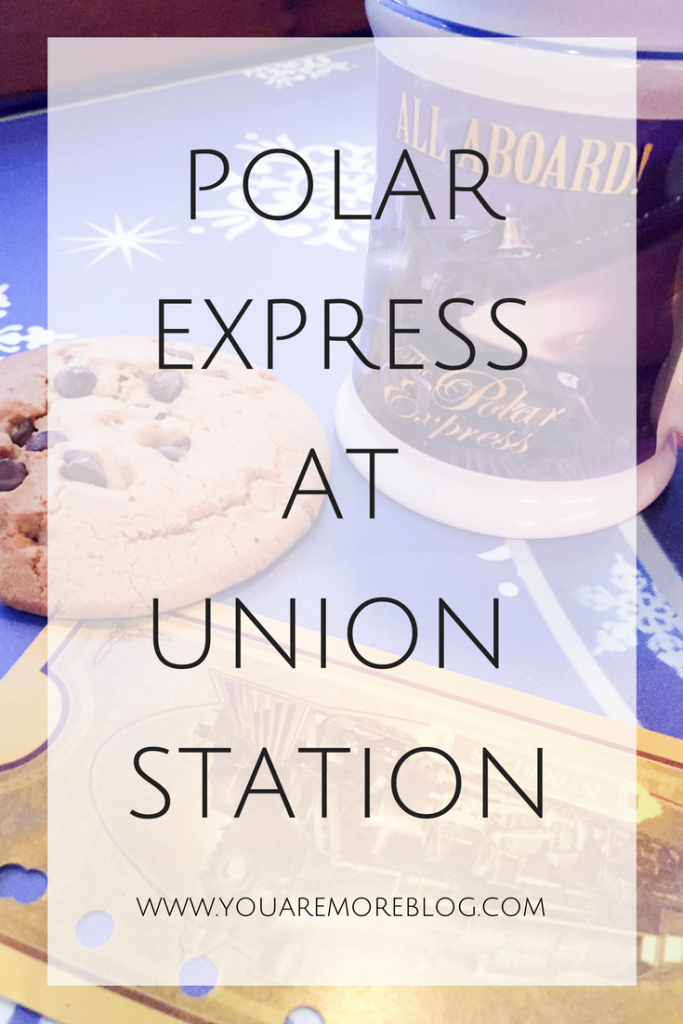 All aboard the Polar Express in Saint Louis at Union Station! We had the amazing opportunity to join in on the Media Preview for the Polar Express in STL this year and we had a blast! My kids, especially Jase, are pretty obsessed with all things Polar Express so when we were invited to check it out, it was a no brainer that we had to go! Let me tell you, it's definitely as good as they say! You'll feel like you're in the movie yourself!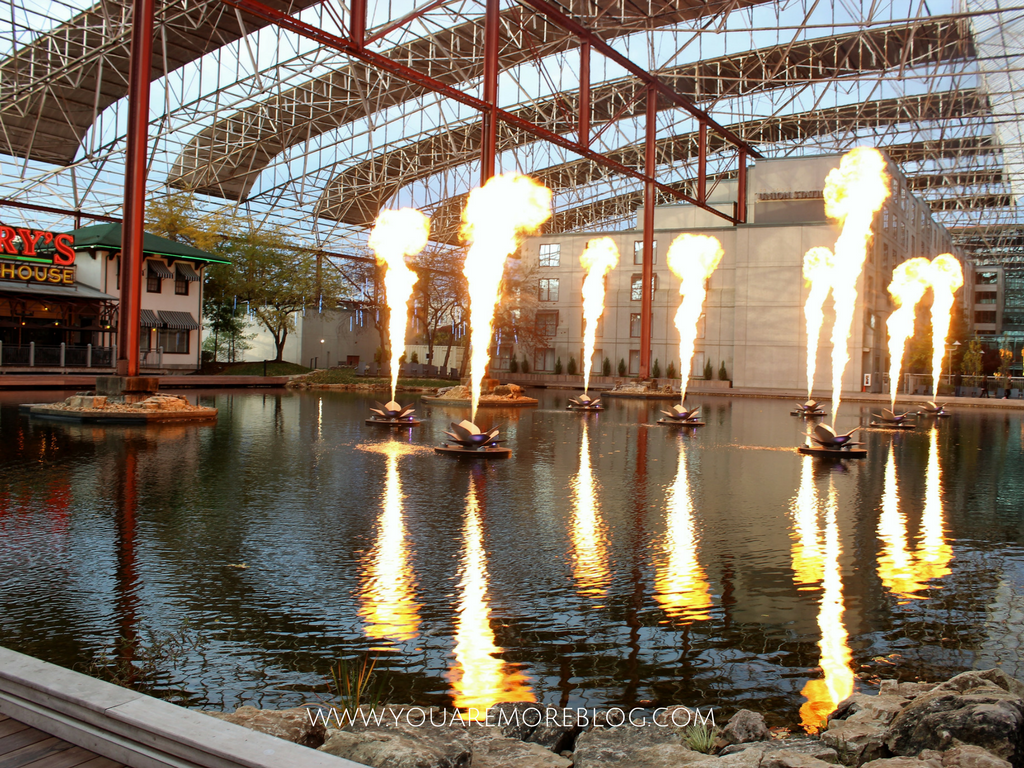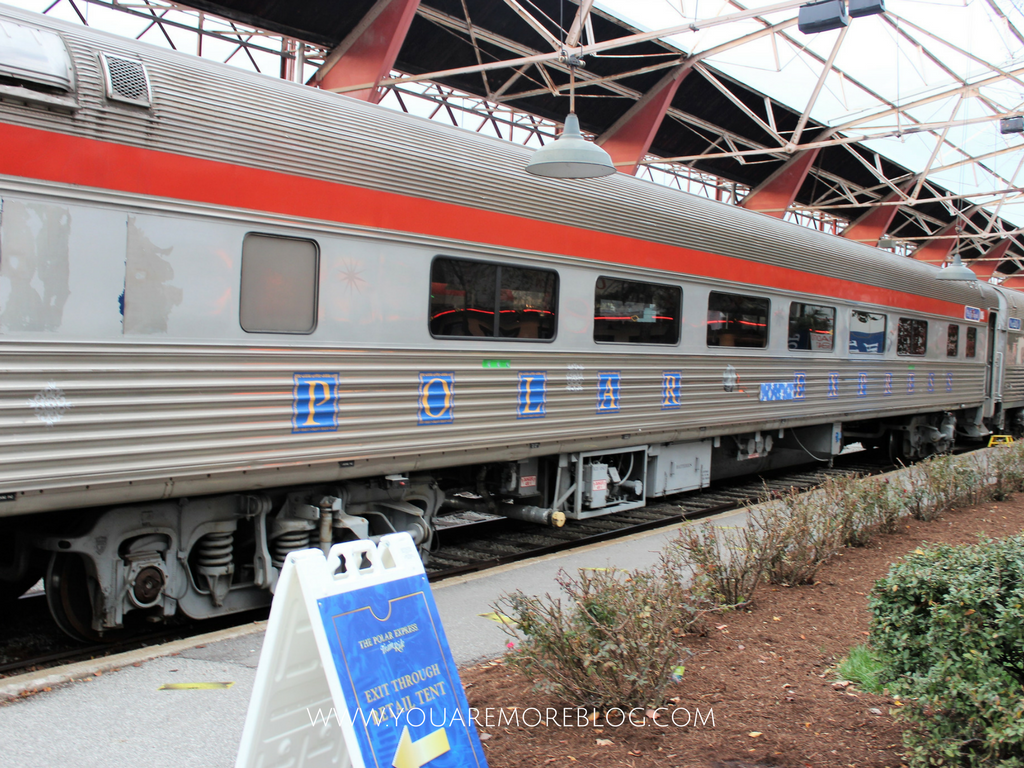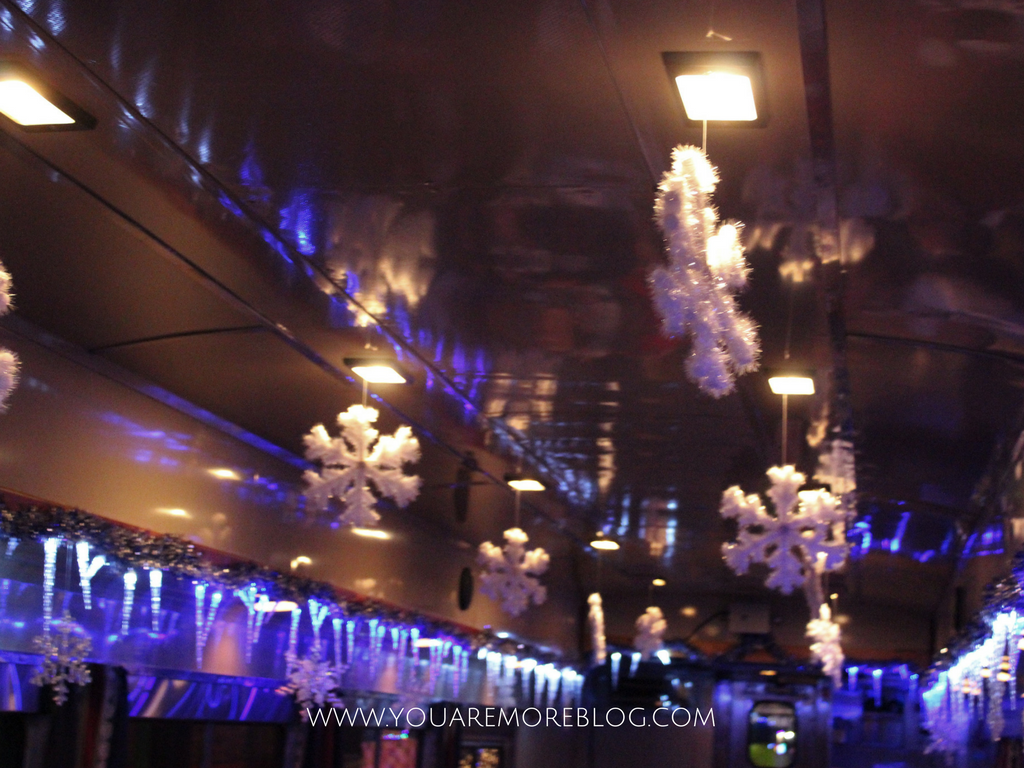 When you arrive at Union Station, you'll grab your wristbands and take part in all the activities offered before the train departs the station. There is an amazing fire and light show on the lake and a heated tend with activities for the kids. You can write letters to Santa, play Christmas games, or take pictures with all the Holiday scenes while you wait to board the train.
One you board the train you'll be served yummy cookies! They're dairy free and gluten free, so completely allergy friendly which is huge! You'll also enjoy hot chocolate in super fun ready to take home Polar Express mugs. There will be fun characters serving and reading the Polar Express Story as you enjoy a trip to the North Pole.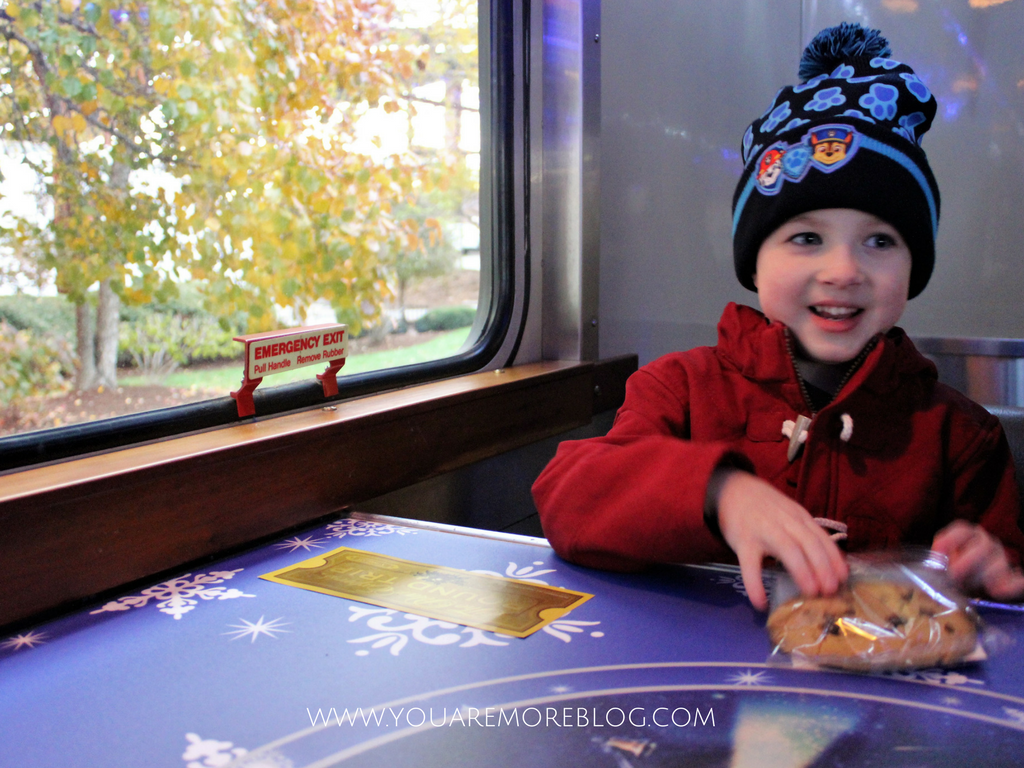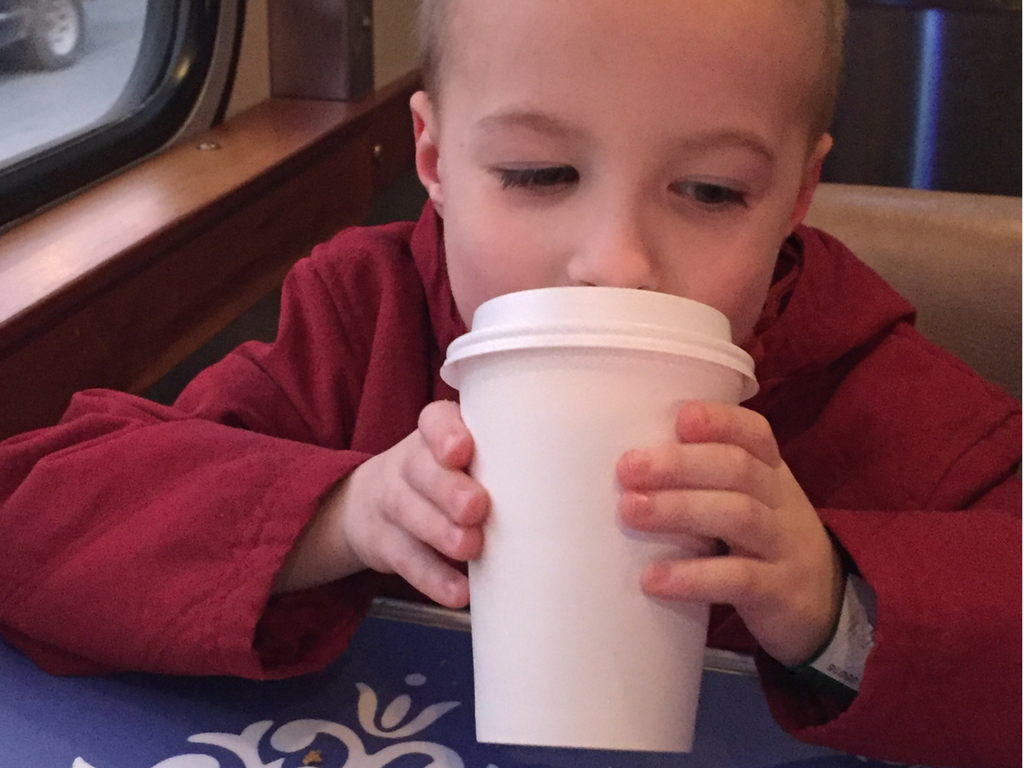 Once you arrive at the North Pole, Santa boards the train and makes his way through the cars giving every child a bell, just like the movie!
This was our first year going and I was completely impressed with the way they make you feel just like you are on the Polar Express. This is such a fun tradition for kids of any age to enjoy.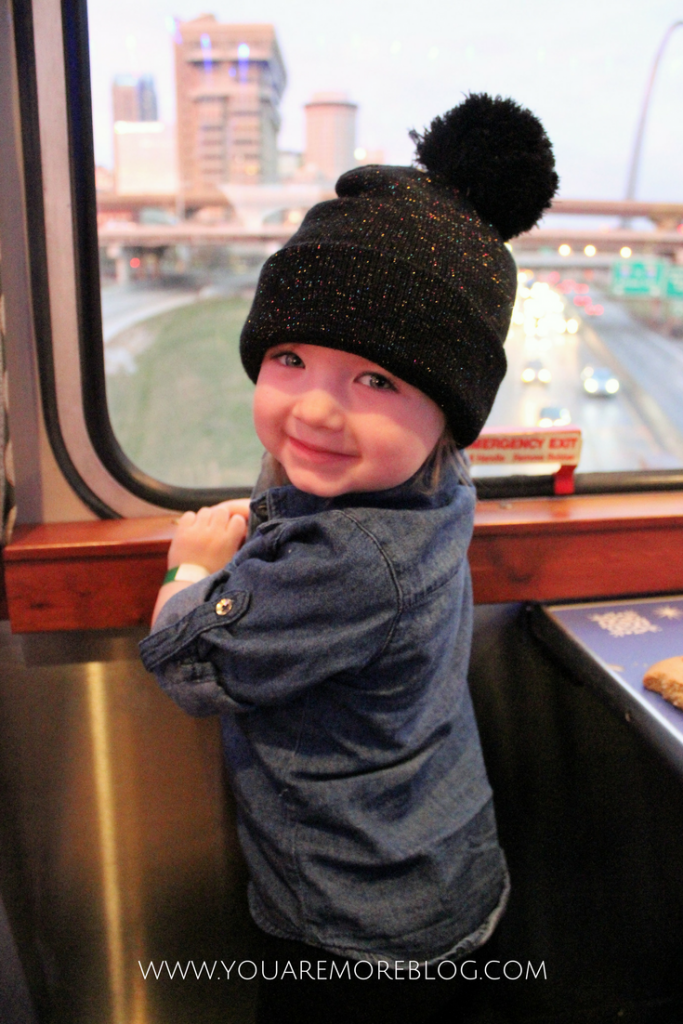 The Polar Express trains begin running from St. Louis Union Station to the "North Pole" on November 24, and continue daily except Christmas day through December 30, 2017.  Trains depart St. Louis Union Station at 4:30, 6:00, 7:15 and 8:30. Find out more and purchase your ticket at www.STLPolarExpressRide.com.
(Visited 21 times, 1 visits today)