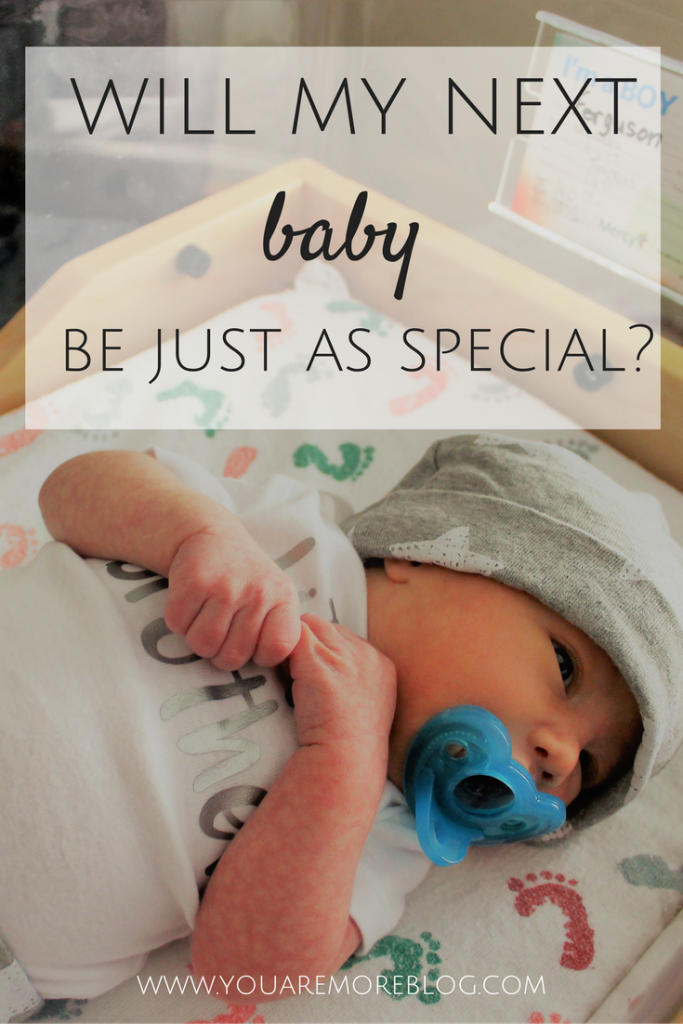 Thank you Samantha and SamiWhite Designs for providing the products for this post. All opinions are honest and my own. 
Pregnancies change as they come, they tend to get harder. Your body is getting older, whether we think they are or not. It makes sense that our first pregnancy will feel different than every pregnancy that follows. Physically, pregnancy can wear on your body more each time. But what we don't expect is how it can change emotionally as well in each subsequent pregnancy.
I didn't expect the changes emotionally that I felt with my second and third babies. I knew I was excited, but my excitement felt much different than it did with my first. I wasn't stalking my app on a daily basis to see what this baby looked like inside me. I wasn't stopping every moment I felt the baby kick or move. I didn't have time to give the pregnancy every one of my thoughts because I had other children to attend to. Emotionally, it made me wonder if it meant this was any less special.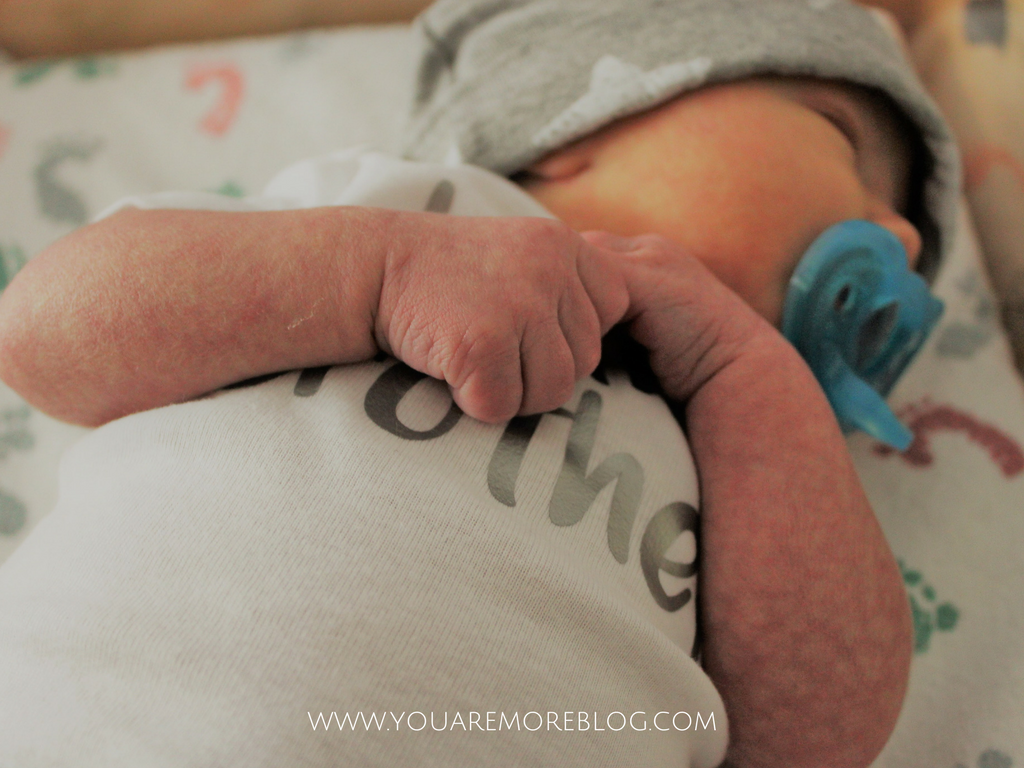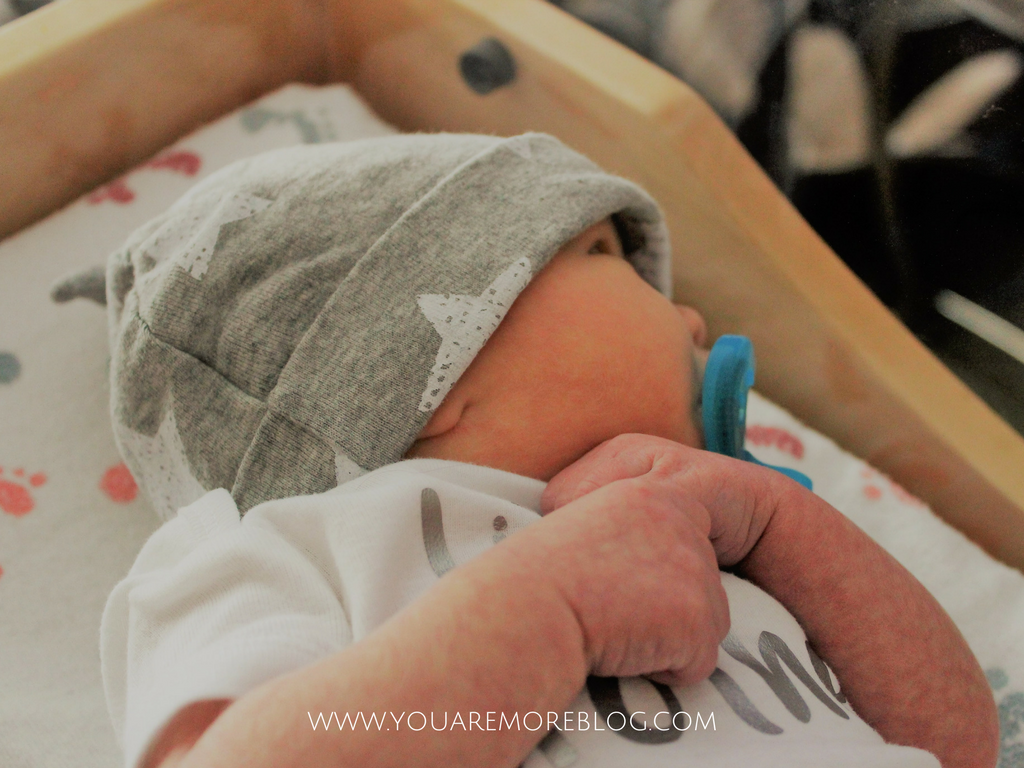 It's funny how we can question how we measure up as a mom before our child is even born. Because I feel different, does it mean I still love this child just as much?
Let me quiet that fear for you, sweet mama, and tell you that you will.
Your love for each child will be just as strong, and even more so, just as unique. Don't mistake the uniqueness of love you have for each child as weakness in the power of your love. Your love will feel different for each child because it is different. The love with each child is special. You love them equally and uniquely.
As you hold each child in your arms you will feel an overwhelming amount of love that you never knew was possible before you became a mom. Your heart will burst forth with more love than you could ever imagine. And yet as you hold each one you will feel the power of love in such a unique way, it's beautiful, it truly is.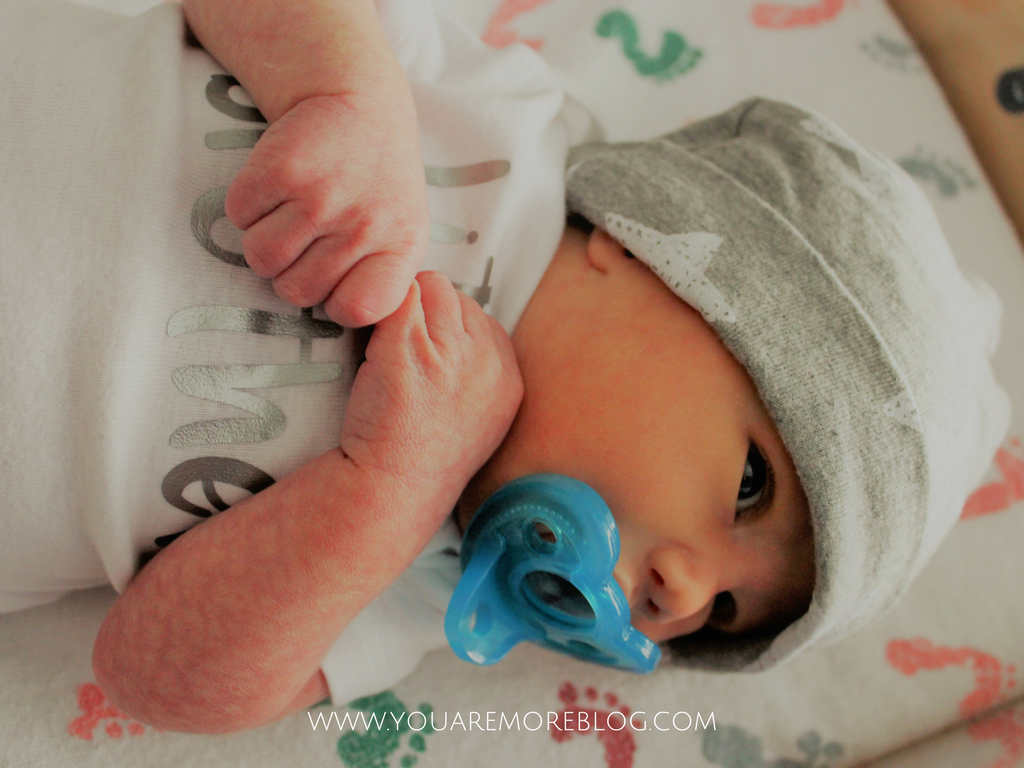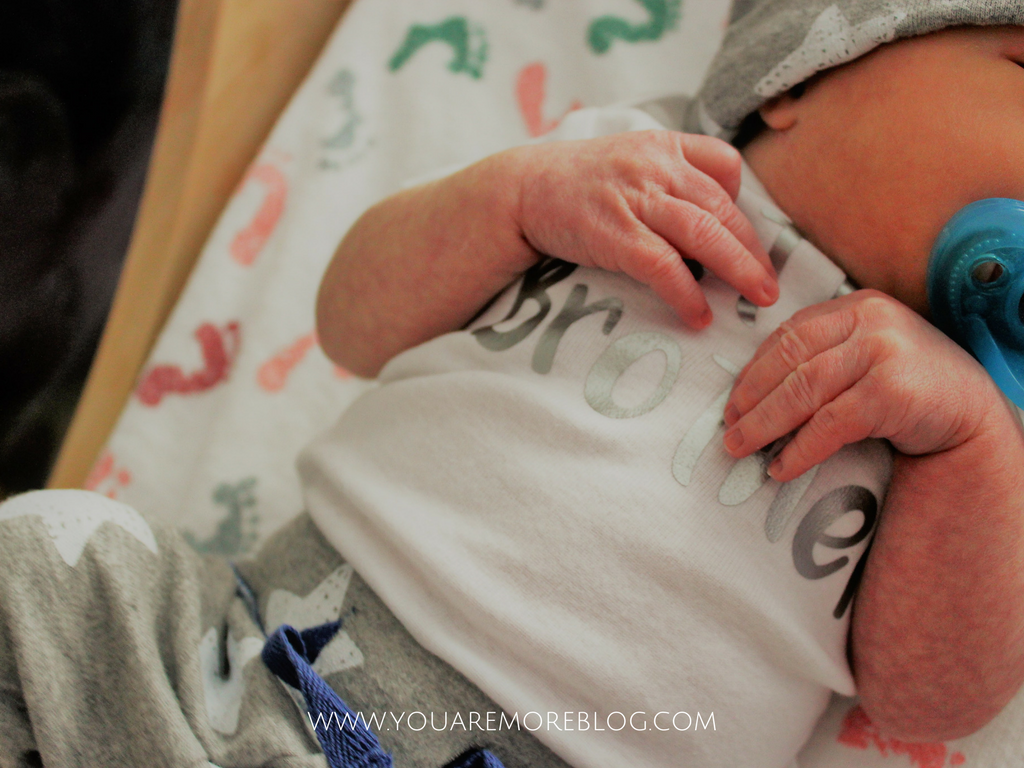 4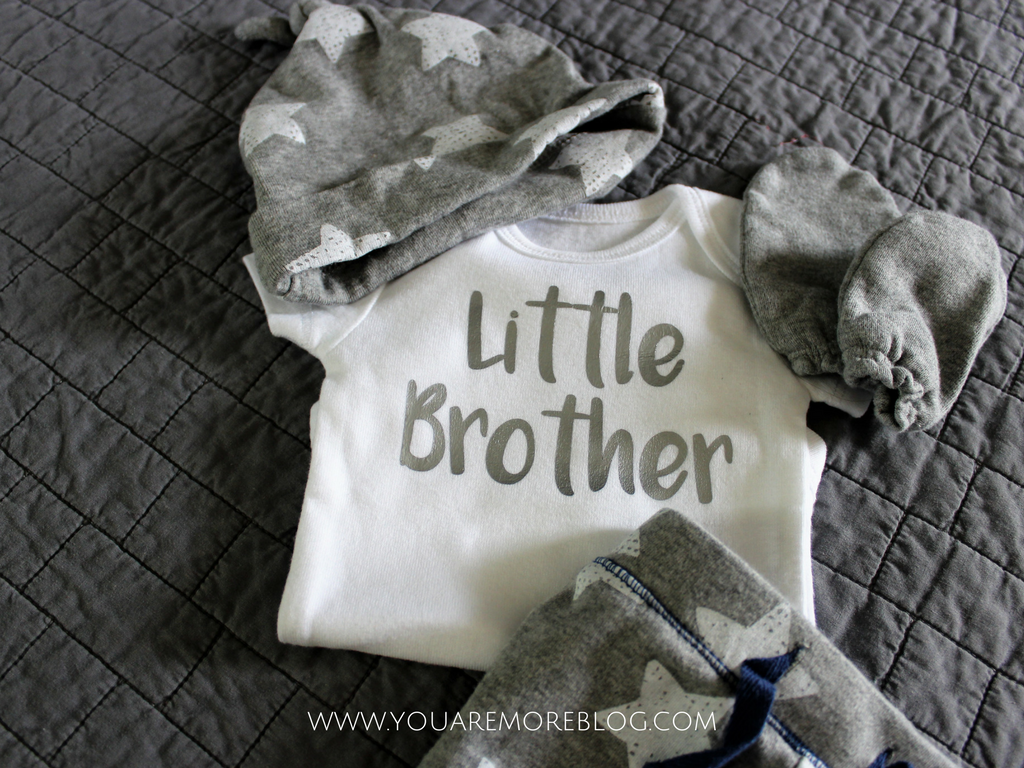 What a blessing it is to be a mom and love someone so much. It's something to treasure forever.
This adorable onesie was created by SamiWhiteDesigns. Samantha found me on Instagram awhile back and reached out to me when I launched Project You Are More. I came to adore her heart and the strength she possesses. Samantha lost her husband in a tragic accident and I have never seen someone handle grief in such a matter of strength and dependence on God. I have so much loved following her story, her life, her children, and the business she has turned to helping support her family.
Listen to her heart behind her business and I am sure you will love her just as much as I do.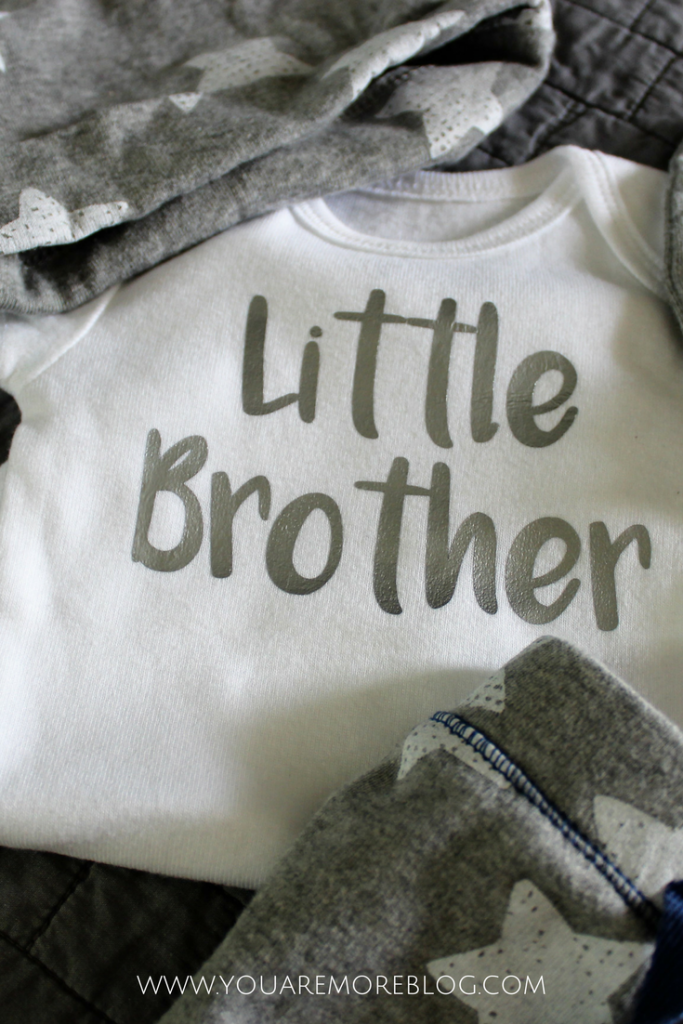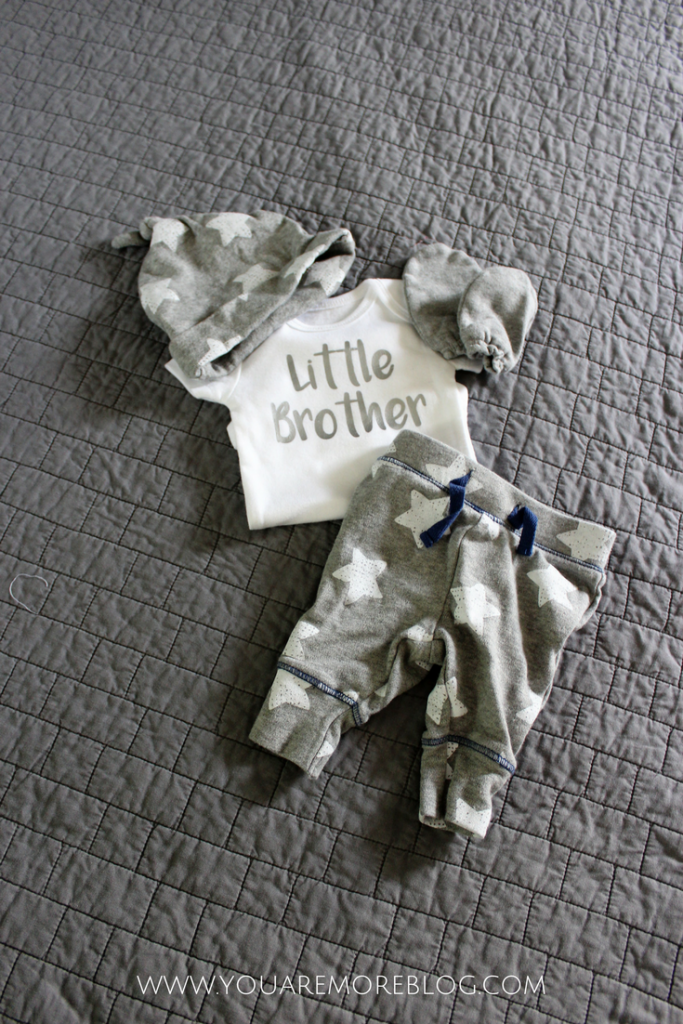 How did you get started with your shop?
My shop began almost a year and a half ago as a hobby. I was a stay at home mom and I have always loved to craft, so why not try to sell some things and make some pocket change? So that's how it began, and at the time, I honestly had no idea I would ever even get this far! A couple months after launching my Esty, my husband suddenly passed away, which left me as a pregnant, widowed mom of a toddler. Long story short, the shop pretty much took off from there. It's now become a source of income for my family and also a part of my healing.
What do you specialize in making?
I make a little bit of everything! From sewing baby booties, headbands, essential oil pouches to adding custom sayings to shirts, bags, cups, etc. Sometimes I wish I had more of a niche in my business, but I love that I have loyal customers that say, "Oh Sam can make that!"
What do you enjoy making the most?
This is a hard question! I just love to do it all! I will say though that I have come to love custom work, which was at first a struggle for me. Now I love that people enjoy my work and that they trust me to take their ideas and turn them into a great product, whether it's a custom shirt or cup or a certain print for baby booties.
Where does the name behind your shop come from?
I had such a hard time naming my shop. I truly had no idea where my hobby was going at the time so I just decided to use my own name and put Designs after it. Nothing special, but it works for now and people know how to find me.
Anything else about the heart behind your shop you want to share with my readers?
Family is a major part of why I do what I do. This business helps me stay home and raise my kiddos like my husband and I had always planned. Now, life is so so different, but I still get to honor my husband by doing this and making a great life for myself and my children, and that means the world to me. I put my heart and soul into this shop and I hope people see that. If one mama smiles when she receives her package, one daddy laughs at his custom shirt, or one baby plays happily with his cloth baby booties, then it is all worth it to me.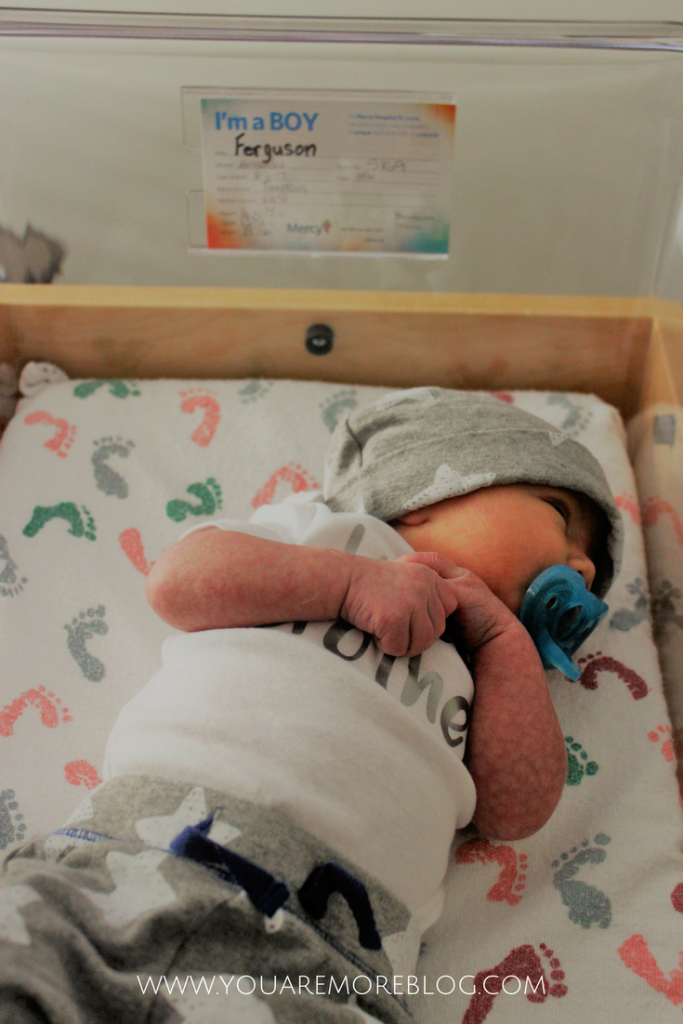 Isn't she incredible? Samantha is offering a discount code for all my readers for 15% in her shop with code YOUAREMORE15. Check her out on Etsy and be sure to follow along with her on Instagram!
(Visited 520 times, 1 visits today)