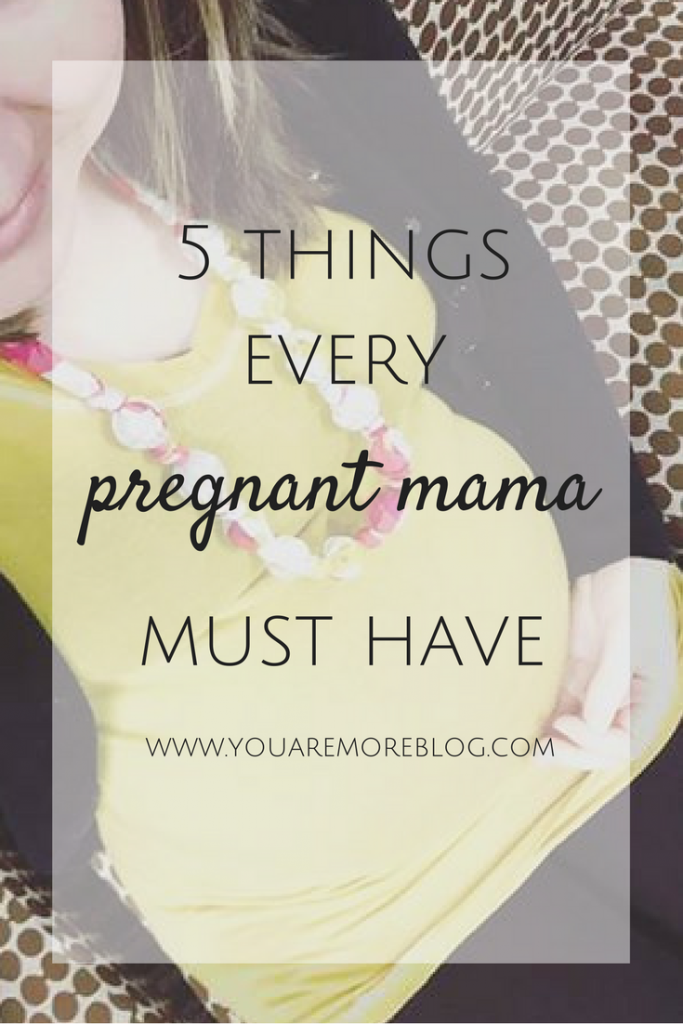 Here I am on my third pregnancy and it's safe to say I've done this whole thing a time or two. I have learned a lot while being pregnant, especially the third time around. Pregnancy comes with quite a few discomforts and I found myself during my first pregnancy just trying to push through. Then when my second pregnancy came around I realized some things were just worth spending money on. Then came the third pregnancy, and I didn't even get out of the first trimester before pulling out everything I knew that would make this pregnancy much easier.
Don't worry, I won't leave you hanging. I plan to share all my secrets with you because mama, having these five things will make a huge difference in your pregnancy.
Maternity Support Belt I didn't get one of these until my third pregnancy and I am kind of kicking myself for it. Why I did not get one of these sooner, I do not know. Even if you do not find yourself in a lot of pain, the extra support these maternity belts give is so helpful. I have really awful ligament pains so this is just a must for me.
Maternity/Nursing Sports Bras Face it mamas, your boobs will never be the same once you get pregnant and have babies. They change and grow so much even during pregnancy that comfort is key. These sports bras are awesome because they are comfortable, stretchy, and you can even get away with wearing them outside of the house. And they are nursing bras to so it's just helping you stock up on those before baby comes! I live in these!
Maternity leggings Maternity leggings are another thing I live in. I like to have leggings or yoga pants on when I spend all day at home because it helps me feel a little more put together. I want to be comfortable but not feel like I just rolled out of bed. I know you could just wear normal leggings your entire pregnancy, I did with my first. Again, what was I thinking? These are way more comfortable and offers some extra comfort to that growing belly!
Snoogle Pregnancy Support Pillow Sleep is hard enough, so why make it harder? Get yourself one of these support pillows and you will be thanking yourself.
Maternity Underwear Another one of those things you don't think is a must, but trust me, it is. They have cute ones too so you don't have to feel like a grandma! But the belly growing and stretching needs extra comfort, and these are all about comfort!
I know they seem like small things, but they make a big difference. When you are only using them for 10 months I understand it can be hard to justify the money spent, but making yourself feel comfortable and good during pregnancy is important. Your kids spend roughly three months in one size of clothes, but you still make sure they're clothed and comfortable, take care of yourself too mama!
What would you add to this list of must haves for a pregnant mama? 
(Visited 565 times, 1 visits today)