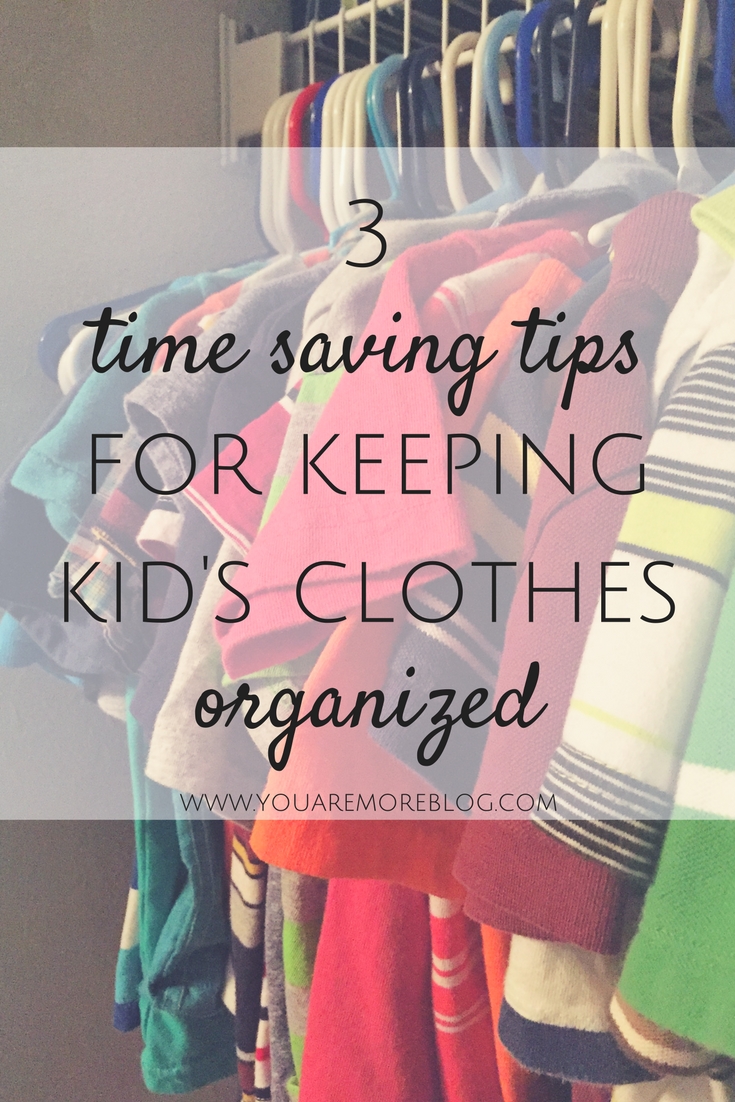 Any mom know that keeping up with kid's clothes can be quite the task. Those first two years seem to be the hardest to stay on top of what fits, what doesn't fit, and do we even have anything the next size up? The laundry is never ending and you can barely keep up with the clothes you have out, yet alone what needs to be packed away or knowing when something needs to be brought out.
Well I have three tips that can make a huge difference when it comes to keeping with the ever changing wardrobe in your child's closet, and trust me, you aren't going to want to miss them. They are just that easy!
1. Place a tub at the bottom of your child's closet. Why would you want just one more thing in their closet? Hear me out. Keep a tub in their closet to easily throw clothes that are too small in. If you put something on them and realize it doesn't fit, take it off and toss it right in the tub. If the shirt has stains on it and you wouldn't use it for a future kid, then it's time to toss it! Don't let it take space up in the tub if it's not in good condition.
2. Keep clothes your child needs daily within their reach. Who says you have to be the one that stays on top of all the clothing? I keep shirts I don't mind Jase playing in on the bottom of his closet, within his reach. Then in his drawers he has pants and underwear within his reach. I don't have to go in every day and pull things out for him, he is learning to do it himself and it's a huge help to mama.
3. Keep clothes the next size up accessible. Make sure to start collecting the next size up at the end of season sales. Then have a separate tub to store all of these clothes in. I store them on a shelf at the top of the closet so I can see what we have and know what I need to look out for in the coming months. There have been plenty of times where my kids hit a crazy growth spurt and I realize I have nothing the next size up, but at least this way it helps me to have a visual of what I need when I find good sales. No one likes paying full price for clothes kid's grow out of so quickly!
So there they are, my super easy tips for staying on top of the ever changing children's closet. Not that hard, right?
Do you have any tips for staying on top of kid's clothes? What are they?
(Visited 69 times, 1 visits today)