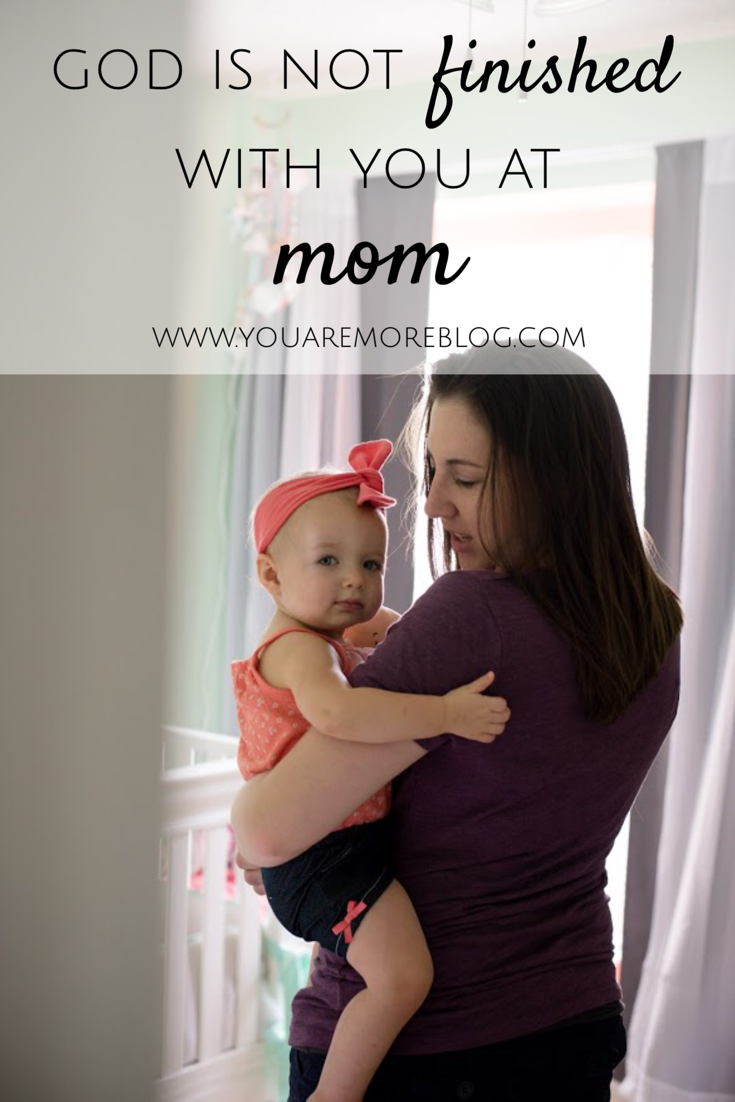 It's absolutely beautiful. It truly is one of the biggest blessings in life. But even in how amazing and incredible motherhood is, it can feel like it steals your identity. When your entire life is shaped around changing diapers, feeding babies, cleaning spills, rocking children, taming tantrums, and wiping tears who you once were before mom can seem to disappear. Your thoughts can be consumed with motherhood and you forget who you were outside of that.
I know what that's like. I know what it's like to forget to dream for yourself. To feel like you don't know who you are outside of mom any more. I know what it's like for someone to ask you what you enjoy doing and you freeze thinking, when do I have time to do anything?
Here is what I want to speak to your heart today sweet mama…God is not finished with you at mom.
Motherhood was never meant to be the end of His work with you. Motherhood is only part of your journey. Motherhood is shaping you, stretching you, growing you, and helping you to become more of the person God has called you to be. But it doesn't mean He is done with you. God isn't finished with you yet.
There are things that God has set aside for you, outside of being mom. There are things that God has prepared for you to do, and He doesn't want motherhood to steal what He has for you. God wants to use motherhood to continue to shape you as He continues to use you. He isn't done with you.
I want you to know that even how beautiful motherhood is, God isn't finished with you yet. Mama, you keep dreaming and you keep seeking God because He's not done with you. There is something life giving about knowing God has plans for you, there is something rejuvenating about dreaming, so mama don't let your dreams disappear. Don't allow motherhood to steal your identity. You are more than just a mom.
God isn't finished with you at mom.
---
Have you purchased your T-Shirt for #ProjectYouAreMore yet? Only a few more days to join in before this campaign ends!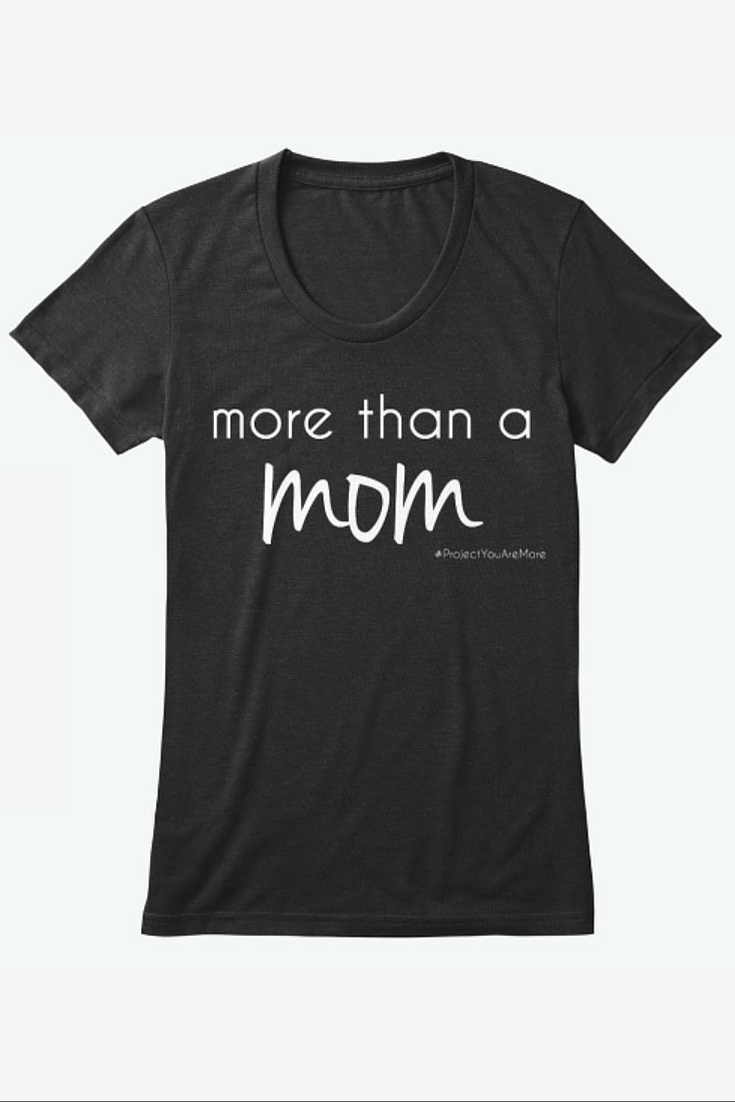 (Visited 208 times, 1 visits today)