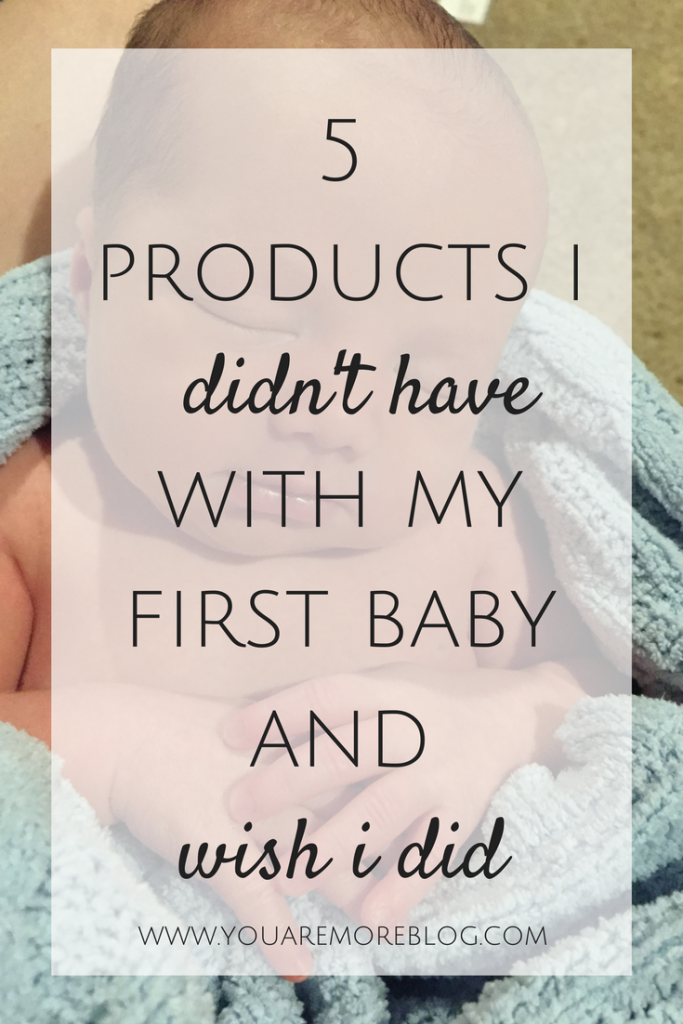 Thank you Elfin Media and V Tech for providing some of the products used in this post for review purposes. This post may also contain affiliate links. Purchasing from these links allows me to make a small commission to support this blog and my little family. All opinions are honest and my own. 
It's been six months with this precious little man of ours that made us a family of five. It's so crazy to look back and see how fast time has gone. I go between feeling like he's been here forever, to being shocked that six months ago he was this tiny baby that curled up in a ball on my chest. It's funny how that goes.
As baby number three, I spoiled myself a little with products to help make my life easier. Not to mention, keep this little man safe from his two rambunctious siblings. Hands down there are a few items that have absolutely saved my life and I wish I would have had them for Jase! I couldn't let this year end without telling you my secret life savers.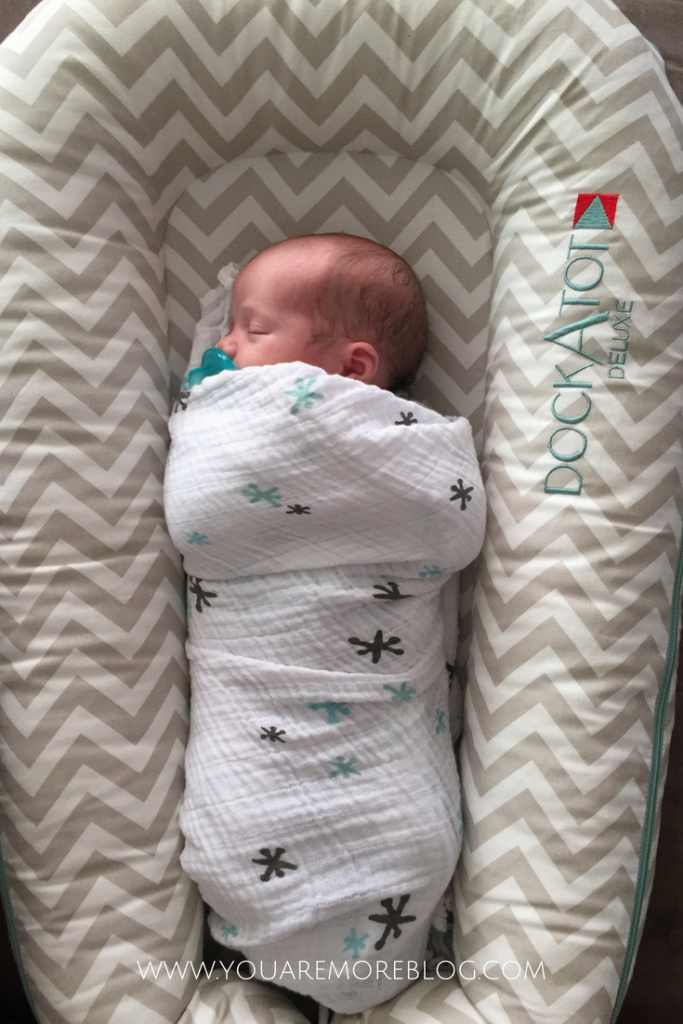 DockATot. (sponsored) Seriously this thing is amazing. I wasn't sure how much I would use it at first, but then I quickly realized I couldn't live without it. Being able to keep Jude close in the early days of C-Section recovery and having a safe place to lounge away from his siblings, to safely co-sleeping through some of the worst months of battling sickness and traveling. I was easily able to bring it around to different place in our home for Jude. This thing does it all. – DockATot is a multi-functional lounger, co-sleeper and playtime lounger. The DockATot is tested for breathability and is made with all natural, 100% cotton. It also comes in two sizes if you have little ones who are a little older you can still enjoy it! I have also used the DockATot for traveling as it's been much easier and my kids have slept better in new places with it. I can't believe I ever thought I wouldn't use it!
BINXY BABY. (sponsored) When you have three kids to take to the grocery store, this is amazing! Even with just one, I think it can be a huge advantage! I usually wear my babies through the grocery store, but sometimes I just want to have more room to move. The Binxy Baby enables me to put my little one in the shopping cart and not have them take needed grocery space. It can even be used with a car seat, which I haven't used that feature because I like to give Jude time out of his seat. This has come in handy and Jude is able to play and look around when we go through the store. It's really easy to put on and it's very secure! It clips on and has added straps to help it stay in place. There is a buckle to secure your child so they can't wiggle out and it sits high enough that you can place groceries under the Binxy Baby as well.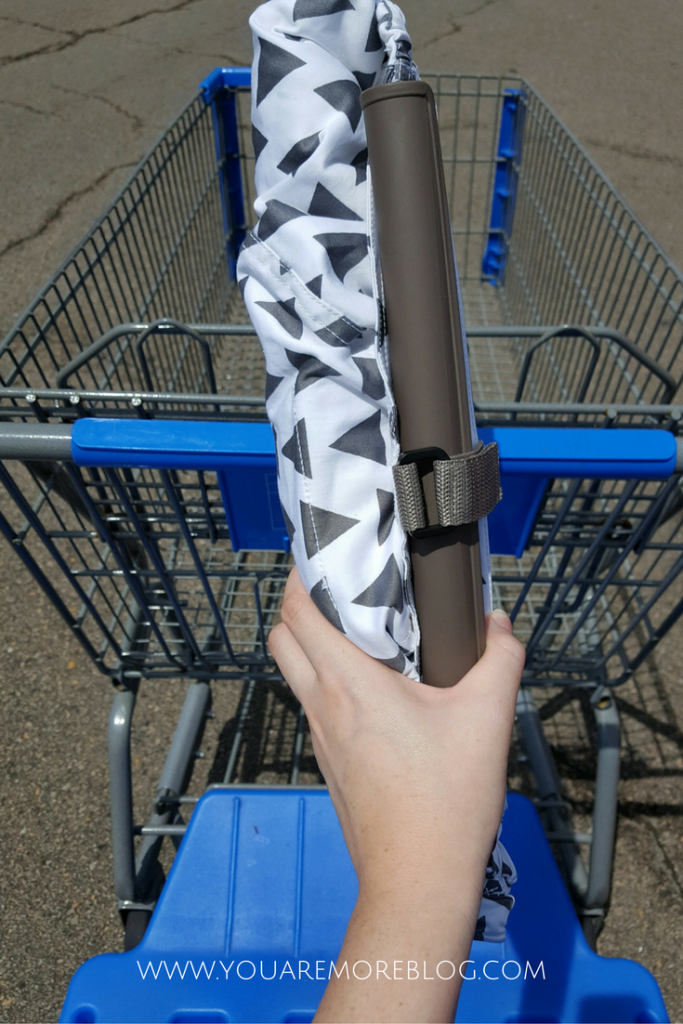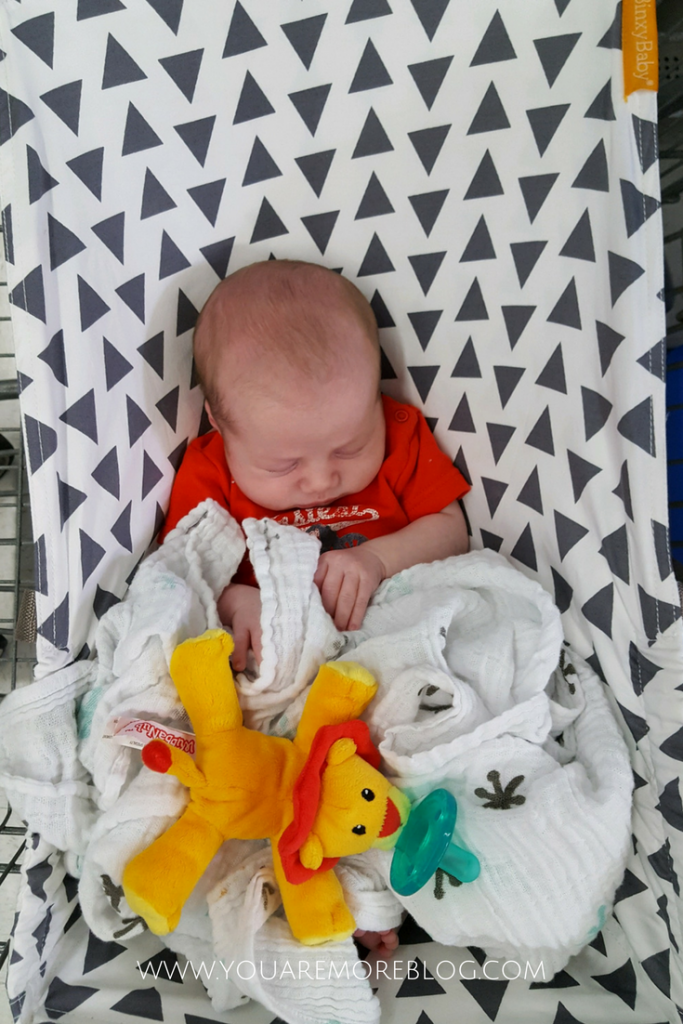 Bassinet. (similar) With Jase I just used a pack and play the first few weeks and I wished I would have had a bassinet. I got one with Elyse and never regretted it. I have used it much longer with Jude because he was in our room longer. The ease of having baby in a bassinet right next to you, and having a smaller space for them to feel comforted made a huge difference. Even though you may not use it long, I really think it's worth it!
Video Monitor. (sponsored) I did not have a video monitor for Jase and I don't know what I was thinking! By the time he was ten months old I wished I would have had one. The ability to see my baby is the extra ease of mind I need. If he starts to fuss, I can peek in and see if he is just stirring or needs some attention. I can keep an eye on him and make sure he isn't rolling around too much or pinned up against the crib bars. I can even spy on him just because he's cute sleeping!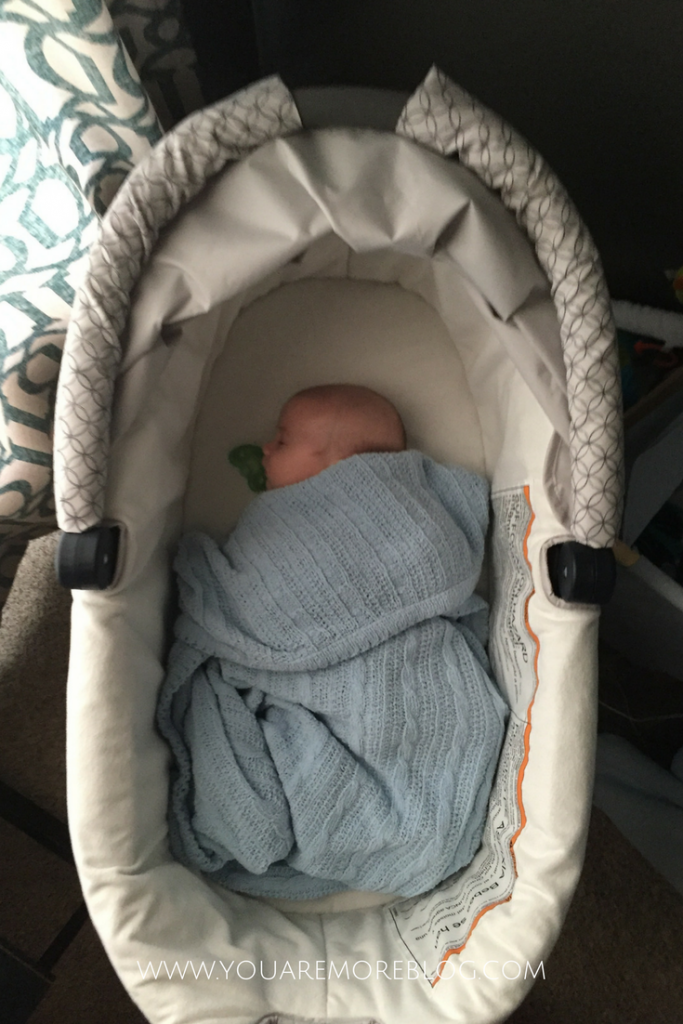 Snap and Go Stroller. Why I didn't have one of these is a mystery to me! The snap and go strollers are so much more compact and easy to use. They have plenty of storage underneath for all your baby items and more! I have used this more than any other stroller. As long as he is in the infant seat I see getting plenty of use out of it. I didn't even use a double stroller as much as I have used this!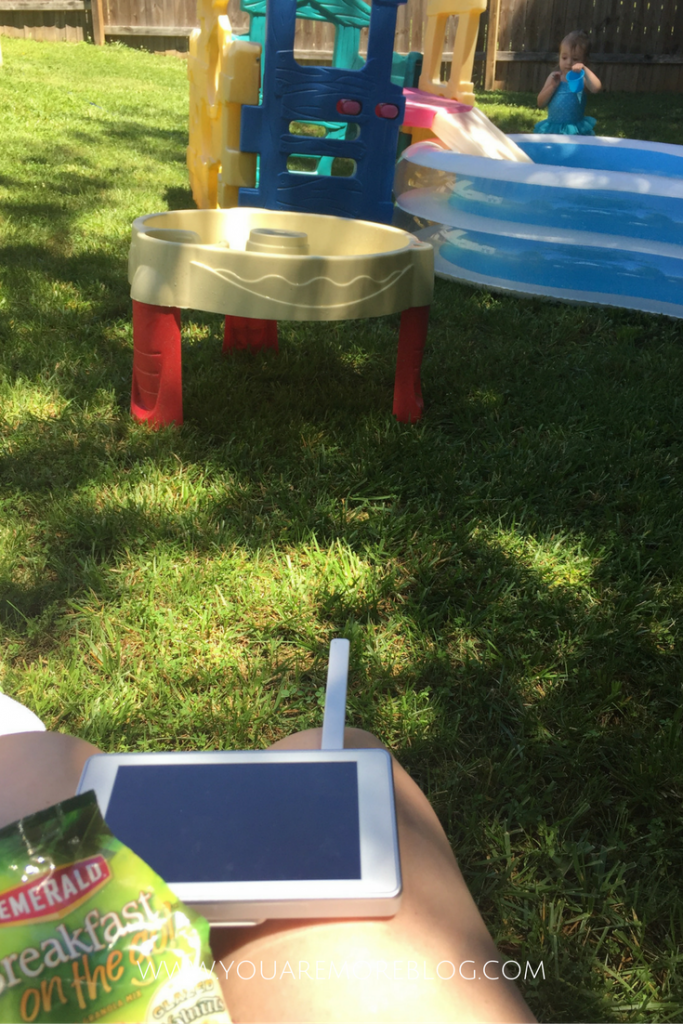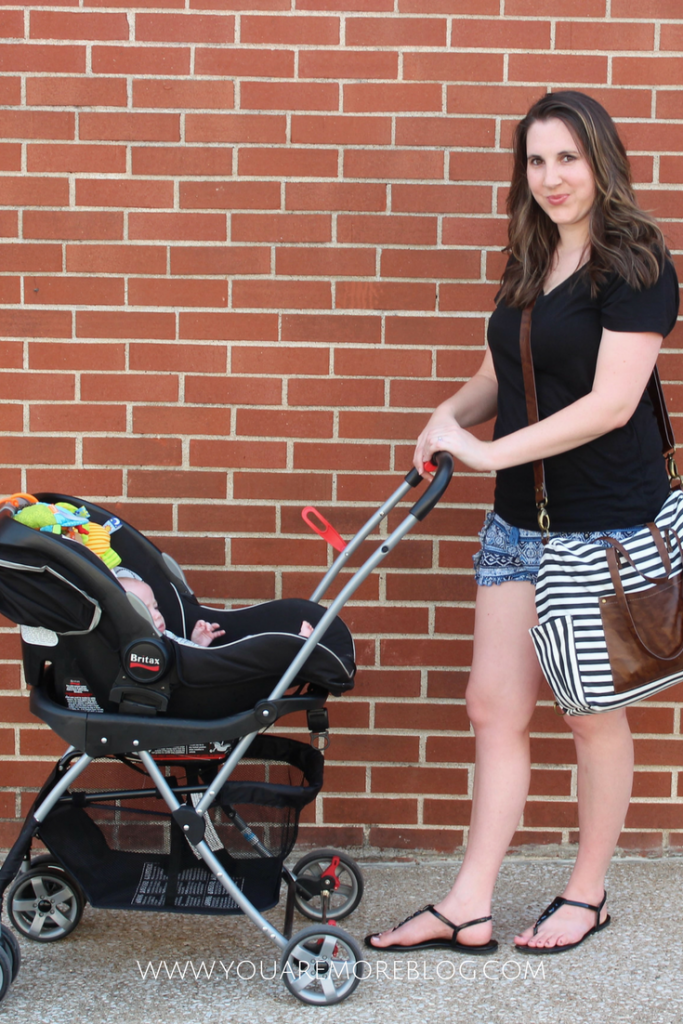 What is something you used with your second, third, fourth, or more babies that you wish you had for your first?
(Visited 224 times, 1 visits today)