Disclaimer: This post contains affiliate links. If you purchase from these links I may make a small commission which helps my little family and this blog. Thank you to The Inspired Momma for the beautiful wooden sign for this post. 
Our house isn't small, but it isn't huge either. We have three main bedrooms upstairs, Elyse has one and Jase has the other. I knew that I did't want to put Jase and Elyse in the same room, so clearly the boys would end up sharing. I didn't want Jude keeping Jase up at night, so I knew I would need to design a space for a baby in our master bedroom. When designing this space, I wasn't sure how long he would be using it, so I wanted to make sure it could last for as long as I needed it to. I wanted Jude to be sleeping consistently through the night before moving  him in with Jase, so this space for baby in the master bedroom had to be able to grow with him if needed.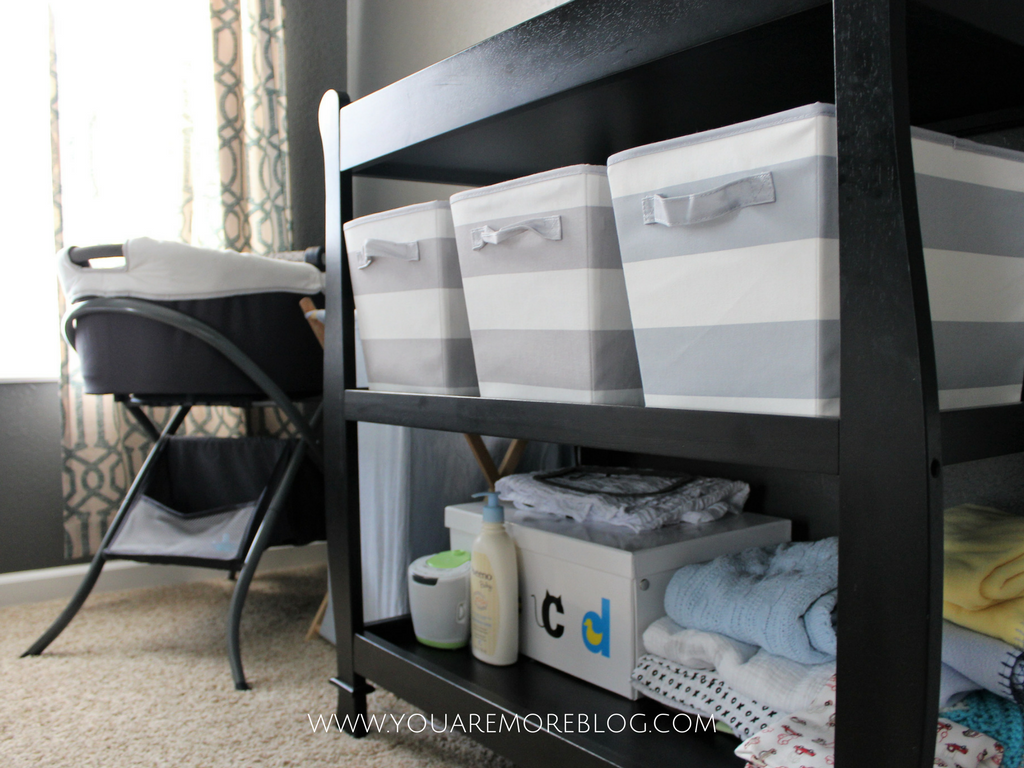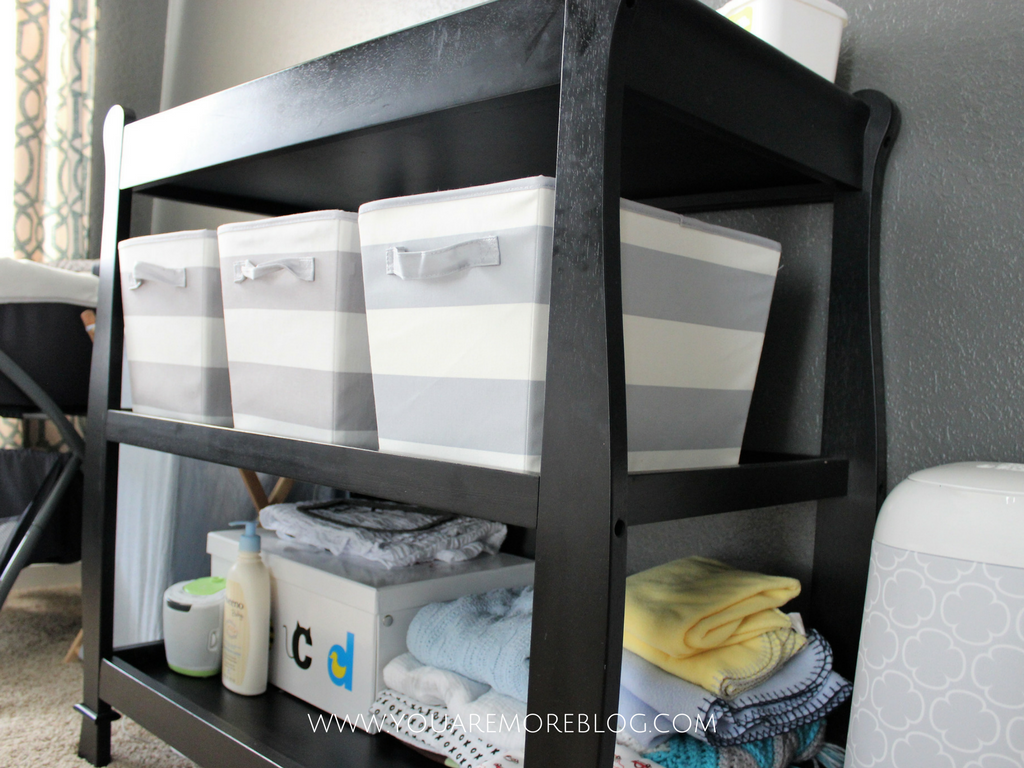 In designing this space for a baby in our master bedroom, I didn't want it to feel like there was a baby taking over our room. I still wanted it to feel like it was our space – there was just a baby rooming in. So I tried to tie in the baby items with our room decor and use art that could bring it all together.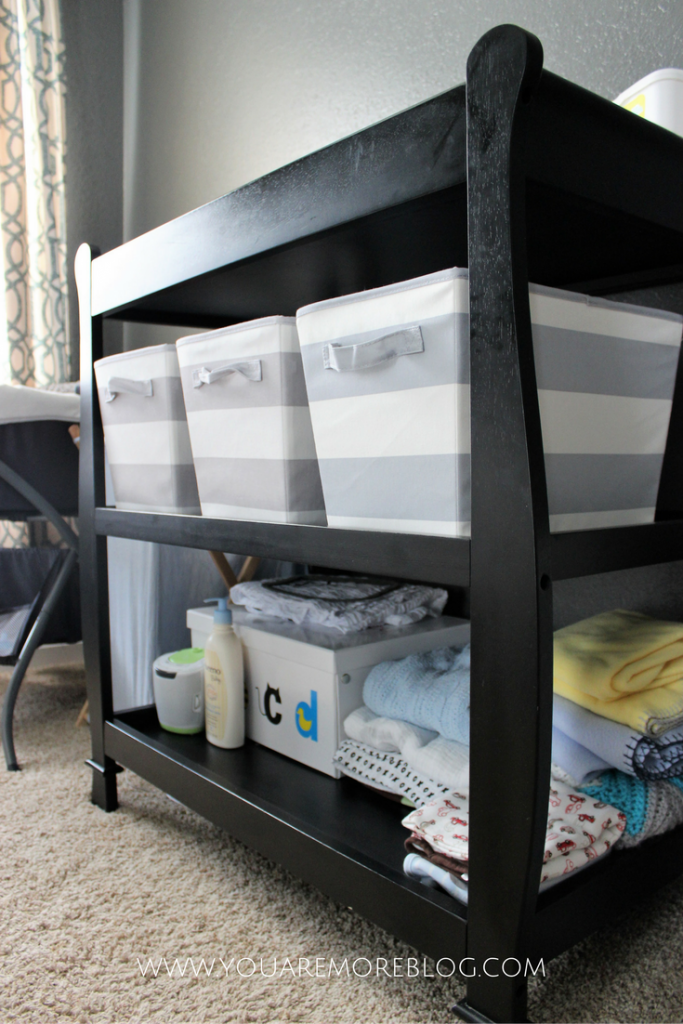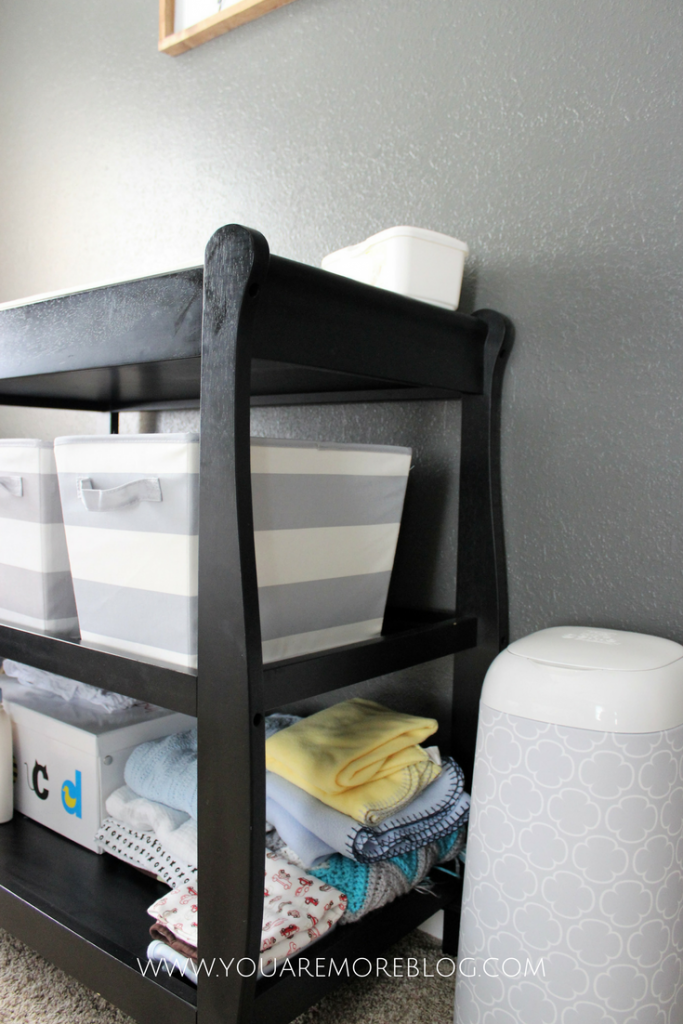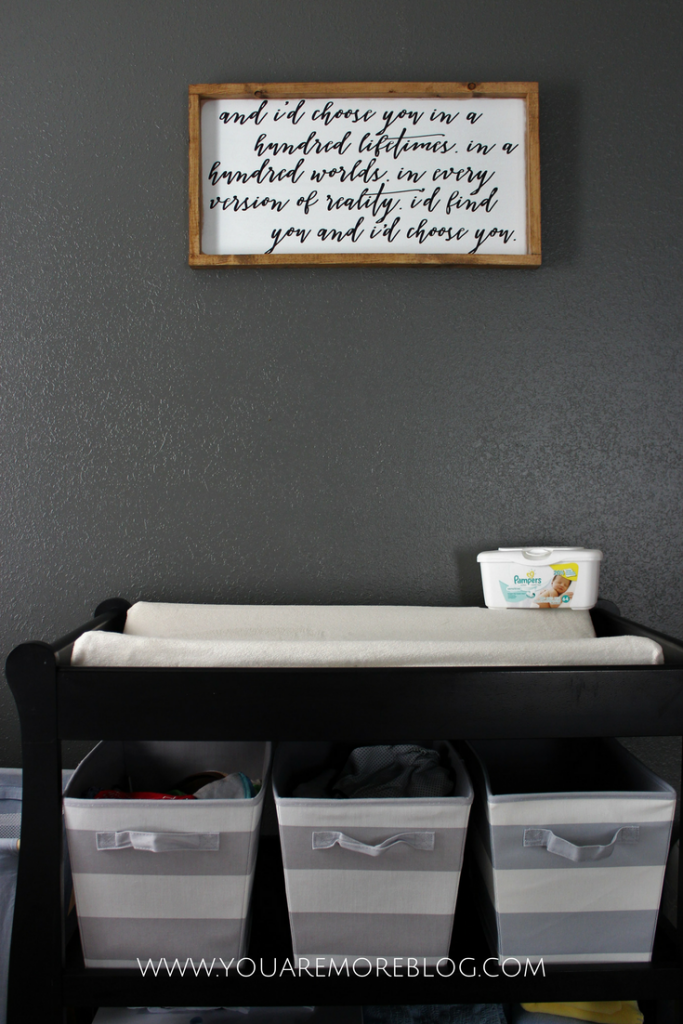 I used a few baskets to store items that we would need regularly in our room, such as sleep sacks, bibs, hats, and diapers. I also stacked all his blankets on the shelf, put a diaper pail, and a small laundry hamper to keep his clothes separate. We also used our Incredibundles box to store car seat covers, nursing covers, and changing pads that I would need to change out here and there. Everything else is stored in the boy's room.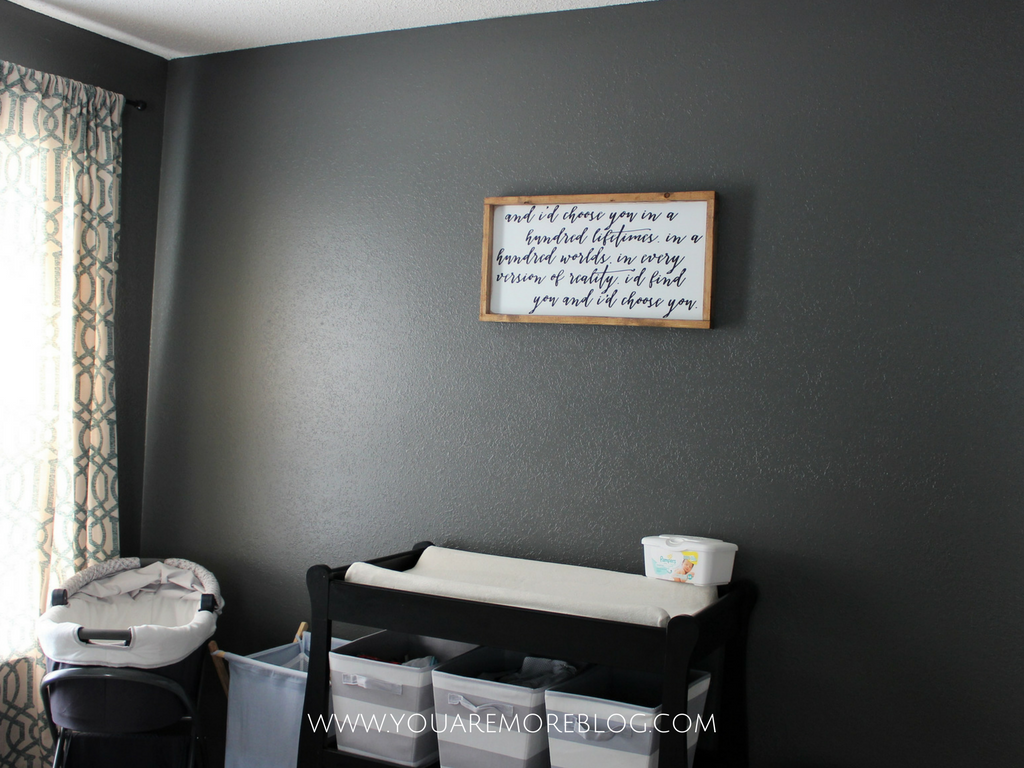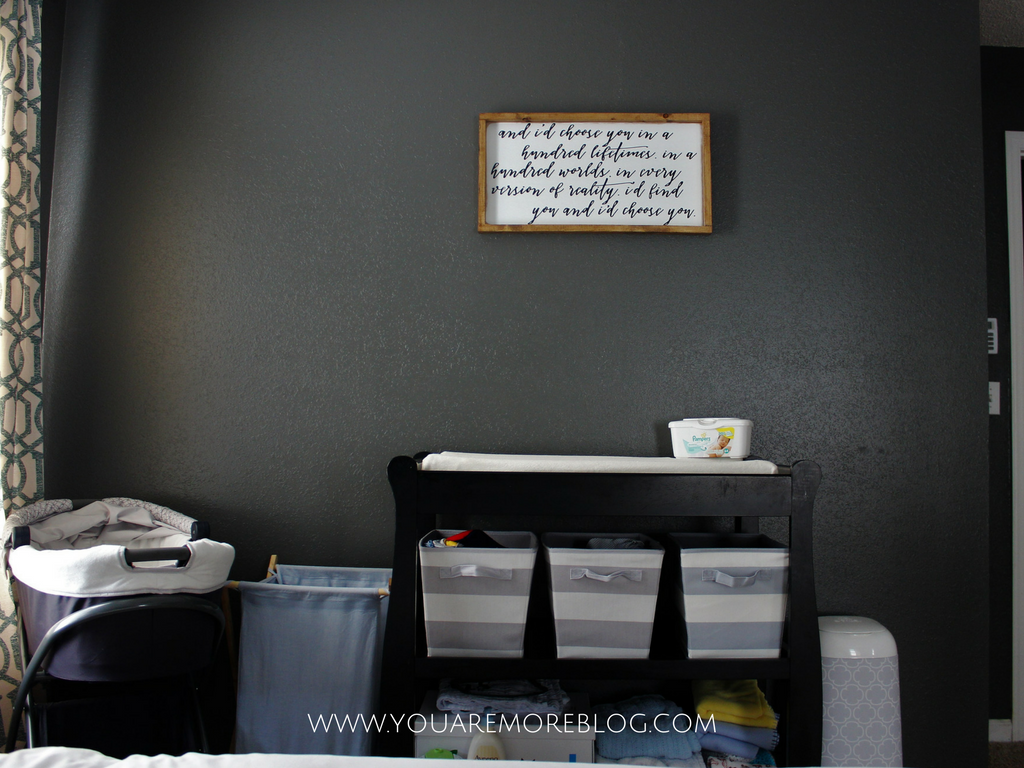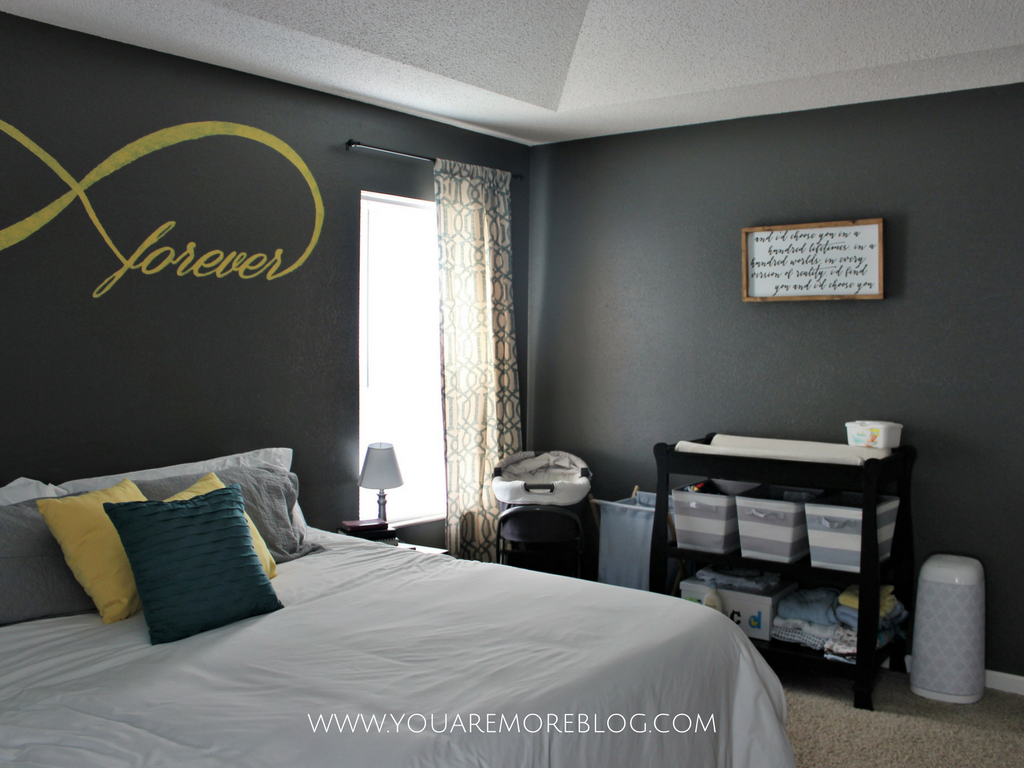 Jude sleeps in our room at night, but takes all of his naps in their shared bedroom throughout the day so he is still getting accustomed to his crib. I am so glad that I set it up this way before he got here. He has probably been our child with the most sleep problems. He was a great sleeper at 5 weeks…then the four month sleep regression happened…then he caught a cold…and I am just over here reminding myself that I will one day sleep again. So for now, I am glad he is not in the room keeping his brother up all night.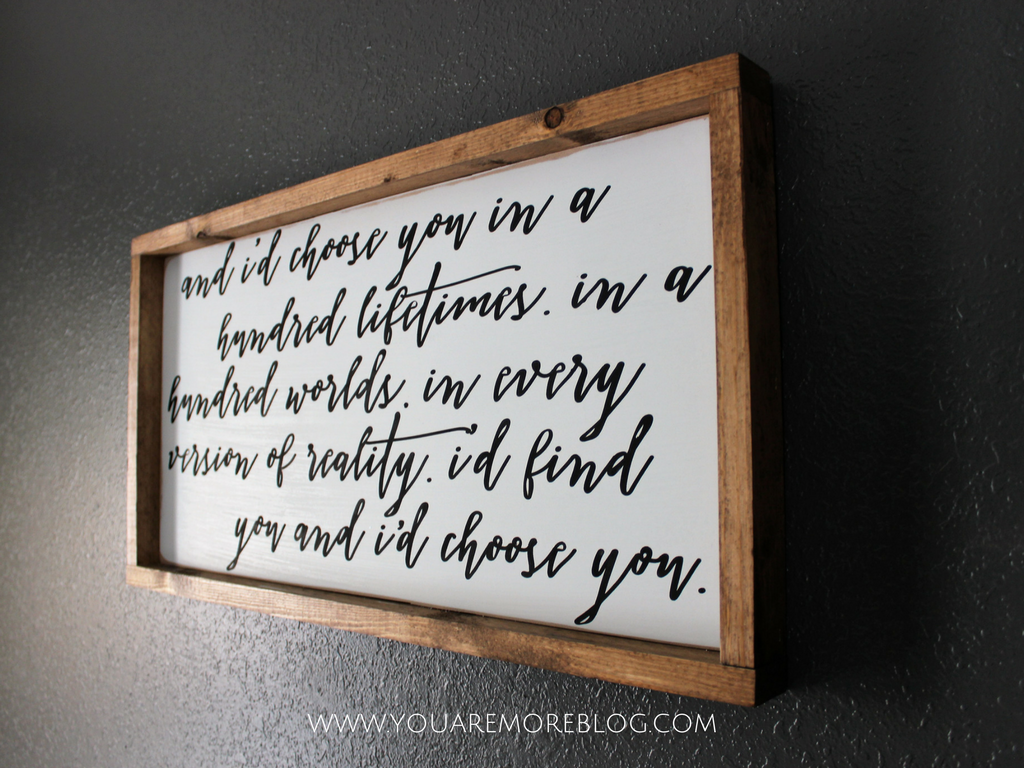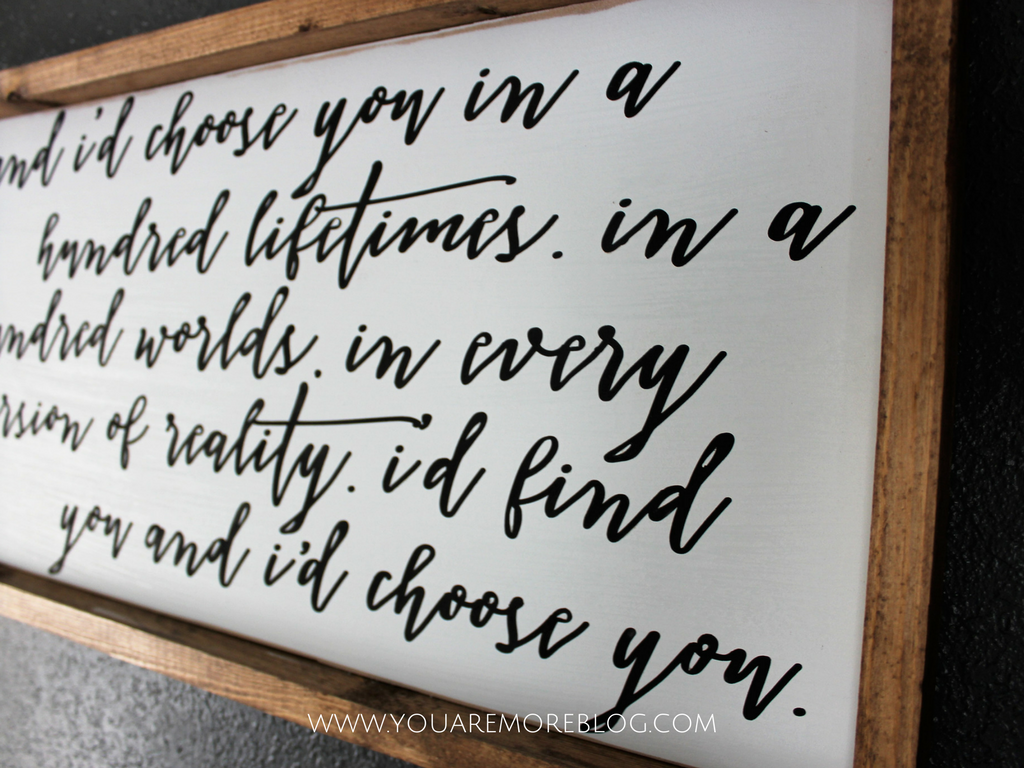 I have been in love with this quote for a long time and knew that I just had to have it on a sign. It seemed like the perfect sign to go in a master bedroom, and I knew it would also be able to tie in the baby area with the rest of the room. When I came across The Inspired Momma and her beautiful work, I knew her pieces would be perfect. I couldn't be happier with the way the beautiful sign turned out and the way it just completed this little area.
Do you have your baby room in with you? Do you create a designated space for baby in your bedroom?
(Visited 43 times, 1 visits today)