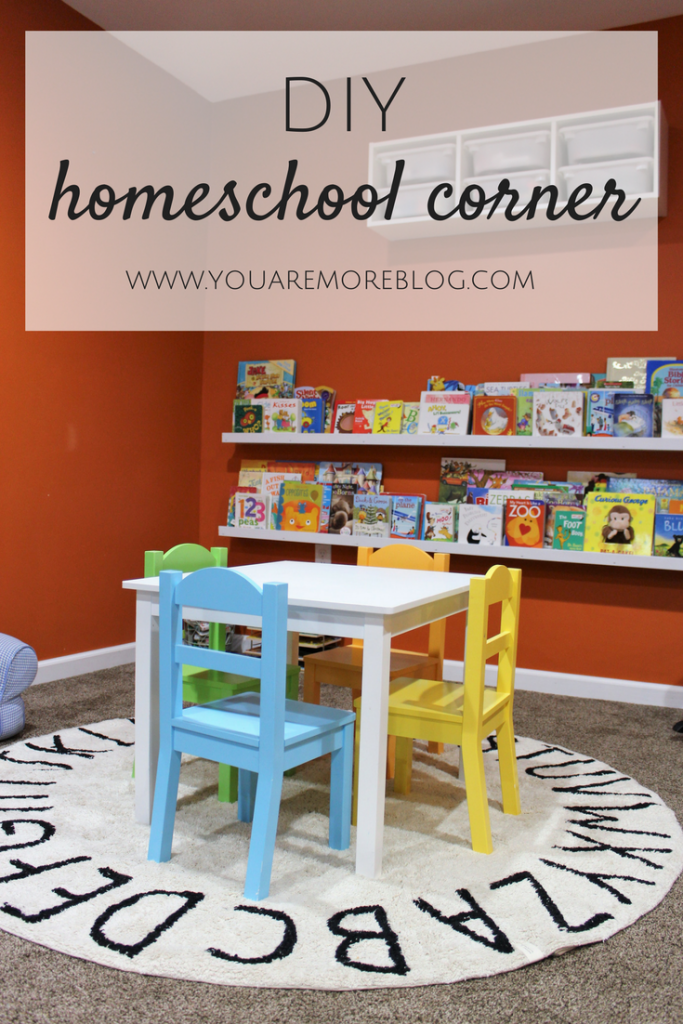 Thank you Lorena Canal for providing the rug for this post. This post may contain affiliate links. All opinions are honest and my own. 
This little corner of our house has been in the works for so long. I have been dreaming about creating a space the kids could do crafts, preschool worksheets, read books, and more. I have gone back and forth on where I wanted this area to be, how we wanted to create it, but when I finally settled on an idea I couldn't wait to make it happen.
My husband is amazing and he helped bring my vision to life, He's pretty good at that. Before I knew it, our little preschool-home school corner came to life.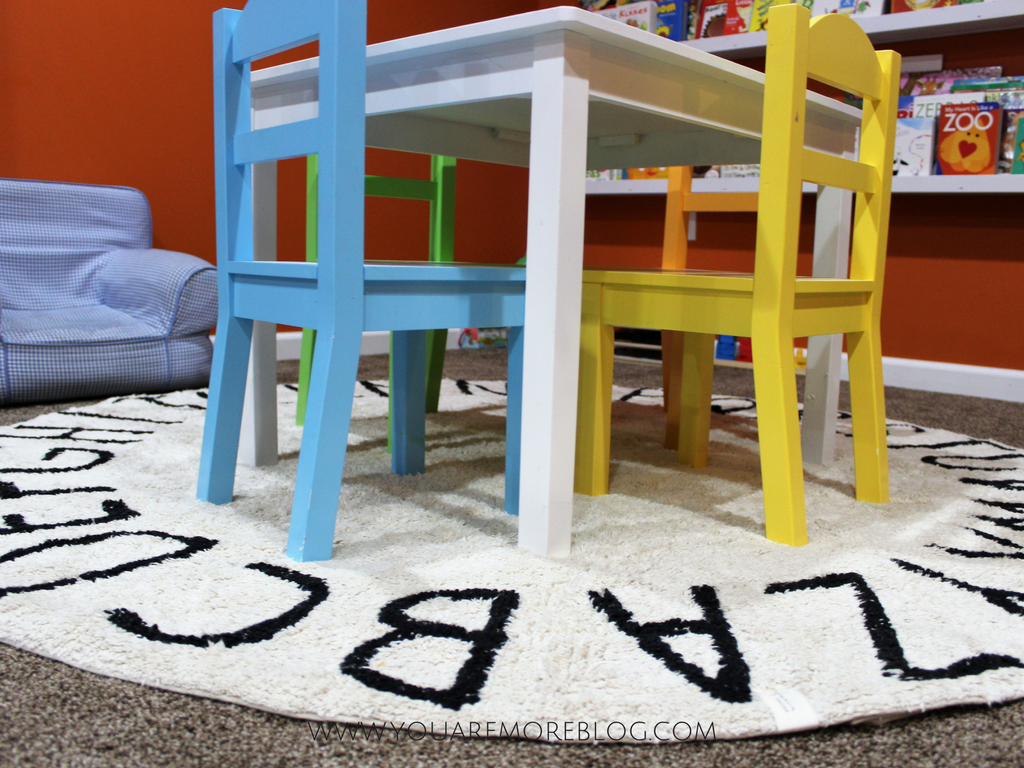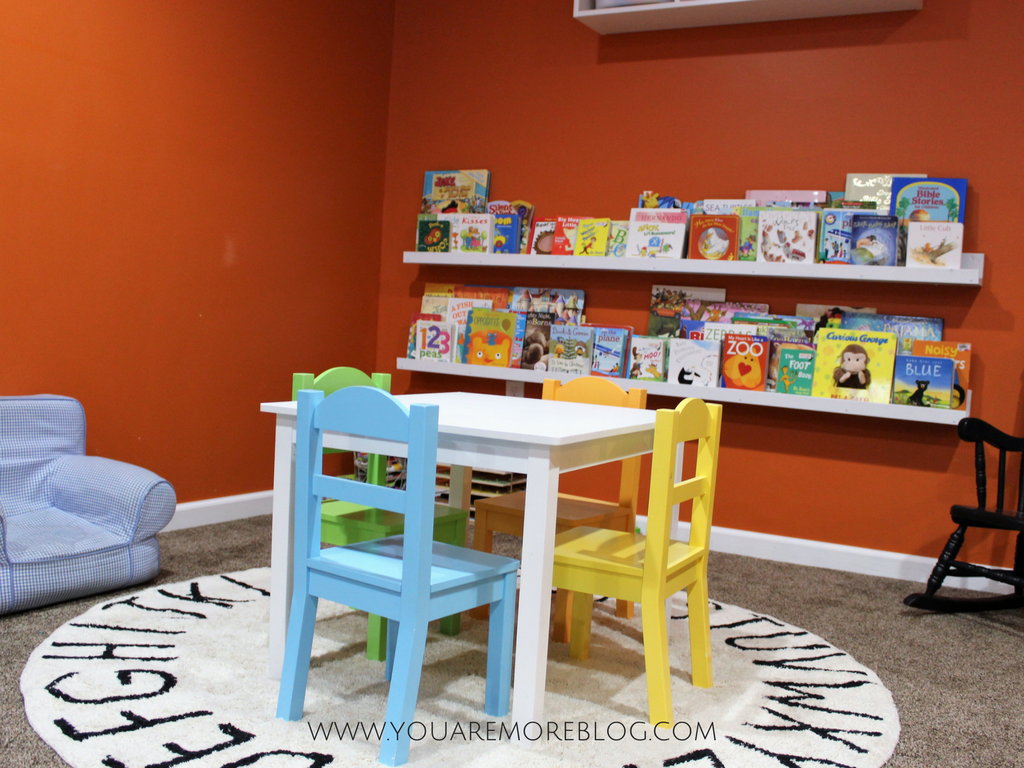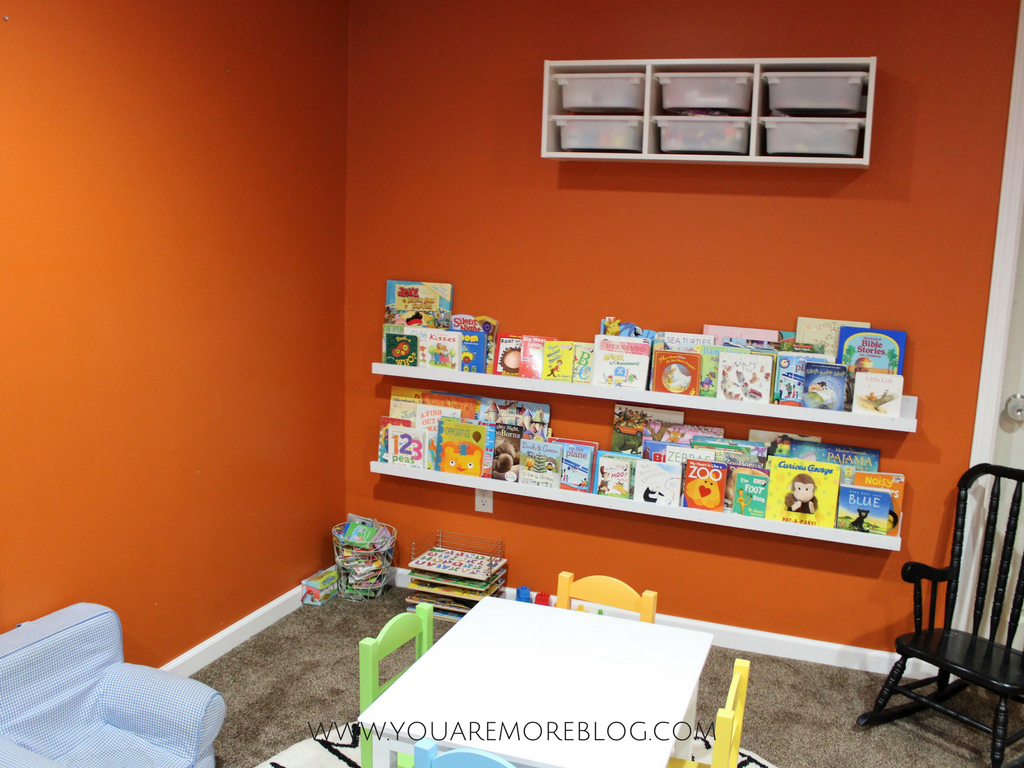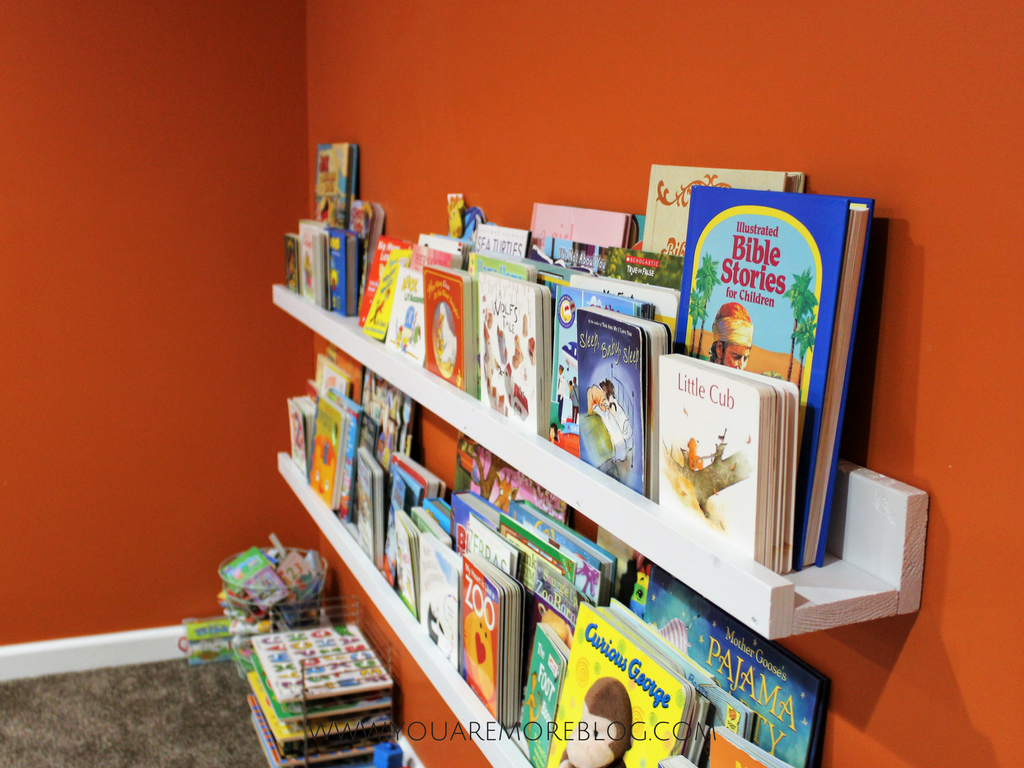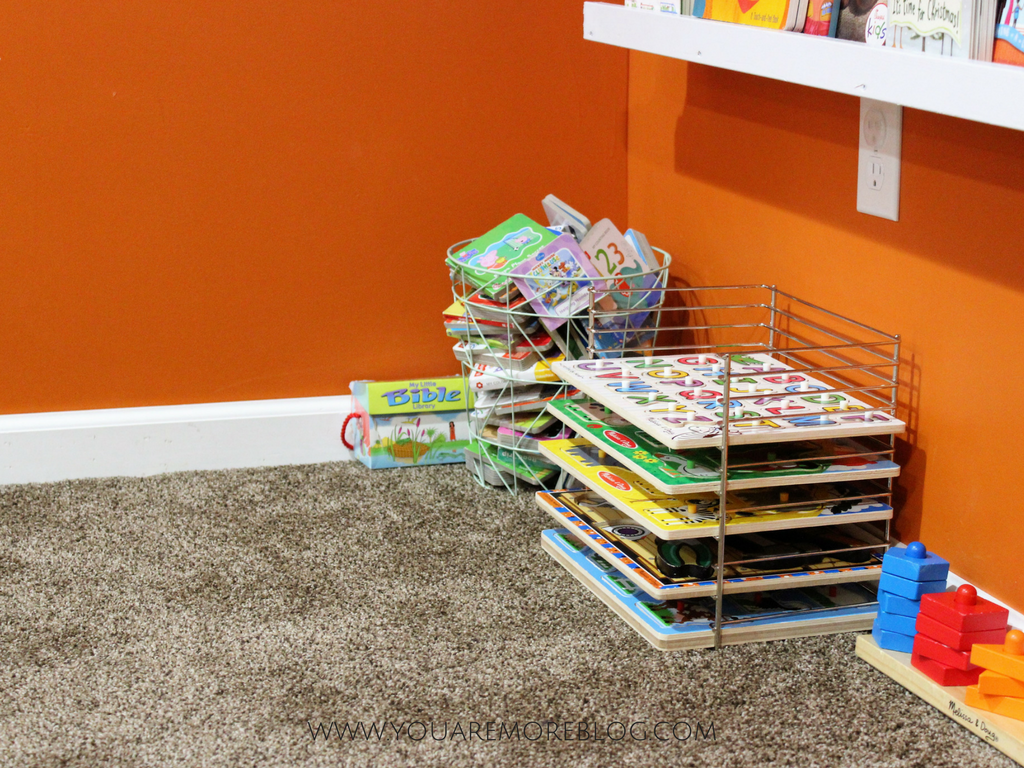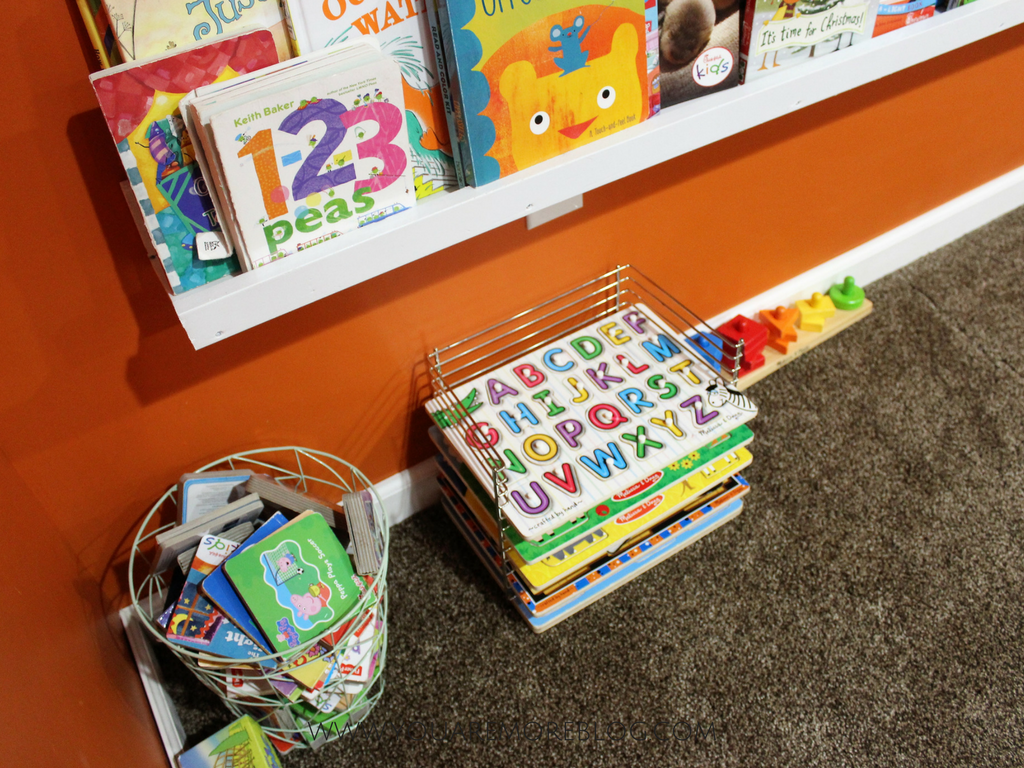 When I found this rug at Lorena Canals I knew it was perfect inspiration for the area. Did I mention it's fully machine washable? All of Lorena Canals rugs are, which makes them perfect for little feet to be running around. Kids aren't the cleanest, I am sure we could all agree on that.
I found this adorable table on a local trade site for $10! All we needed was to put a fresh coat of paint on it and it was ready.
We made the book shelves and they were less than $20! I'll share how we did it soon, but they are just what I wanted for this little space! We have so many books and I'm sure I will have to add one more of these shelves here soon. Luckily they were super easy to make!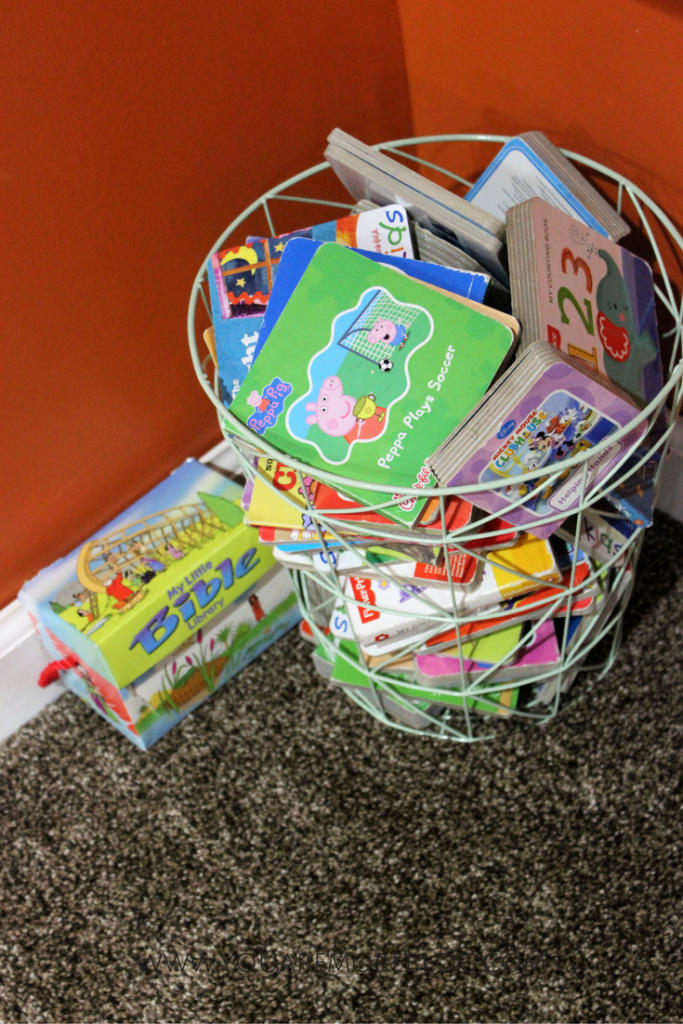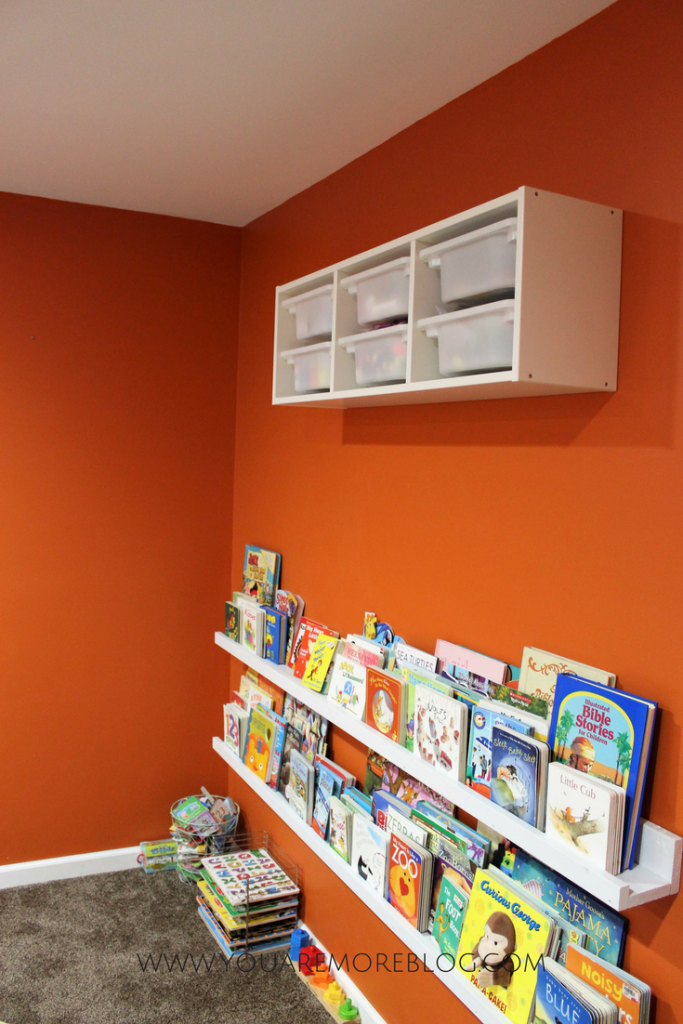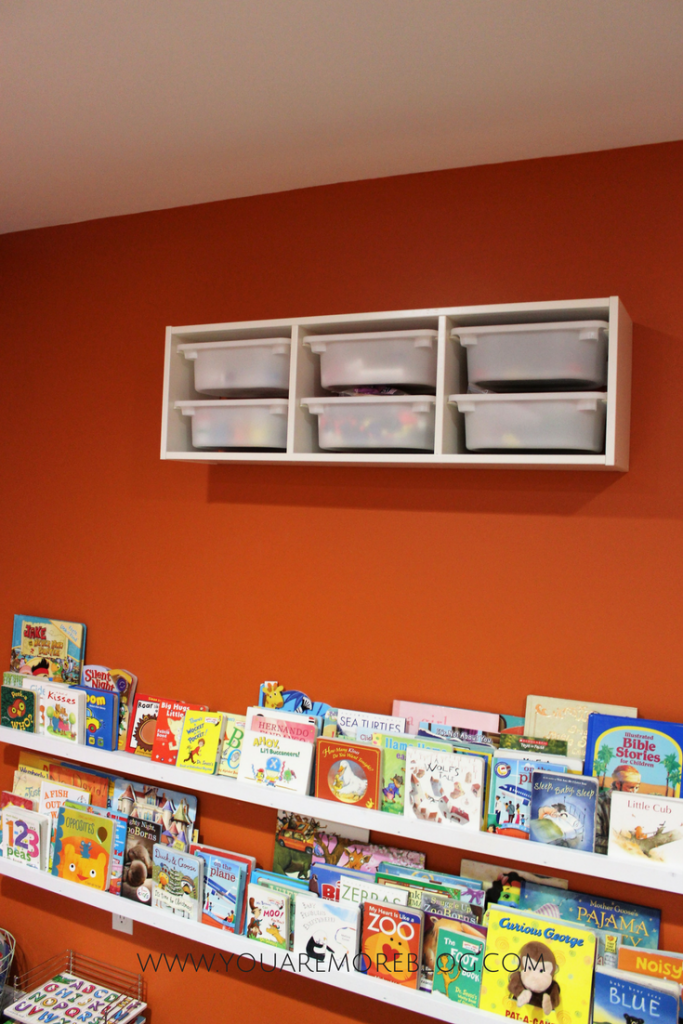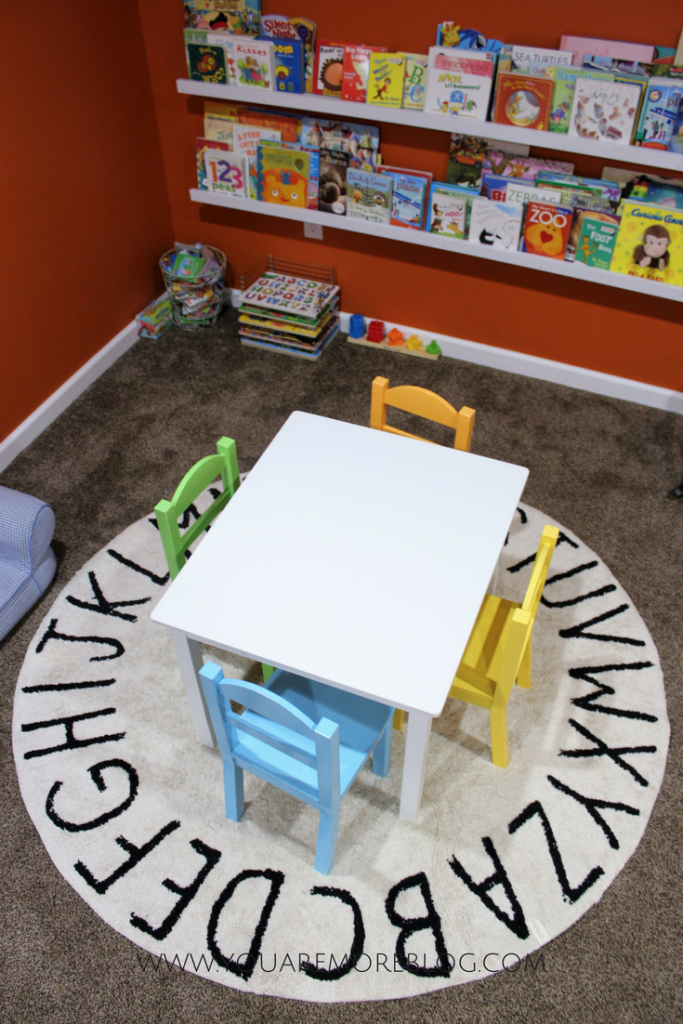 The shelf on the wall is from IKEA and I was inspired by my sweet friend Sumer at Grace, Giggles, and Naptime and her art corner. Such a creative way to store all the art supplies. My favorite part is that it's out of the kids reach, that is a big deal to me! Now they can only get the coloring supplies and paint supplies with the help and supervision of an adult. Hopefully that saves a lot of tragic moments for my walls.
We switched our basement lighting to daylight lights to make it brighter down there making it the perfect place for preschool. I'm so excited to get everything ready for the kids to start next week! Even more excited now that we have a place perfect for it!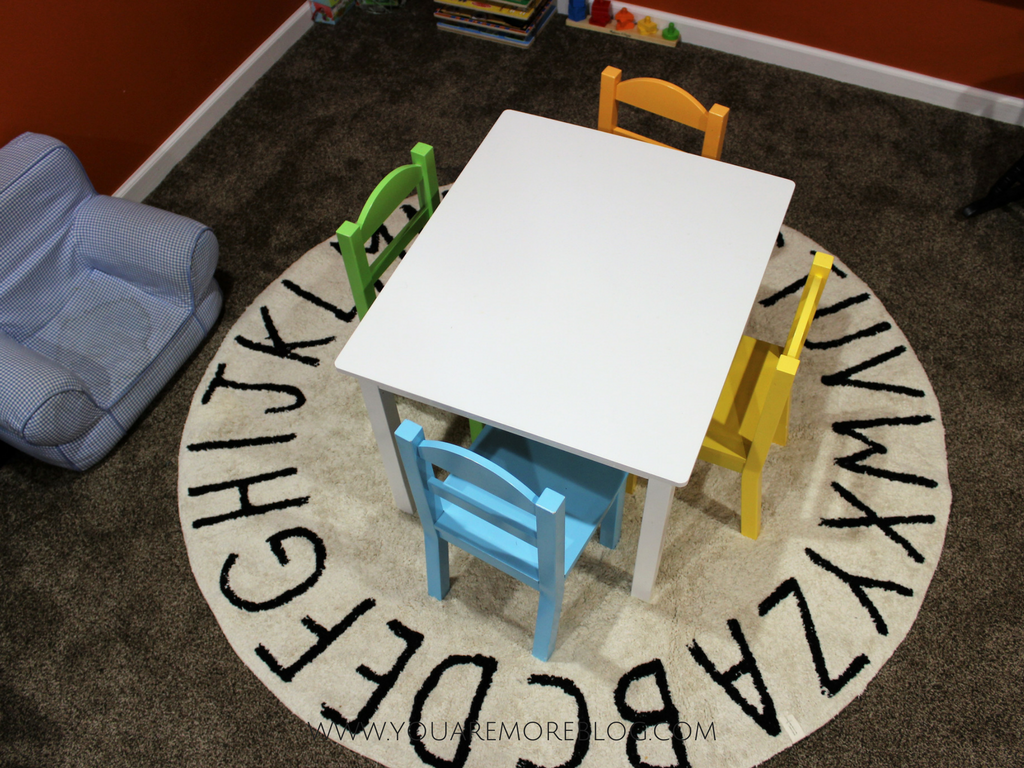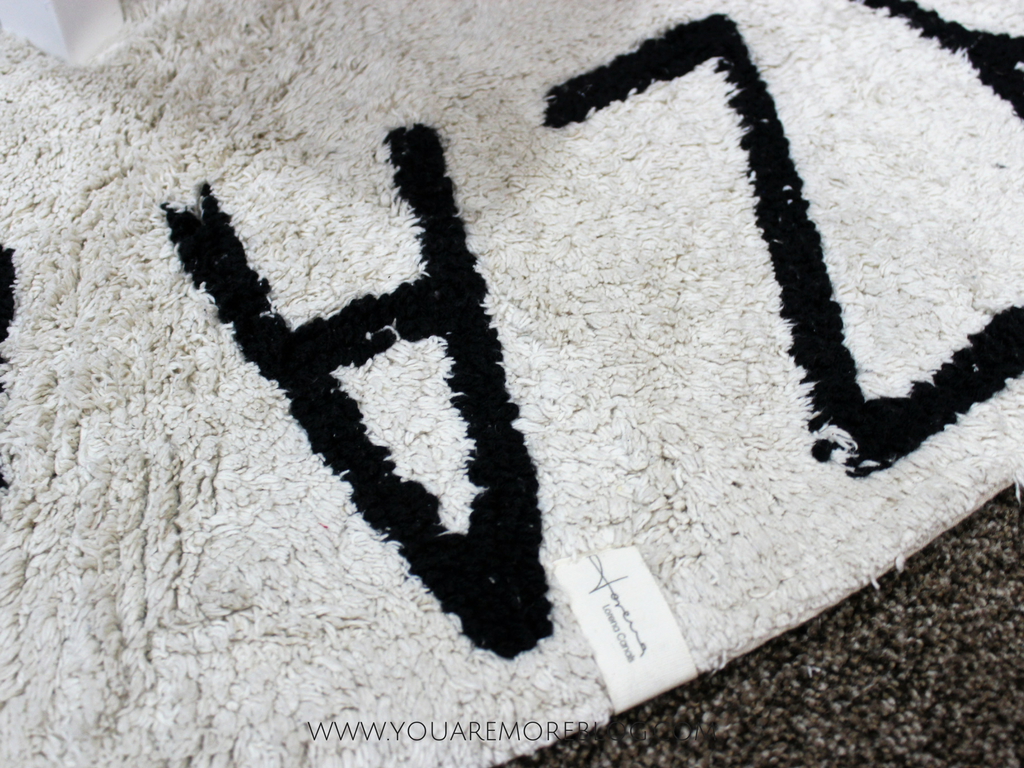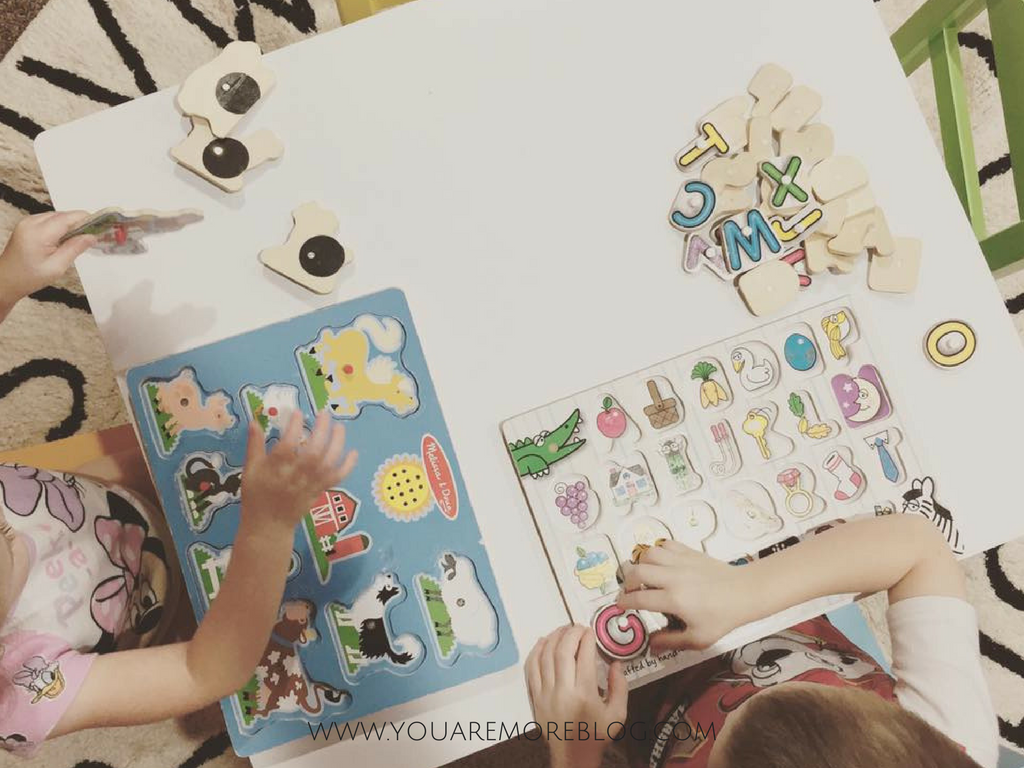 We have lived here for two years now and this is the first project we have done in the basement. We are slowly but surely turning the house into what we love. We have so much more to do! For now this will be my favorite spot in the playroom. And it couldn't be more perfect for what we need it for!
(Visited 51 times, 1 visits today)