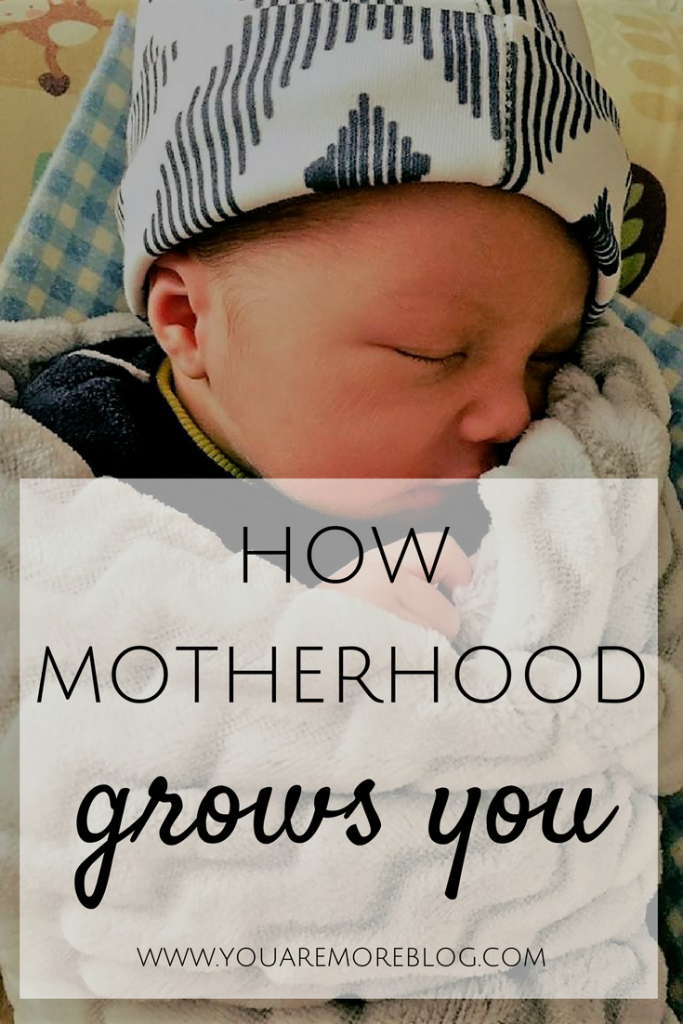 Thank you Nicole and Buccio Baby for providing the products for this post. All opinions are honest and my own. 
There is something special about entering into the world of being a parent of three. You're comfortable. It's amazing how much peace being comfortable with a new baby can bring into your life. This newness is a familiar newness. You aren't as hesitant about the world of a newborn and you almost know what to do so much that you find yourself doing it in your sleep. You fall into the season of newborn baby just like you have been doing it for years. While this precious baby in your arms may be so different from the others, yet it is all so familiar. It's beautiful.
It's beautiful the way parenthood comes full circle in this way. Each baby is a mystery, yet with each one you get more and more confident that you are exactly the right person to parent them. Though you won't always get it right, and you won't ever go a day without making a mistake, there isn't anyone who could be a parent to that precious baby better than you can.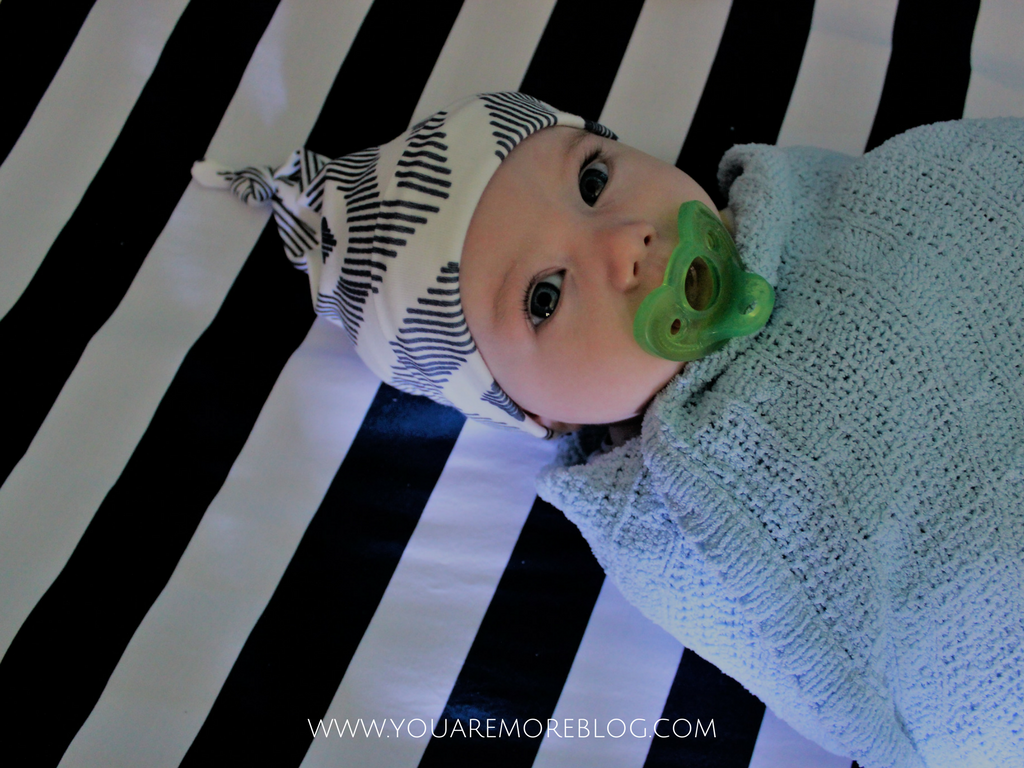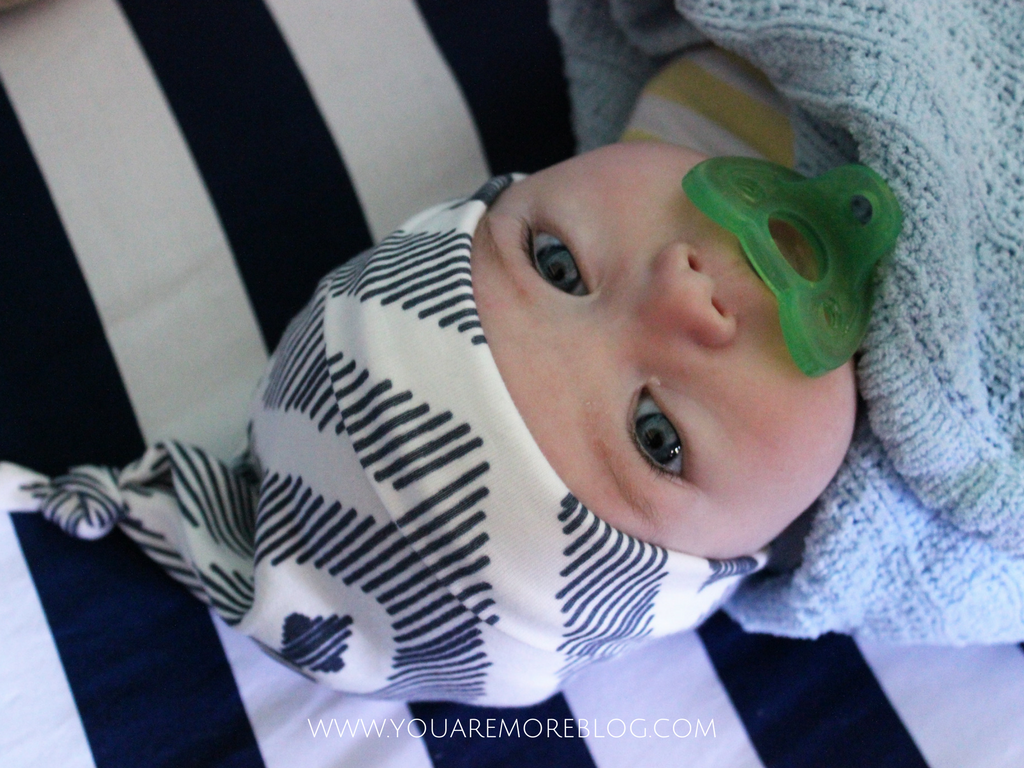 I remember wondering why I felt so different as I went in to have Jude, was I just as excited about him? There was this sense of calm, I knew what to expect, and I eased into the transition so gracefully. This new feeling of comfort in parenthood was new to me. I know I am not perfect, I know I don't have it all figured out, but it was like instantly I realized that all of that was okay. The little things didn't matter as much anymore. I found it easier to not sweat the small stuff, and all of a sudden it became much more simple.
Parenting is all about seasons of growth. You'll be amazed how much you learn about yourself along the way. You'll be even more amazed of all that needs to get worked on inside of your heart. But with each child, with each new season, you'll look back and realize just how much you have grown. Parenting is meant to refine who you are, to stretch you, to grow you, to change you. Some things may take a little longer to grasp and that's okay. Some day you'll wake up and realize that it's a little bit easier to let go of perfection today than it was yesterday, and that's growth. You'll celebrate the small victories and remember that you're growing, and that's important. You may not see it today, but you'll realize that being a mom has grown you tremendously and you'll never be the same person you once were.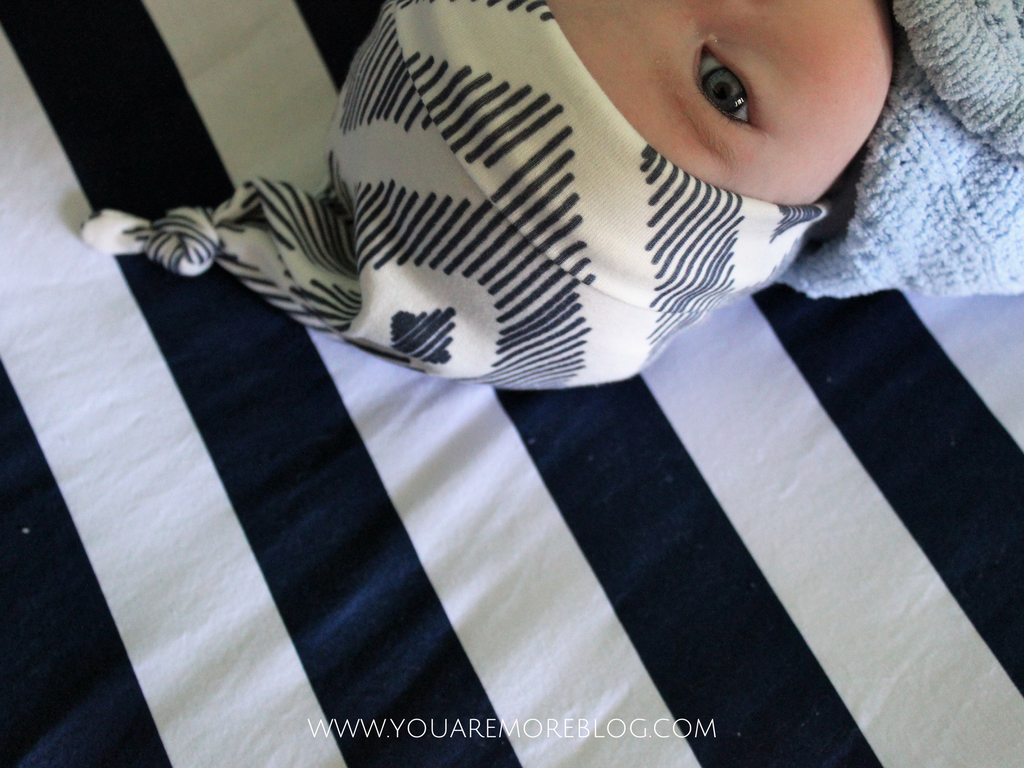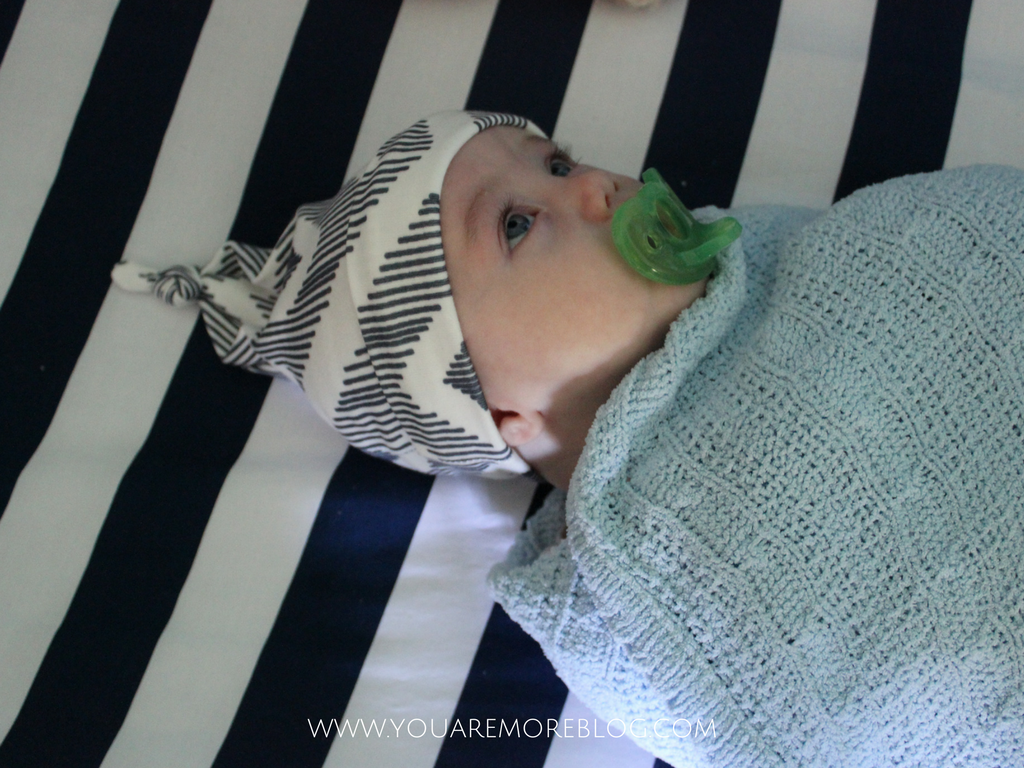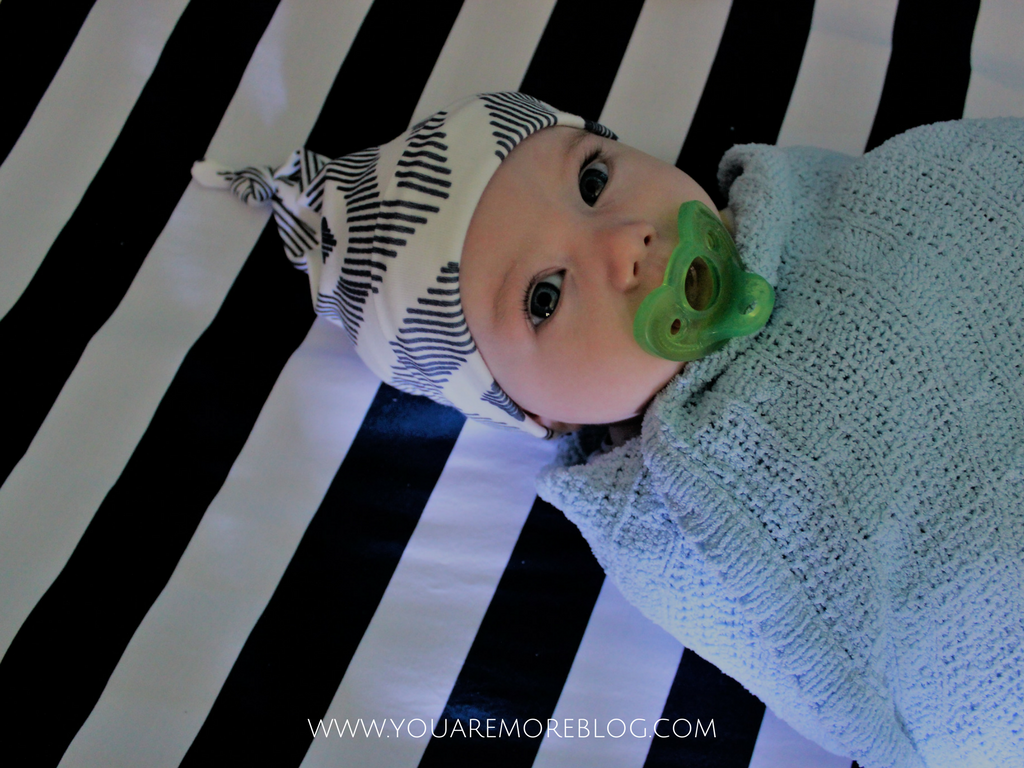 I am learning more and more to treasure every moment, to let go of the little things, to love harder than I have ever loved before, and to listen more than I have ever listened before. I am so thankful God chose me to be the mother of these three precious babies. I am so thankful that just as much as He knew they needed me, He knew I also needed them.
This beautiful knot beanie set is from Buccio Baby, aren't they adorable? I am a little obsessed with this style and they were perfect to keep Jude warm in this hospital when he was born and at home. They're comfy and stretchy, and did I mention cute? Jude gets cold really easily. Even though it's 100 degrees outside, we keep him in pants! None of my kids were like this, but his little lip quivers so we try to keep him bundled up pretty well.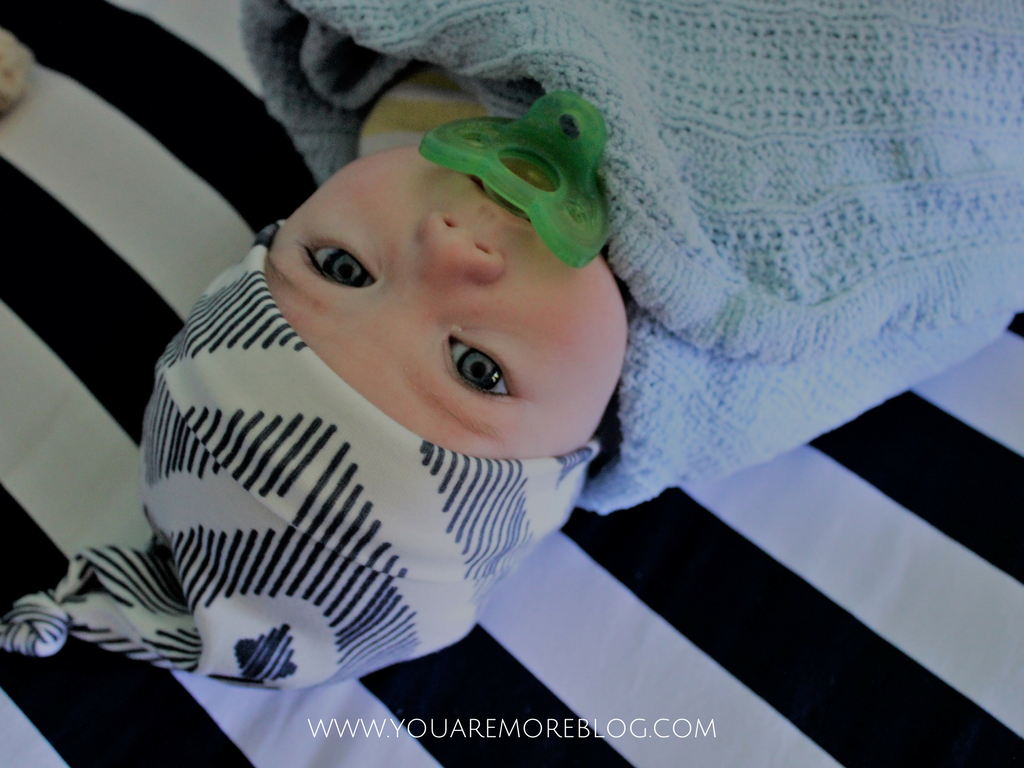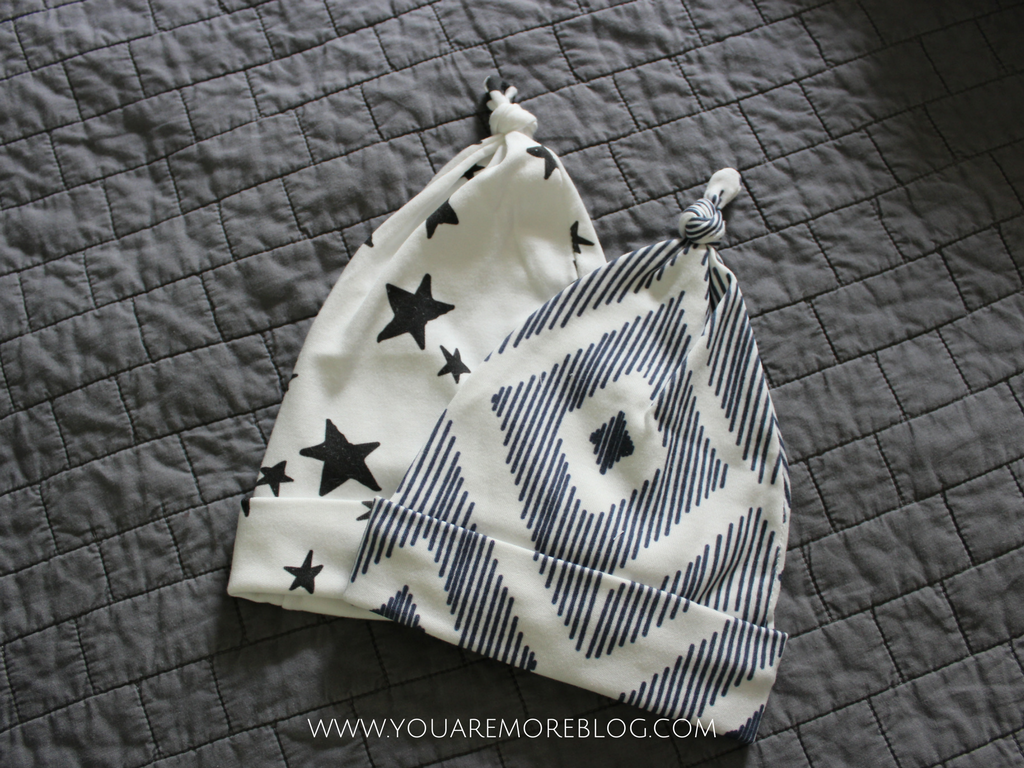 Hear all about Buccio Baby and Nicole's heart behind her shop. Then be sure to check her out because you will just love everything she has to offer!
How did you get started with Buccio Baby?
I got started with my shop because I was pregnant with my first and couldn't find any accessories that I loved that were pretty AND functional. Anything I found that was pretty was low quality and didn't work well and then anything that was functional wasn't pretty – so I made it myself. After my son was born and I started using the items I had made, I started to get requests from friends to make them some as well – and so began the
Buccio Baby Shop
🙂
What do you specialize in making?
I specialize in making teething accessories – Teething Necklaces for mama, teething loveys, teething toys, teething leashes and teething rattles.
What is your favorite thing to make?
This is a hard one. I think my favorite thing to make are the loveys – I LOVE pretty fabrics and the backing to the lovey are just SO soft. But really, I don't make anything that hate making – that's my one rule. I enjoy all of the products i make and if I don't love it I either redesign it or discontinue it 🙂
Where does the name behind your shop come from?
My shop name is my last name and essentially named after my boys – the original Buccio Babies. And the monkey's in my logo are after them as well because I have always called them my little monkey's!
Anything else about the heart behind your shop you want to share with readers?
My heart and passion behind my shop is supporting mama's. Motherhood is messy and in a time of so much competition in motherhood, I think it is vitally important to come together as a community and love and support each other. Especially during that 4th trimester postpartum period.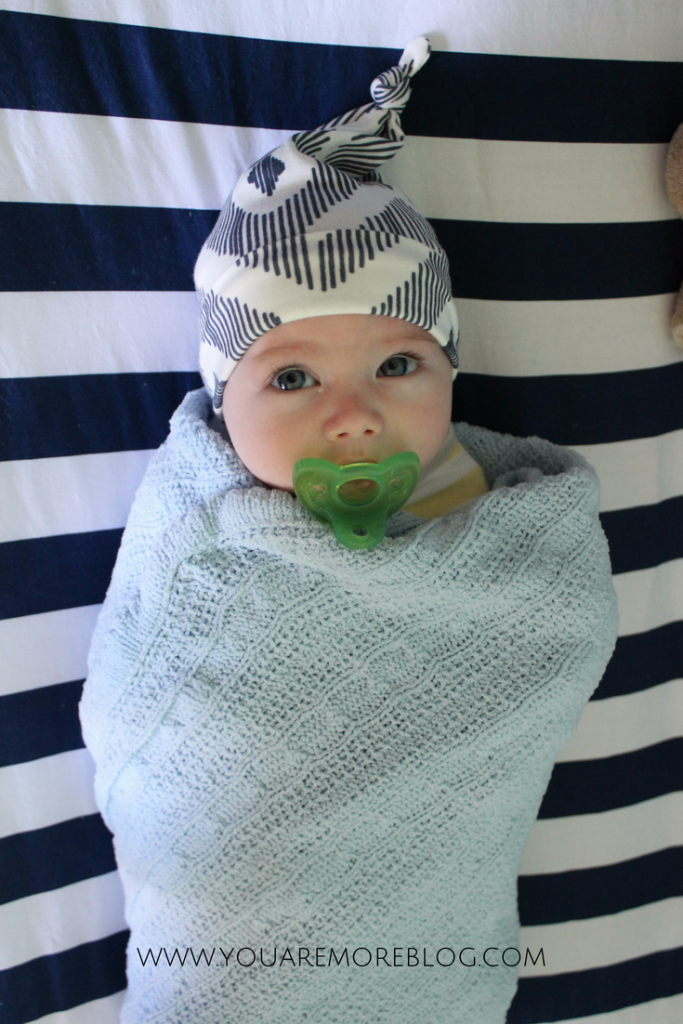 (Visited 48 times, 1 visits today)