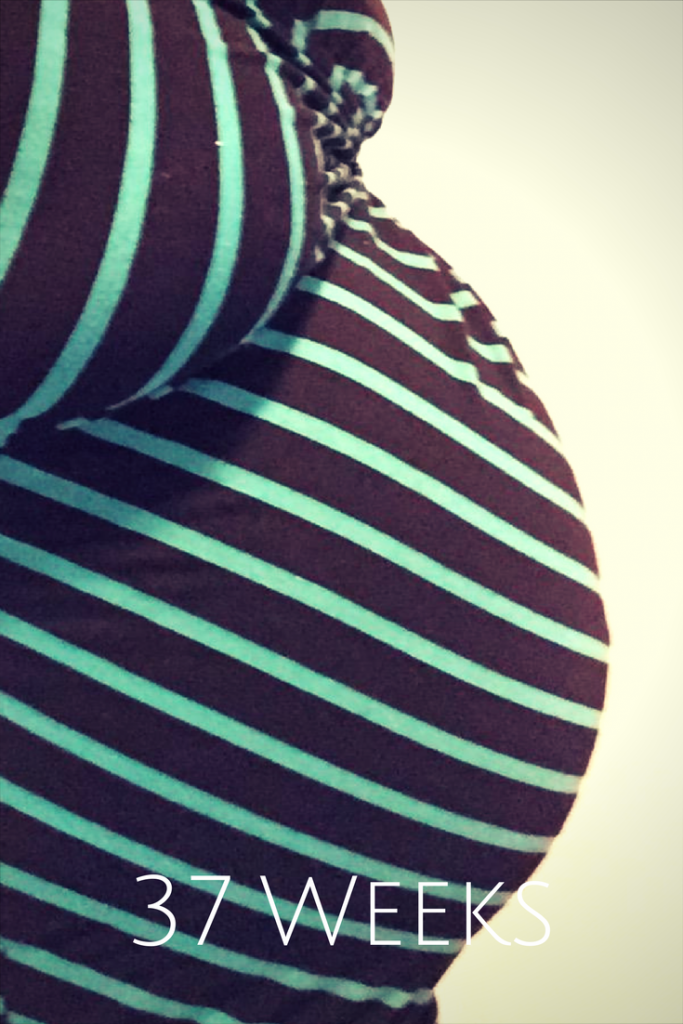 It's been a bit quiet around here, hasn't it? My energy is starting to decrease every day and I've had to let the blog take the backseat. As a work at home mom with two toddlers things get crazy and overwhelming pretty quick. I've missed writing in this space and I have a lot of good posts coming your way, but I have to divert as much energy as I can to where there is priority first.
We are just two weeks away from my scheduled C-Section, can you believe it? In two weeks I will have a sweet little newborn baby in my arms and I cannot wait!I can't wait to see how Jude fits into this little family of ours and watch Jase and Elyse become big brother (again) and big sister.
I've been busy working ahead on work making sure everyone is set for me to take some time off. Trying to make sure my husband has all he needs done and help him work ahead as much as possible. I've got the final things for baby making their way into the mail and getting things ready to leave the kids with grandparents for a few days. If only I could have a house cleaner things would be much better! I have been trying to keep it as clean as possible just in case I go into labor before my scheduled C-Section.
37 Weeks
Baby: BOY!! Jude Alexander
Mommy: I don't think I could even begin to say how ready I am! Jude has dropped and he's pretty low, so my pain has returned and it's really hard to move around right now. I'm trying to rest as much as possible now, soak up my little ones, and continue to get what I can done at home until he comes. My nesting fever has kicked into gear, I just want to get as much done as possible around the house and keep it as clean as I can until we have this baby. Especially if I happen to go into labor before my scheduled C-Section.
Big Brother: He is so ready. He keeps asking for baby Jude to come out and play with him. He wants to know how much longer, when he is coming, and when he can meet him. It's surprising how much he talks about it. He is always a bit timid when things change, so I think the anticipation of the change is making him a bit nervous. I think once Jude is here, it will be much better for him.
Big Sister: I really have no concerns about this girl. She cannot wait to have a baby around. She adores babies and the more she sees them in public, the more my heart is assured she is going to do just great. She might tend to smother him though or try to feed him cheerios, so I am going to be on constant baby watch.
Cravings: I am not sure I am craving much now. I don't have much of an appetite these days, and I just have so many acid problems. Everything I eat is so limited now!
Food Aversions: Everything with marinara sauce. It's a sad, sad thing.
Looking forward to: Having this baby! I think the anticipation of the change is harder on the kids than him actually being here right now. They are ready for the change, looking forward to it, but just this in the middle wondering what it's going to look like has everyone a bit nervous. I also think I'll be able to be a lot more involved with the kids when I have him, so I can't wait either!
(Visited 194 times, 1 visits today)