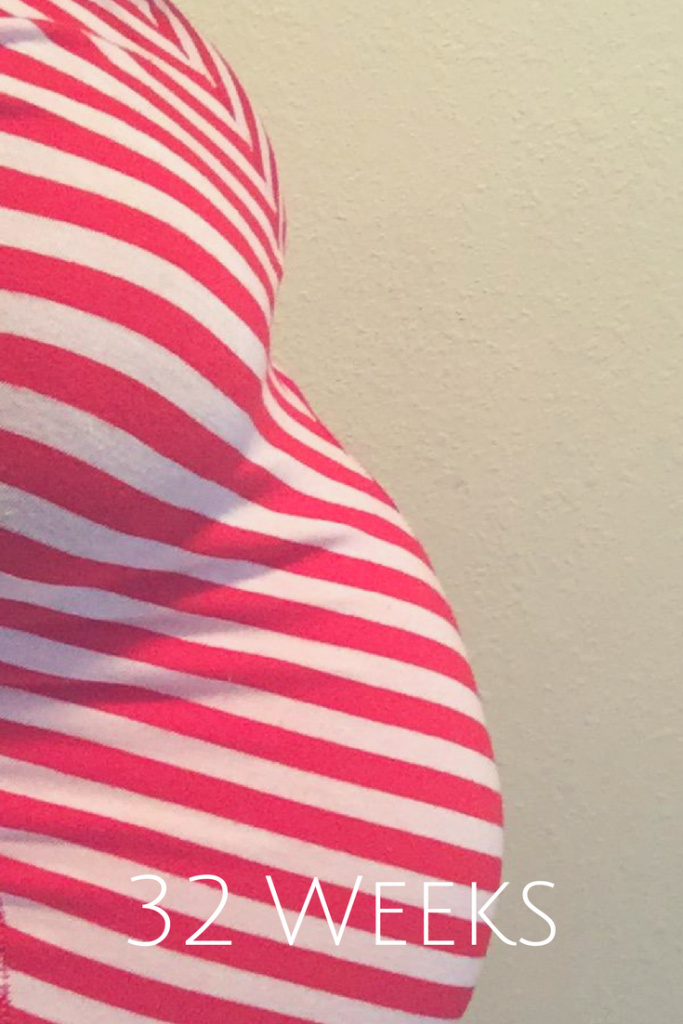 We are getting closer and closer and I cannot wait to meet this little guy!! It seems to be feeling more and more real and I just keep thinking I should probably get the clothes washed and bags packed soon. That might be a good idea, wouldn't you think?
32 Weeks
Baby: BOY!! Jude Alexander
Mommy: Physical Therapy has been helping me manage this pain so much. I still struggle in the mornings for a couple hours, but I have been able to pick up more activity throughout the day again. My nesting fever is in full force, but physically my body is like SLEEP! So it's quite the combination.
Big Brother: He has his own countdown going. Next is daddy's birthday. Then it's baby Jude! Then it's his birthday! Can't forget that!
Big Sister: She loves to give him hugs and kisses! I really think she's going to smother this kid with love!
Cravings: Watermelon. Cantaloupe. All things fruity and light. I don't want to eat anything heavy right now. I could snack on fruit all day long.
Food Aversions: Anything acidic. I will regret it.
Looking forward to: Finishing the last of the things to get ready for this little guy and meeting him!! I can't wait!!
(Visited 23 times, 1 visits today)