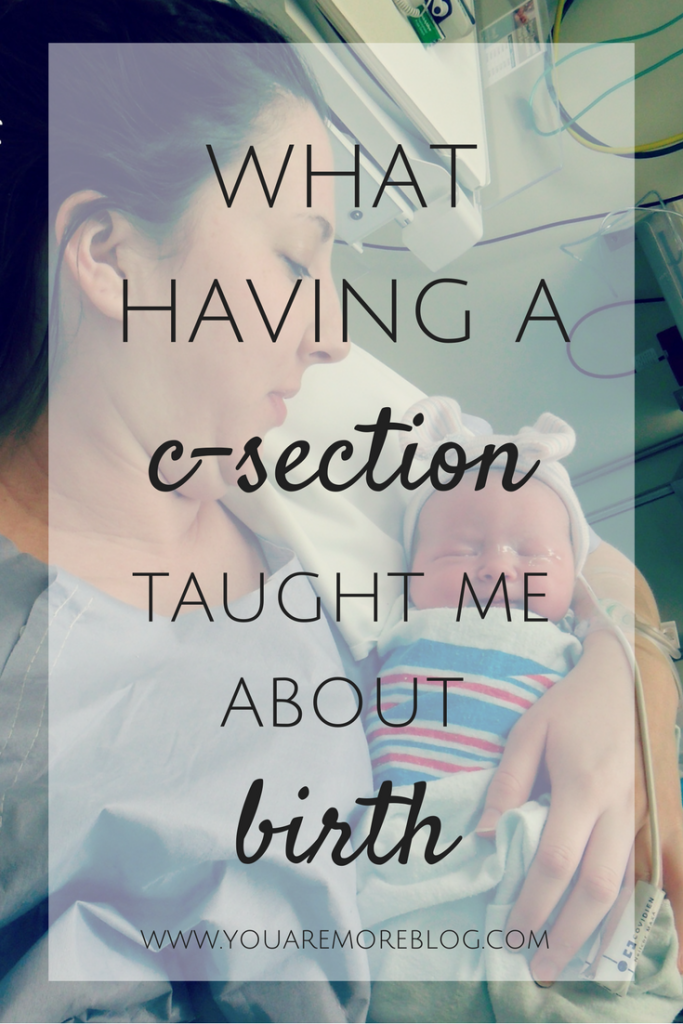 I had one thing I was holding onto as I walked into the hospital to be induced with my first child, I wasn't going to plan for anything because I knew I would get disappointed if it didn't go my way. I just wanted to trust my nurses, my doctors, my support, my body. If I thought too much about how the process should go, I would stress when it didn't go that way. I held onto that and the fact that as long as it didn't end in a C-Section, I would be okay.
I was so afraid of that word. C-Section.
And then after 14 hours of labor, a continual dropping heart rate, the nurses mentioned the word I dreaded, and at that moment I didn't dread it at all. Anything to get my precious baby boy out safely. I was exhausted. I was scared. I just wanted him to be okay. I just wanted him here.
So, we proceeded with the C-Section and he was absolutely perfect in every way. I even scheduled one with my second and have one set up for this baby!
And you know what I learned?
C-Sections aren't so scary after all. In fact, I think every soon-to-be-mama should educate themselves on the process of a C-Section just in case. Because if you know even just a little, it helps a lot. When you go in with no idea of what to expect it's definitely scary, but when you have just a basic knowledge it makes all the difference.
It doesn't matter how your baby got here. It really doesn't. There are way too many wars on natural, medicated, C-Section, water birth, home, and the list goes on. It doesn't matter how that baby entered this world, the mom who got that baby here is incredible. She deserves to be celebrated no matter how she brought her child into the world.
C-Section is birth too. I felt weird saying I gave birth to my son. I mean, did I? He was taken out of my body, did I really give birth. Yes. One hundred times yes. I laid on that table and allowed myself to be cut into for the safety of my baby. I didn't push, no. But I labored, I went through the surgery, I went through all the medication, all the healing and post-delivery recovery. I birthed that baby and no one can tell me differently.
Being a C-Section mom has taught me just how little all of that really matters, even when the world around us tells us it does. I know what it's like to feel disappointed. I know what it's like to feel less of a woman. I know what it's like to question why things went wrong. But in the end, all that matters is that precious healthy baby finally being placed into the arms of their mother. Let everything else disappear at that moment, all the feelings of inadequacy and all the comments others may have said, and look at that baby. What a rock star you are allowing yourself to go through whatever it took to bring that precious child into the world. Be proud of your C-Section sweet mama.
---
Hear what other moms have to say about what they learned from having a C-Section: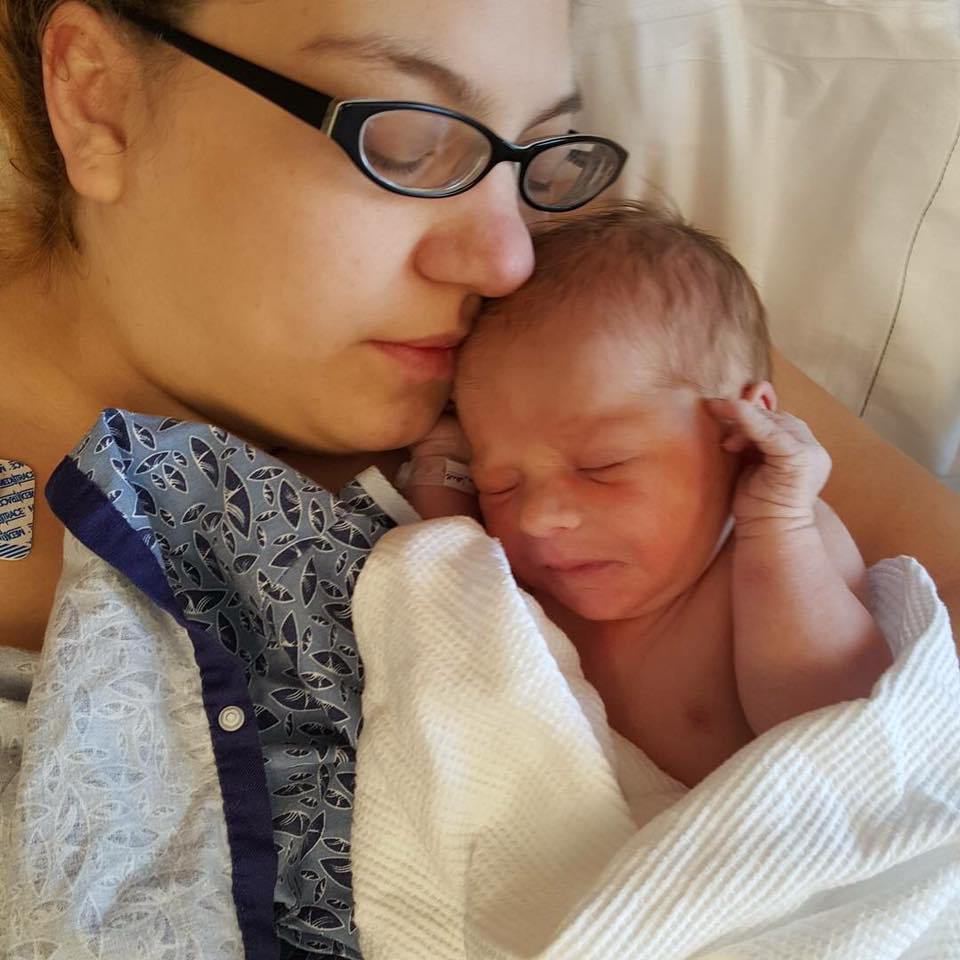 "We can do whatever it is that we once thought we couldn't. I was terrified of a cesarean the first time around and now I'm planning my third in the next year or so!"
|| Lauren Bellows at Bellows in the Berkshires ||
"Birth can be the exact opposite of how you thought it would be, but it can also be exactly how you want it to be."
|| Hanna Smith at Platforms and Pacifiers ||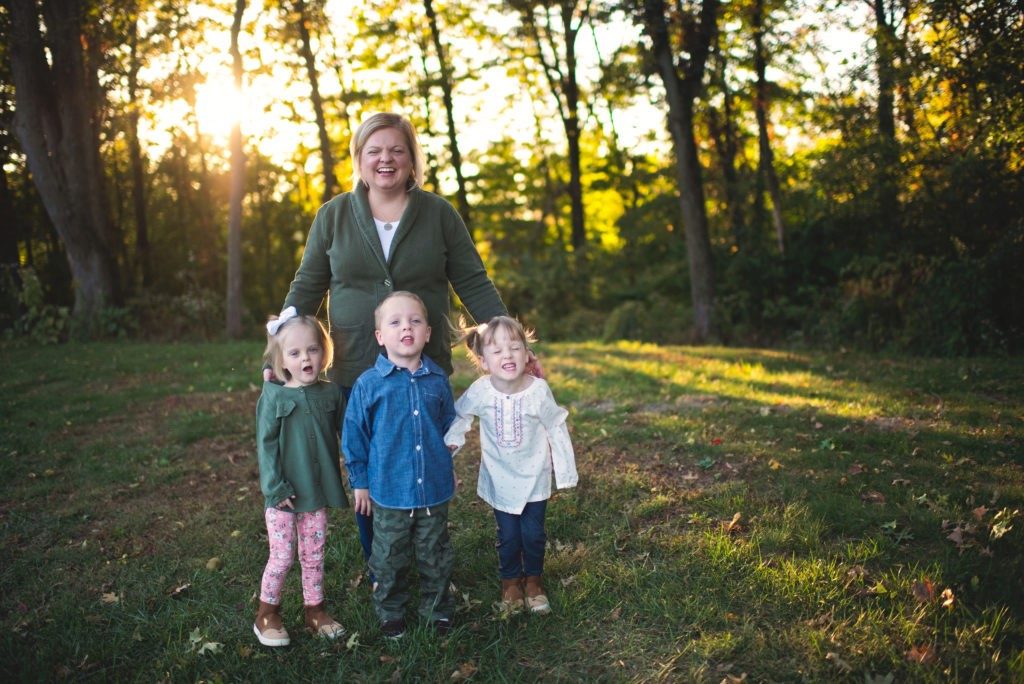 "It has taught me even more that no two woman are alike so no two C-Sections are alike. We're cut differently, we recover and heal differently. I love that although our journey can be similar, everyone has their own unique story!"
|| Angela Fry at The Triplet Farm ||
"How strong I am physically and mentally."
|| Kristen at Love, Lipstick, and Pearls ||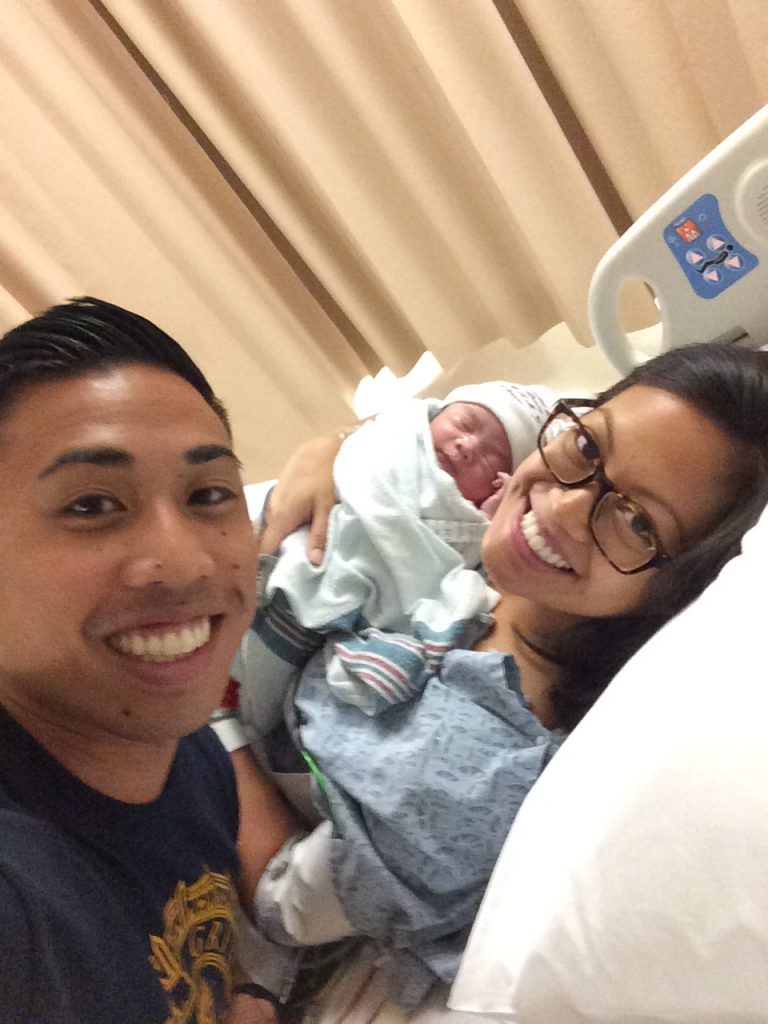 "Birth is birth. Whether you're pushing a baby out of you or getting it cut out of you, your body just grew a human and did an amazing thing. C section or natural… women are amazing creatures."
|| Justine at It's Always Sunny in June ||
"You have little control on how your baby will enter this world. You do have control on choosing a medical team that will support you in the event your plan has to change."
|| Catherine Short at A Short Blonde ||
(Visited 194 times, 1 visits today)