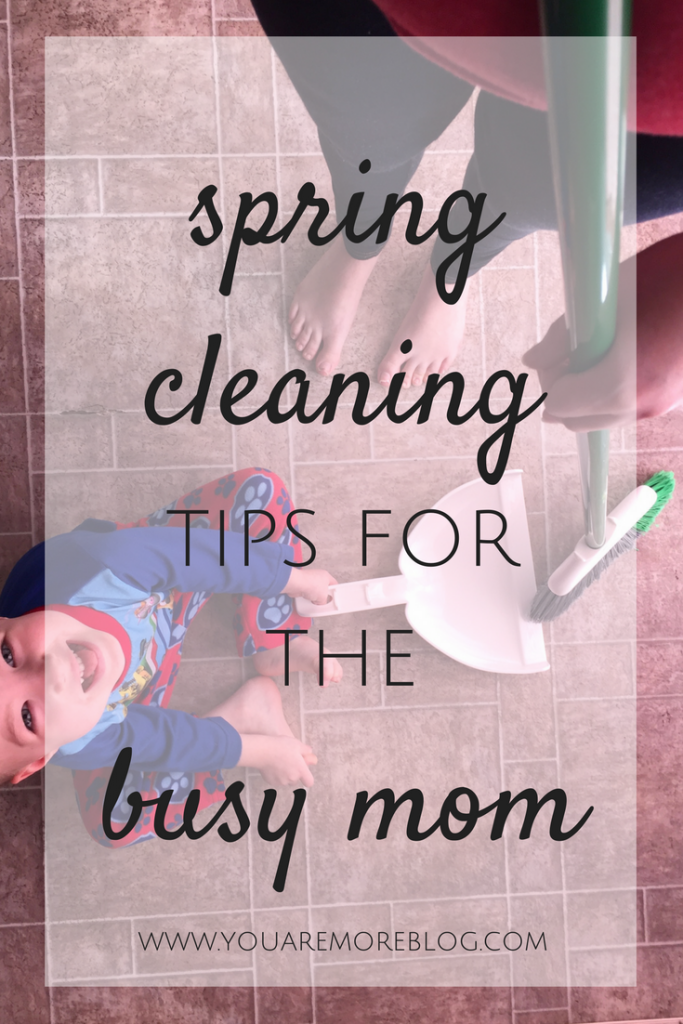 Spring cleaning is here! There is just something about that spring breeze in the air that gives me motivation for all things cleaning, add nesting on top of that, and this year my spring cleaning list is never ending. I know to some of you, spring cleaning doesn't seem very exciting. In fact, some of you might have nightmares about your mom going crazy around this time of year and your social life being traded in for weekend chore lists a mile long. Add in being a busy mom already struggling to keep up with the day to day maintenance of your home, and spring cleaning could be giving you nightmares. I get it. Trust me, I do.
As a busy mom myself, I look at my spring cleaning list and easily get overwhelmed with everything I want and need to accomplish. So don't worry, I'm not going to leave you hanging. I've got some tips to make tackling your spring cleaning list this spring much easier!
Make a list. Contrary to what some of you long time readers may think, I really am not a list person. I usually just like to fly by the seat of my pants. Yet, you see a lot of lists shared here on the blog because without them I find I lose my sanity. Sometimes my brain is going a hundred miles an hour in a hundred different directions and it stresses me out. I find that writing it out helps me visualize everything and tackle it one by one, instead of stressing out over everything I need to do. It also helps me to accomplish more working on one project at a time instead of trying to do everything at once and only half finishing multiple jobs.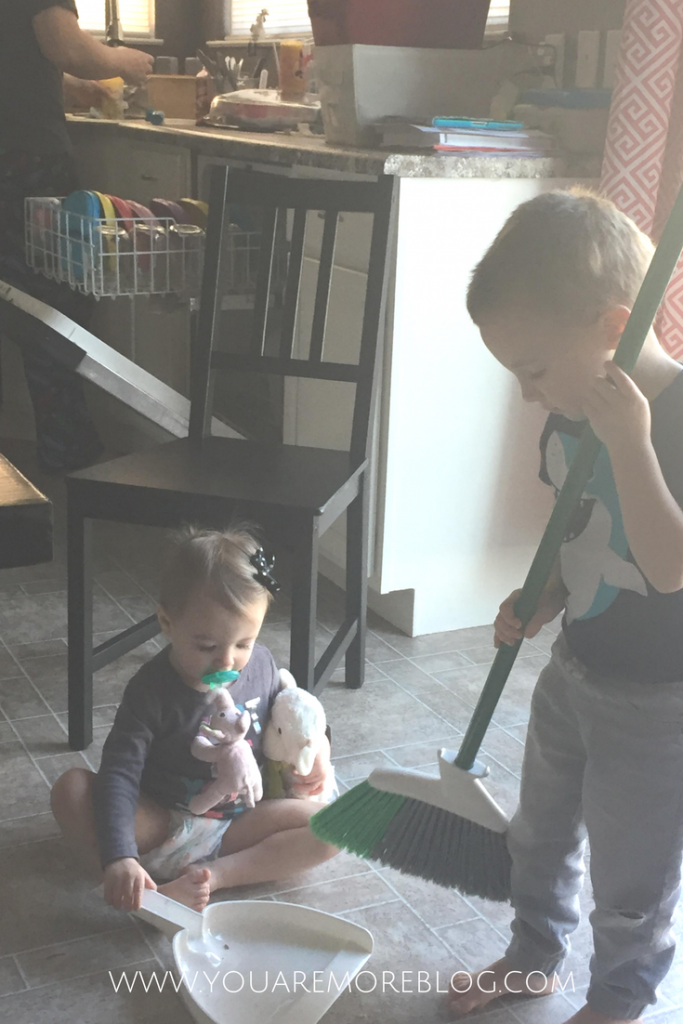 Let your kids in on the action. Spring cleaning can become complicated when you have children running around you and undoing all your hard work. For those of you with young kids, letting the help can also end up being not so helpful. That's why I say, let them in on the action! Give them a job to do that makes them feel like they are helping and in turn it actually does help you. You may ask them to dust, and I'm sure you will have to dust the same areas, but them staying busy and not undoing all your hard work is helping you!
Purchase all the products you need. Look at your list and see the tasks you have ahead. What do you need to make those tasks run smoothly? Do you need a new broom? A new mop? Some new dust cloths? Be prepared!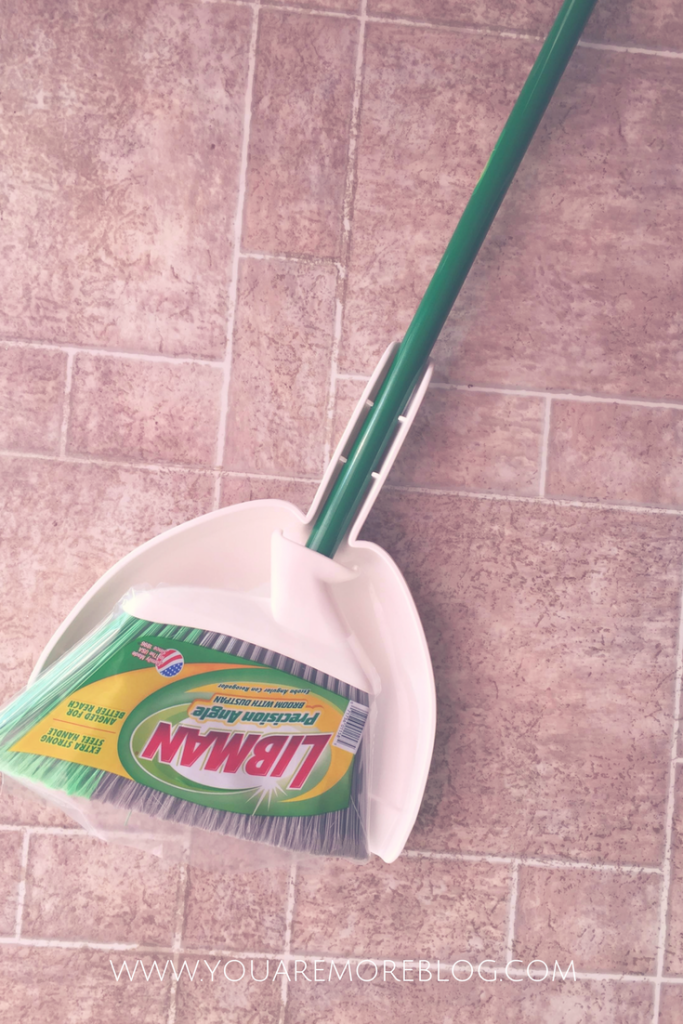 I went to Walmart to pick up a new broom, I can't tell you the last time I replace ours and it was holding so much dust. I came across this Precision Angle Broom from the Libman Company made to reach perfectly under cabinets and tight corners. You wouldn't think a broom could make such a big difference in your spring cleaning, but this precision angle broom does! It's made with quality fibers built to be durable and last a long time. It's been perfect for my spring cleaning! It amazes me how much dust makes it behind my refrigerator and washing machine, or should I say the amount of cheerios I find behind both? Toddlers have talent friends.
The Libman Company has been in the business for 120 years and they know their way around cleaning products! The family owned business has made quality their priority, offering the finest USA-made brooms, brushes, mops, and cleaning tools
Sign up for The Libman Company newsletter and download a coupon to get $3 off your very own Wonder Mop!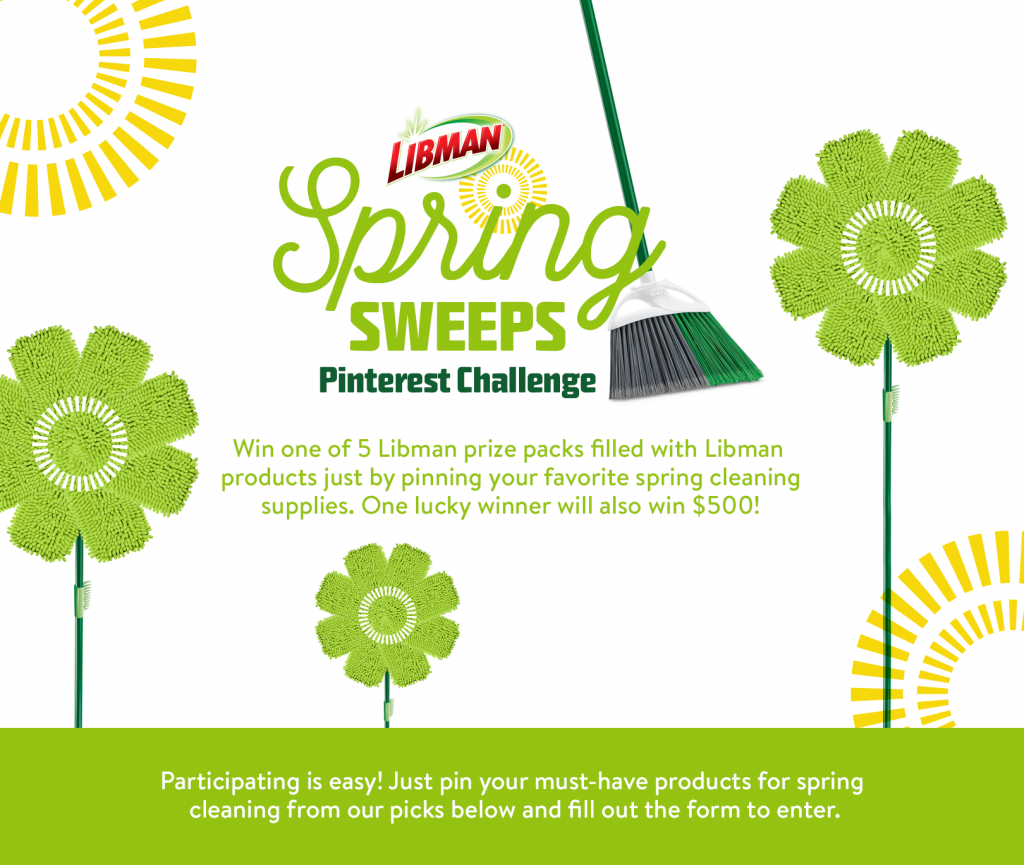 Also, you can enter The Libman Company's Pinterest sweepstakes by followingThe Libman Company on Pinterest and re-pinning from their sweepstakes-specific board. Create a "Spring Cleaning Toolkit" using images of The Libman Company's products and Spring cleaning tips from the pinboard, and then enter your information on The Libman Company's Facebook page. Invite your friends to enter as well!
Prize: 5 winners will receive a "Spring Cleaning Toolkit" comprised of Libman products, and one additional winner will receive a prize package plus a $1,000 cash prize.
(Visited 108 times, 1 visits today)