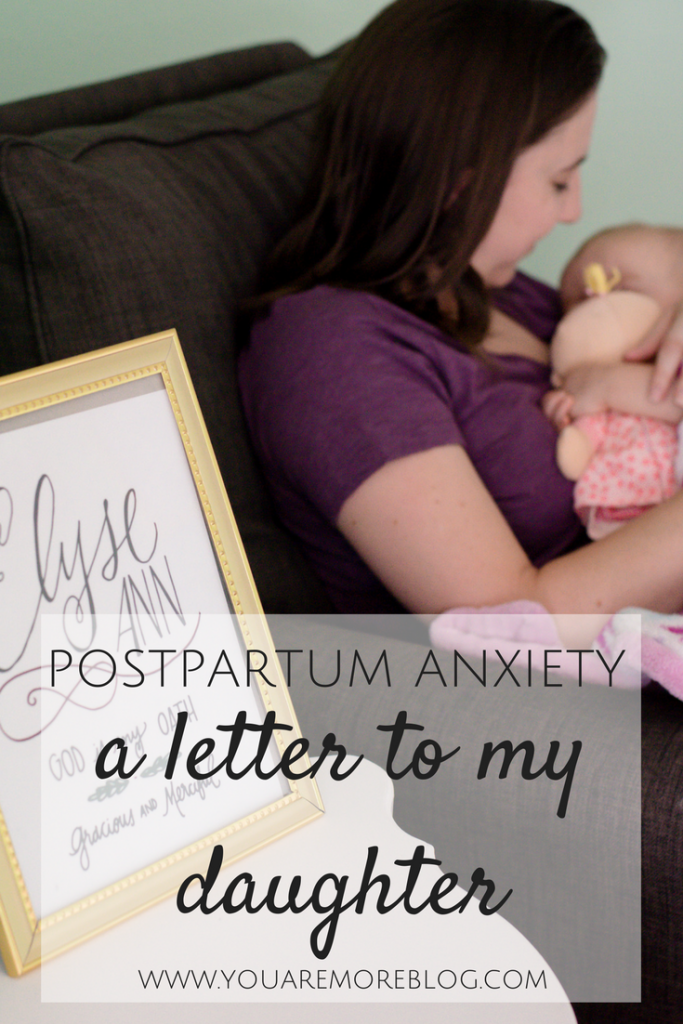 I've sat down to write this post numerous times over the course of the last two years, but instead I could never find the words. I was in the middle, in the thick of anxiety, and sitting down to write about it just made it seem harder. It made it seem like this was the way life was going to be forever. I would sit, open the computer, and think of you. Think of how bringing you into this world brought up some very deeply buried hurts and fears. My eyes would well up with tears and I would run to your room and pick you up. I decided holding you and rocking you was the way I wanted to spend those first couple years. Instead of writing through it every time, I wanted to hold you.
I don't know what it was about you during this season, my precious baby girl. But I would hold you and breathe your scent in and I could feel the world calm around me. I would sit in silence and pray over your little life as you slept gently against my chest. I would bring you into bed with me every night and snuggle you until we both fell asleep and your daddy would gently move you to your bed. You were calming. You were healing. You were a breath of fresh life.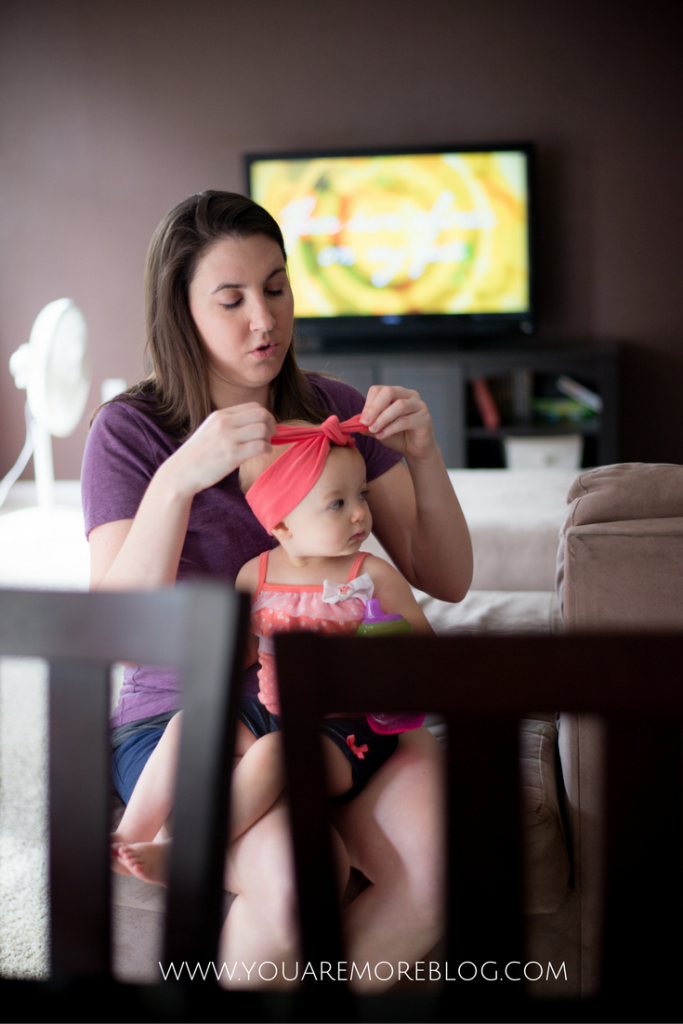 I don't know if I will ever know what it was about you during one of the darkest seasons of my life that brought so much hope. But if I had to guess, I would say it was simply you being that hope. Hope for change. Hope for different. Hope for better.
Your little life baby girl, it signifies the beginning of change. The beginning of transformation. As I held you in my arms I didn't realize the fear that would come from raising a little girl. The fear that took me right back to being a little girl myself. The fear of instability, the fear of loss, the fear of hurt, the fear of change, the fear of missing out on the love of a dad. It's amazing what just holding you did to bring me back to that place. It's as if God knew I needed to revisit it. He knew that I need to go back and uncover those cobwebs. Because He wanted to heal me. He wanted to show me that it didn't have to be that way. He wanted me to embrace His healing and His grace for change.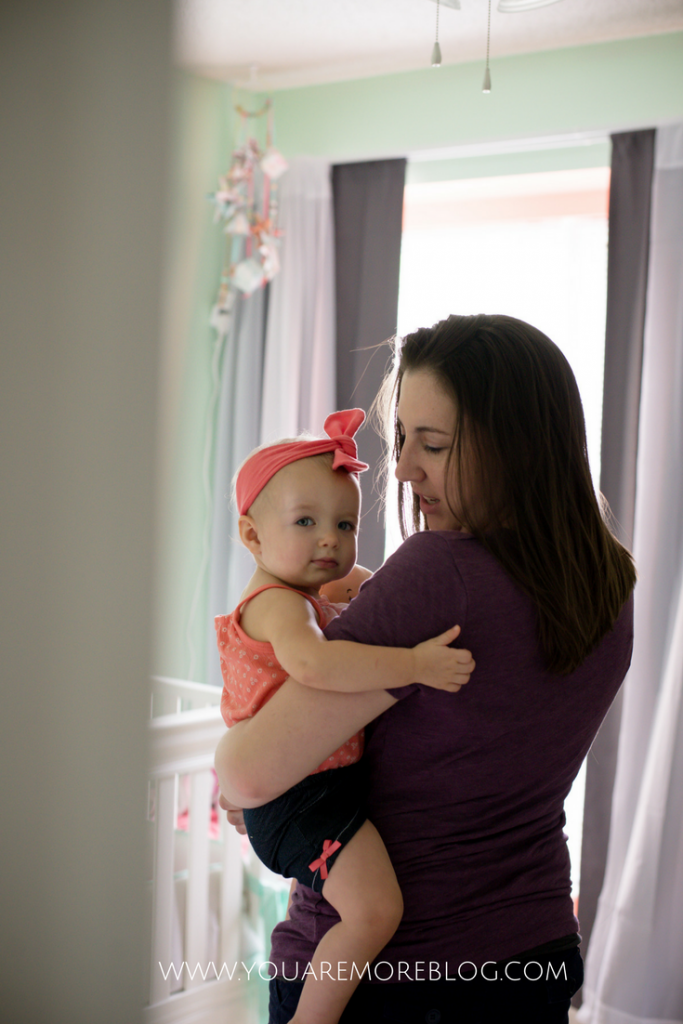 Because in you baby girl, it's all going to change. All those fears and all those worries, it's going to change. In you baby girl, it's going to be different. Not because I can make it different, but because Christ in me can.
Never do I want for you to think my anxiety came from my postpartum with you. Never do I want you to think you caused this. In fact, when it came with a vengeance, you gave me hope. I look back on these two years and I don't wish for anyone to face anxiety, but I wouldn't change it for a thing. It's made what you and I have special. It's made what you and I have different. I will always look at you and see healing and hope, sweet girl that is what you brought into my life.
God met me there, right there as I held you and cried in those dark moments. He reminded me of what should have been done for me. He showed me how He was doing those things for me right there as I did them for you. Then He showed me hope.
Elyse Ann, I can't wait to see you be a difference in this world. With your tender heart, your sweet sensitive spirit, your desire to nurture and care for everyone around you. God is within you baby girl, and you will not fail. Bring hope everywhere you go, just as you did for your mama. Love hard baby girl. And never doubt that you are worth so much more.
---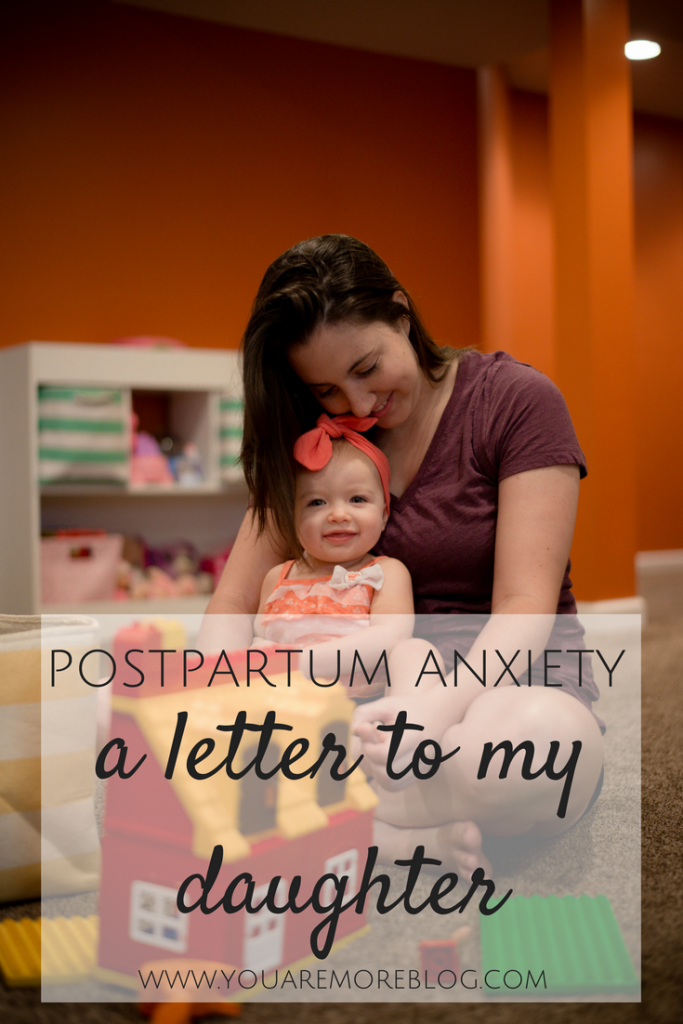 Moms, postpartum anxiety is no joke. It can rock your world in the most unexpected ways and at the most unexpected times. Those fears, they're real. Those moments where you feel like you have lost who you are, they're valid. I know the temptation to run in these moments, and I know the fear of missing out on those precious days with your baby. Don't ever be afraid to seek help. Don't ever be afraid to reach out. I believe there is hope in the middle of these dark moments, just look at that precious baby in your arms. You can do this mama, you can fight this. You can overcome.

(Visited 169 times, 1 visits today)