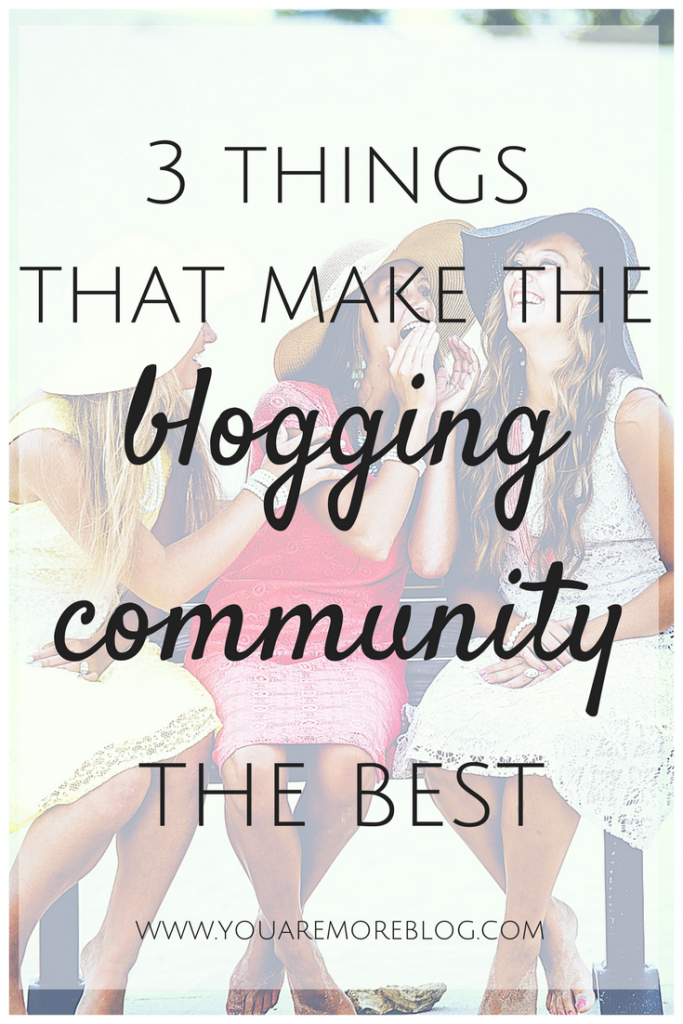 I can't really pinpoint when exactly I started blogging. Everyone has their blog anniversary or blog birthday and I wish I could say this was when it started for me. But truth is, I have been writing for years. I wrote here and there, posted it online, and just saw where it went. But sometime after I got pregnant with my son it all became more for me. Writing here and there became blogging, blogging became community, and it just spiraled from there and I couldn't love it more.
When people ask a Blogger what being a Blogger really means, it's hard to explain. You probably wouldn't believe it if you didn't experience it for yourself. Blogging is more than just writing in an online space, blogging is a community. I would have to venture to say Blogging is one of the best communities out there, and let me tell you why.
Blogging is vulnerable. To be a good Blogger, you have to be vulnerable. Bloggers are constantly searching for the balance between being real and sharing too much. We strive to be completely vulnerable so that we can connect with our readers, while at the same time protecting the people in our life, our jobs, and where we live. But most of us wear our hearts on our sleeve because we know that in doing so we can connect with you, the one sitting right there reading these words. And without you, Bloggers wouldn't be who they are. Whatever it is we write about we want you to know that we are right there with you!
Blogging is influential. Bloggers have a lot of influence. People like to know what works for other people. People like to hear straight from others what they enjoy in life, what products make their lives easier, and how they handle the ups and downs of certain seasons. People are starting to recognize the influence a Blogger holds and businesses are trying to build partnerships. But you can trust the influence of a Blogger to be honest with you, why? Just read the first point, we strive to be real because we know how important that is to you.
Bloggers are supportive. Bloggers realize that without other Bloggers, we are nothing. The community of blogging doesn't exist without each other. We need each other to lift us up, we need each other to look to for guidance, we need each other to encourage through the dry seasons and cheer us on through the successful ones. I have never seen a community rally around a bunch of strangers so fast like the Blogging community does. Sure there are times we fall into comparing, but the minute any of us do, there are Bloggers there to remind us that our voice matters no matter how big or small. I love seeing the way Bloggers can support each other instead of compete.
I am so incredibly thankful for the community that I have met through my blogging journey. These women have gotten me through rough times in the early days of motherhood. These women have prayed for me through seasons of darkness. These women have rallied behind me and celebrated my successes. Even if I never meet some of these ladies face to face, I know that the friendships I've built in this community are unique and lasting.
And to our readers, we want you to know that we are always thinking about you. You make us who we are and we couldn't thank you enough. In a way, you're a huge part of our community too. There are always ways you can support us and we will forever be grateful!
(Visited 14 times, 1 visits today)