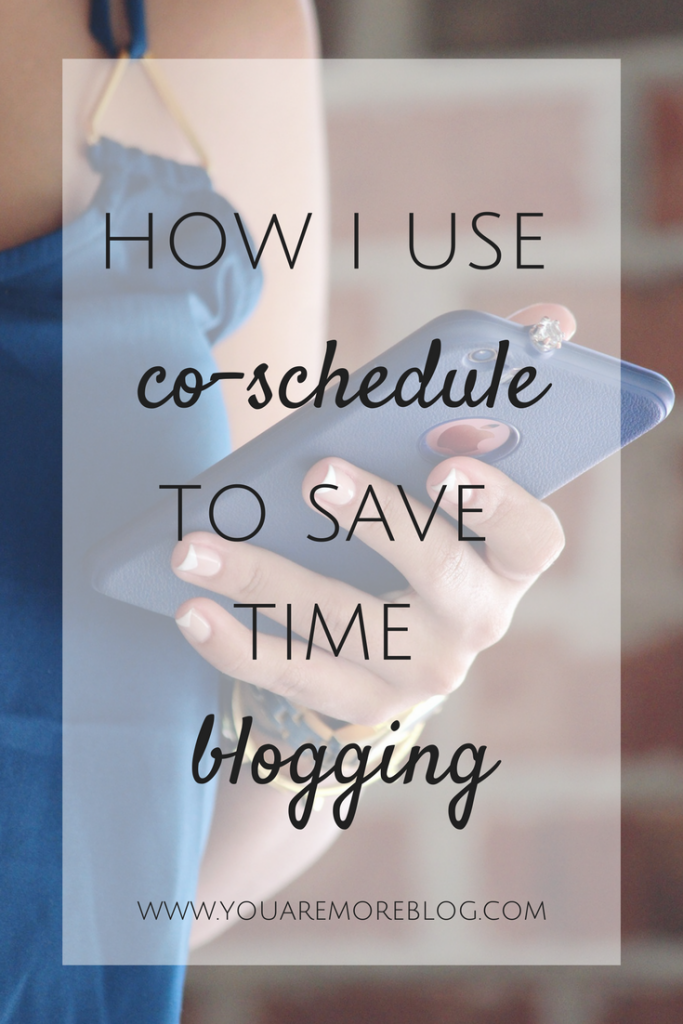 Disclaimer: This post contains affiliate links. As always, all opinions are 100% my own. 
After blogging for some time I learned one of the biggest lessons a blogger learns: it's not enough to write your post, you have to share it and you have to share it like crazy. The more you can share a post that you have written, the more likely you are to get people to read it. Blogging doesn't stop at writing your content, in fact that is just the first step! The more you share, the better!
I got into a great routine of posting and scheduling my posts to go live every morning, but then I had to rush to the computer once the posts were live to get all my social shares out for the day. It was always chaotic trying to rush and get the kids settled so that I could get my content in front of people. Even then, I was only scheduling it for that moment in time, which meant I was still missing out on reaching a lot of people! A couple months ago I finally bit the bullet and decided to pay for a social media scheduler. I had been using a couple programs that offered free scheduling, but it still took a lot more time to schedule my content then I wanted to. And I have to say, I don't know why I didn't do this sooner!
Paying for a social media scheduling program has been one of the best decisions I could have made for my blog. Not only has it been huge for my blog, but it has been huge for my family as well. It has enabled me to have to spend less time physically on social media, and more time physically with my family. My brand is still present on social media enabling growth, but I'm not constantly buried in my phone. This is a huge win for any blogger!
So, what is Co-Schedule and how do I use it? Co-Schedule is a program that organizes your marketing all in one place. I can schedule to multiple social media platforms all in one place. What makes co-schedule even better is the plugin that you can download in WordPress enabling you to schedule content right there where you write your post. It makes scheduling social media easy and it takes little time!
Here are three things I do when using Co-Schedule:
Schedule content directly from my post in WordPress. I have the plugin installed on WordPress, so before I hit publish on a post I scroll down to the plugin to schedule social media. I usually schedule the post to share on Twitter 2-3 times that day, 1-2 times the following day, and at least once the following week. Then I schedule it to Facebook for that day as well. Depending on the content, I may share it more if I know it's something my audience would really be interested in. In doing this, I already have multiple social media shares scheduled the moment I hit publish!
Schedule past content on the co-schedule website. Once I filled my blog calendar for the week, I go to the website and fill in the gaps of my social media calendar. This is super easy to do because there is a neat little icon that says "Share Old Post" and I can select from a menu an old post to share. So I go in and fill in my calendar with more posts from the blog to give my old posts some traffic as well. Co-Schedule makes this so easy to do I can do this extremely quick.
Schedule popular content. Co-Schedule also has a place where you can view the analytics for some of your posts. When you go to this area you can see some of you most shared and most popular posts. I like to try and schedule these throughout the week and weekend to bring traffic to my blog. If it was popular once, I am sure it will catch the eye of people again and get them to my blog. Co-Schedule also has a nifty reQueue option on one of their higher paid plans, but I don't mind doing this on my own for now until I want to invest more. '
As you can tell, paying for Co-Schedule is completely worth it. I usually take a Sunday and spend about an hour or less knocking out all my social media shares for the week and I am done. Then I only have to pop in two or three times a day to re-tweet other people's content and interact with my followers. No more worrying about rushing around in the morning to get some social shares done, it's already done for me! It's taken so much stress off of me and helped me manage my time so much better!
Be sure to sign up for a free trial here to get ahead on social media for your blog!
(Visited 53 times, 1 visits today)