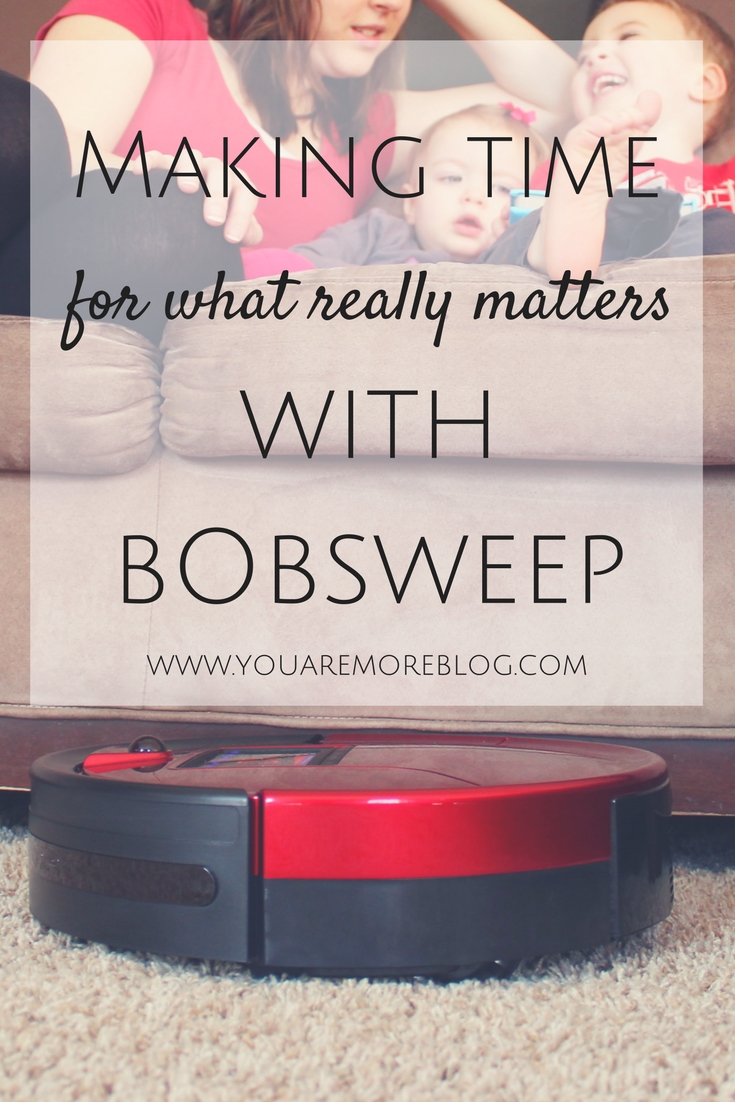 Disclaimer: This post has been sponsored by bObsweep. I received the bObsweep PetHair for review purposes. As always, all opinions are honest and my own. This post also contains affiliate links.
Let's get straight to the point here, I love a clean house as much as any one person loves a clean house. I think it might be some type of drug, not kidding. When I wake up, come out to the living area, and it's spotless with blankets folded in their place and the floor free of clutter, it's amazing. Then when I look past the living area into the kitchen and see an empty sink and freshly wiped counter tops my day starts on this incredible high. I feel like I started the day on top of the world and it feels a lot easier to manage everything thrown my way.
But let's snap back into reality for a moment…I have two kids. I don't even have to say anything else and I already know you are seeing the dream up there come crashing down. My kids are three and twenty-one months, and they are great helpers. They decorate my floor with cheerios, they are masterminds at making messes seconds after I cleaned the room, and I can't figure out where the dishes in my sink come from. It's never ending. I could clean all day long and still have stuff to clean.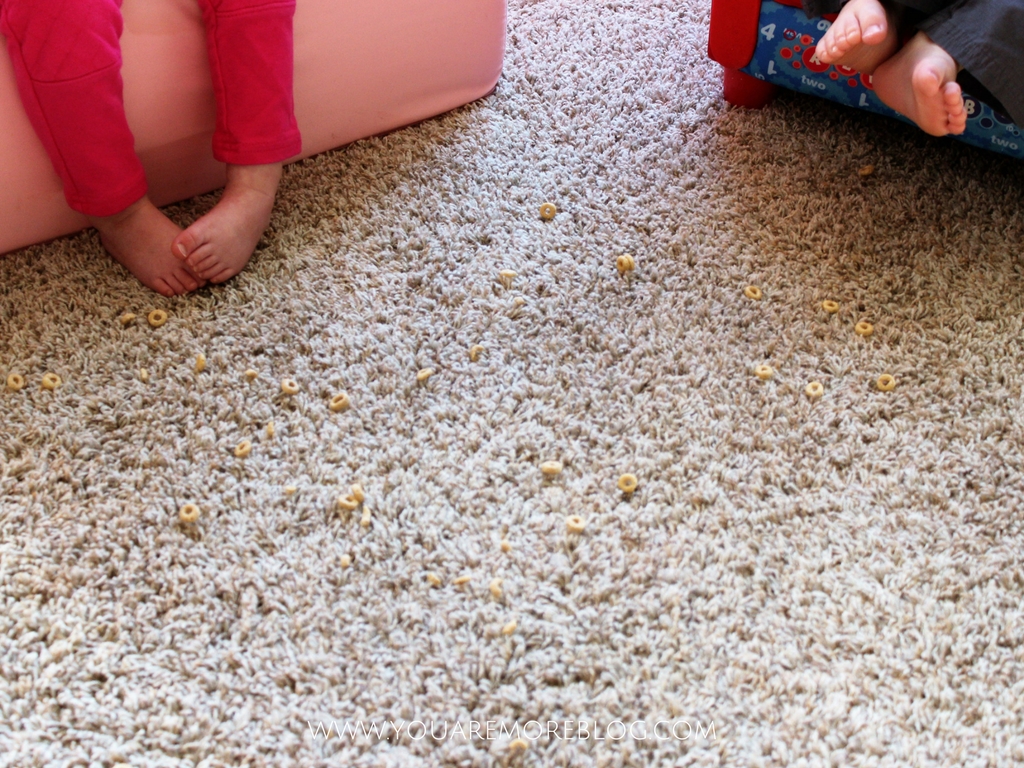 But the truth is, I really can't clean all day long. I have children who need attention, meals that need to be cooked, work that needs to be done, and most importantly a family that needs me present. I have done my best to find ways to level out what is on my plate and make time for what really matters.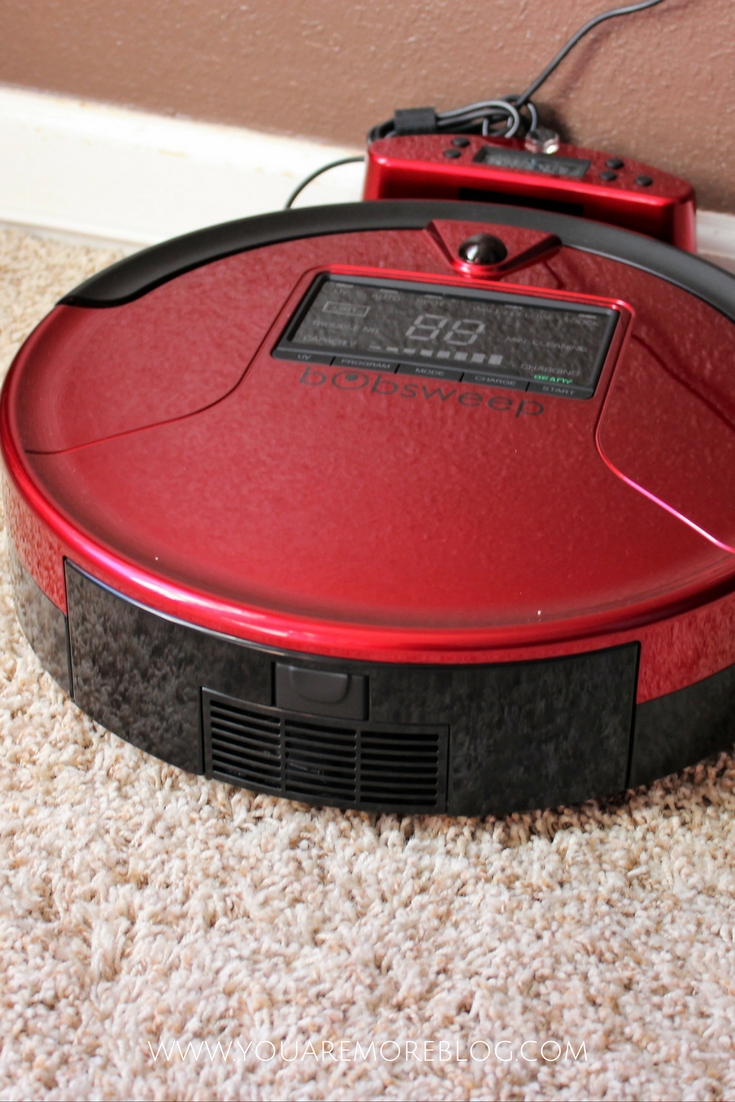 Insert bObsweep PetHair and my life has literally been changed. I know what you're thinking, you can vacuum your house in ten minutes and be done, why do you need help? Do you know how many times I can read the kid's favorite book in ten minutes? A lot. Not only that, but twenty minutes later when my floor is littered with cheerios again, I can let bObsweep do the work for me, and I can spend less time cleaning up messes and more time on what really matters.
Since Bob became part of our family, we have had more dance parties, more cuddles, more story reading, and a lot less cheerios on the floor. Not to mention the kid's absolutely love him! Elyse walked up the stairs the other day while the bObsweep was running across the floor and excitedly proclaims, "Hi Bob!" Jase follows Bob around asking where he is going and what he is cleaning, they might think it's some sort of pet.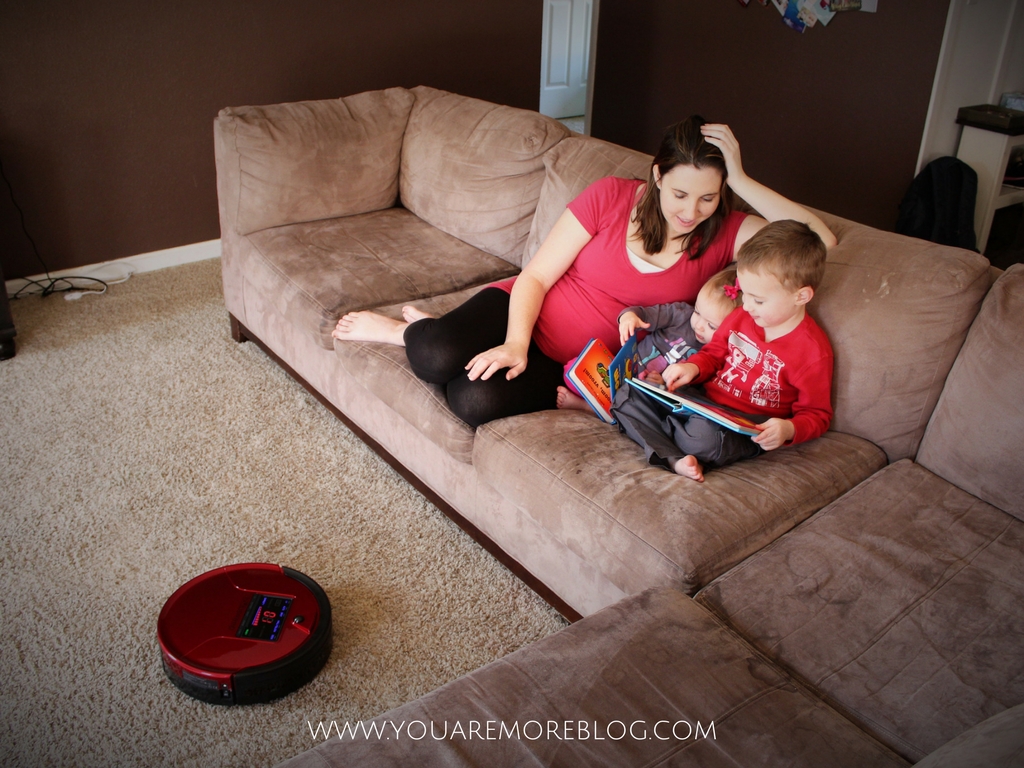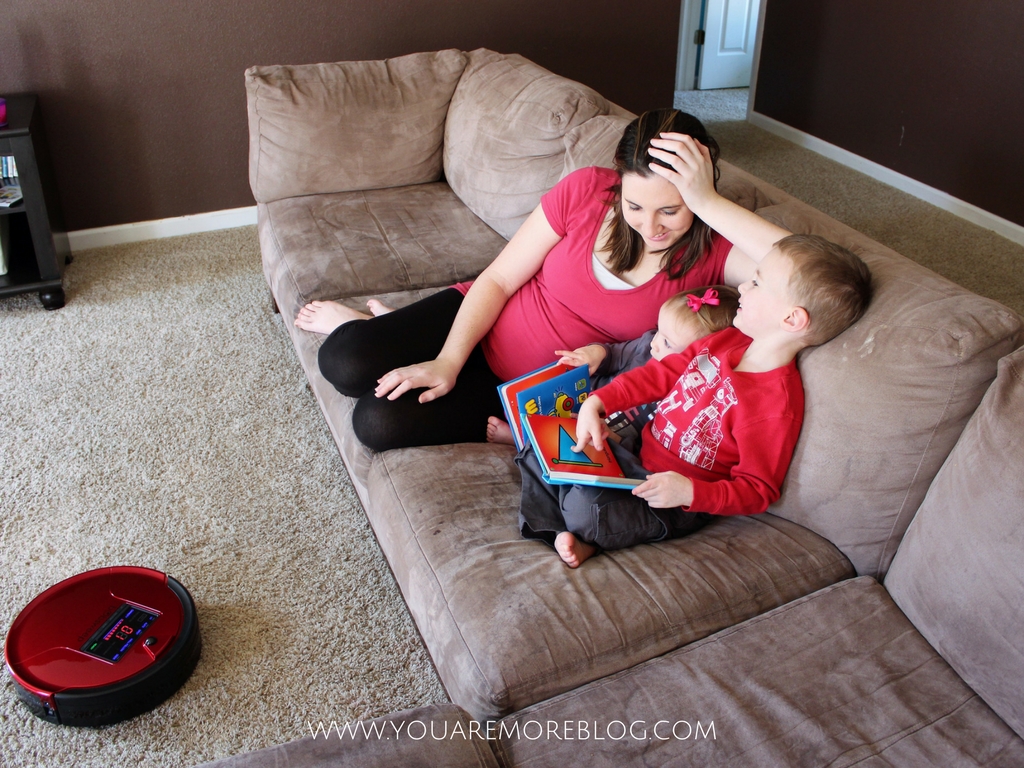 I have literally cut my cleaning time in half. I spent time deep cleaning the kitchen this week after our family was down with the nasty flu, and while I scrubbed every inch of the kitchen Bob vacuumed my entire main floor. And when I was done with the kitchen, the bObsweep made his way into the kitchen and cleaned that floor as well! Now I wouldn't sit here and tell you about something if it wasn't worth it, and I have to tell you, the bObsweep PetHair is completely worth it! Having it show up on my doorstep while we were battling the flu could not have been more perfect timing.
Now, it does take a little time to get used to the bObsweep PetHair's pattern of vacuuming. There are all kinds of settings you can use which are definitely pretty cool. It may seem like he passed up the pile of cheerios because he doesn't necessarily vacuum the way you would, but he always covers the entire area. If you give him time to do his thing, he gets it done. I like to have him cover a large area at the end of the day to just have a fresh clean carpet in the morning. When I have him do a quick spot clean, I usually set him on spiral mode which is my absolute favorite. It leaves pretty cool circle designs on my carpet…again, it's the little things that make me happy.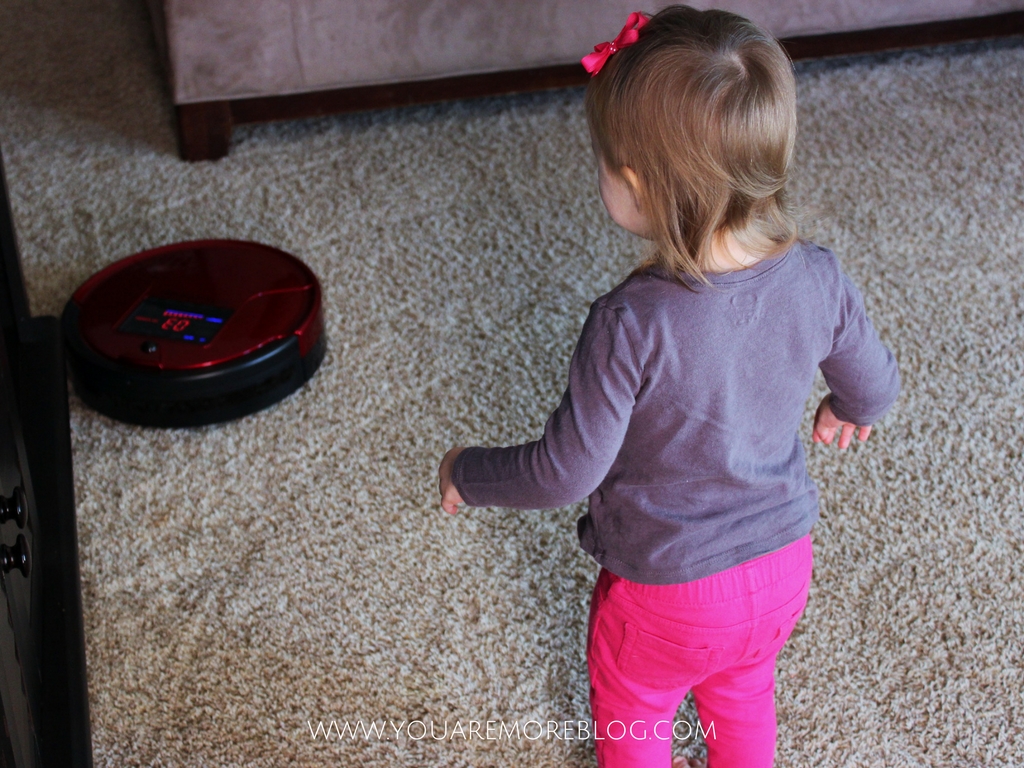 I am so thankful to have saved time on something I have to do on a daily basis with small children, and be able to spend more time with my family. It's the little things that make a big difference, and having more time for what really matters makes a huge difference.
If you want to know more about bObsweep PetHair be sure to check it out for yourself here.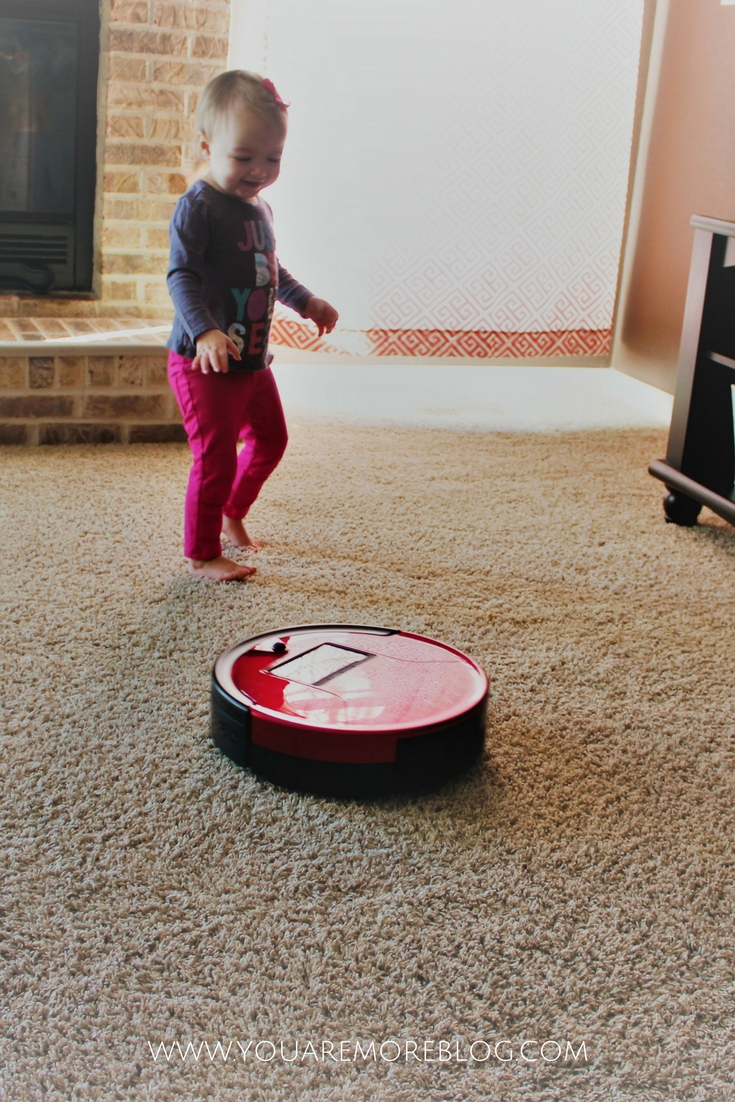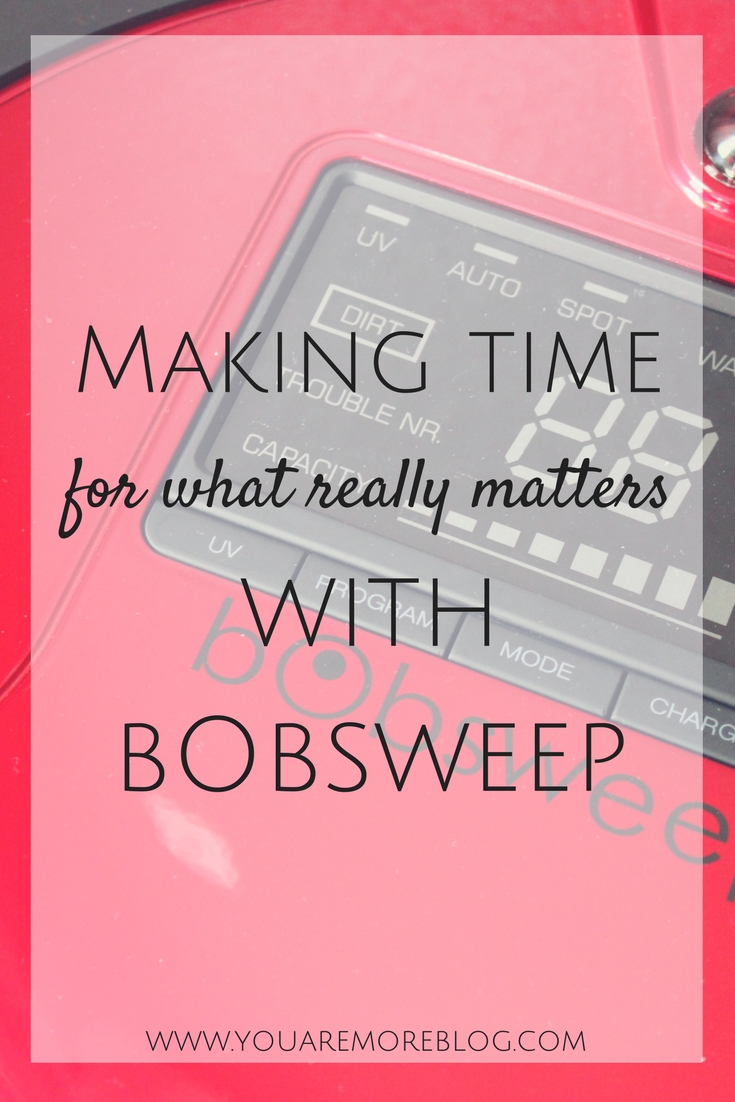 (Visited 137 times, 1 visits today)