This shop has been compensated by Collective Bias, Inc. and its advertiser. All opinions are mine alone. #DesignedMega #CollectiveBias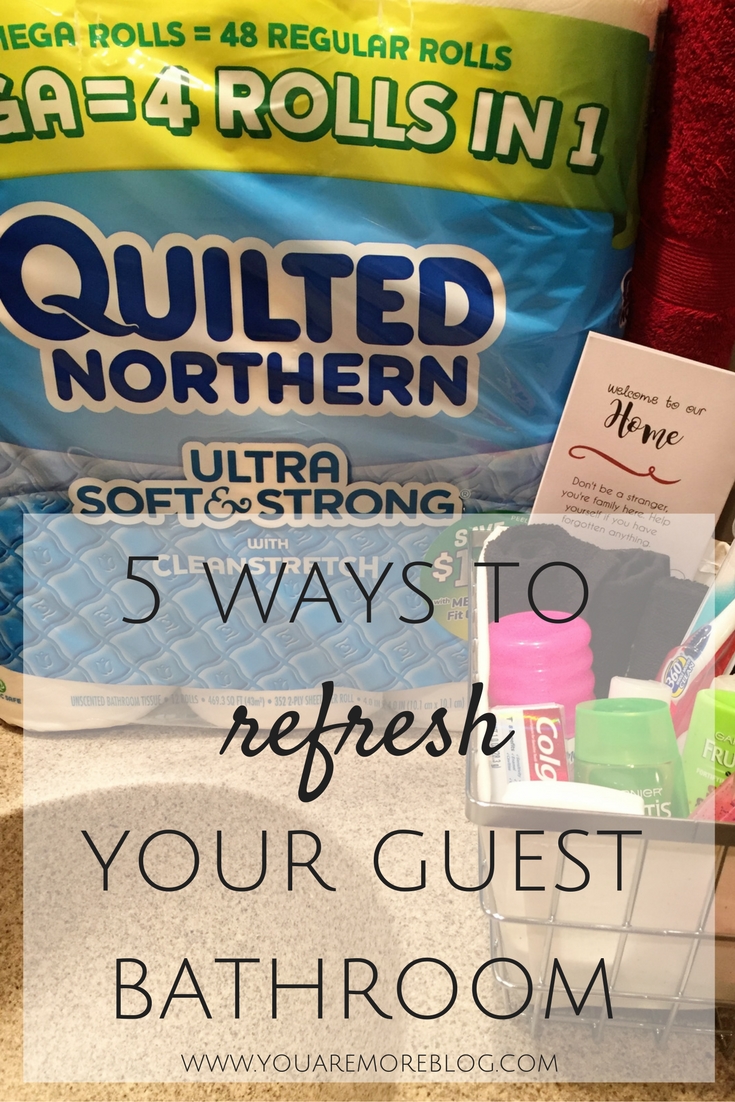 With the Holidays just around the corner, it's time to get ready for family and friends to be filling our home and celebrating together. I have a special place in my heart for the Holidays. There is just something about the thought of being together with the ones you love that you just can't beat. I am looking forward to all the time with loved ones and traditions to be made with my little ones.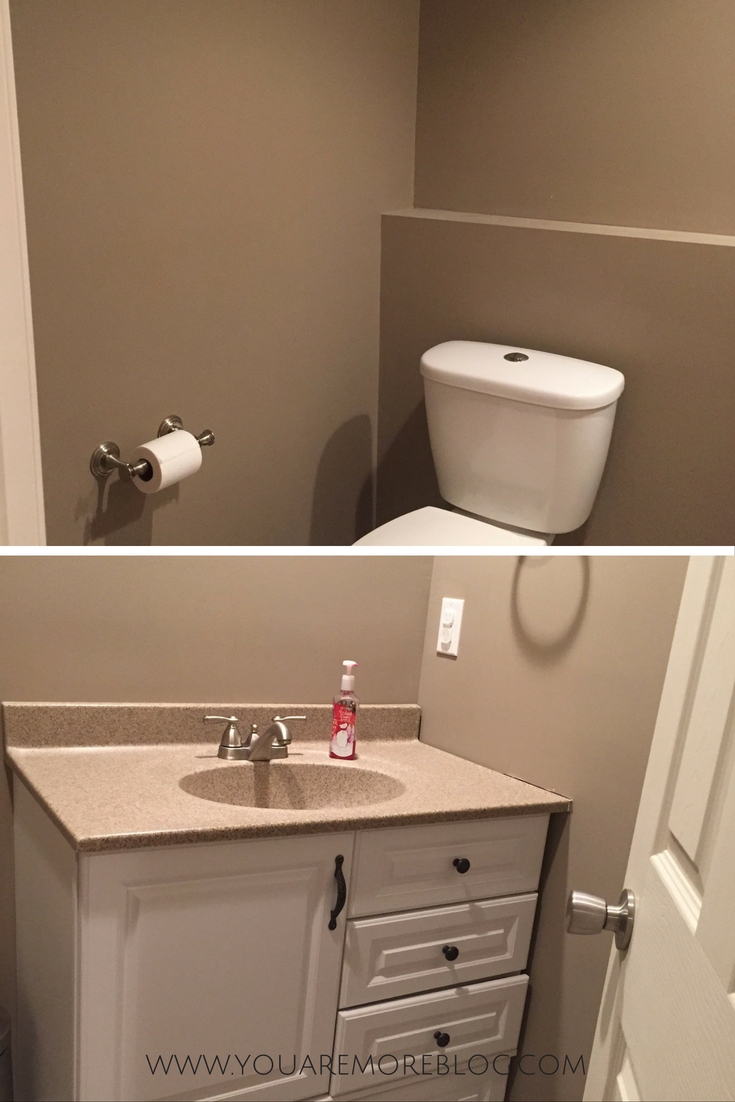 We have been in our home for a year now, I can't believe I am saying that! We are still trying to take things little by little and make this little place of ours a home. And since we are getting into the back to school routine and our days are a little bit more on schedule and routine, we have been able to start dedicating some time to some projects on our to do list. One of our recent projects was our guest bathroom. We have a little half bath downstairs right outside of the spare bedroom that we use for guests. So we wanted to make this space welcoming for guests and make sure anything that they would need during their time with us was already taken care of.
So if you have guests headed your way for the Holidays, here are a few things you need to make sure your guest bathroom is ready.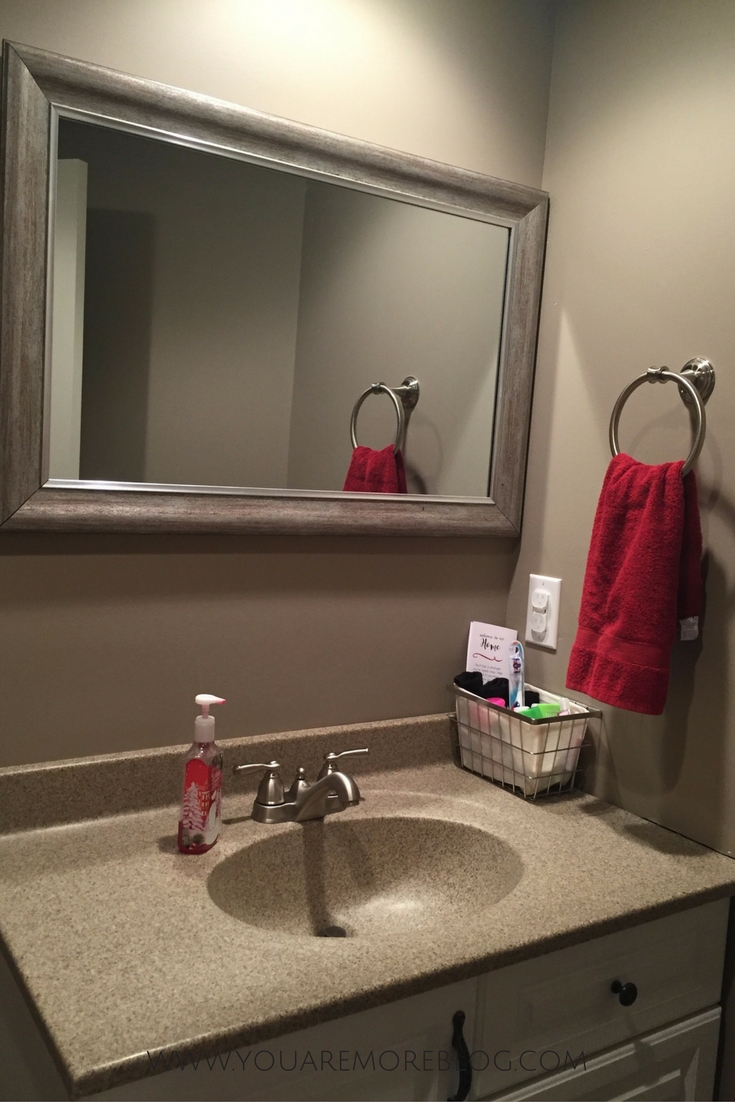 Stock your bathroom with towels, washcloths, and an extra hand towel or two. Don't leave your guests searching for extra towels. Prepare their space with extra linens readily available whenever they need it.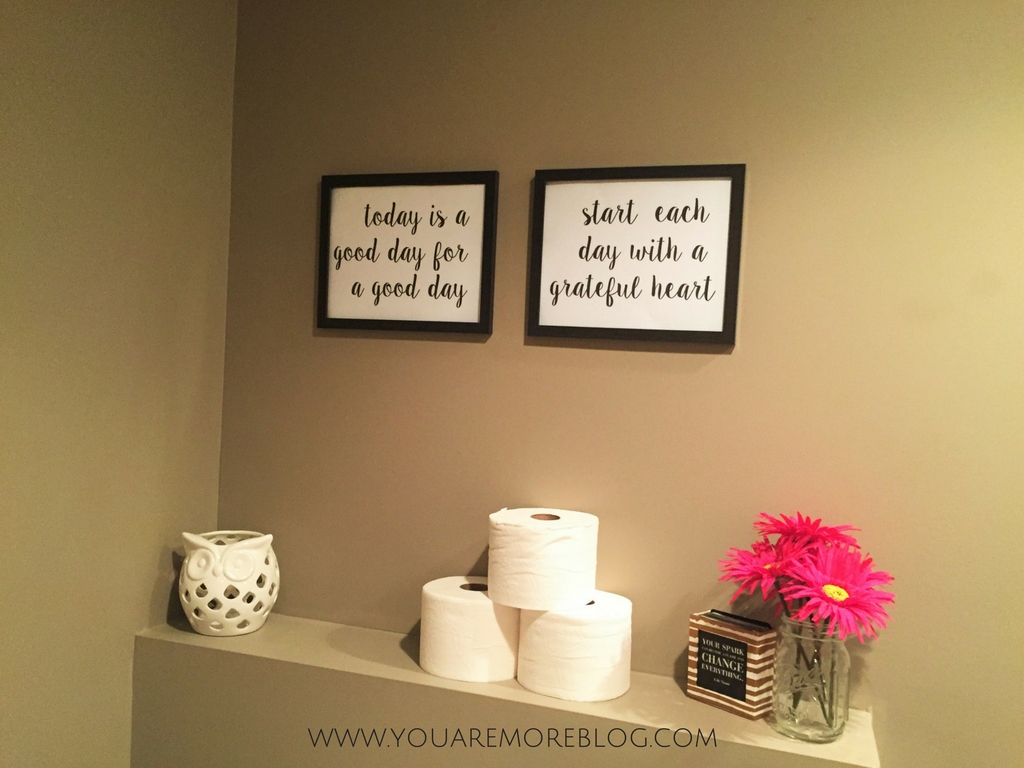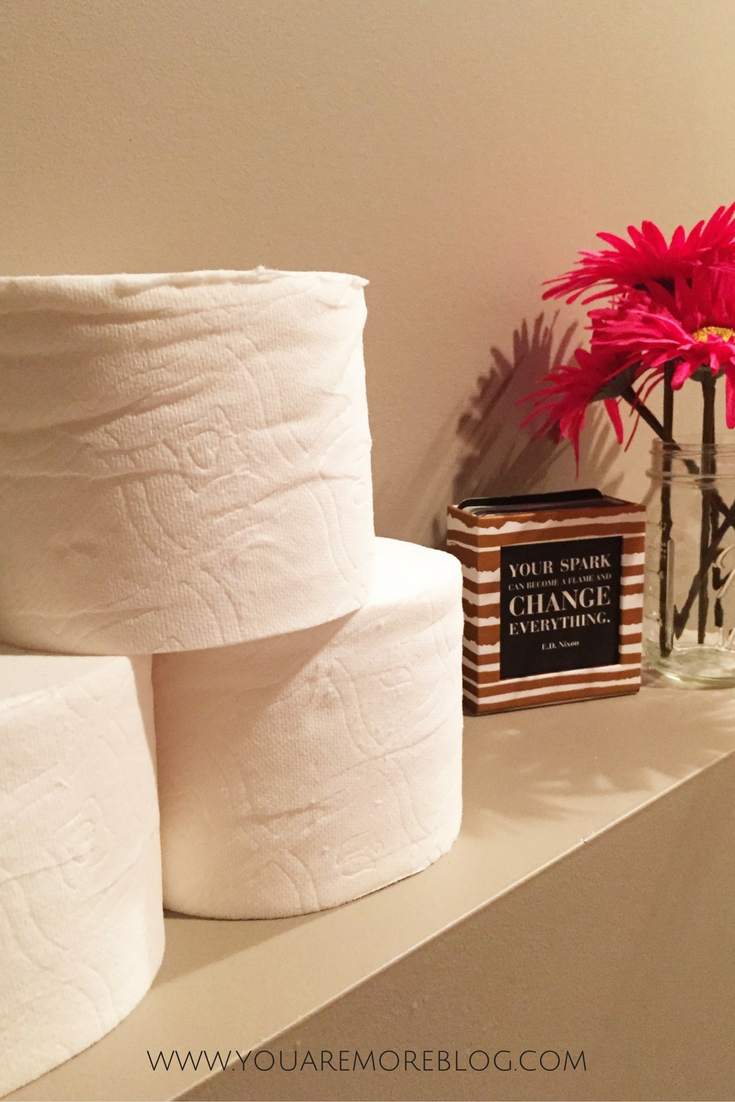 Give your bathroom a homey feel. I know it's just a bathroom and no one spends a lot of time in there, but give it that extra touch so it doesn't look stale. We had nothing on our walls when we moved in, not even a bathroom mirror! When we added a few things to the walls, it made a huge difference. I found these beautiful prints on Pinterest and printed them out to touch up the space and placed them in some frames from Target. I also fell in love with this wall mirror at Target and it matched the floors in our bathroom perfectly, I knew it would add the perfect touch. Just these few small updates can make a big impact.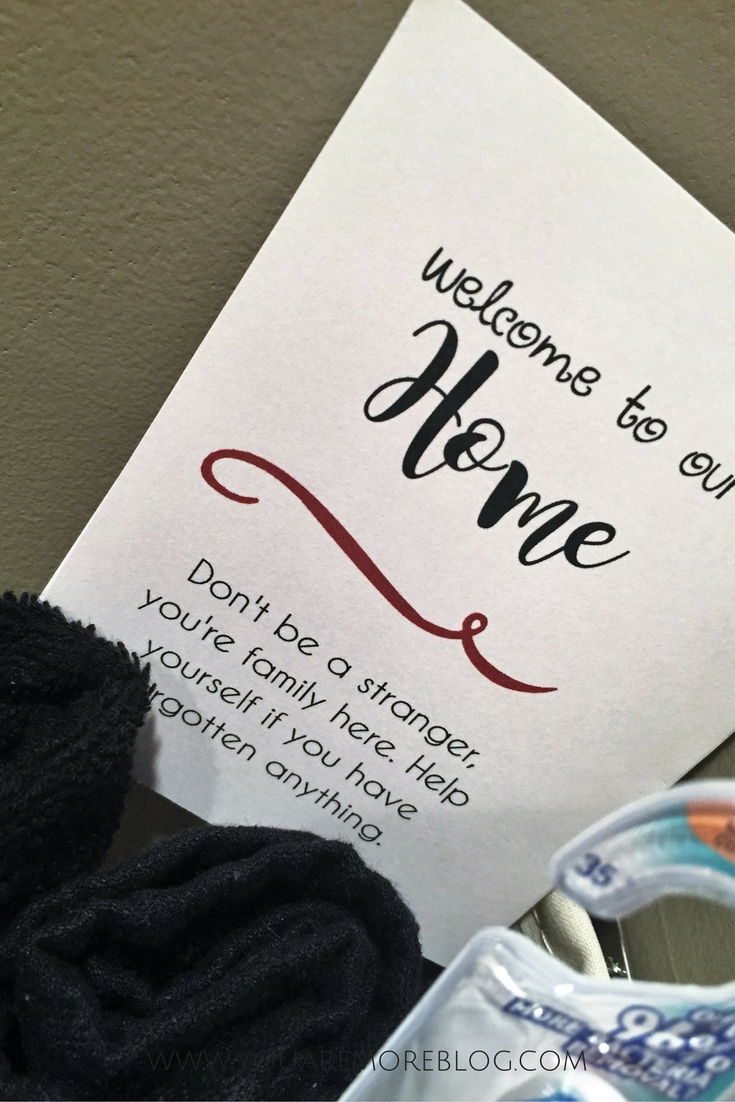 Put together a guest basket. If you travel anywhere you know one of the worst things that happen is forgetting something. Anticipate your guest's needs ahead of time and put together a small basket of toiletries to cover anything they may have forgotten! Then they don't have to feel embarrassed to ask or make any late night store runs because you have already taken care of them.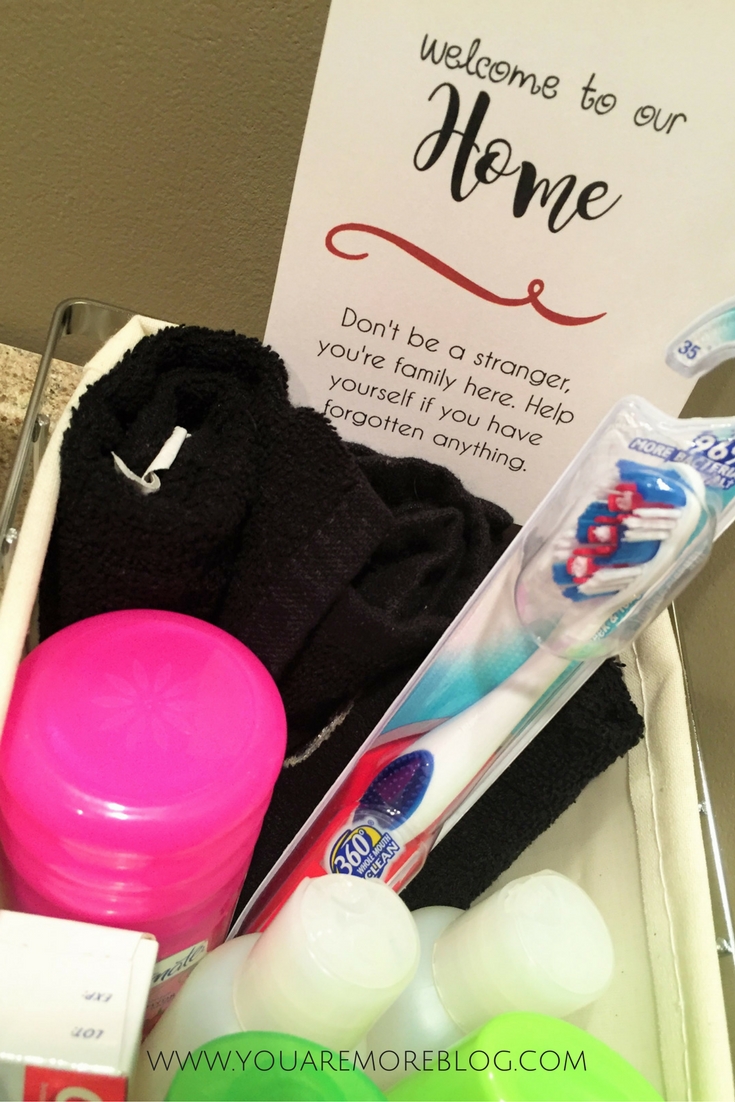 A sweet note to make them feel at home. I love leaving just an extra touch to make our guests really feel like they are family.
Make sure to keep your bathroom stocked with toilet paper and extra to refill the role. I picked up some Quilted Northern Ultra Soft & Strong® (Mega Rolls) at Target since they have 4x as many sheets so I didn't have to worry about refilling the roll as much. Quilted Northern is designed to give you more and is the perfect add on for a full bathroom refresh. The long lasting comfort of Quilted Northern is designed to give you more making it perfect for any guest bathroom. Be sure to set some out in a visible place for your guests to find when they need to refill the role.
You can sign up for the Target subscription service for a great value and time saver!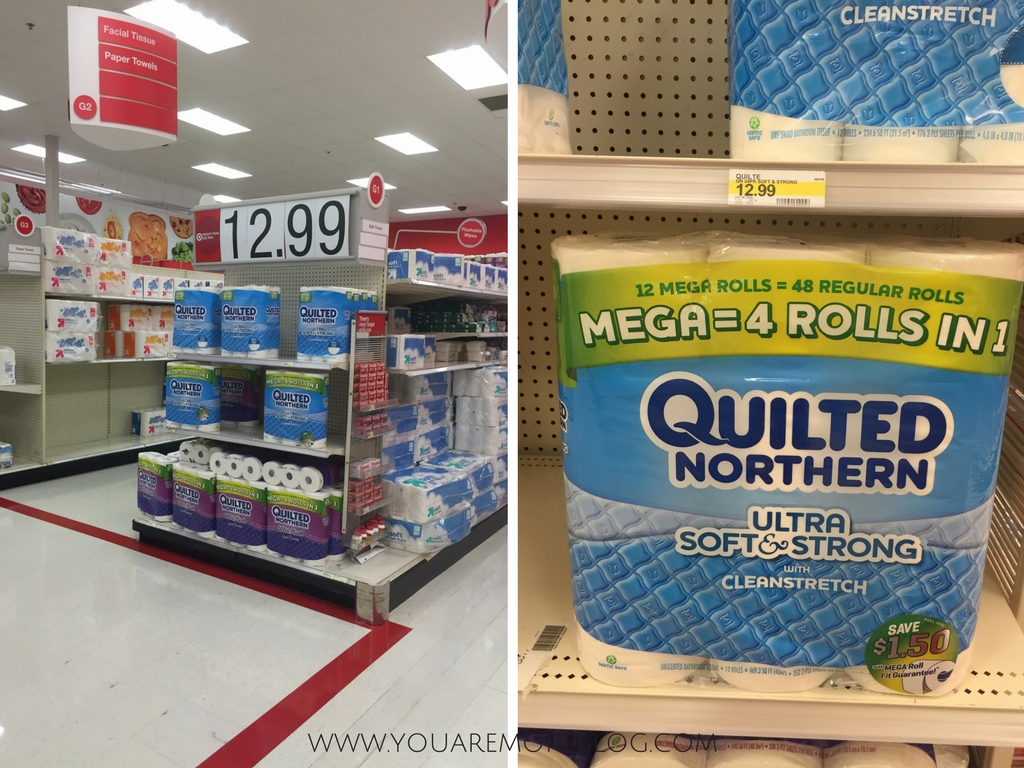 Also, be sure to add this Target Cartwheel offer to save on your next purchase of Quilted Northern Ultra Soft & Strong Mega Rolls!
Do you have any advice for keeping a guest bathroom well stocked and ready for guests?
#DesignedMega Bathroom Refresh Quilted Northern Sweepstakes
(Visited 227 times, 1 visits today)