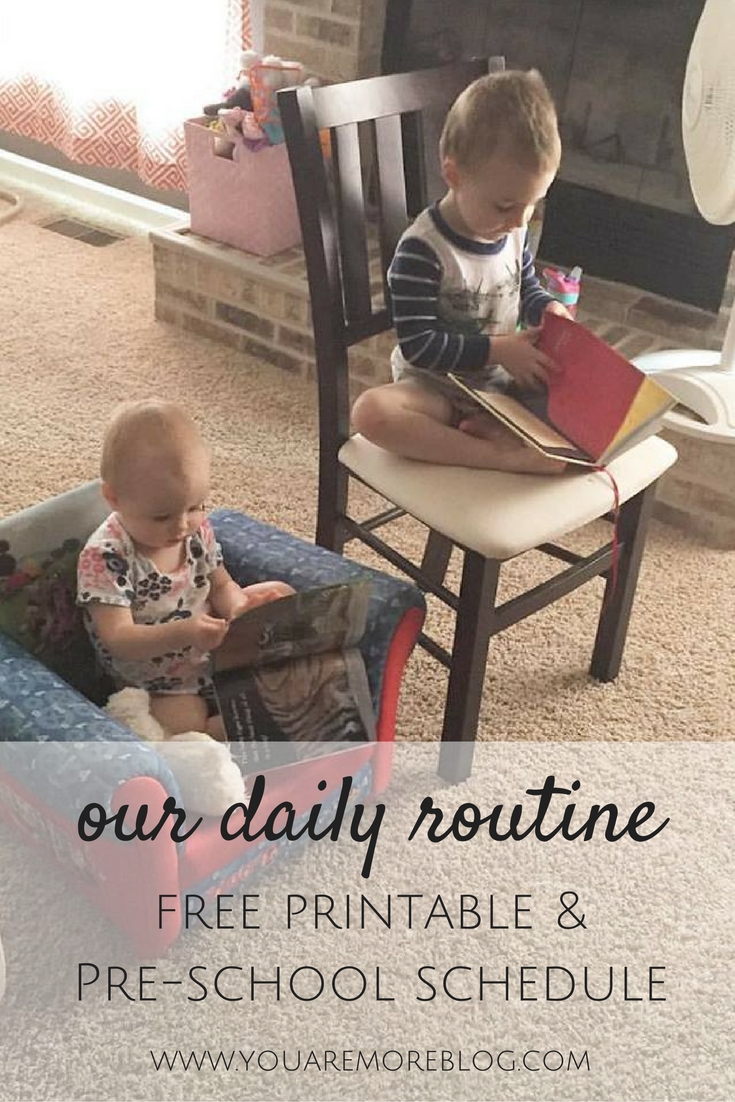 A few months ago I shared about the importance of a daily routine in your life and I even shared a printable schedule of what our days looked like. A lot has changed since then and schedules and routines seem to always need to change as well. I have started watching my niece full time and doing pre-school (we are following this curriculum) at home with Jase to offer some structure and learning for him. So to accomplish this I needed to re-work a few things and set a new schedule.
So, I am sharing our new daily routine with you guys today. I am so not a schedule person but this is helping me to stay on track with things I need to get done and not feel overwhelmed. I color coded it so I would know who was doing what when, the girls are on the same schedule, Jase has his own right now, and then there's me.
I take schedules in with a lot of grace, but they definitely help so much! You can print a copy of mine here. I even updated the cleaning schedule which you can print here.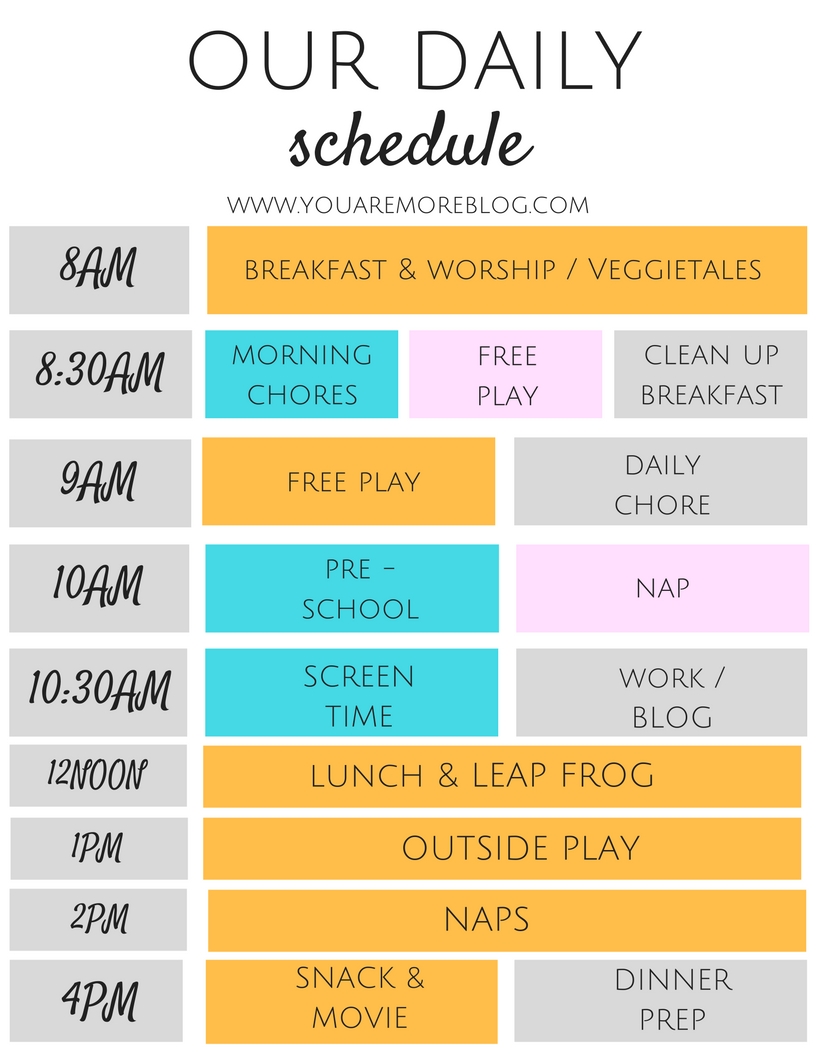 Do you have a daily routine? Do you find that a routine helps you feel less overwhelmed?
(Visited 348 times, 1 visits today)