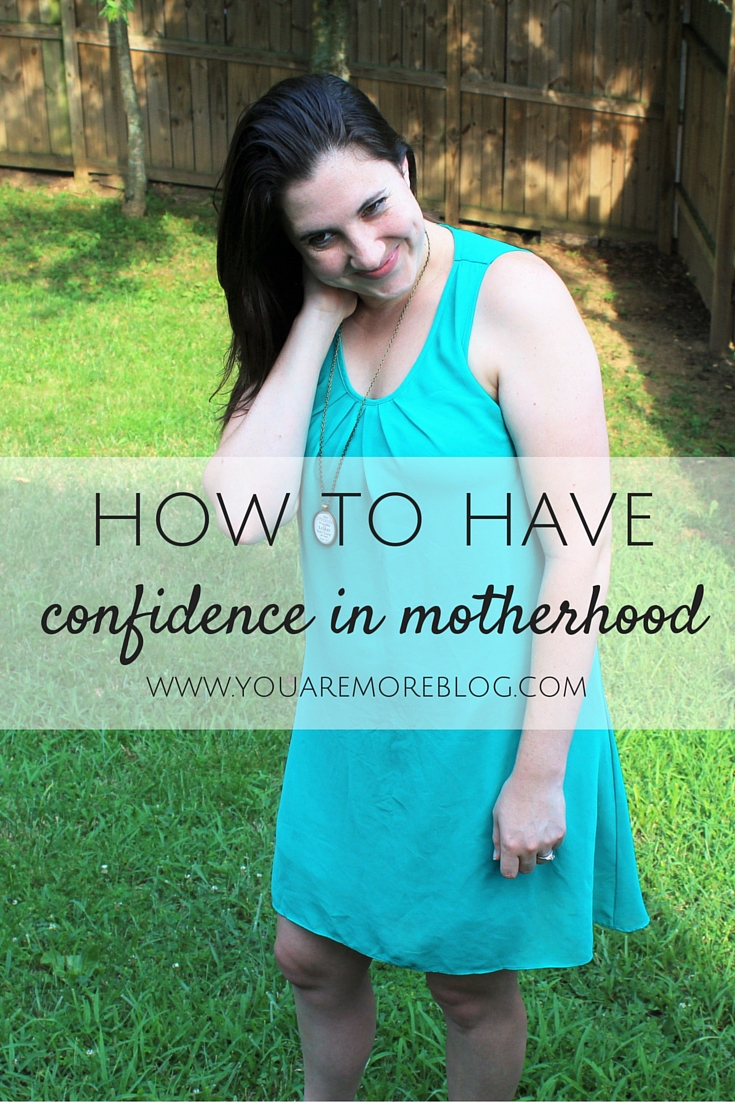 Motherhood can be a bit overwhelming sometimes. There are days where I sit back and think, how am I going to do this? There are days where I sit on the couch in the silence of nap time and tears stream down my face as I think about how I am living my dream. I wanted so much to be a stay at home mom, and here I am living my dream, but some days I feel like I just can't do it.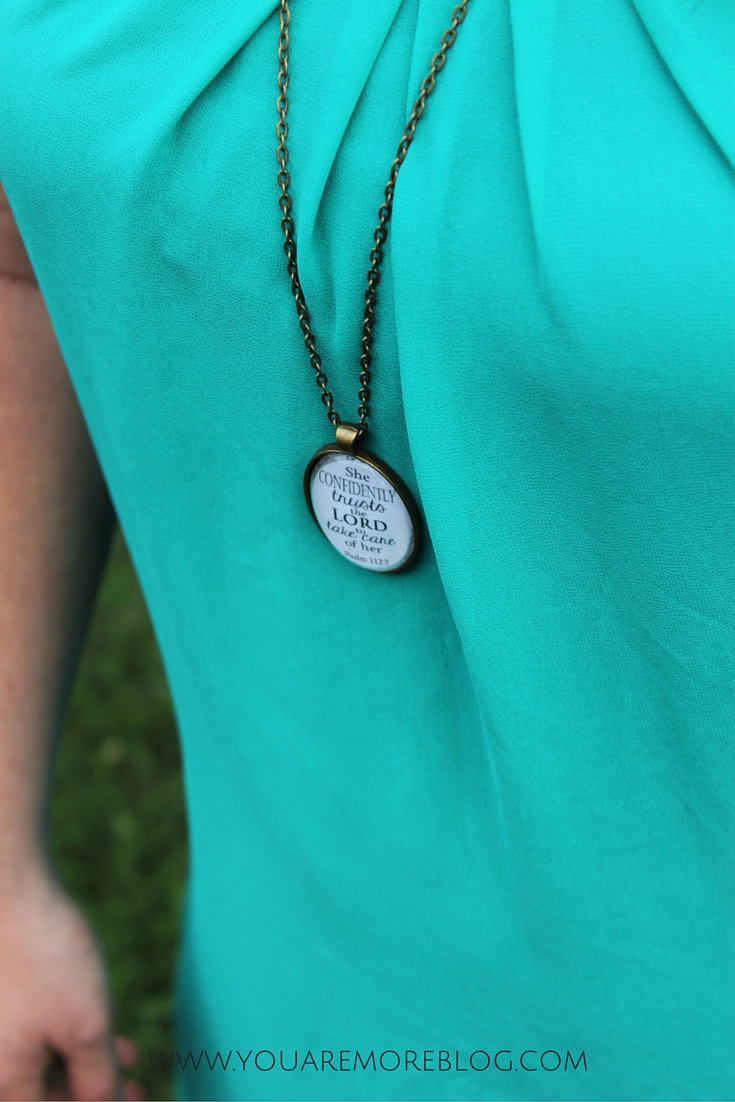 Another tantrum, another spill, another tired baby, another day where I forget to brush my teeth and long for an uninterrupted shower. It's the messy part of motherhood that sometimes wears me down. And I sit there and wonder, am I really cut out for this? Did I really think I could handle the messy days too?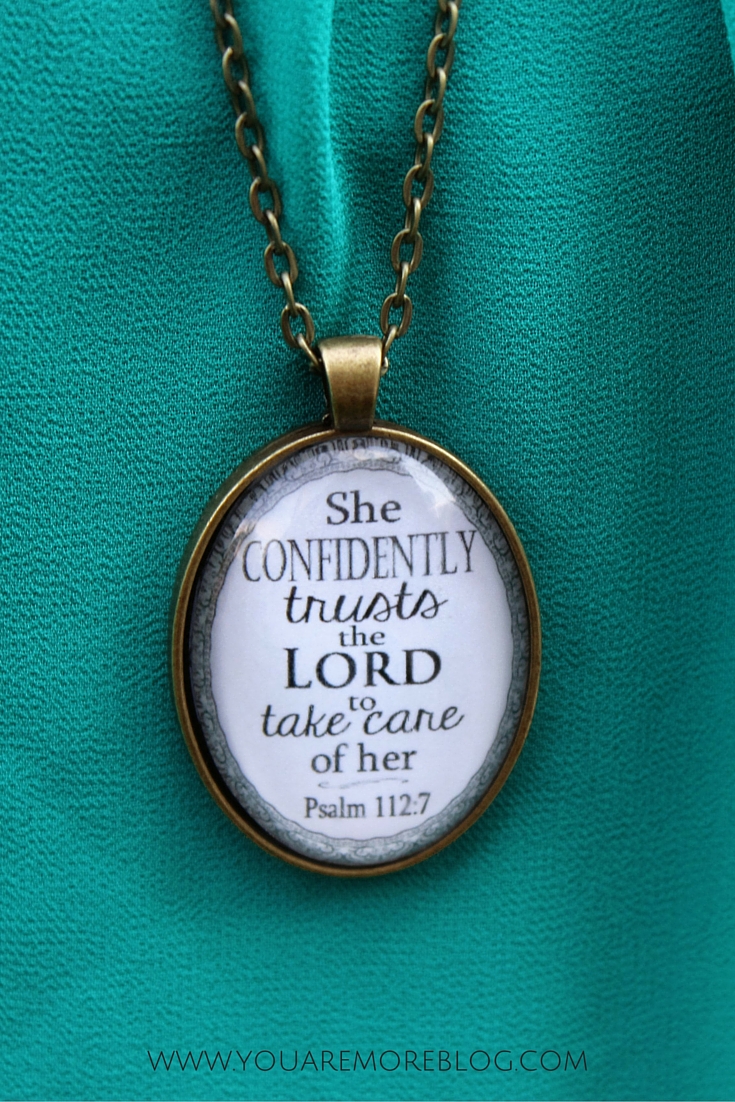 And it's in those moments where tears stain my face that God reminds me of where my confidence lies. My confidence as a mother never was found in the idea that I could do this, that I could live this dream on my own, and that I could be the perfect mom. My confidence as I walk this road of motherhood is rooted in the truth that God is taking care of me.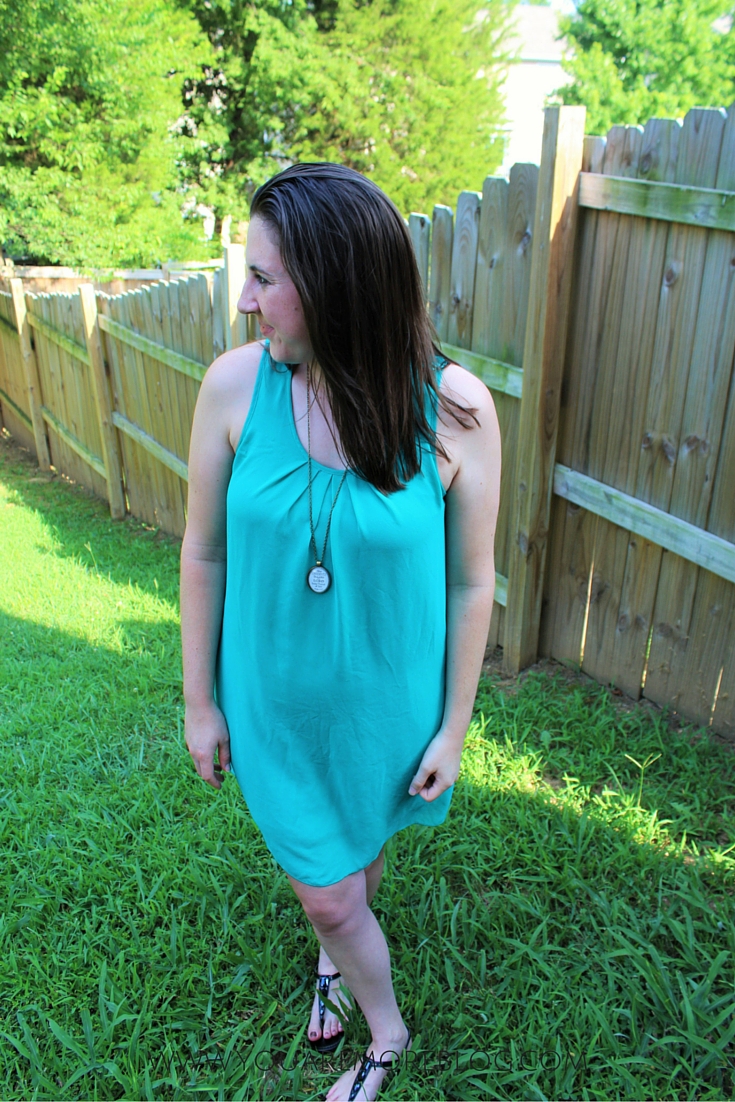 When I don't have strength for the weary days, God is strengthening me.
When I am cleaning up the never ending spills, God is reminding me of the work I am doing for Him.
When I feel overwhelmed, God is saying He's got me.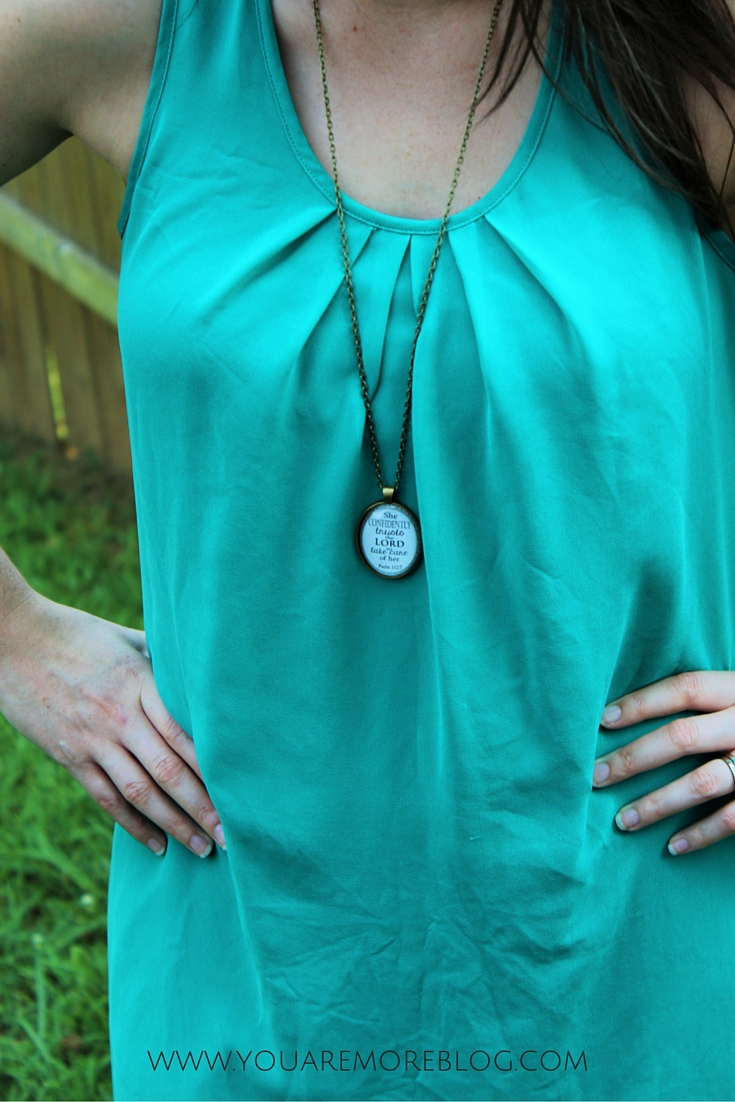 There is so much in motherhood that can bring us down. There are never ending things battling to tear down our confidence. But our confidence should never be in who we are, but in who God empowers us to be as mothers. It is in Him that we find the strength to walk this road as Mama.
This dream was never ours, it was His. He knew what He was doing when He called you to be mama. Be confident in that truth today mama. Speak it into your mama heart until you believe it.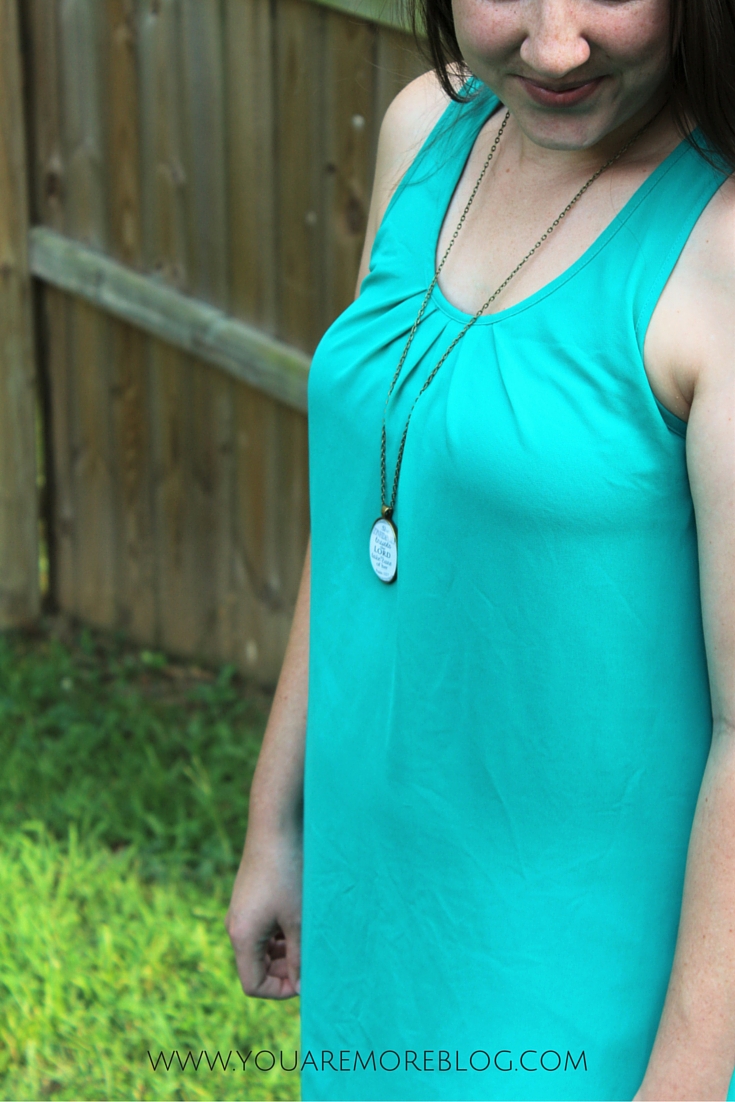 It's amazing what God can do when we put our confidence in Him. I love this sweet reminder from Redeemed Jewelry to put my confidence in the Lord. I also love the story behind this business and how it began.  Lara's story is just what the vision of this little series this month is all about. What God can do with those passions you hold as a mama and use them in your mothering. We are more than just a mama. Read all about their story below:
"When Redeemed Jewelry began to become a reality and not just a distant dream, I began to realize how amazing it is to combine your passions with your dreams. It has taken so much work to get to where we are today, but each step has been worth the struggle. I adore being a mom. I am a mom to 3 amazing children. They have taught me more than they'll ever know (until they have their own children)! But when I tapped into something that gave me the ability to be more than a mom and to pursue my hearts desires it was truly a gift from the Lord.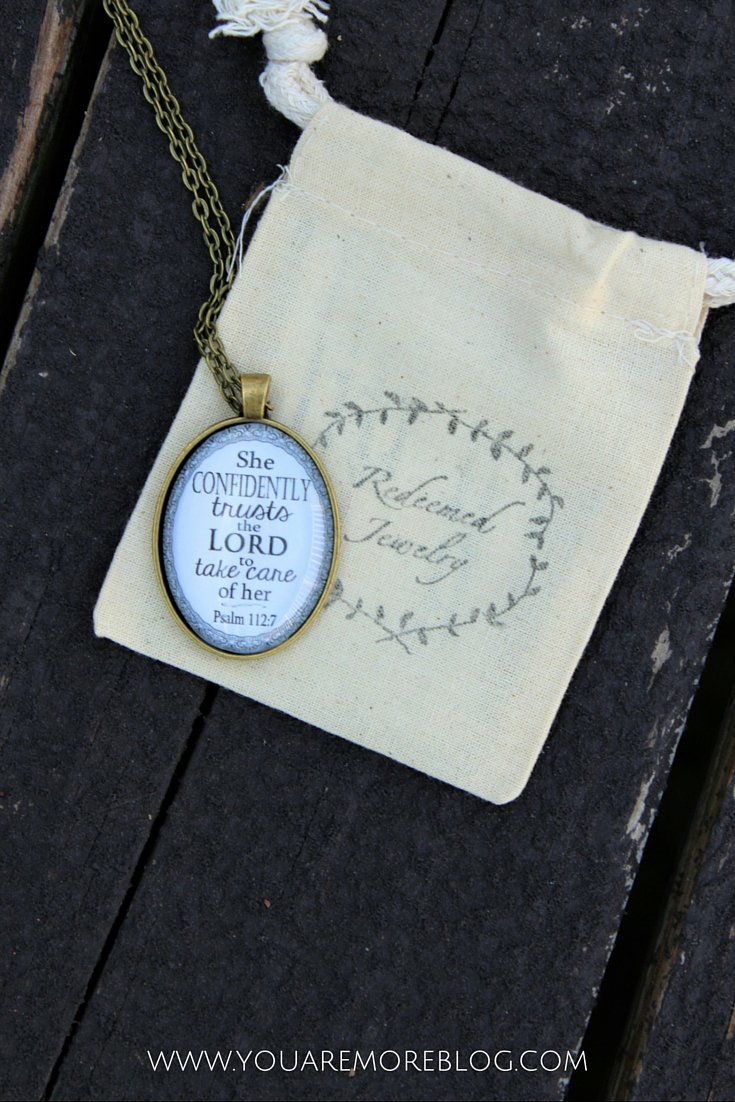 The inspiration for starting our business comes from Proverbs 3:3, "Let love and faithfulness never leave you. Bind them around your neck, write them on the tablet of your heart."  With this as our guiding verse, we design pendant jewelry with Scripture on it in a variety of styles. Our mission is to create beautiful Scripture necklaces that will encourage and inspire those who wear them, gift them, or read them.
Over the last couple of years we have heard amazing stories of those who have been touched by a certain necklace we made and those who have been touched by being given one of our necklaces at just the right time.  It has been a true blessing for us to be a part of this work that God has been doing. This was my dream for this business and I am humbled every day by what it has become.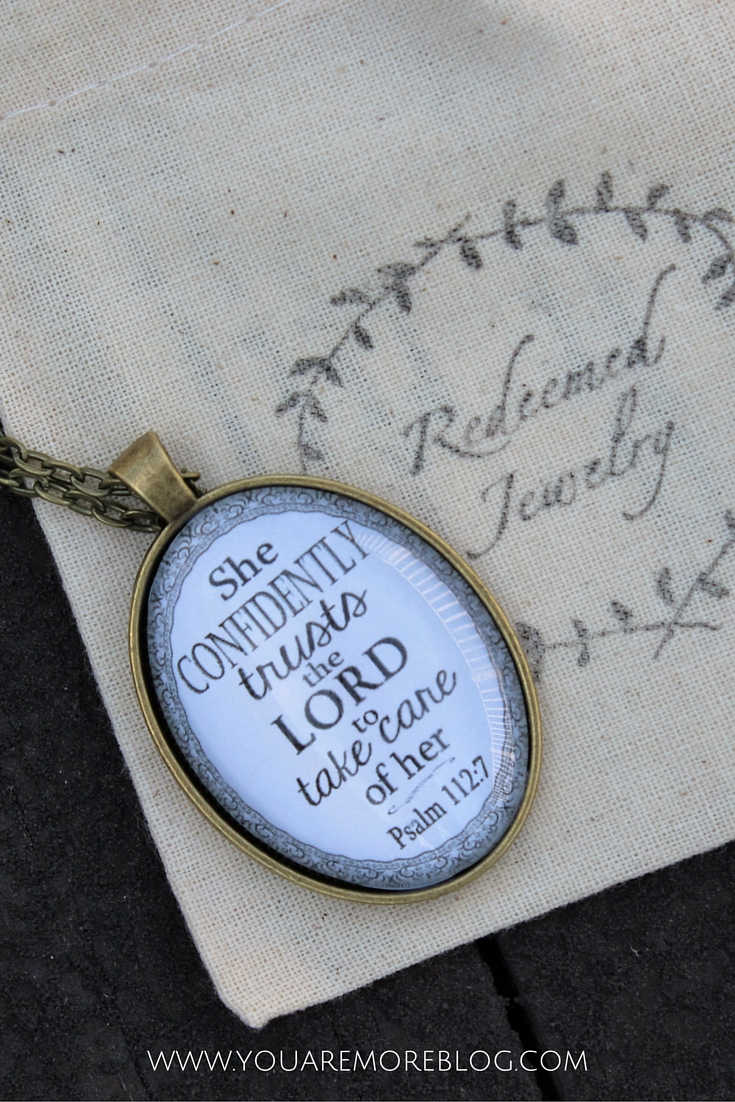 With a handmade business the need for balance in my personal life and professional life is necessary. I have learned and grown so much as I've had to navigate these unknown waters and figure out when to stop working and spend time with my family and when to dedicate time to the business. You will find the balance right for you, hang in there!
It is my hope that you are able to be an amazing mom to your sweet kiddos and that somewhere along your journey you are able to take those passions and dreams you have and make them become a reality."
Lara is offering a discount code in her shop for 20% off using code MORETHANMOM20. Stay tuned for a big giveaway on Instagram in the next week!
(Visited 51 times, 1 visits today)