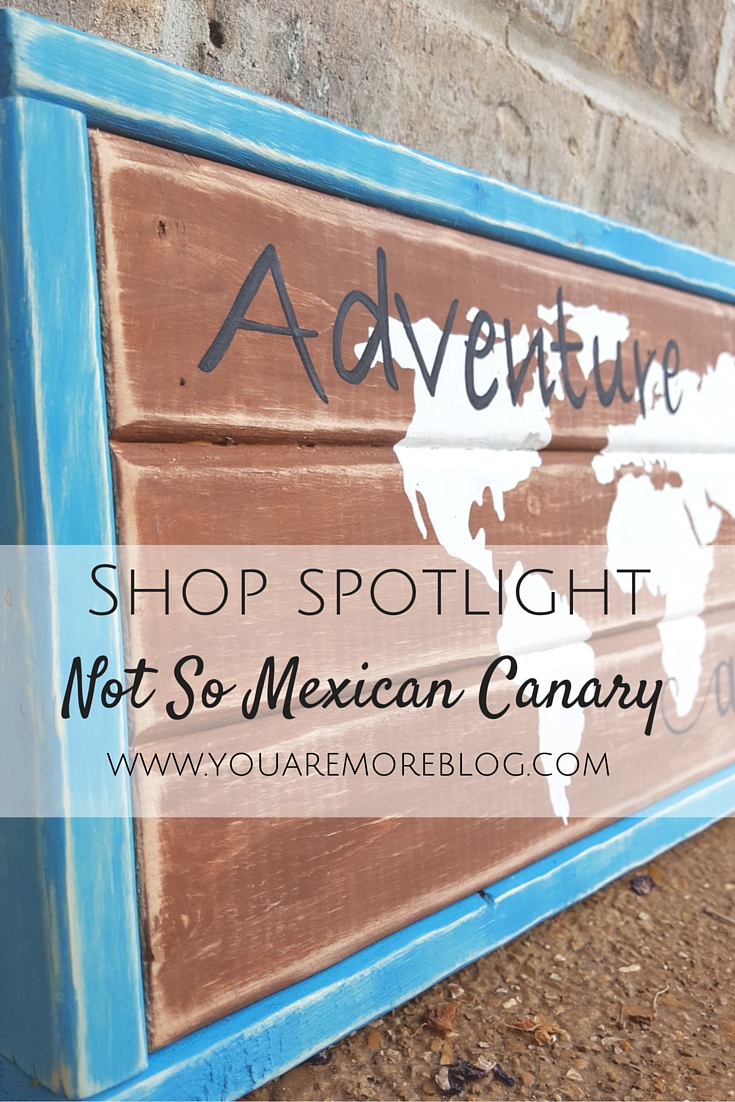 Do you ever look at someone's artistic work and think to yourself, "how do they do that?!" That is how I feel about Renee in her beautiful work. I was not gifted with the ability to make such beautiful pieces by hand. She's kind of a rock star.
In every piece you see in Renee's shop, Not So Mexican Canary, you can see that she takes a special attention to detail. I love the uniqueness of her wood signs and I think it's going to be one of my favorite pieces in Jase's room.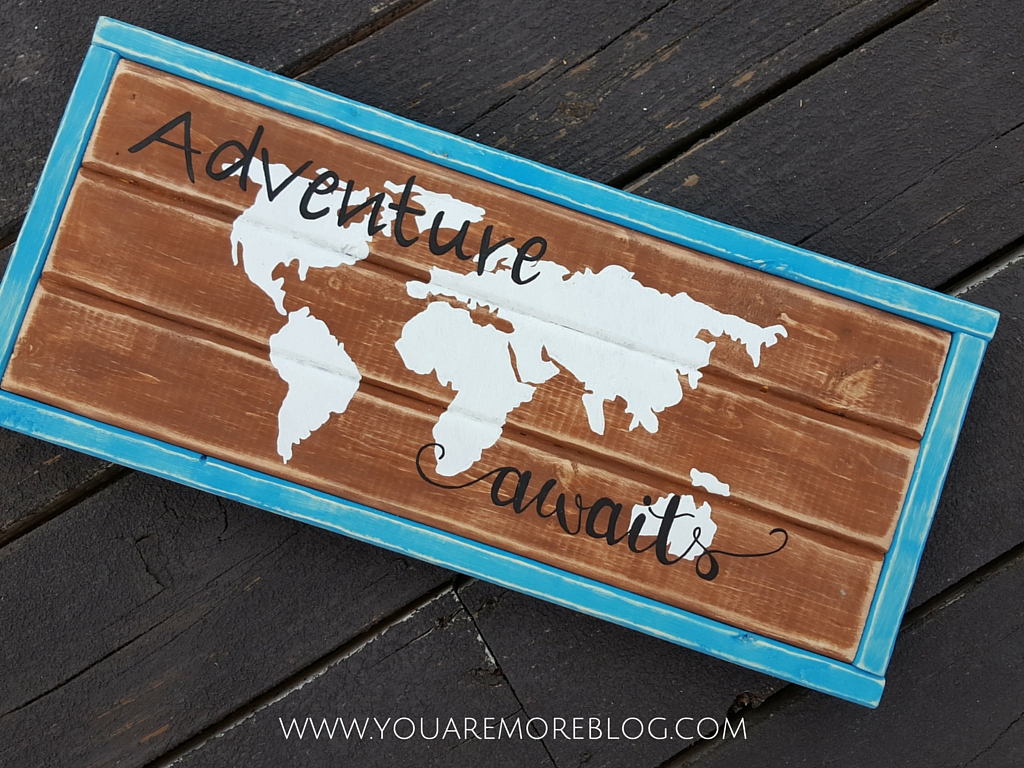 We really wanted his room represent him and the adventurous little spirit he encompasses. So every piece we chose to go in his room was going to speak to this theme of adventure and we knew that Renee's wood signs would be perfect.
Take some time to hear about the heart behind her shop, and the name because is it not the CUTEST?
How did you get started with Not So Mexican Canary?
Honestly…I was bored! And I needed birthday decor. I've always painted and doodled so I stuck to it just a bit different than your paint on canvas. We had all the power tools, and for some reason we had perfectly good wood just sitting there…so I made signs! I love signs.
Before I was a SAHM I was working and kept myself busy and when we decided it was best for me to stay home I did. But I wasn't doing much while he slept. I wouldn't sleep.
So I started making a few decorations for my sons 2nd birthday. After that it just kept going, I kept making wood signs. Friends and family started getting gifts and then they started telling me to sell, open up a shop so I not so Mexican canary on Etsy. I still work on some things while my son sleeps, but when he wakes up he always want to help, so he paints with mama!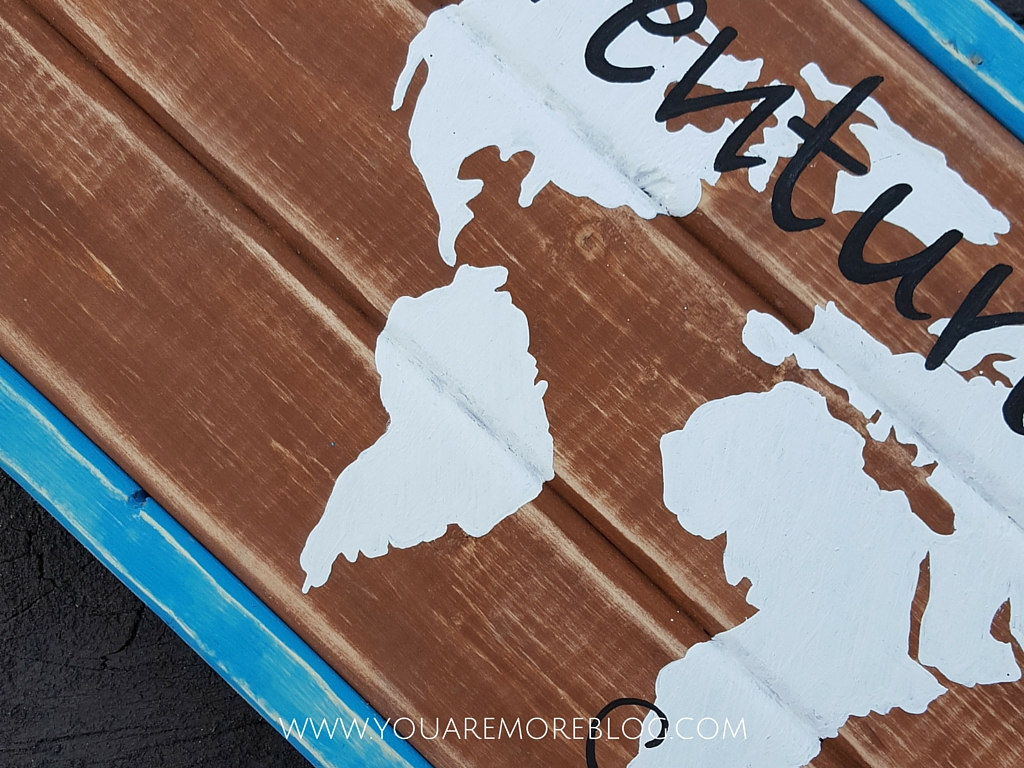 What do you specialize in making?
I mostly make wood and canvas decor. Wood Signs, arrows, cutouts and canvas banners. Everything I make is handmade and can be customized which is the best part!
I also make antler jewelry. Deer shed their antlers each year.  My sister and her boyfriend find the antlers out on his ranch and sometimes give me a bunch. I cut them, drill them and make them pendants.
As I said…wrote…all of my pieces are handmade and painted with lots of love and attention to detail. I put my heart into my work, and I think (I really do hope) it shows.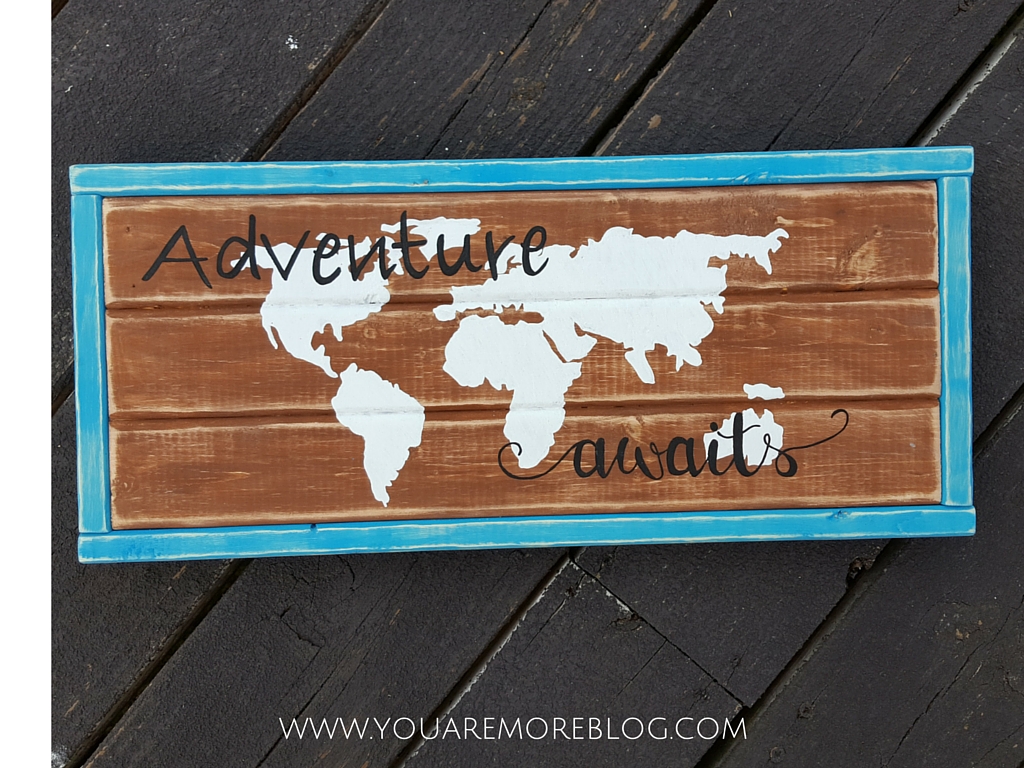 What do you enjoy making the most?
It would have to be the wood signs!
They actually take the longest to make, but it's my "relaxation" time. I know there's nothing relaxing about it with all the power tools being so loud. But after that part is done it's just the gluing and painting "relaxing".
Where does the name behind your shop come from?
The name comes from my grandma being from the Canary Islands. Most of my family is from Mexico, I was born in Texas but raised in Mexico. We were raised here and there you could say. We grew up with both cultures so together that you could say even though I grew up there that I'm "not so Mexican."
Renee has code LOVE20 for 20% off your order in her shop right now, so don't miss it! And keep your eye on Instagram for the giveaway on Friday. You aren't going to want to miss this!
(Visited 55 times, 1 visits today)