This shop has been compensated by Collective Bias, Inc. and its advertiser. All opinions are mine alone. #GIVEEXTRAGETEXTRA #Walmart #CollectiveBias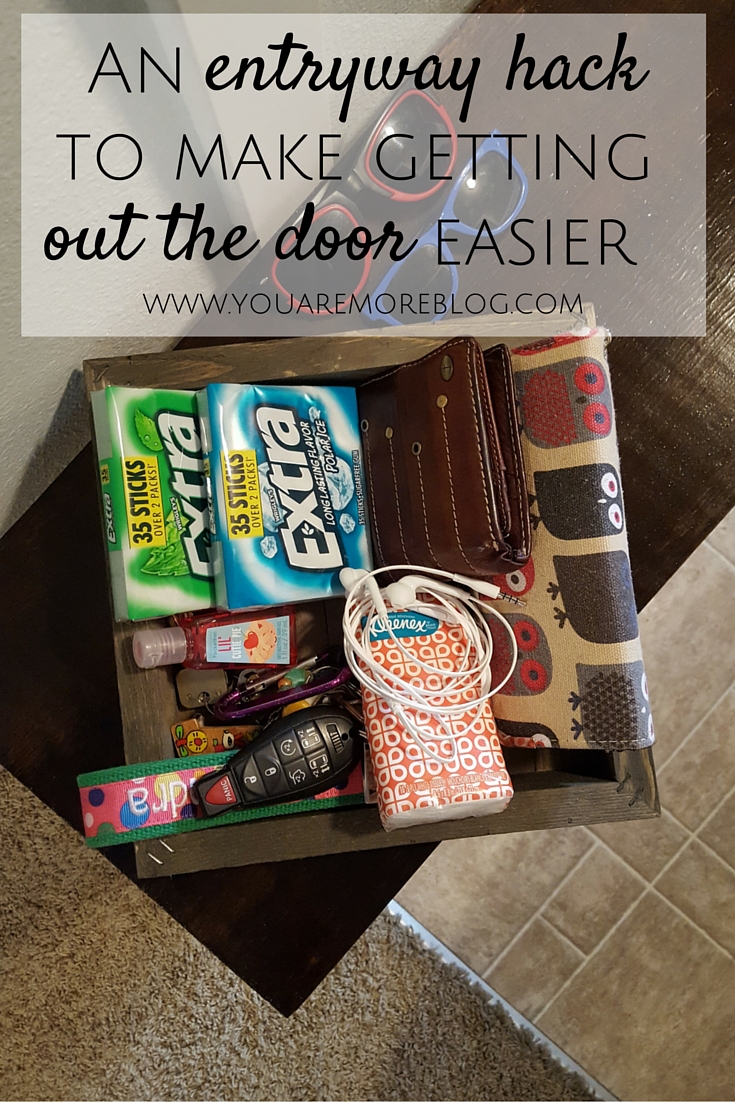 Getting out of the house with my family can sometimes be the most stressful part of my day. When my husband is home to help me get out the door, that stress is significantly reduced. But a lot of times, it's just plain ol' me. Two kids, one still in diapers, and the other a toddler requires quite a lot of baggage when leaving the house. Usually that baggage is increased with the persistent requests of my toddler.
"Mommy! I need Mickey!"
"Mommy! Where is my milk?"
"Mommy! Where's Monkey?"
He's cute. Meanwhile just getting out the door causes me to sweat like I spent an hour at the gym. You thought I did spend an hour at the gym before meeting you for that play date? Oh…of course that is what I was doing.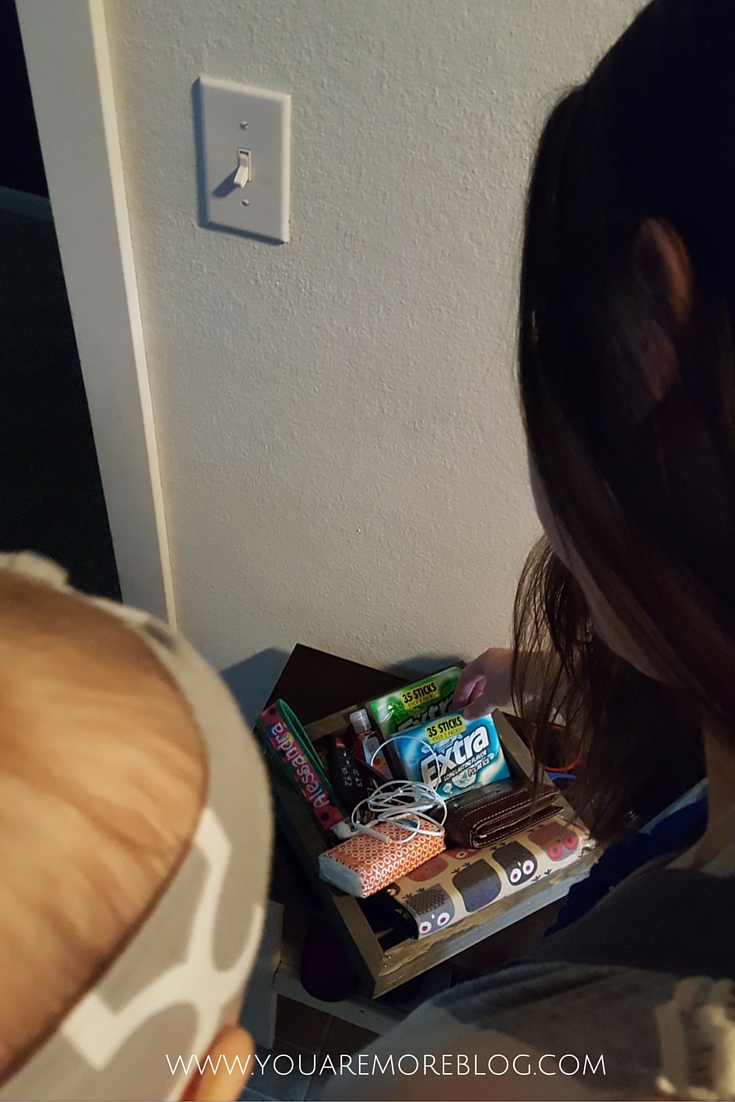 It never fails that I am a boss at getting everything my children need and not forgetting one thing, but when it comes to myself I fail drastically. Sometimes I get in the car to realize I didn't even grab my keys. Embarrassing, am I right? Looks like we aren't getting far today kids.
So, I decided that in order to make my days as non-hectic as possible I needed to be a bit more prepared when it came to leaving the house. Getting myself out the door with two kids in tow is never going to be easy, but it can be a lot less stressful if I prepare better.
So, if you're looking to make getting out the door easier I've got just the tips for you.
Pack the night before. Seriously, pack every single thing you need for the morning. I try to keep the diaper bag packed at all times. Fresh diapers, wipes, snacks, and an extra outfit. For Sundays, I always throw a cuter outfit in the night before since it is church and I love having an excuse to dress up my baby. I even set out the snack container and a cup on the counter to fill in the morning before heading out the door. I set my coffee cup or water bottle on the counter as well.
Pick out clothes the night before. This is easy and self-explanatory, but it will make a huge difference before heading out the door in the morning.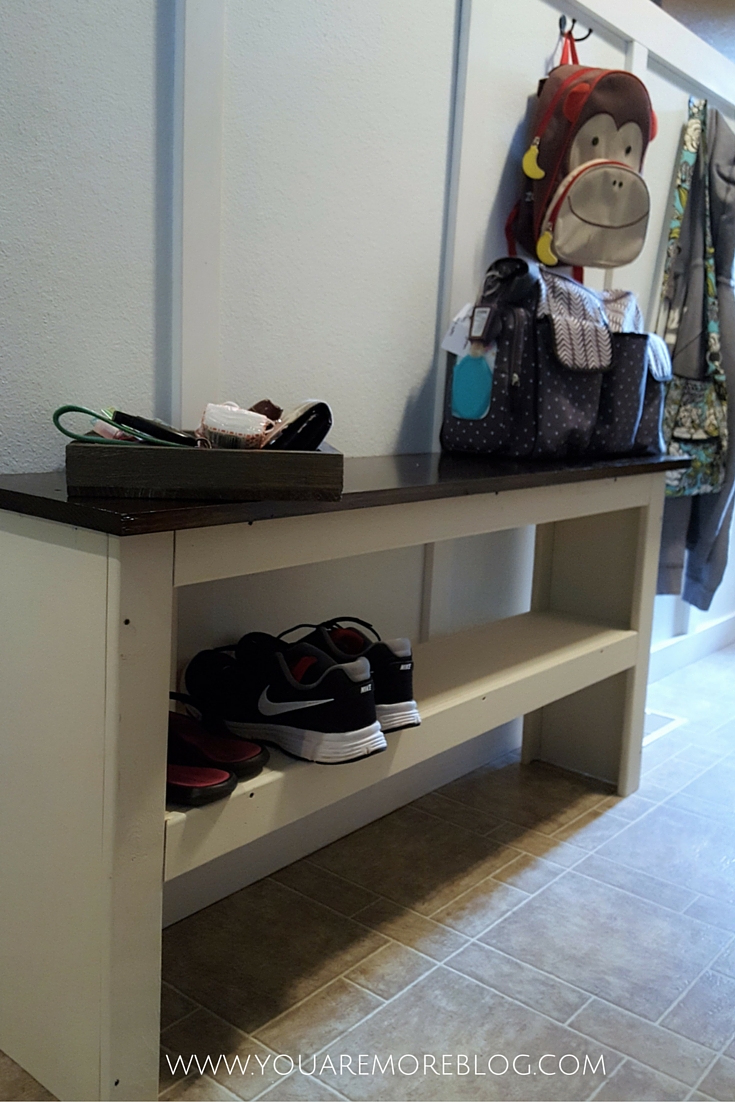 Make use of the space in your entryway. Put things by the door that you need going out the door! Makes sense doesn't it? I HATE clutter. I kind of have this thing with shoes being all over the place in the entry way I feel like it just looks MESSY. So my husband and I decided to put together out own entry way hack to help maximize the space we have, and make it look organized. We used this tutorial to create the perfect shoe bench. She explains it much better than I ever could. We made a few tweaks of our own on size and height to make the perfect shoe bench for our space. Then I put together a basket to sit on top of the bench with the essentials we need when headed out the door. Putting together you own entry way table is really easy, all you need is a cute basket, and a place to set it. You can create a shoe bench like we did, or purchase an end table for a smaller area. Then get a cute basket to set on top and fill it with everything you need when heading out the door. We actually found a cute little wooden tray in the craft section at Wal-Mart.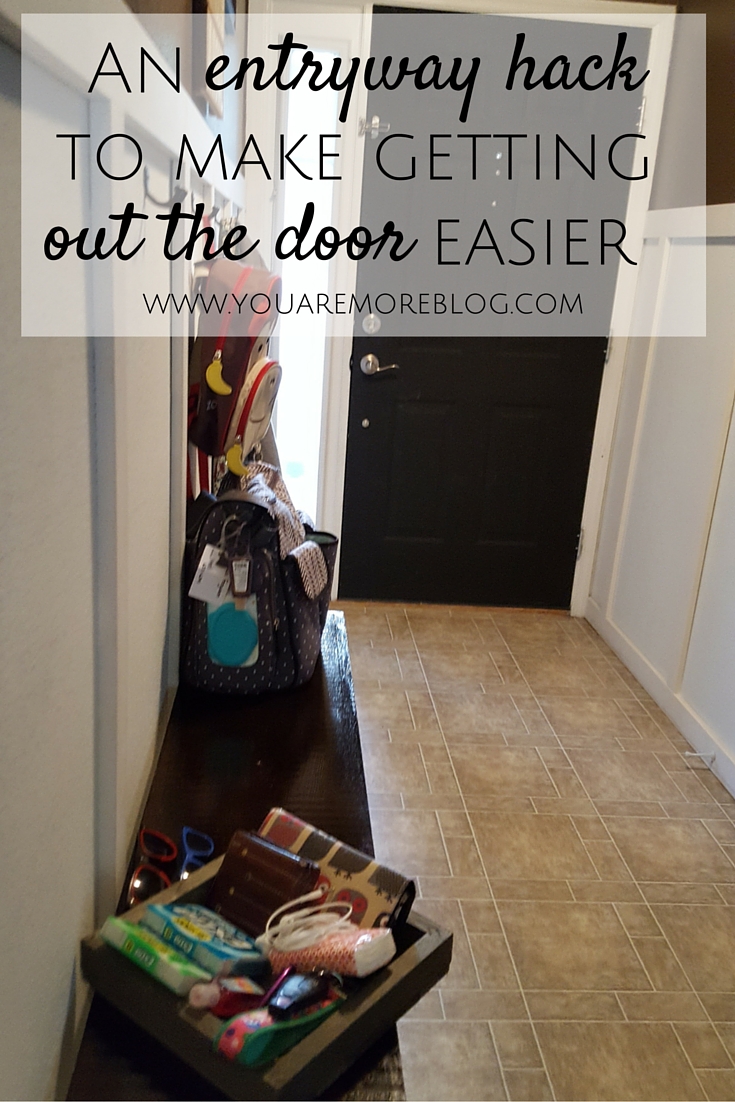 Here are some ideas of what to include:
Keys and Wallet. This one is obvious. You can't go anywhere without these two necessities, so keeping them right by the door will help you remember them.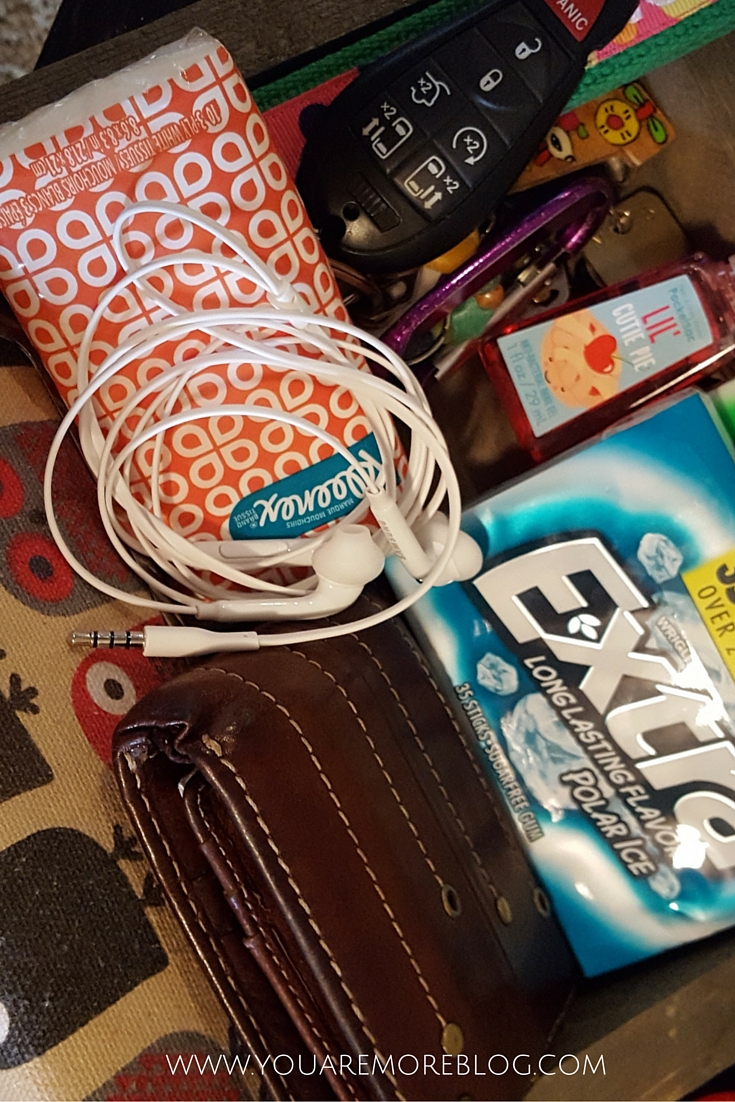 Headphones. If you work out or like to listen to music at work, headphones are a perfect thing to keep by your door. Even if you're a stay at home mom like myself, having them by the door when I want to sit outside with the kids and listen to some music is always nice.
Tissue. My husband has awful allergies, so I like to keep Kleenex in the car and diaper bags. So I keep a stash by the door to make sure I have some when I need to stock up. Also, I have kids, so tissue is much needed.
Hand Sanitizer. When you've got little kids this is another thing you want to keep on hand.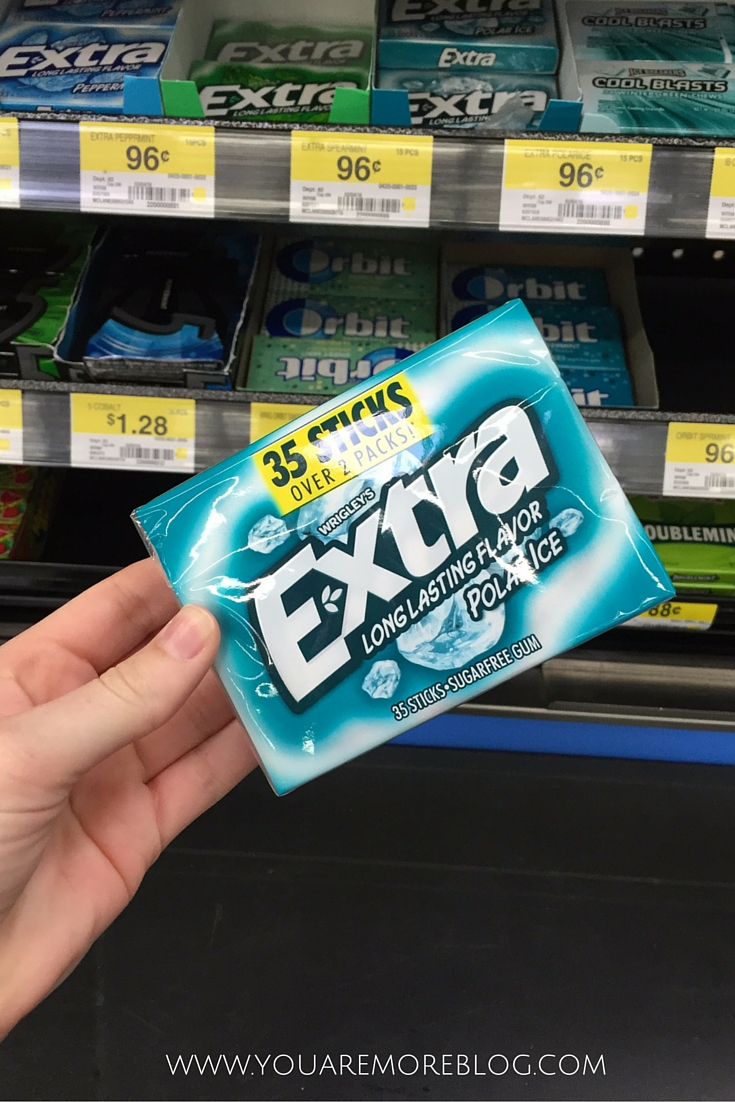 Extra® Gum 35-stick packages. The new Extra® 35-stick pack is perfect to keep by the door because it comes with more gum to last you even longer. I like to keep Extra® Gum Spearmint and Extra® Gum Polar Ice® on hand when we have a busy day ahead. These are perfect to split between your purse, the diaper bag, the car, and leave some in the entryway to grab on the go. You can find the Extra® Gum 35-stick packages in the checkout line at Wal-Mart. This is definitely something you don't want to forget when you're in a hurry. The new Extra® 35-stick pack is perfect for sharing with your co-workers or the moms you meet with for play-dates.
What would you include in your entry way basket? What tips do you have to make it out of the door with as little stress as possible?
(Visited 63 times, 1 visits today)