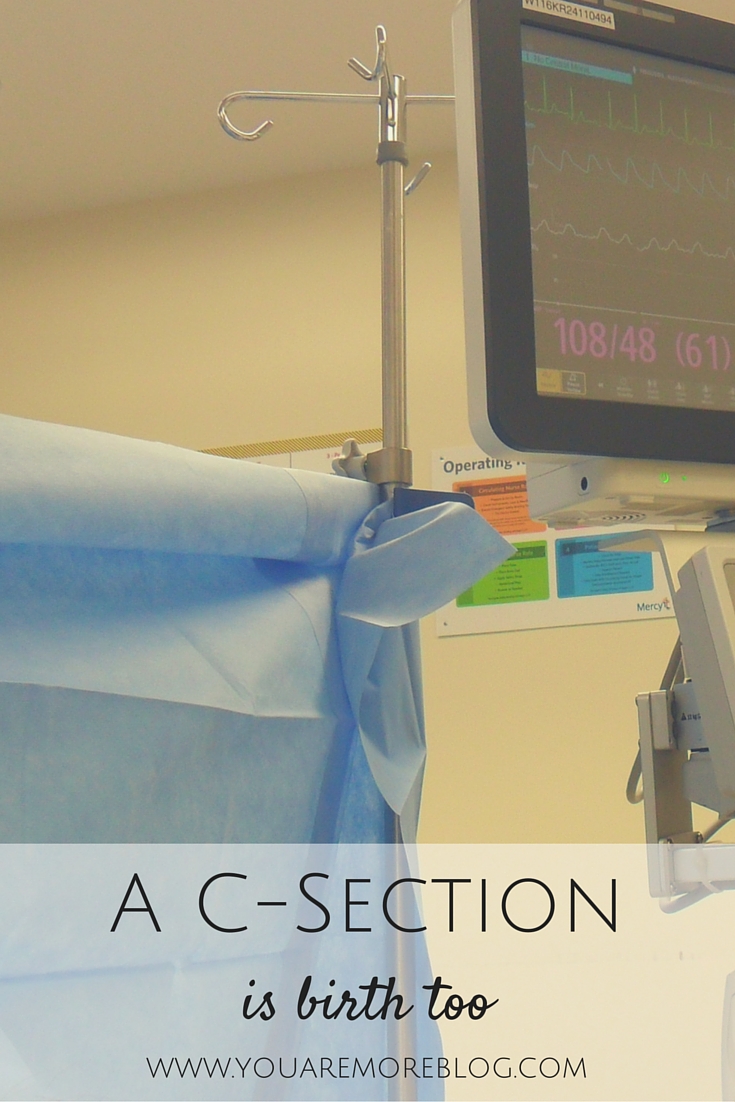 I didn't give birth, my baby was taken out of me.
These words haunted me after I had an unexpected and very much unplanned C-Section with my first baby. When people would ask me to share my birth experience I hesitated even using the word "birth." I felt like I didn't have the right to utter those words when I didn't really give birth. I struggled with thoughts of feeling less than a woman. I felt like my body had failed to do what it was supposed to do. I spent nights looking at my husband in tears apologizing for needing so much help and not being able to do what a mom was supposed to do.
I went into labor very open with the idea of taking it moment by moment, but the one thing I didn't want was a C-Section. Everything I had read or heard about having a baby this way made it seem like it was the worst thing that could have happened. It made it seem like a C-section was less than.
But then it happened to me.
Because there was so much out there that spoke negative of C-Sections, I thought negatively of my birth experience. It wore on my emotions and really brought me down. Until I realized the truth that C-Section really is…
A C-Section is birth too.


A C-Section is an incredible way to bring life into this world. The most beautiful thing about a C-Section is that in most cases, it is saving the life that it is bringing into this world.
There is nothing about a C-Section that makes you a failure. 


A mom willingly offers her body to nourish and care for a child for ten months. A mom does everything in her power to make sure that child is cared for and protected within her womb until it is time for that baby to enter into this world. That same mom will do anything she can to deliver that baby healthy and safely into this world.
Even if that means birthing her child on an operating table. 


A C-Section is birth too. 
April is C-Section awareness month and I couldn't be more proud of the way I birthed both of my children. I am excited to share some posts this month focused on the topic of C-Sections and would love for you to read and share them as they inspire you.

(Visited 242 times, 1 visits today)