This shop has been compensated by Collective Bias, Inc. and its advertiser. All opinions are mine alone. #Bananamazing #CollectiveBias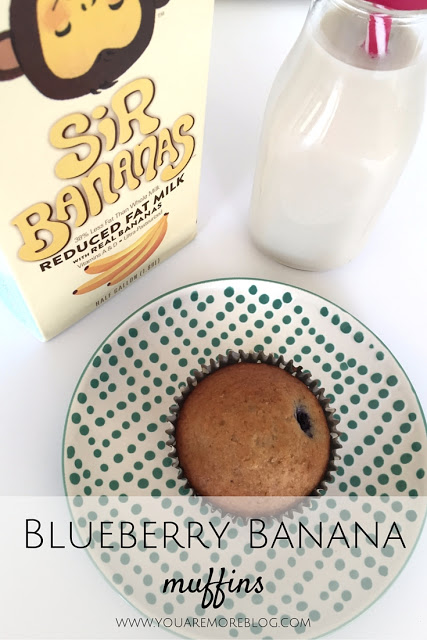 Jase has become quite the master chef. I can't go into my kitchen without him running in after me, sliding a chair up to the counter, and asking to help me cook. It's really easy for me to want to shoo him away so that I can get things done in a timely and less messy manner, but I am trying to remind myself to focus on what matters most. The mess can always be cleaned up and time spent with my child is always time well spent.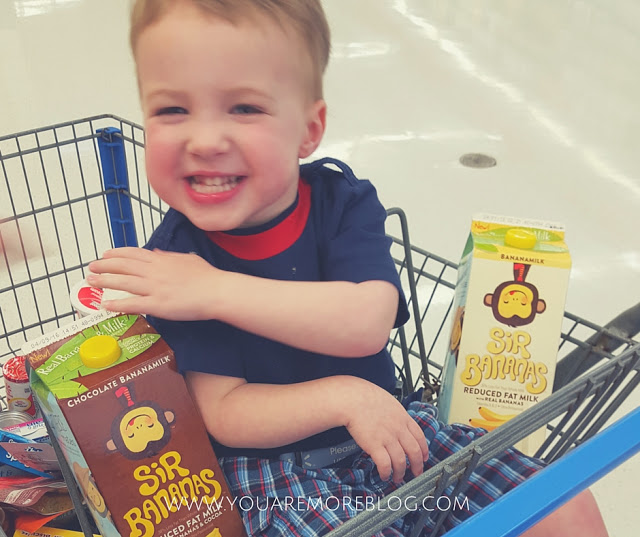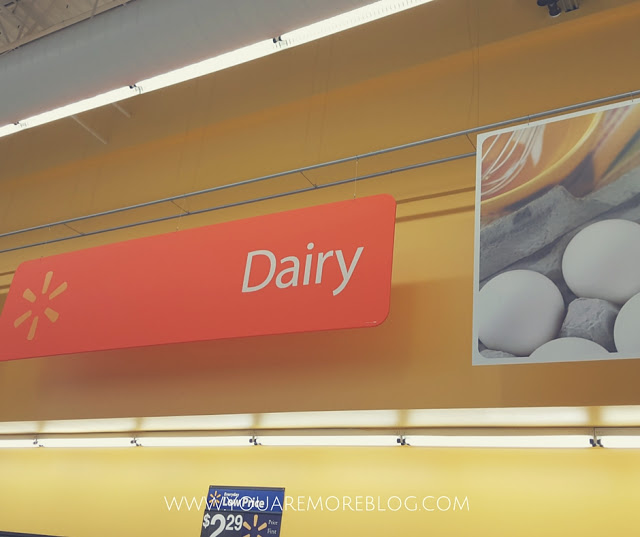 I am always looking for or creating new easy recipes that he can help with and be part of creating a yummy treat. Breakfast is our favorite time of the day and usually there are a lot of easy things I can pull together with his help. One of my favorite recipes to have on hand are muffin recipes because they're so quick and easy. They can be frozen and pulled out in the morning and you can even take them on the go!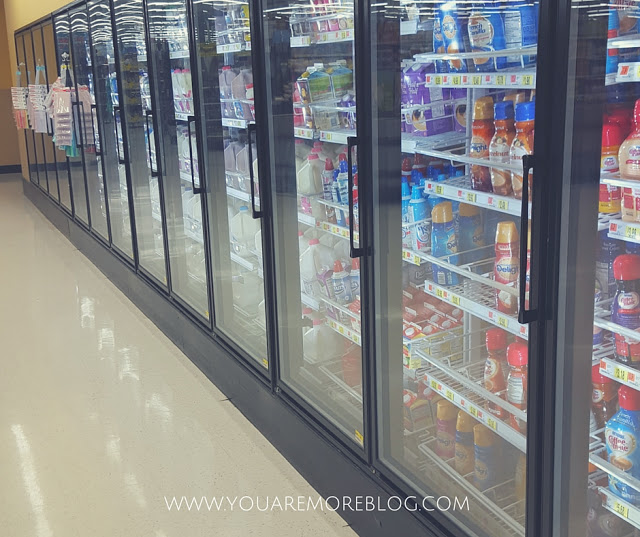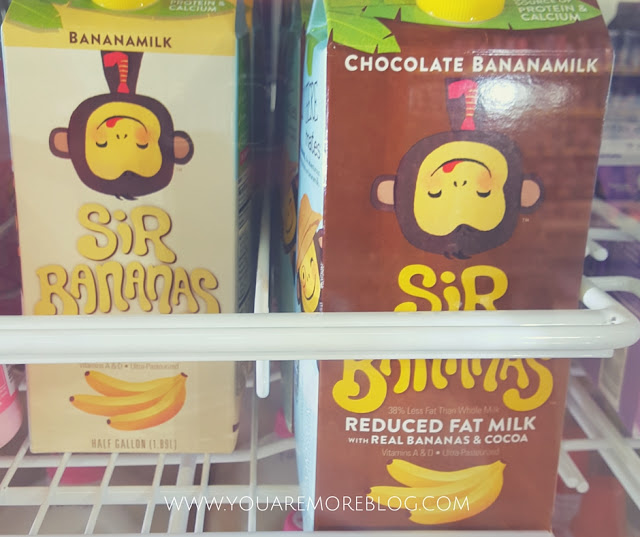 One of our favorite flavor combinations is blueberry banana, we make it in smoothies all the time. I wanted to see how we could whip that yummy flavor into a muffin. While we were at Wal-Mart doing some grocery shopping I came across the perfect thing to help, Sir Bananas™ Bananamilk! This milk is bananas! No, seriously, it's made with real bananas! What could be more bananas than banana milk?
Here's the thing, my kids are crazy about bananas, or "minas" as they are called in this house. Usually kids end up calling them "na-nas" but somehow Jase has called them "minas" and we might actually have found ourselves referring to them as that as well.
When I saw Sir Bananas™ Bananamilk I knew that we just had to try it. Anything that I can bring home that is delicious, healthy, and my toddler loves is a huge mom win. He has been asking for "mina milk" since he had his first drink. Actually, maybe before we even left the store. And what better to add the banana flavor to some muffins? It is made with real bananas so it was perfect.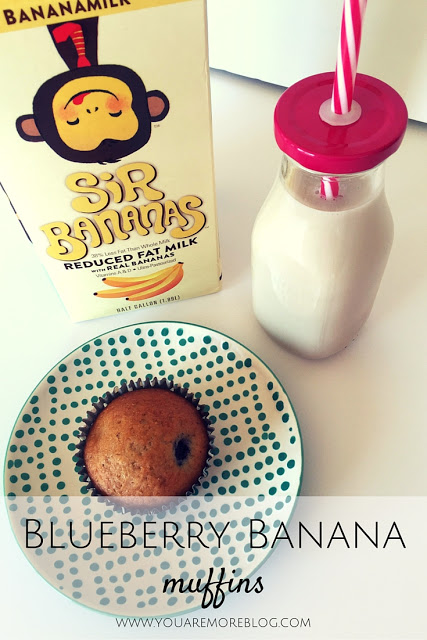 Here is what you need to whip your own banana-blueberry muffins together:
1 1/2 Cups Flour
3/4 Cup Granulate Sugar
1/2 TSP Salt
2 TSP Baking Powder
1/3 Cup Oil
1 Egg
1/2 Cup Sir Bananas™ Bananamilk (you can use chocolate Bananamilk too!)
1 1/2 TSP Vanilla Extract
1 Cup Blueberries (fresh or frozen will work)
Pre-heat your oven to 400 and line your cupcake pan.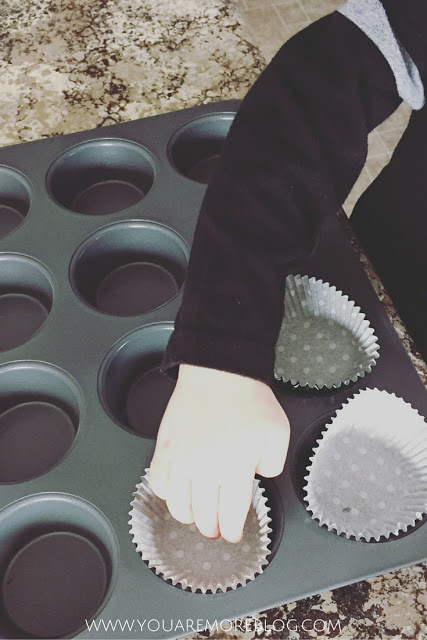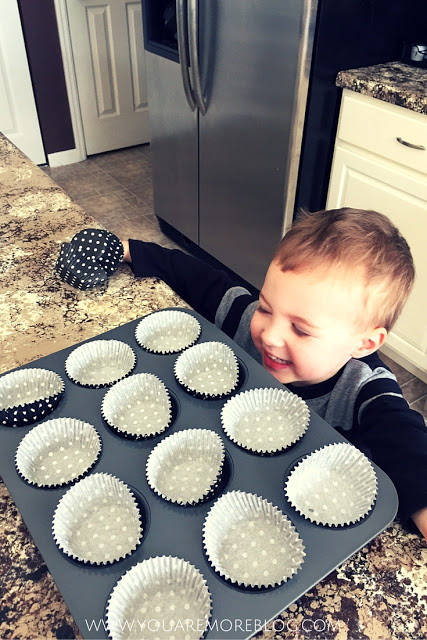 Combine all dry ingredients in a bowl. Set aside.

Combine all wet ingredients together. Mix the wet ingredients into the dry ingredients.

Whisk with a fork just until combined. Make sure not to over mix, the batter will still be pretty thick.

Add in the blueberries.

Transfer to pan and bake for 15-20 minutes.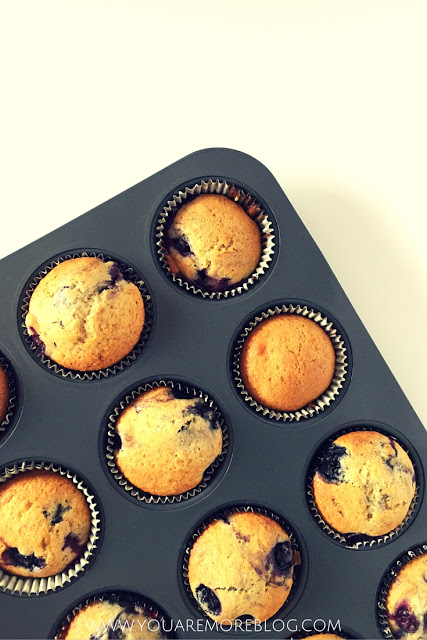 Be sure to serve it with a glass of Sir Bananas™ Bananamilk!
The best part about this recipe is Sir Bananas™ Bananamilk is packed full of nutrients and is a good source of protein, calcium, and potassium. I know using this in some of our favorite recipes is a great way to sneak in all those essential nutrients. There is so much goodness to be found in Sir Bananas™ Bananamilk it's no wonder everyone is going bananas! Be sure to visit their website to check out all the goodness!

(Visited 91 times, 1 visits today)