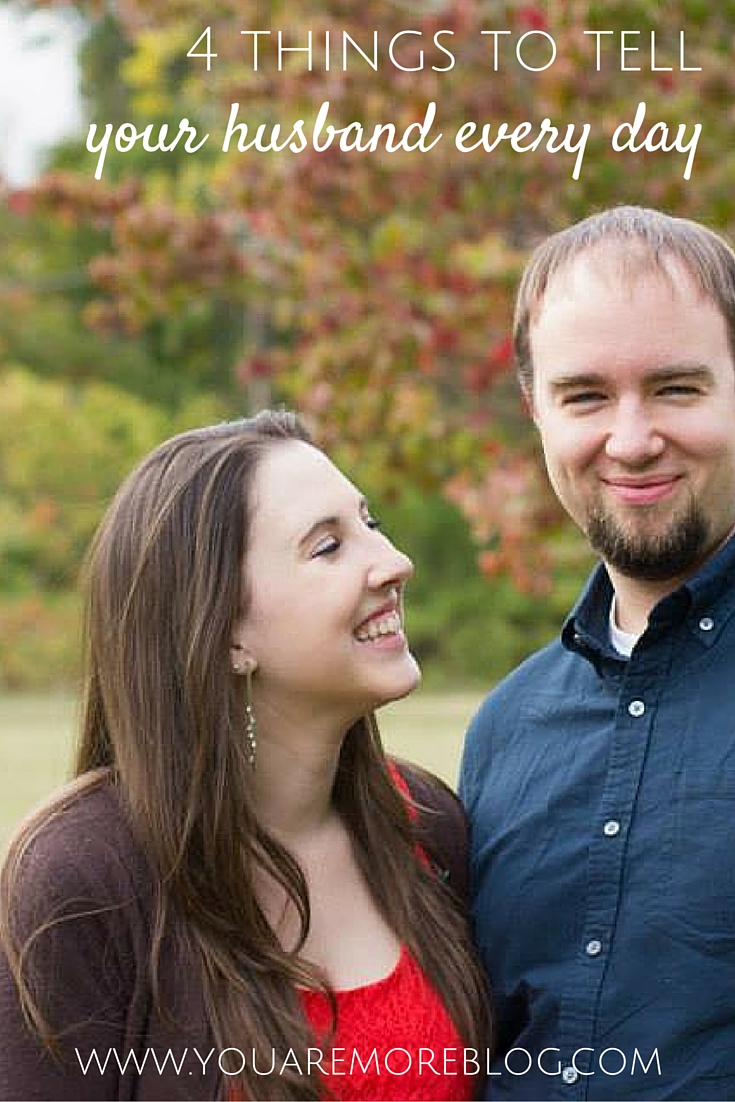 I love you. 


Every one deserves to be told "I love you." Three simple words that can mean so much. We can get so busy in life and often forget to tell the people we care about the most how much we love them.


Thank you.


Our husbands do a lot for us. It's a pretty big weight leading a family and I am pretty sure you wouldn't have married your husband if you didn't think he could do it well. Thank him for leading your family so well. Thank him for working so hard for you. Thank him for everything he does for you.


I respect you.


Men desire respect. They don't desire it in a controlling way, but they are just wired for respect. When your husband knows you respect him as a person, it can speak volumes. Bonus points for showing him just how much you respect him.


You're sexy.


Men have egos. I'll just say it like it is. So make sure you fluff your mans ego up a little. Make him blush. Great way to make your man's day.

(Visited 98 times, 1 visits today)