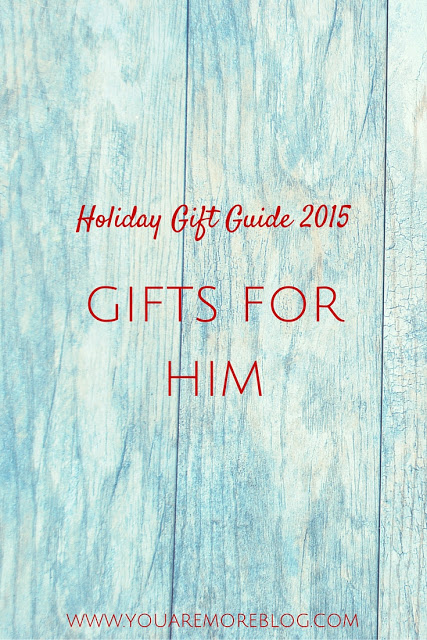 Disclaimer: I received this product in exchange for my honest opinion. No other compensation was given. All opinions are my own.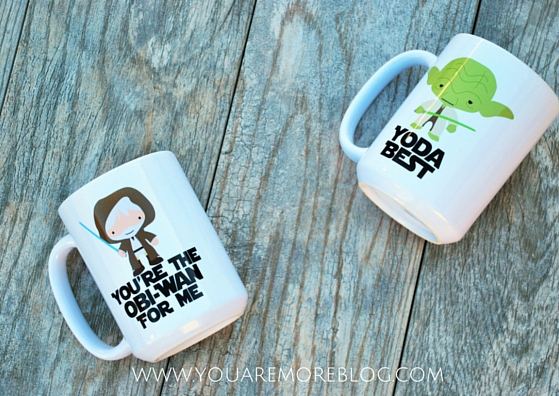 The new Star Wars movie premiere is just around the corner. If you aren't a Star Wars fan, it is impossible not to know about this upcoming release because Star Wars products have hit the stores every where. I haven't gone to one store that doesn't have a huge Star Wars display in multiple places throughout their store.
Now, Star Wars isn't just a guy thing but I do know that a lot of the special men in our lives do have a thing for Star Wars. Men also happen to be some of the hardest people to shop for. So when I stumbled across Mary's
shop
I knew she had the perfect "gifts for him."
Mary's shop,
Embee Mug
s has a huge selection of mugs that would be perfect for the special guy in your life. Not only that, but she is amazing to work with and everything you purchase from her shop goes to a great cause. Mary has the sweetest heart and I really enjoyed getting to know about her story. Take some time to hear her heart and I am sure you will love her just as much as I do!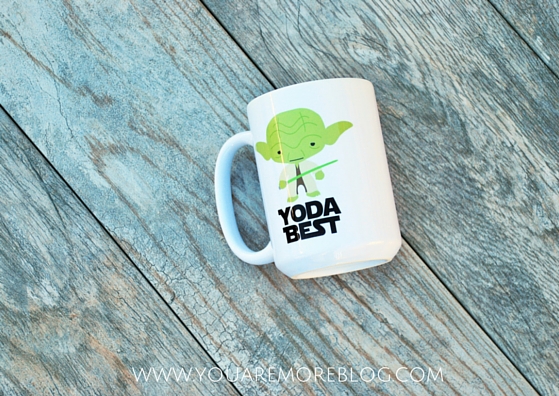 Where did the name behind your shop come from? 
My name is Mary but growing up everyone called me by my full name Mary Beth. Or More often, MB. When I left home to start my adult life, I dropped my middle name. Now, years later, there are only a hand full of people who call me MB but they are the closest to my heart. So, long story short, I wanted MB but didn't want to explain the initials and I wanted something unique and so "Embee" was born. 
How did you get started with Embeemugs?
Pinterest! I was making one of those sharpie dot mugs for one of my girlfriends — just for fun. I liked it so much I ended up making one for all of my friends. When I ran out of friends, my husband suggested I try to sell them. It just took off from there, my husband is a pilot so I started painting mugs with different aircraft and selling them locally. That's when I set up my Etsy shop and from there things have just continued to evolve. I went from paint to vinyl and now I use a mug press. I make mugs that mean something to me and it's so cool that other people like them too.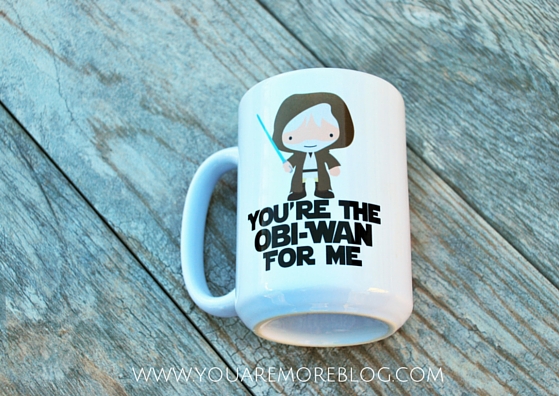 Anything about the heart behind your shop you would like us to know?

I am an Oklahoma native (I love the OKC Thunder)! I have been married for 7 years. My husband is an instructor pilot for the Army. 

When we married, I had an awesome career that I loved but when he was accepted to flight school, his lifelong dream, I knew we had to pursue it. So we took off on our wild life adventure and it landed us in a small Alabama town with very few job prospects. That was okay though because we had big plans to start a family! Fast forward a few years and it was still the two of us. We went through years of fertility treatments before we realized that God was practically screaming at us to open our eyes! We finally did and 8 months later, with my husband deployed to Afghanistan, we got "the call". Our oldest son was being born and we were going to be parents! Two years later, we found ourselves back in that same small town again but we knew our family wasn't complete. So we put our faith in God and wouldn't you know it, 8 months later we had another son. Adoption is so amazing but it's also quite expensive and so my hope when I started my business was to help pay off the loans we accumulated on this crazy journey to parenthood. We don't know if another baby is in our future but my goal is to help pay off our loan and start saving just in case that next call comes.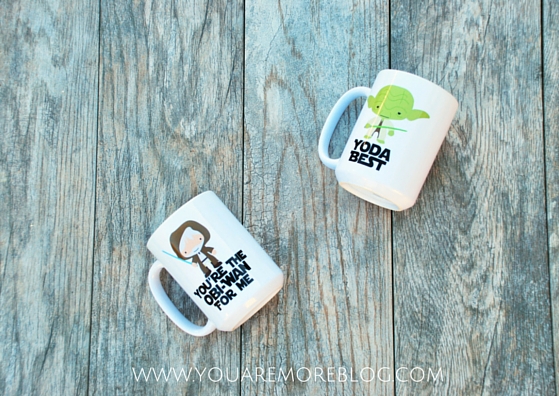 Mary is graciously offering all of my readers 10% off with Code YOUAREMORE so hurry on over to her
shop
before it's too late!

(Visited 104 times, 1 visits today)