Disclaimer: I received this product in exchange for my honest review. I received no other compensation and all opinions expressed are my own. 
Nothing makes me happier then getting pictures taken of my sweet family. I have an over the top love for photos. The first thing I did when I walked into our new home was look around and see where I could hang pictures. A picture is a great way to capture a moment in time to remember for years to come. I love having pictures that document every year of our life together as a family, and especially watching my children grow over the years.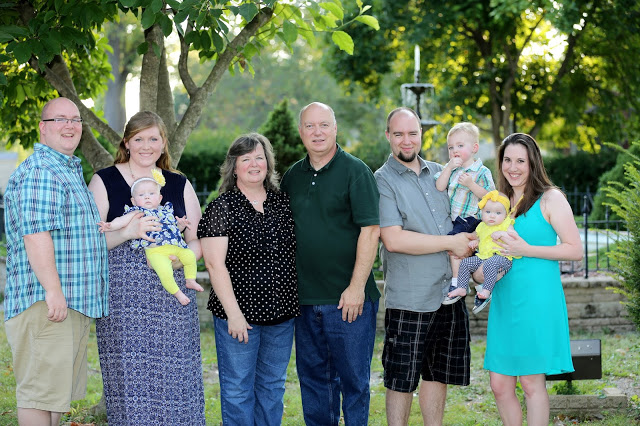 Our gift last Christmas to my in-laws was family photos. They hadn't had any done since my brother-in-law got married and the grand babies had been born. So we waited for both the little girls to be a little bit older and then scheduled a time to get them done. I treasure these special photos. I was so blessed to marry into a loving family, they are just as much my family as my own.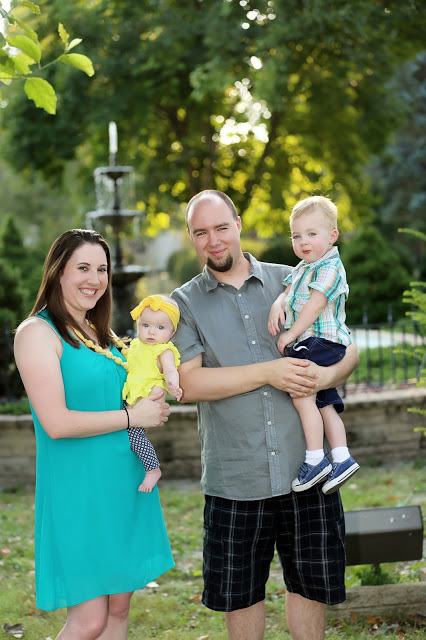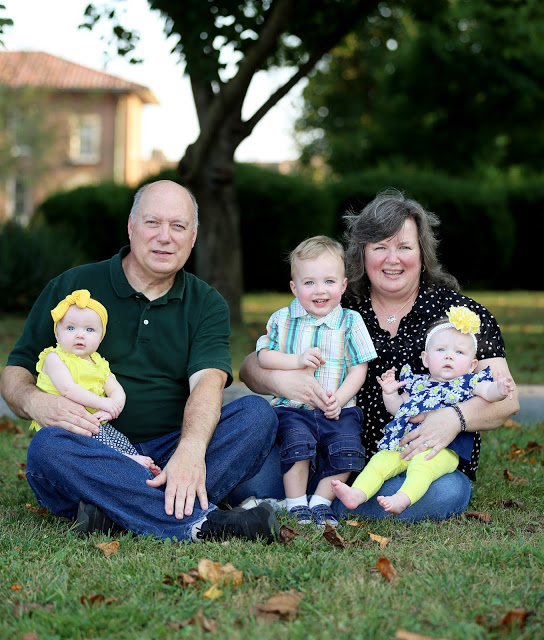 This picture is especially precious to my heart because of the way these two love my babies. I couldn't have asked for anything more.
When putting together our outfits for family photos, I knew I wanted to put Elyse in yellow. So I found her outfit and worked everyone else off of her. I had the perfect idea to add just a bit of yellow to my outfit to tie in with hers and I reached out to The Vintage Honey Shop to add one of their beautiful pieces into my outfit. The Vintage Honey Shop makes beautiful nursing and teething necklaces for the modern mama. They are absolutely gorgeous and it looks like a beautiful accessory around your neck, but it is perfectly safe for your little to chew on and play with. The second I put the necklace on and picked Elyse up she reached right for it. It was like she knew it was made with her in mind. I loved knowing it was perfectly safe for her to hold onto and not having to worry about her breaking it.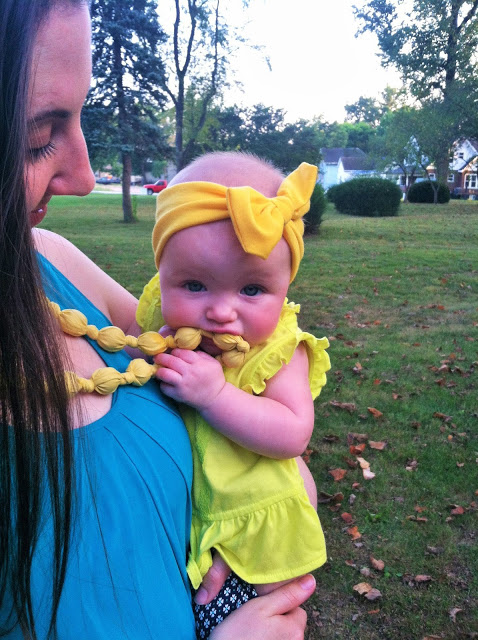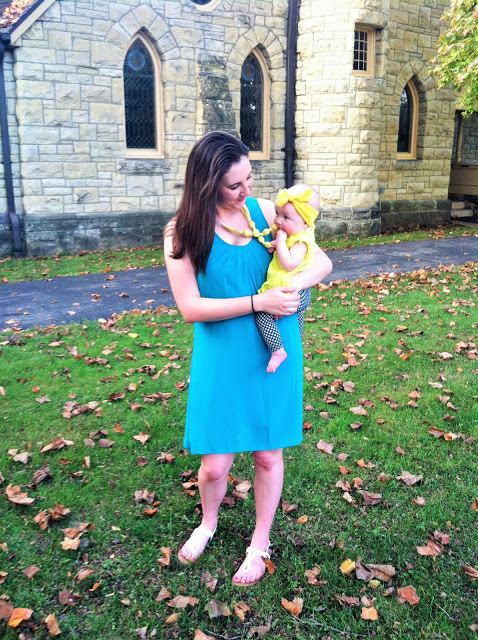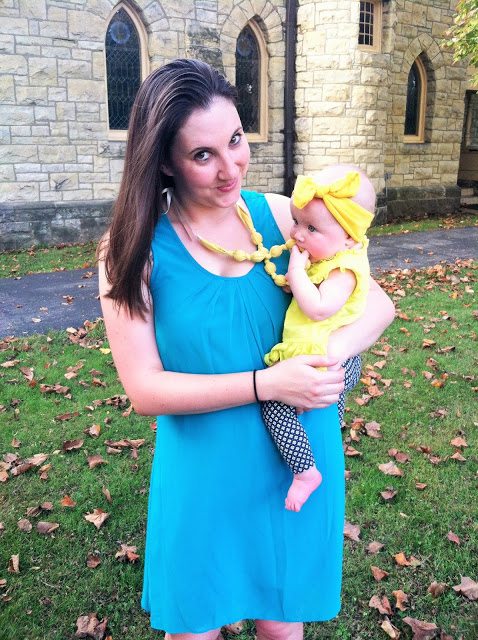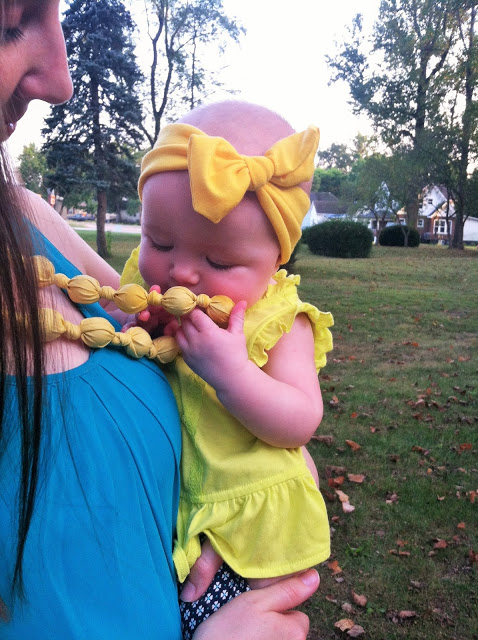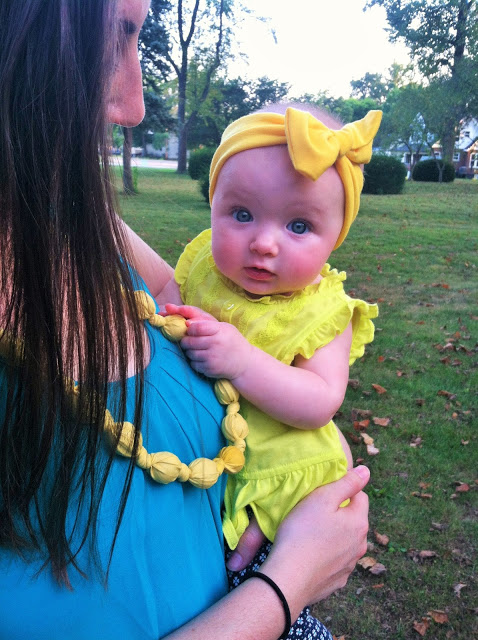 The Vintage Honey Shop now has bracelets too! So be sure to check them out, I promise you that you will fall in love with something!

(Visited 56 times, 1 visits today)