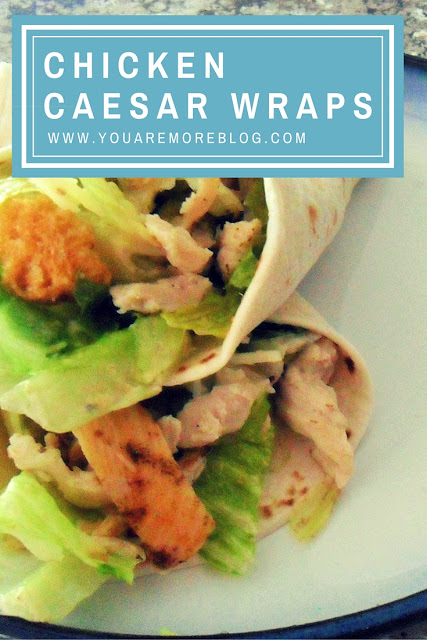 Life has been insanely busy for us lately. I am not even sure what is causing the busy or how it got so busy, but it has been one of those seasons where we look back and wonder where the last month flew by. We keep saying life may slow down soon, but with the Holidays approaching I am sure we will be experiencing a new kind of busy.
When life gets like this and we find ourselves constantly running from one place to another it is really hard to have time to get groceries yet alone eat a homemade meal. We were having to pick up food so much I was starting to get tired of eating out. There are only so few places a toddler will enjoy eating, that won't upset your stomach, and won't be overly expensive so it is easy to get tired of it quickly.
Wednesdays tend to be our busiest days for dinner. Since my husband and I are in ministry we have to be at church really early. I usually start trying to get out of the door right after the kids wake up from their nap at four. So instead of picking up food I decided to try whipping together what we needed to make Chicken Caesar Wraps and bringing it along. It seemed easy to pack, and even easier to put together and would be much better then fast food.
All you need is a bag of Caesar Salad Mix, it already comes with everything you need all in one bag, some tortillas, and some grilled and ready chicken.
We have this nifty little steamer that we got for a wedding gift and I love to use it for veggies and chicken. It's quick and cooks it perfectly moist!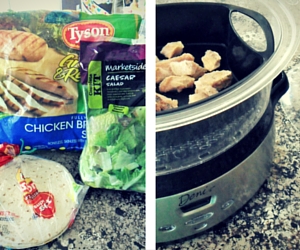 First, cook your desired amount of chicken according to the package directions. If you are taking this meal on the go, like I like to do you will just package the chicken in a container once it's done cooking. The wraps taste just as good whether the chicken is hot or cold!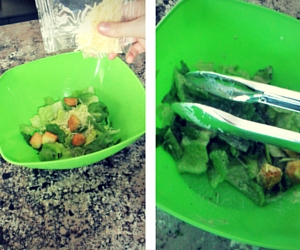 Otherwise, while the chicken is cooking start mixing all your salad ingredients together and stir it up really good! Does anyone else love Caesar salad as much as me? My two year old thinks it's the best thing on the planet!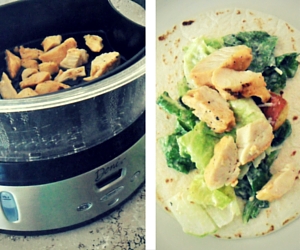 Then once your chicken is done, it's time to get your wrap all ready. Layer some salad on a tortilla, then add some chicken and roll it all up and ta-da! It's really that easy!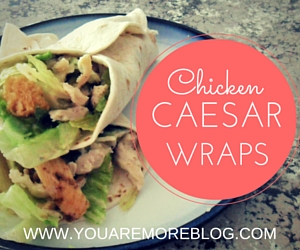 When taking it to go all you need to do is package up that pre-cooked chicken, throw it in a cooler with you salad bag, and tortillas. You don't even have to bring any mixing bowls because you can mix the salad up together right in the bag if you need to! It couldn't be any more simple…say goodbye to fast food!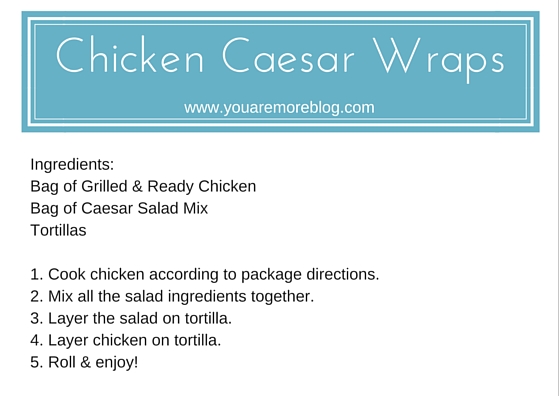 What is your favorite meal from home that you can easily take on the go? I love new ideas, so share them!

(Visited 78 times, 1 visits today)