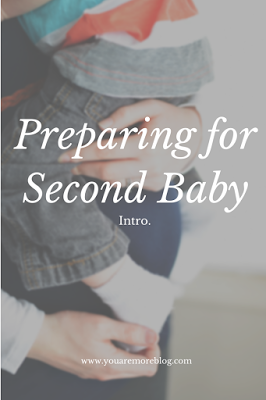 When you have already brought one child into the world you can easily feel like a pro going into baby number two. You don't really have to spend as much time researching pregnancy, birth, and nursing as much as you did the first time because you lived it. You have some experience under your belt now that makes you a lot more prepared then you were the first time.
But there are a few differences that come in when you realize you already have a kid. It won't take long after you discover that you're pregnant to realize just how different the second go around can be. Toddler's do not know what morning sickness is, can I get an amen? So there are definitely a few things you'll walk through and experience that you didn't have to worry about the first time.
I wanted to take some time to do a little mini series on what I have learned through the process of preparing for your second baby. Simple things that we have done along the way that have helped prepare Jase for his little sister and have helped me through my pregnancy.
I'll be sharing these posts over the next few weeks, so be sure to be on the look out!

(Visited 176 times, 1 visits today)