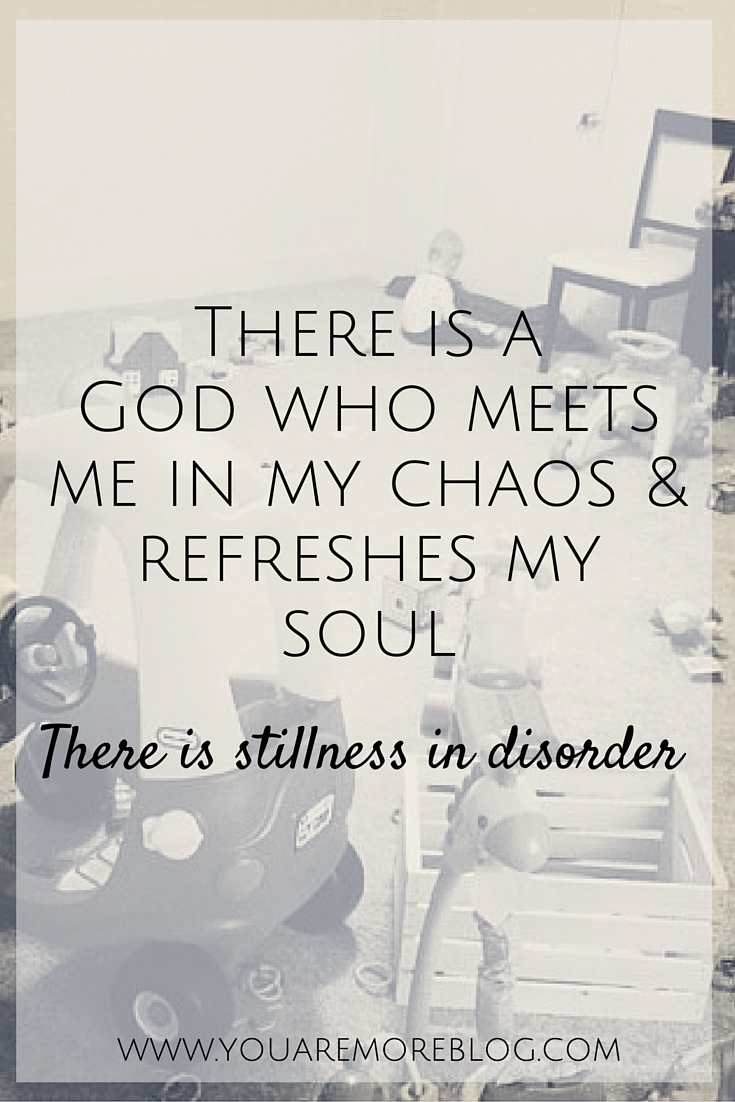 Before becoming a mom my personal devotions always took on a
similar form in my mind. Curling up in a blanket on the couch, worship music
playing in the background, complete uninterrupted silence besides that of which
came through the speakers on my computer. I could sit there and bathe in God's presence
for twenty minutes, or I could soak in God's presence for an hour. Some days it
was hard to get to the place, some days I felt like I couldn't go on if I didn't
make it there. I treasured this time and took advantage of it all at the same
time. There were days I let the busyness keep me from this place of solitude,
but the grace of God always welcomed me back.
Today that picture still remains in my mind. I long to curl
up on the couch with a blanket and pour out my heart sitting in God's presence,
but today I find myself unable to remember the last time I was able to do this.
When my son no longer sleeps in during the morning hours giving me enough time
to sneak around before he opens his eyes and find the quiet in God's presence.
When he is in a phase of fighting every nap that he takes, most of the time
ending in me rocking him to sleep afraid to move in fear of waking him. Or when
every ounce of his nap time is spent working or cleaning the house because
there is no way I could sit down in peace knowing all that needs to be done. Today
this picture in mind begins to sink deeper and deeper into the corners of my
mind and I start to feel guilty that it's collecting the cobwebs it is.
But then I am reminded that those moments with God are not
to bring condemnation, they are to bring rest. Those moments of quiet in His
presence are not attached with diagrams and pictures of what it must look like.
There is not the perfect picture and form that God requires of me before He
will meet me. He will meet me wherever and whenever. He will meet me right
here, in the middle of the disorder of my day, in the middle of the chaos He
meets me.
So maybe that time with God doesn't look like curling up on
the couch with a blanket, worship music playing, completely uninterrupted until
my heart is content. Maybe it looks like playing worship music and dancing
around the kitchen while making my child breakfast. Maybe it looks like writing
out what He is teaching me and showing me as it speaks to me. Maybe it is about
listening to a podcast while working. Maybe it's even more than just that…
Maybe it is seeing the glimpses of God's character
in watching my child play. Maybe it is about comprehending God's love even more
as my heart swells up with love for my own child. Maybe it is about experiencing
God's grace as He equips me to do what He has called me to do. Maybe it's about hearing His whisper remind me that He has called me to mother. Maybe it's in the soft embrace when my husband comes in the door from work. Maybe it's in every breath I take that I can feel His presence.
That quiet time just
might look different in each season of life. Some seasons sitting on the couch curled in a blanket might be an
accurate picture of sitting in God's presence, other seasons, like this one,
might be the moments throughout the day. There is a God who meets me in the
chaos and refreshes my soul. There is stillness in disorder.
(Visited 31 times, 1 visits today)